My Christmas wish list has a new entry on top: "Personal chef." Right under it is still "Once-a-week maid service" and "Personal masseuse" and "Shopping time without children whining."
But tonight "Personal chef" is number one.
I sometimes use this space to vent about my self-perceived lack of cooking skills. But, as John always reminds me, it's not that I lack talent; I lack practice. Talents can be developed.
So I guess tonight I was practicing again.
I should point out that my two least favorite parts about cooking are 1) the huge amount of time and prep work it takes, and 2) after all that amount of time and prep work (and blood and sweat and tears), finding that my family doesn't actually enjoy what I spent 20% of my day working on. Which, it seems, happens often.
But tonight I really thought I would hit a home run. Last week we went grocery shopping together (rare) and John picked out two fine pieces of ribeye steak. I looked up a cooking method for the steak online provided on FoodNetwork.com by Alton Brown, a super swanky star chef.
I made rolls from a Lion House mix, which I'd never done before. I was super excited to sort of make from scratch rolls that might actually taste really good.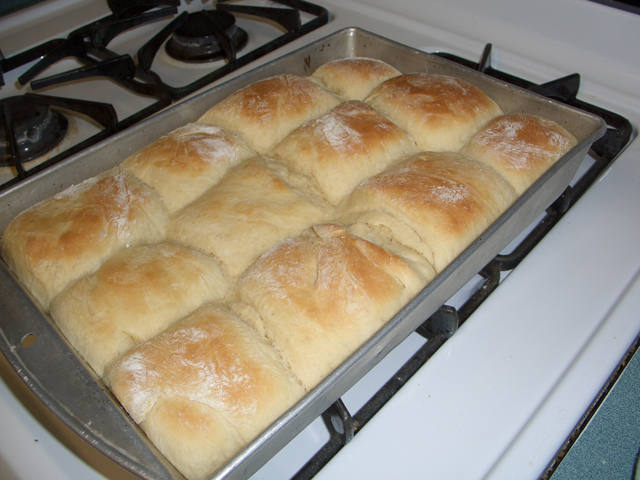 And then I made sweet potato chips by slicing a sweet potato thin, brushing the slices with oil, sprinkling with salt, and baking for 15 minutes at 400 degrees.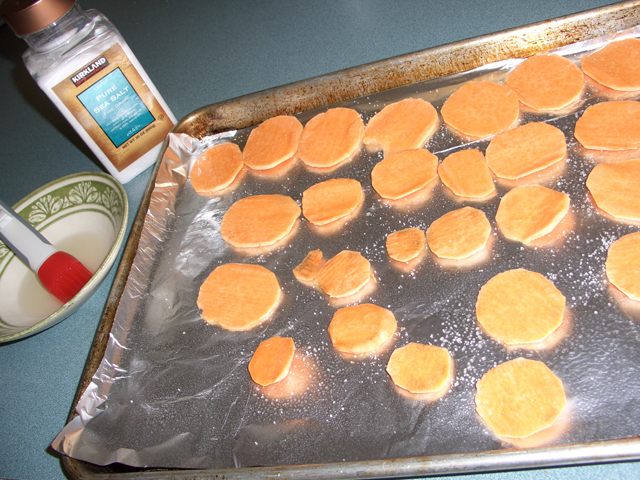 I thought with steak John picked out himself and a recipe from a TV star chef to cook it with, and rolls with the brand name "Lion House" on them, I couldn't go wrong. I knew the sweet potato chips were a wild card, but I knew I, at least, would like them.
After three-and-a-half hours of cooking, it was a total flop. Everything. Nobody, except for me, liked anything.
A Groupon came out recently with a discount on cooking classes in Salt Lake City. It's far away, and still costs a bit, but I paid for two of them. Talents can be developed. This is my mantra. I might start chanting it for encouragement the next time I attempt dinner.
And now on to some things that actually make me happy…
Carissa greeting me after a night's sleep.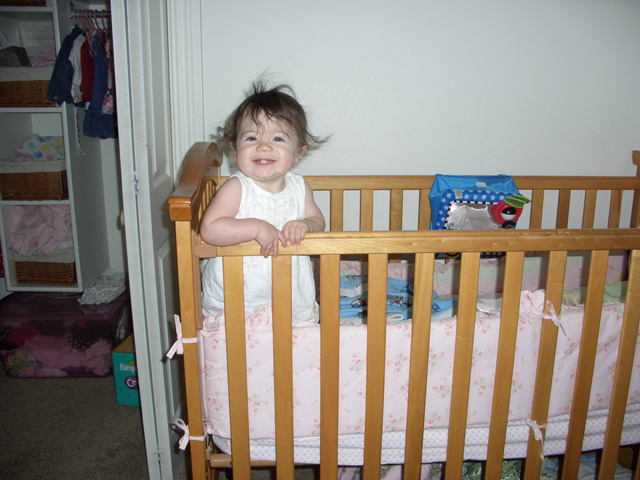 Carissa showing how tall she is under the table.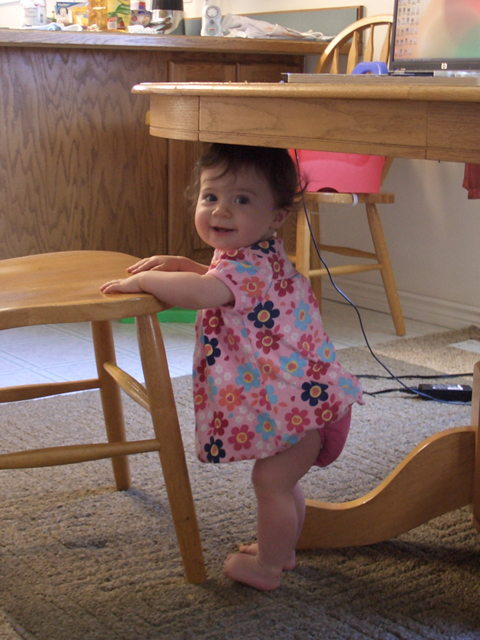 And Wesley's latest love:
This is his Uncle Jon pitching: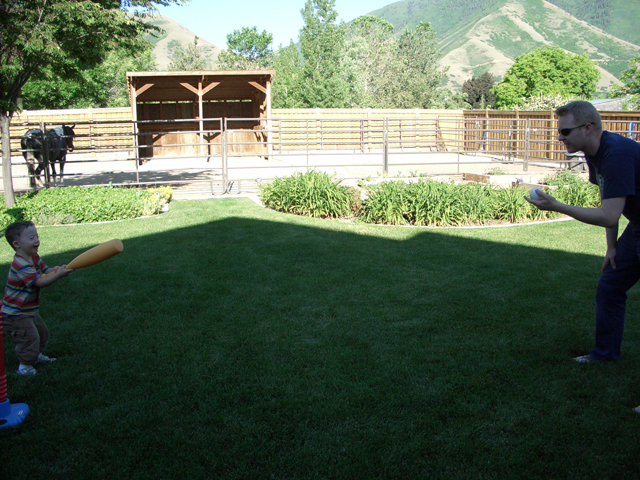 And his dad helping him out: