Wes started school this week. Carissa starts next week. So as a final Summer Hurrah I took the kids up to Salt Lake City for a fun afternoon outing.
And–surprise!–it was really fun. (Sometimes you never know what toll an outing with three little kids will have on your patience or level of tiredness.)
I took them to the Children's Discovery Museum at the Gateway Shopping Center. We started by walking across the sky bridge to the mall's food court and grabbing a bit of Sbarro for lunch.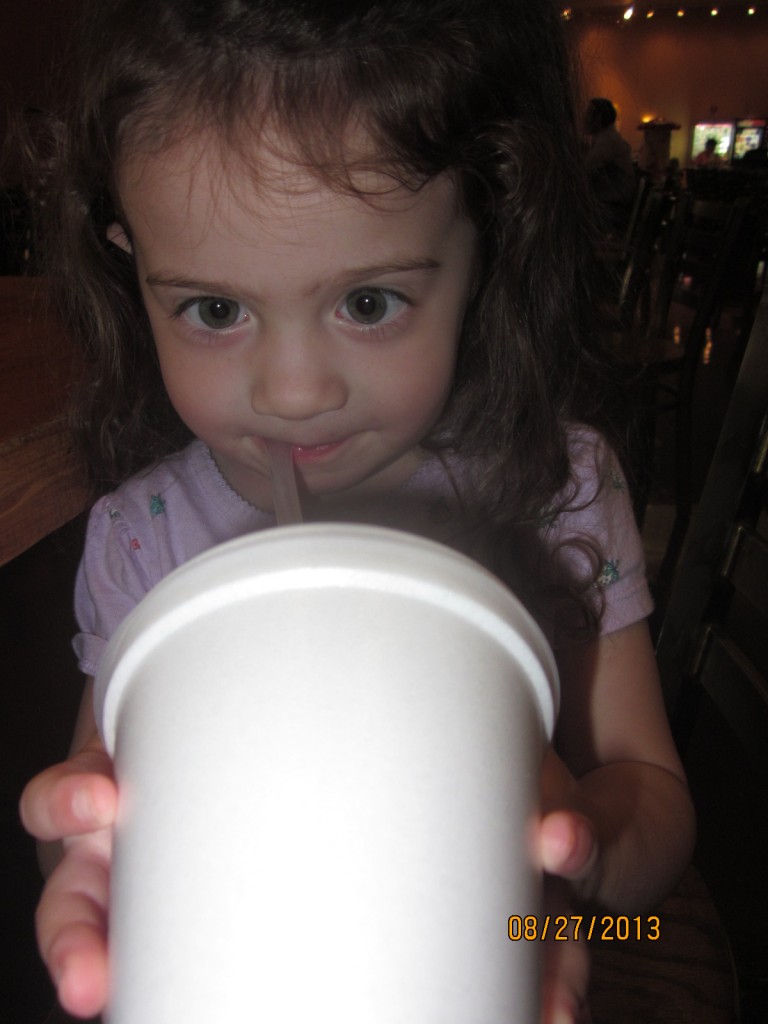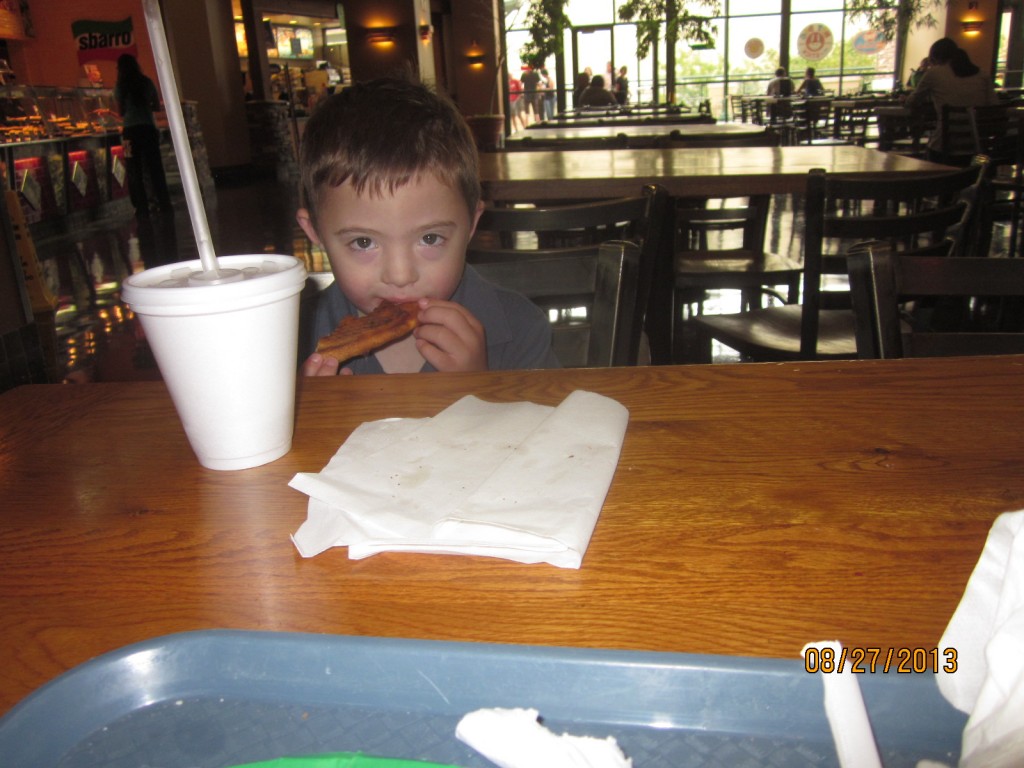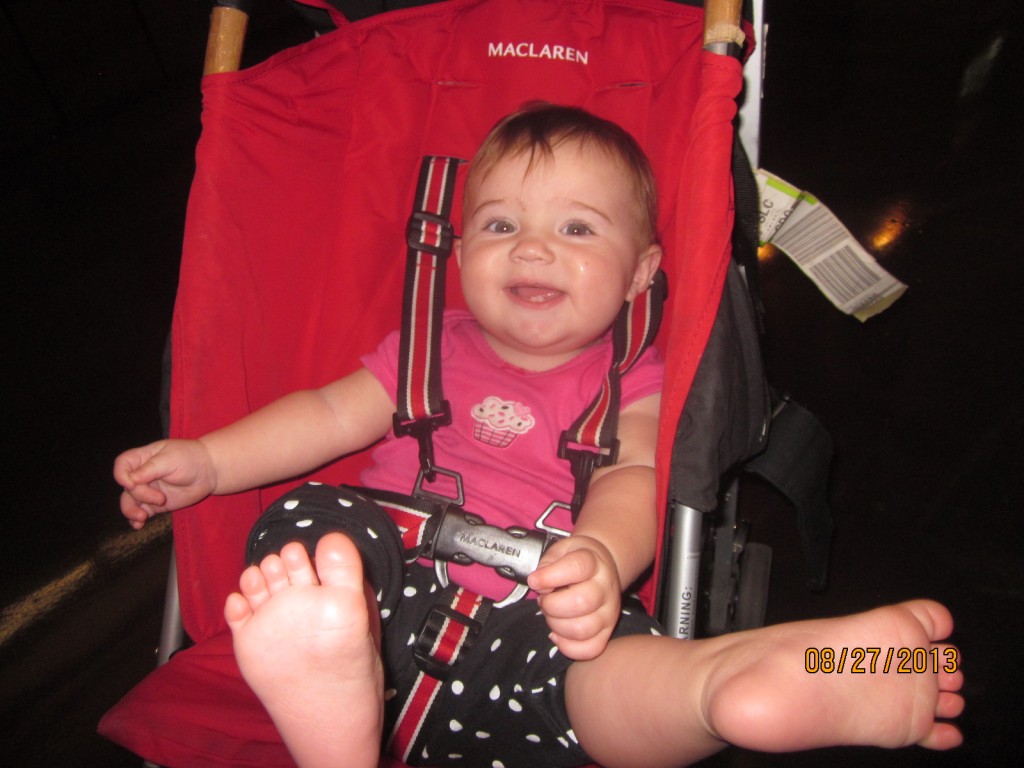 Then back to the museum! We went there once, two years ago, when Wes was barely four and Carissa one. It was a busy day then (must've been a Saturday). But this time, on a Tuesday afternoon when school has just started, it was not busy at all. The main room's capacity sign read 304, but I think there were maybe 30 people total, kids and parents.
I appreciated that because it made it easier to keep track of Wes. I always worry when I take him places where he's "loose" that I'll lose him. But this was manageable.
Oh, the kids had fun! Even Elizabeth. I let her out of the stroller after a short while, and she was one of the kids, climbing and crawling everywhere.
The first area is the ball garden. I think we spent an hour here. The kids could've spent all their hours here. There are lots of things kids can do with the balls–holes to drop them in, tubes to watch them travel in. The most popular thing is the vacuum tubes that suck the balls up through a series of tubes and then pop the balls into a giant bucket at the end. I liked watching the kids' eyes full of wonder as they watched the balls travel. Magical!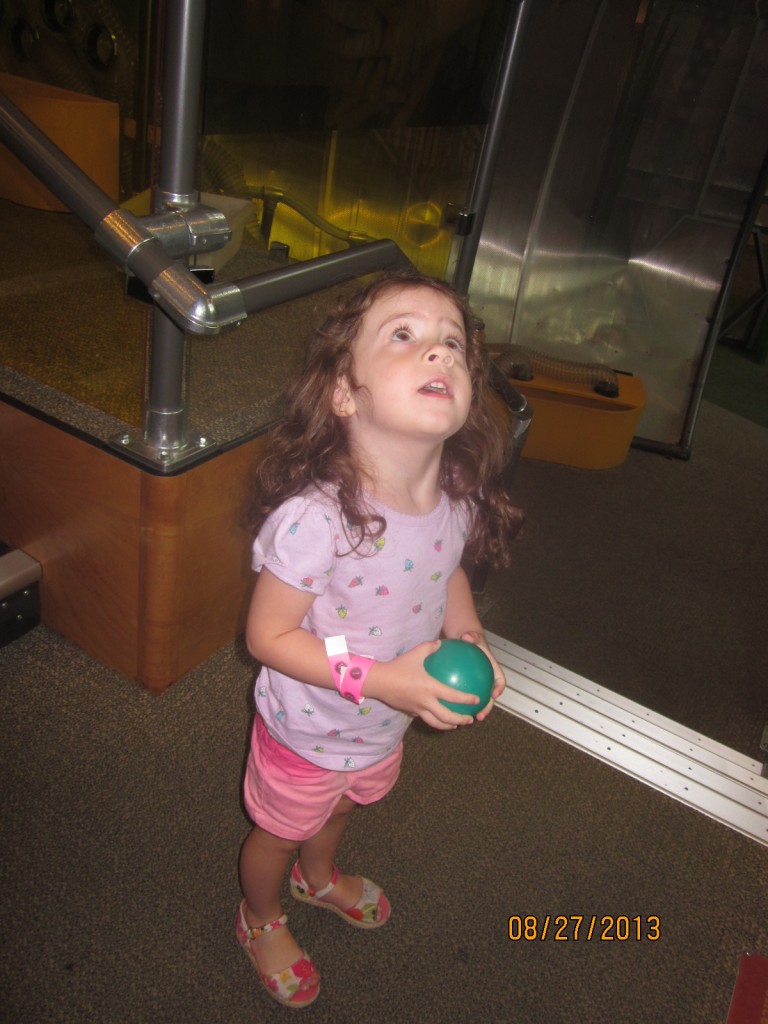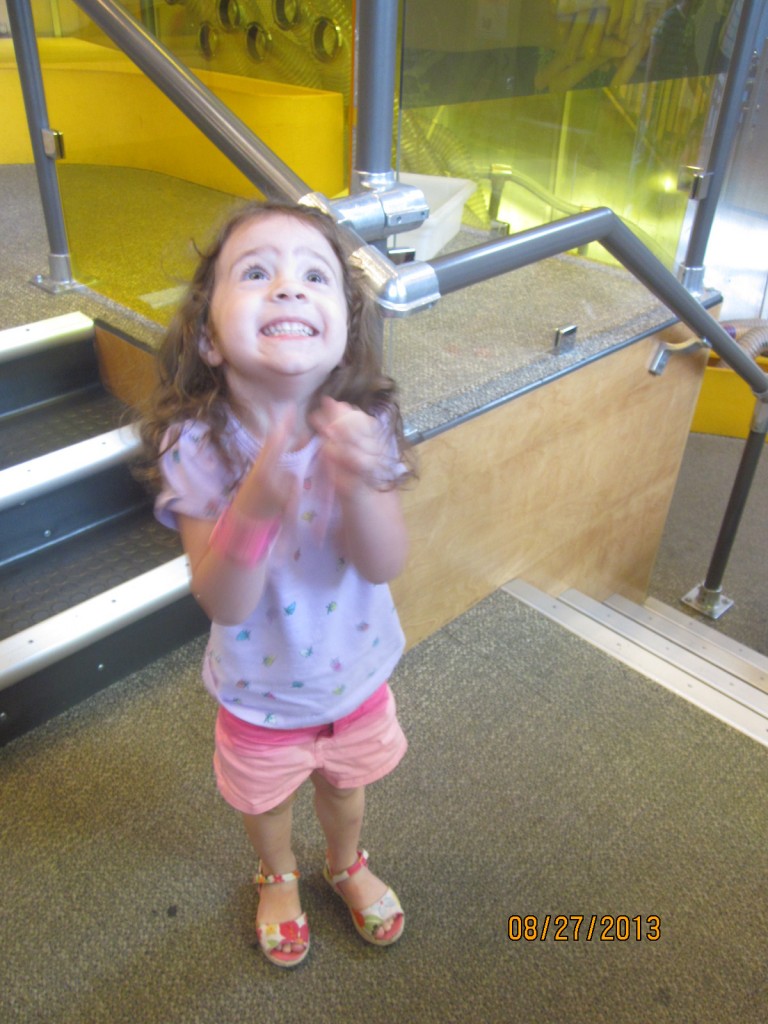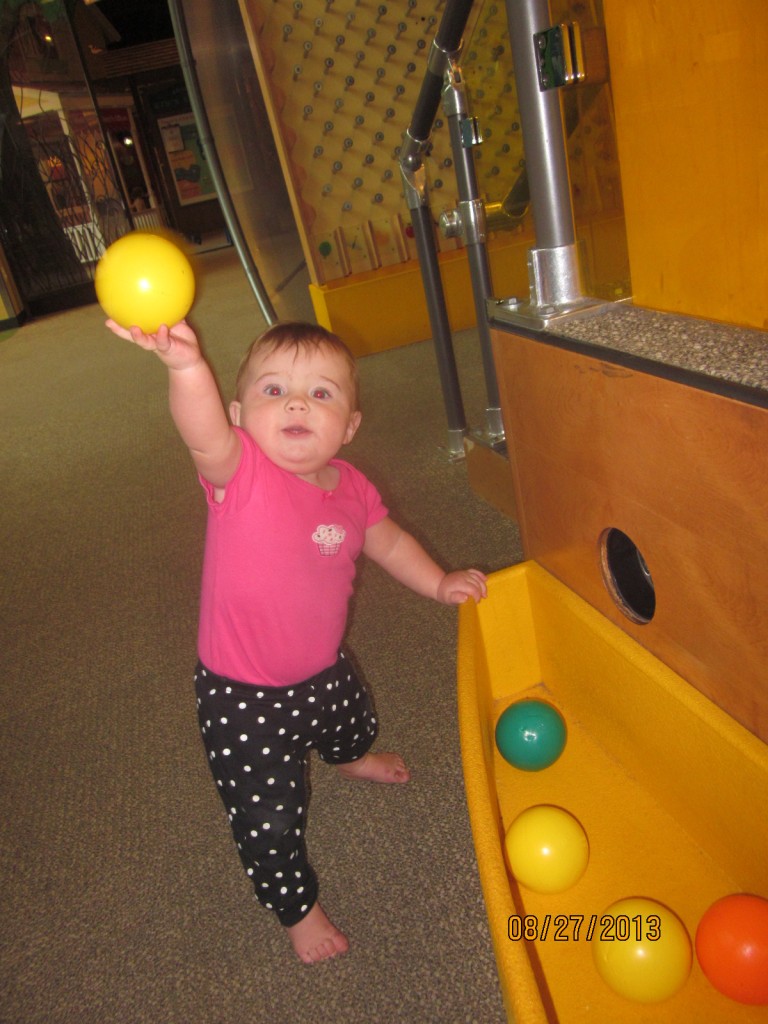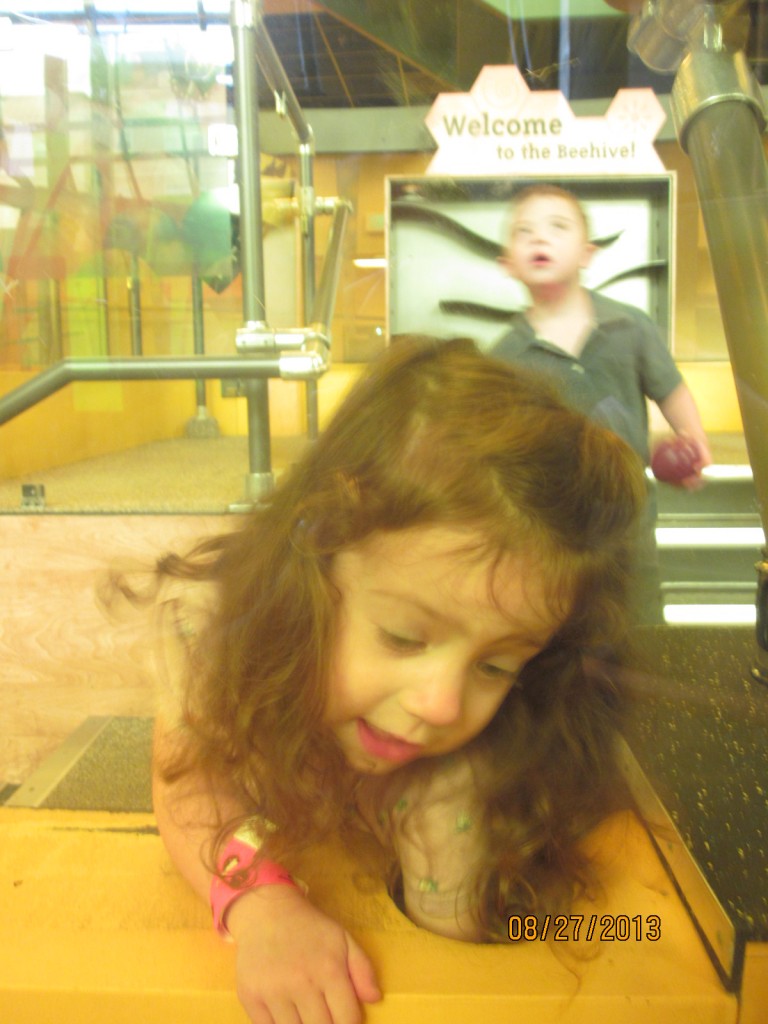 After a while I talked Wes and Carissa into moving on to the next area, which is the main discovery area for young kids.
There's a gas station with a car:

(CRAZY DRIVER!)
Wes found his way to the construction area and really enjoyed it, even trying on the hardhat: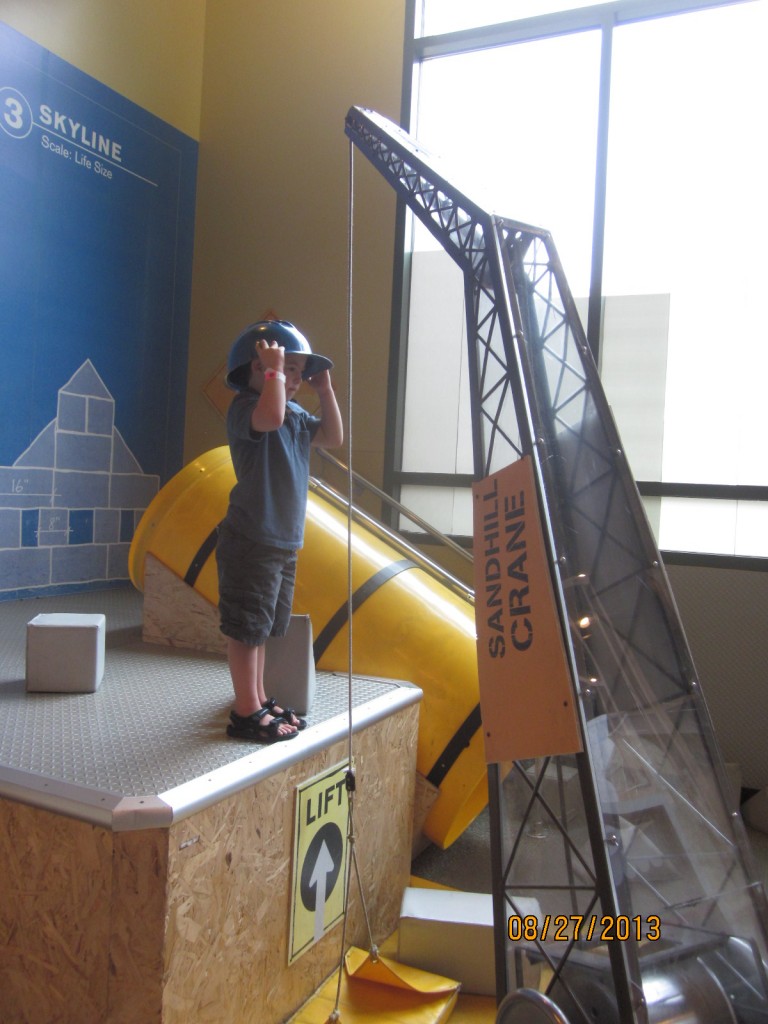 Carissa was in love with this car and tried to park it close to herself when she was doing other activities so other kids wouldn't take "her" car. I later had to tell her she had to share, and it wasn't her car anyway.
Wes really liked the water area. (Although I had to keep an eye on him and remind him he couldn't climb into the water and to keep his feet on the ground.) Elizabeth liked it too, since there was a lower section that was the right height for her.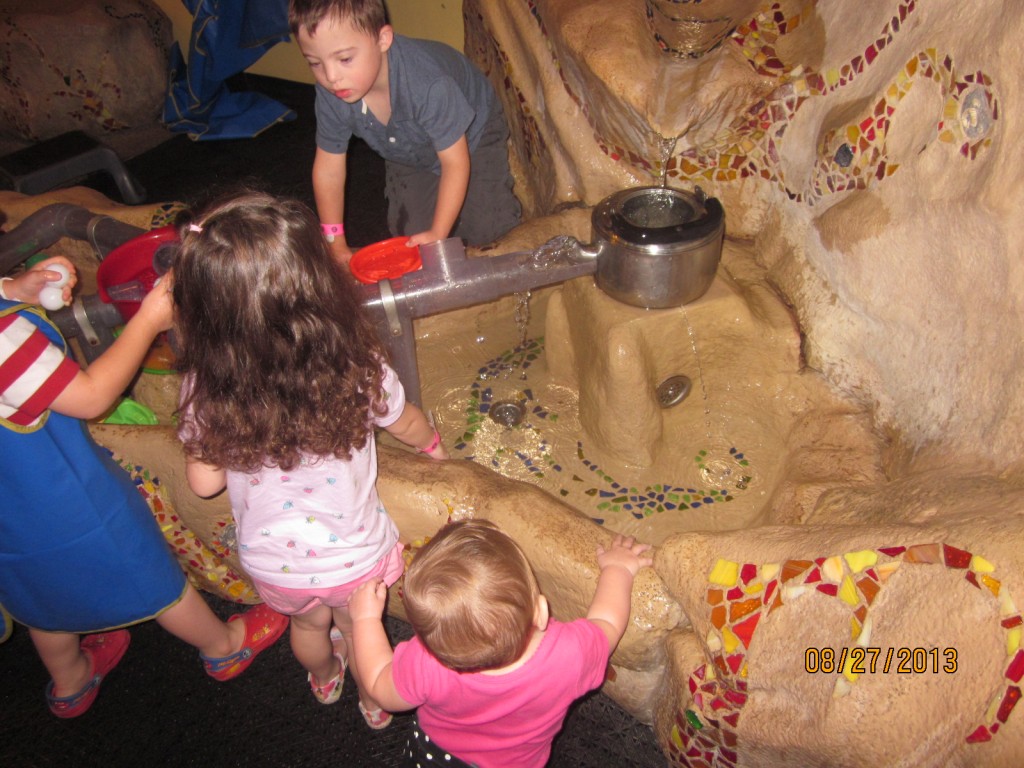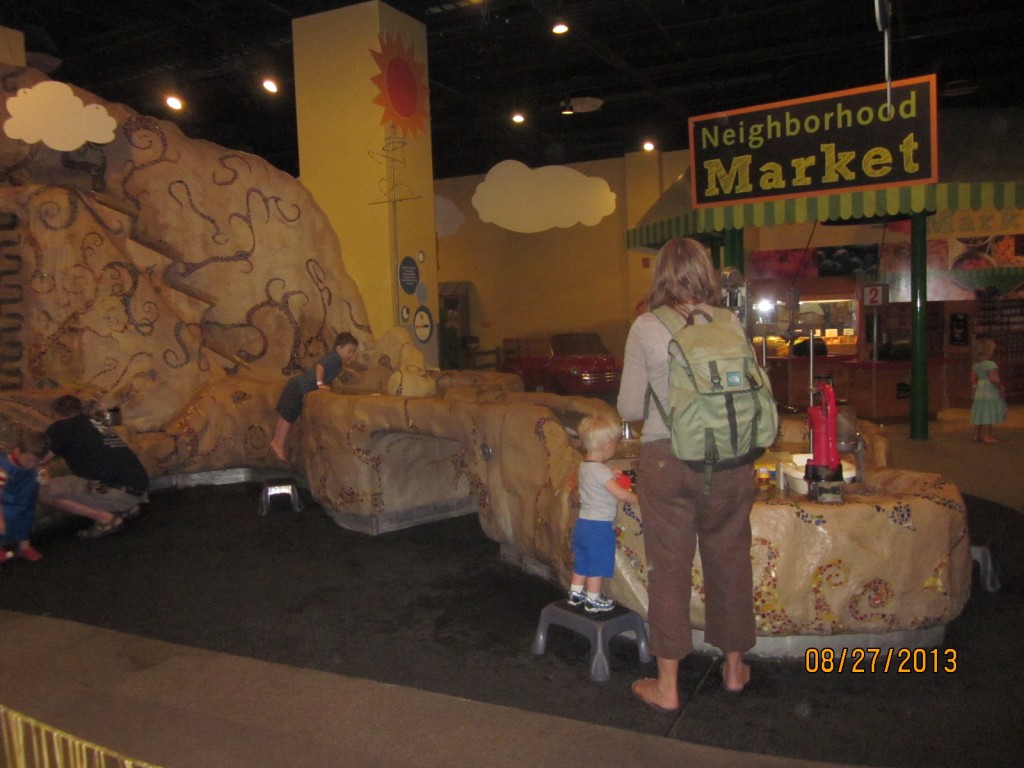 There's an area just for kids 0-3. Carissa and Elizabeth both liked it here. Elizabeth found the walker toy and had fun with that. Carissa has quite the imagination and can make anything, even a mini rowboat on a blue mat, her "house."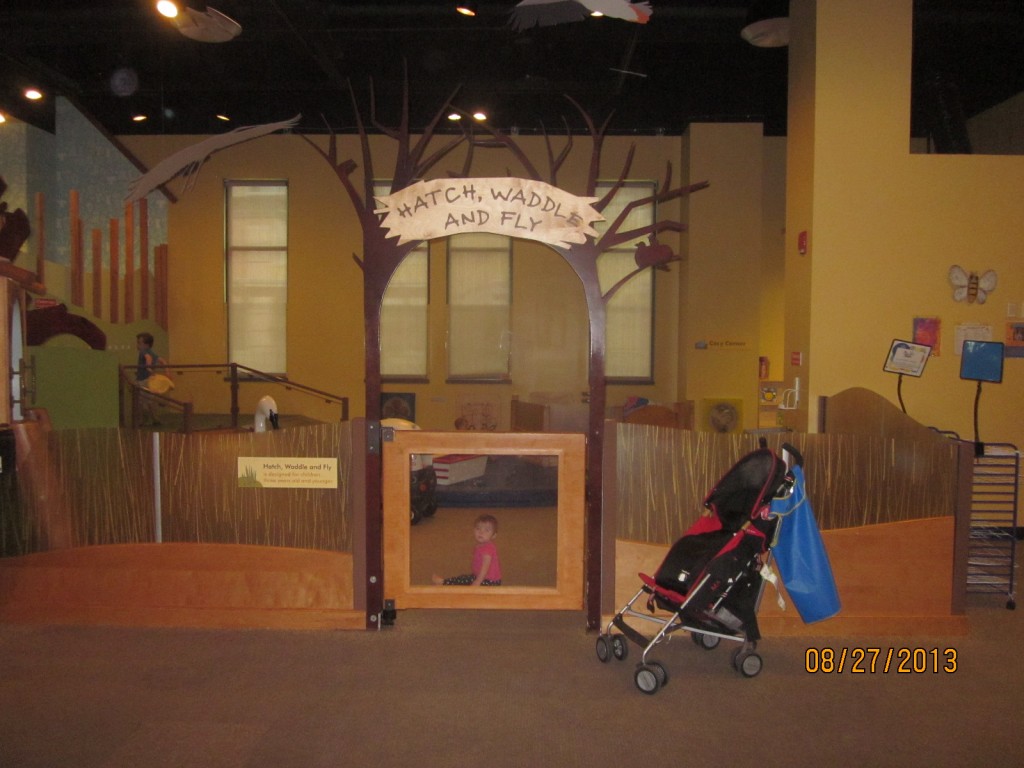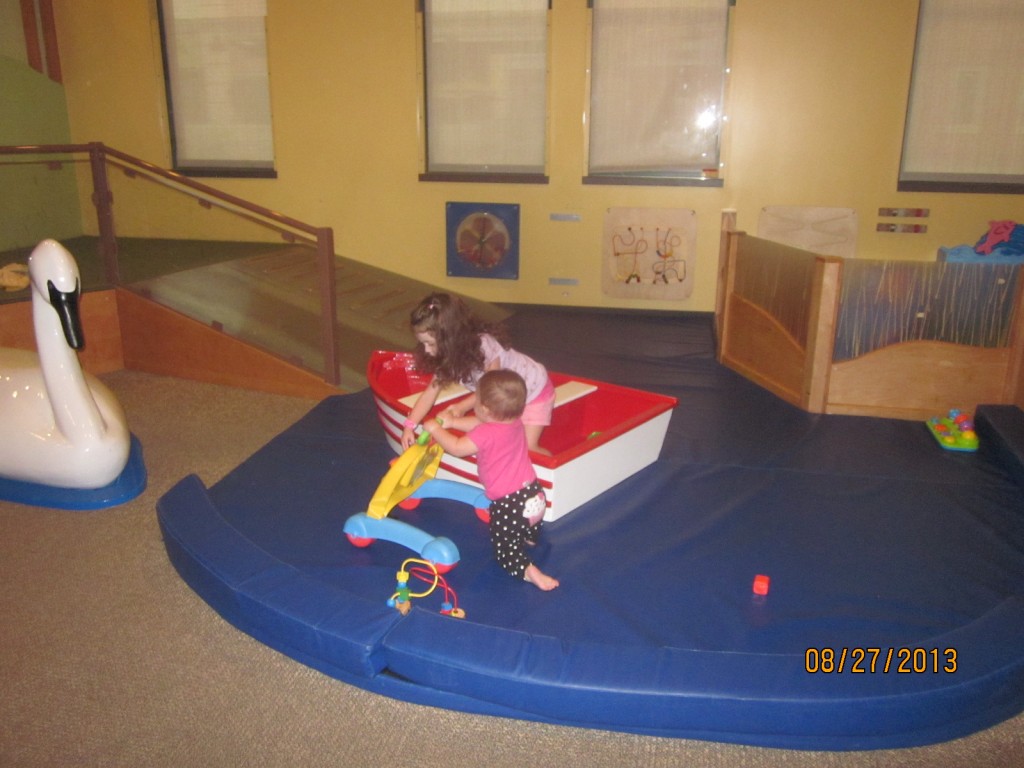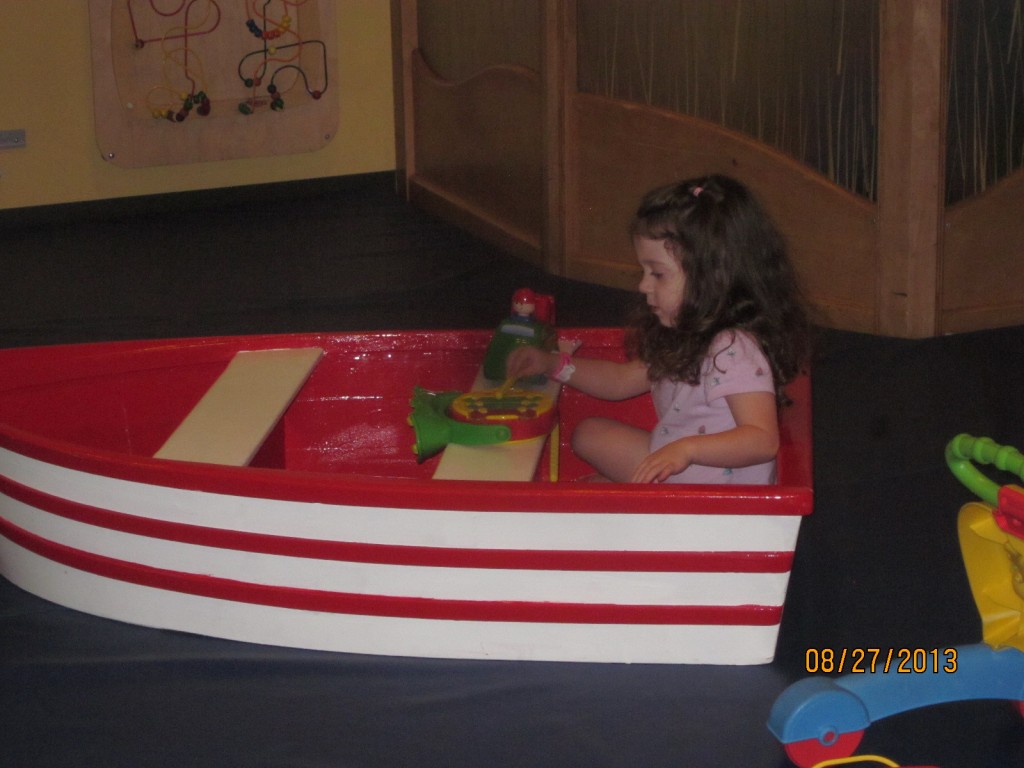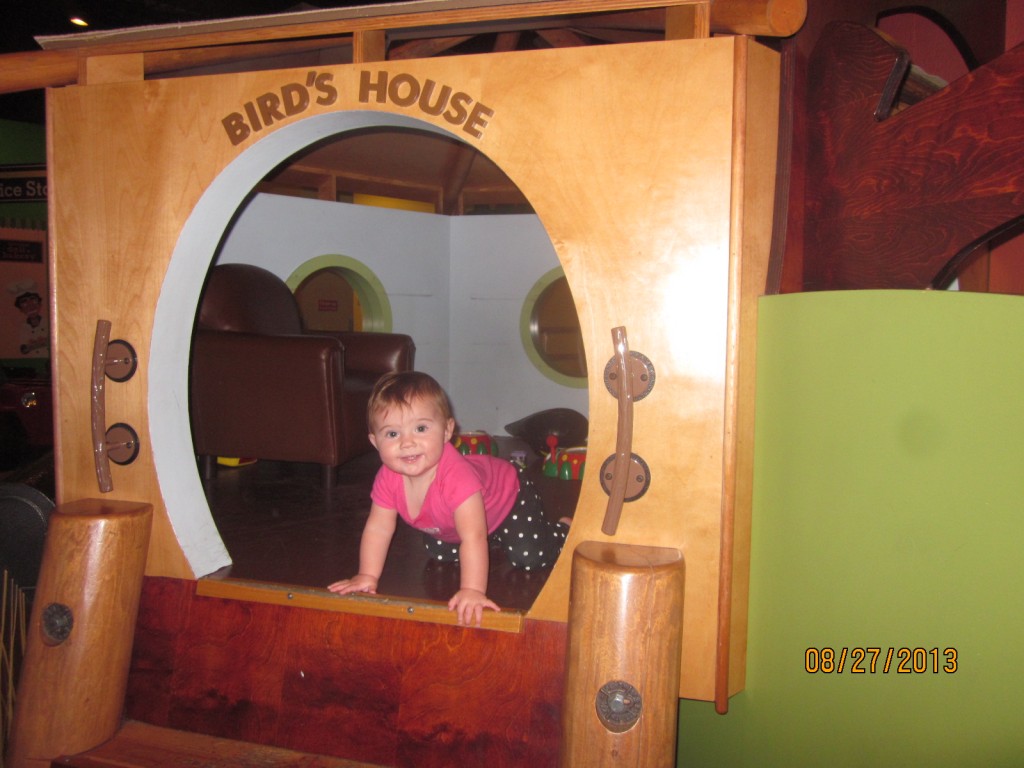 At 3 o'clock there was a storytime/craft activity right next to the water area. Wes wouldn't be moved from the water but Carissa was interested in the activity (I knew she would be; that's right up her alley and so not up Wesley's). She wanted to sit right next to the storyteller. They read a book about a gingerbread man, and then the kids (there were three or four) got to glue crafty items onto a foam gingerbread man. Carissa loved this part and decorated her man until he was truly beautiful. She was the last kid to finish, but she wasn't done until she was done. I thought she did a good job. The teacher was an artsy person and pointed out how Carissa was making patterns with the colors (red/yellow/red/yellow).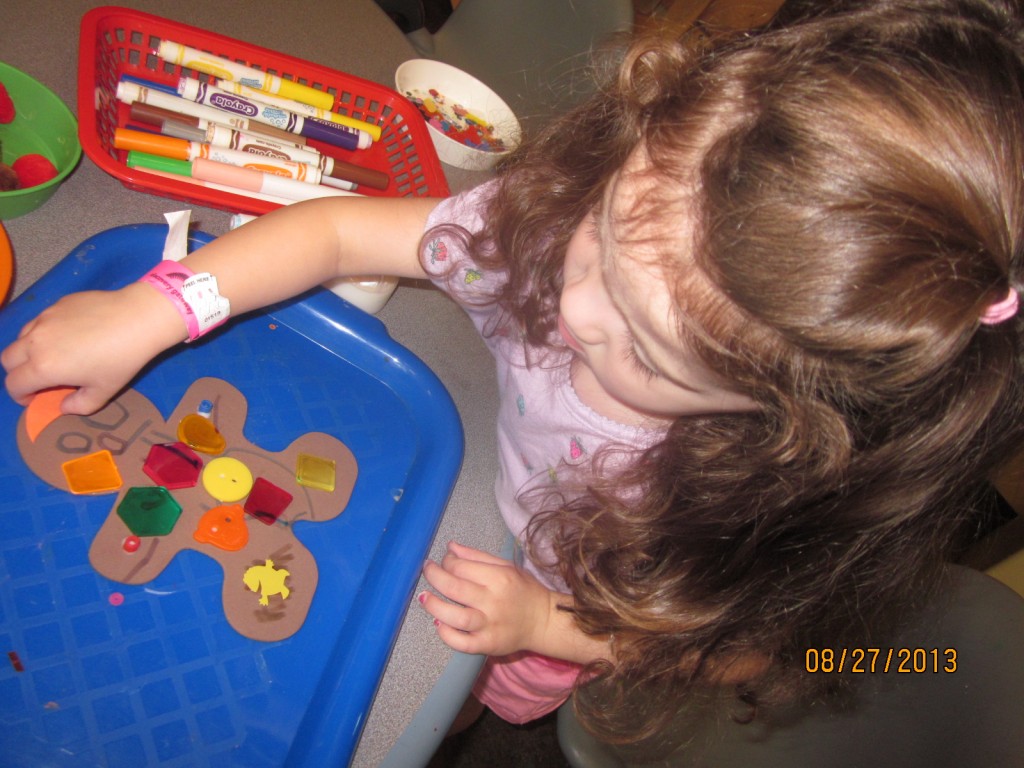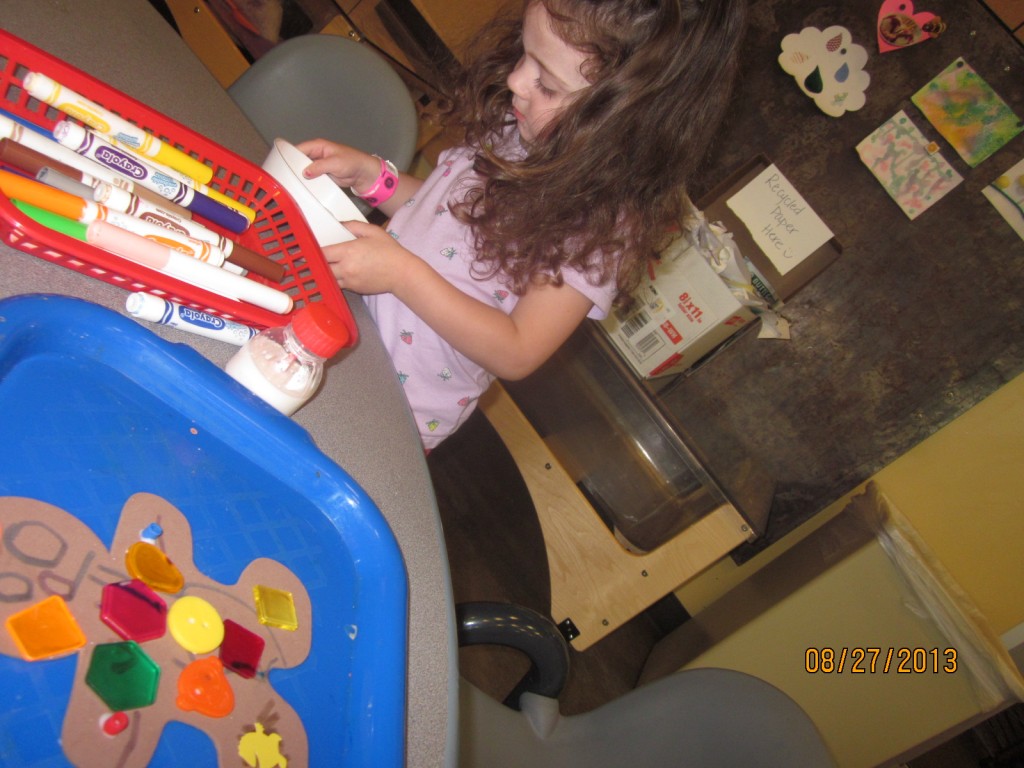 And here's where I earn the prize for Worst Mom. Because when we came home I decided she wouldn't miss the gingerbread man and I threw it away. But I forget sometimes how very good Carissa's memory is. The next day she started asking to see her "brown thing" and I had to finally confess that I put it in the garbage can, and when she went to open the can I had to explain that it was garbage day and did she remember the garbage truck that came earlier that morning? She did, and when she asked where her brown thing was now I had to say, "The city dump." And I felt like the Worst Mom Ever.
But, moving back to The Happiest Day. At this point it was after 3:30 and I felt a break was in order. The cool thing about the museum is that you can come and go as you please as long as you have your wrist bracelet on, and there's lots to see and do around the Gateway Mall. So we went to Bon Bon, an ice cream/gelato/crepe place. Because what is an outing without ice cream, I ask you.
It was pretty fantastic ice cream. Wes had chocolate, Carissa had vanilla gelato, and I had a mix of Snickers and Chunky Monkey ice creams. Oh, and Wes finished off Carissa's when she decided she was done after a few licks.
The ice cream shop overlooks the Gateyway's splash pad, so we had a water show while we ate.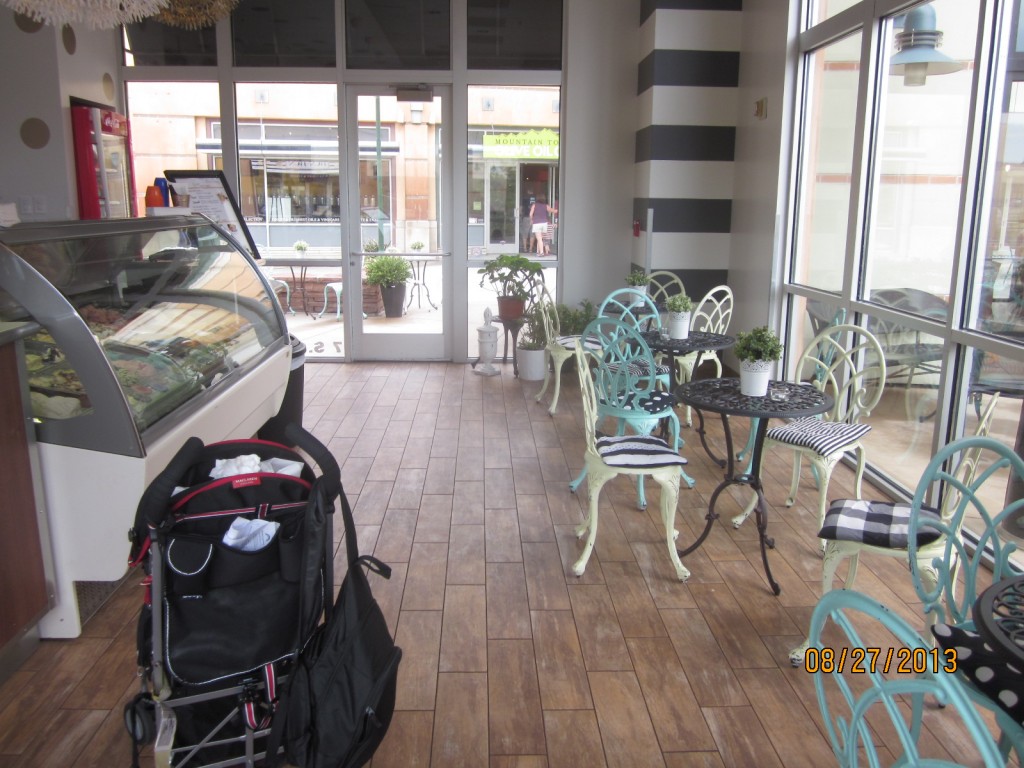 I almost can't believe it, but I actually got to do a little shopping. I had a $10 gift card for Old Navy, which was right by the splash pad. Shopping with three kids is usually NOT my favorite thing. But this actually worked. I put Elizabeth in the shopping cart. Carissa sat in a separate cart, and Wes pushed her around. They had great fun trolleying up and down the aisles (where I could see them always), pausing at the mirrors to make funny faces at themselves.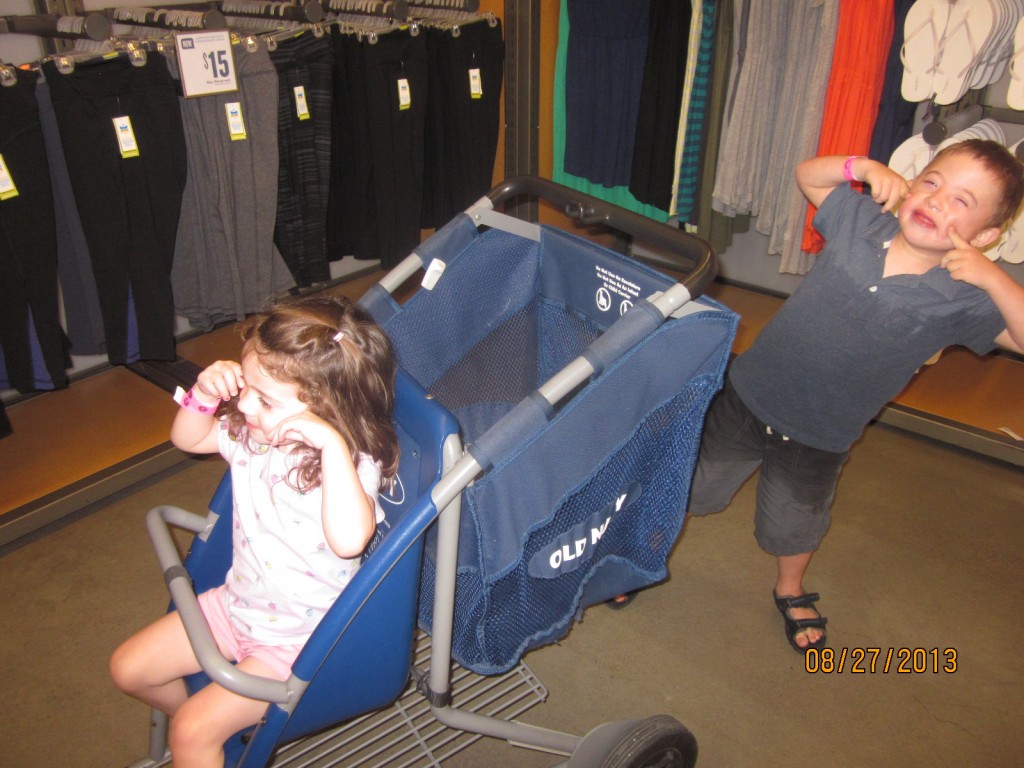 And then the natural thing to do was to let the kids check out the giant splash pad.
We have a couple splash pads down by where we live, but they are tiny in stature compared to the Gateway. Carissa was too timid and careful to get wet, but not Wes. He stood and watched at the side for a few minutes but, not surprisingly, before long he made his entrance to the water. He was the only person enjoying the splash pad, and boy was he enjoying it. Imagine a five-year-old running with arms wide open through the water, face up to heaven, a huge smile of joy on his face. That was Wes. I noticed people in parked cars watching him and smiling.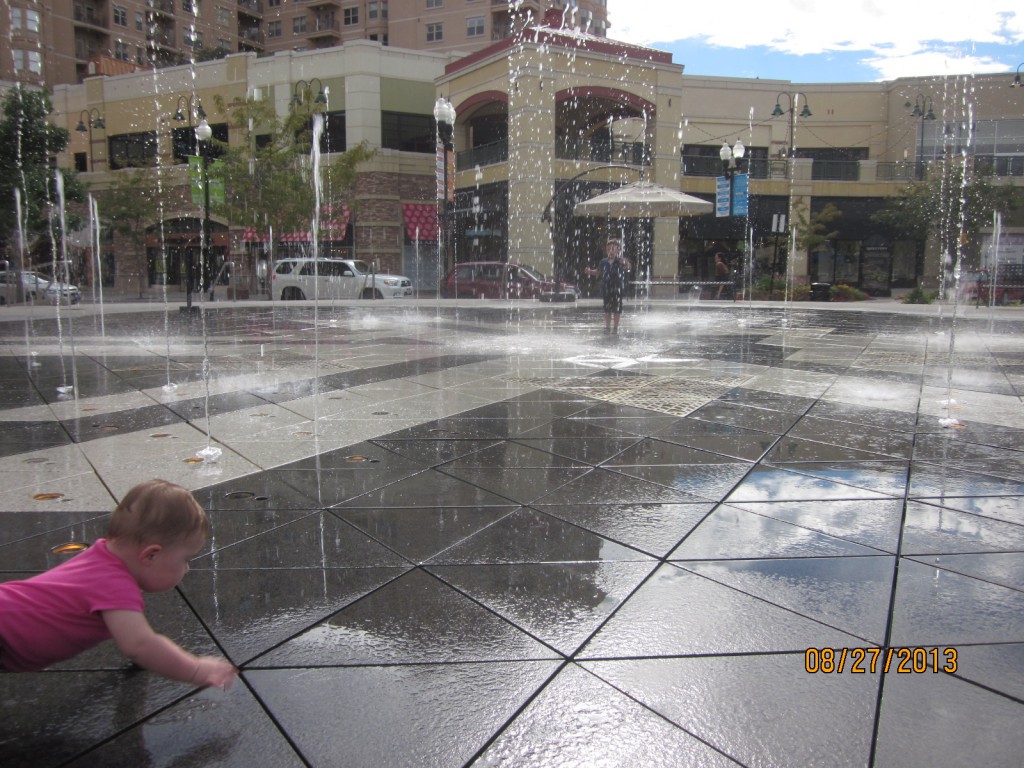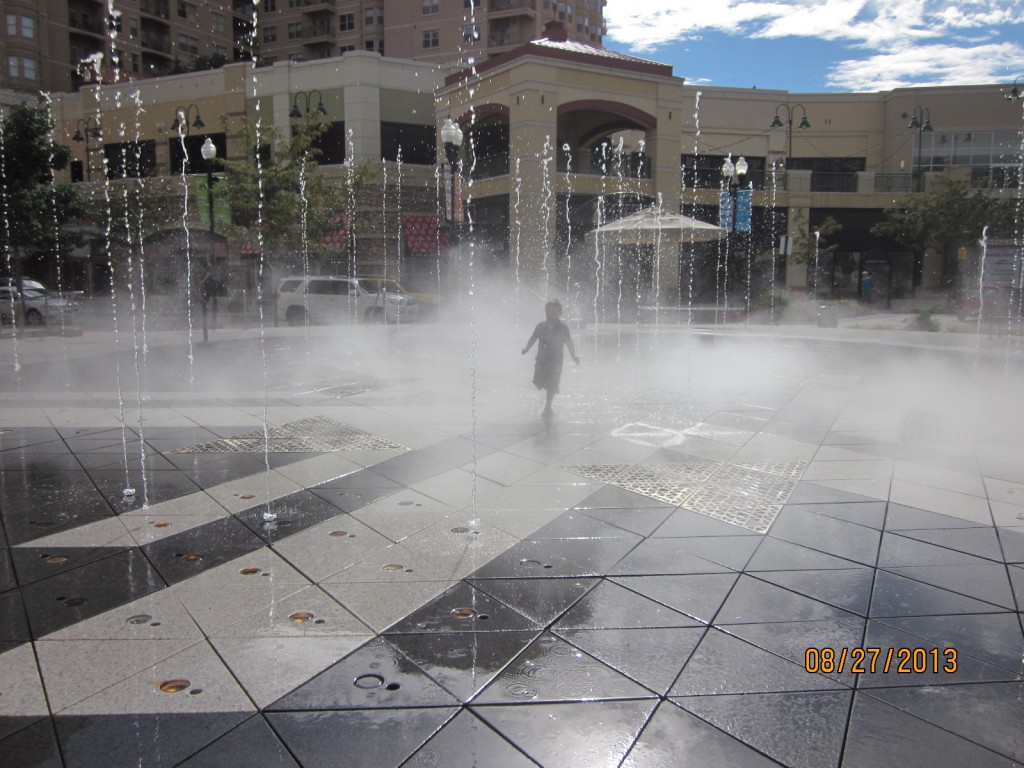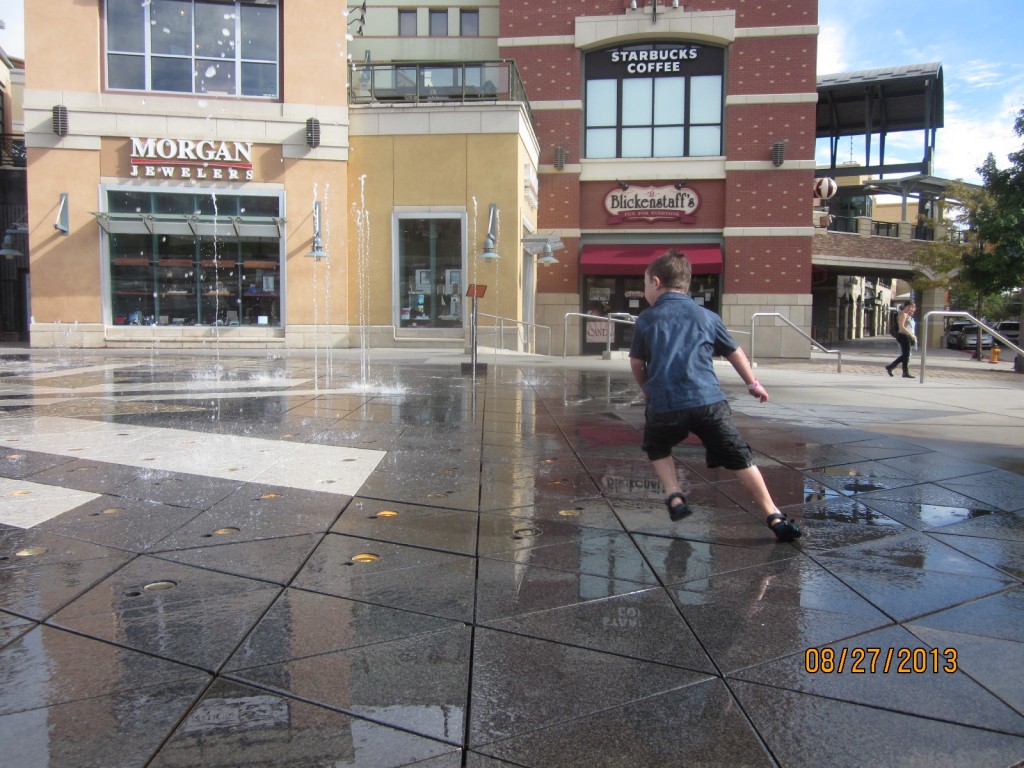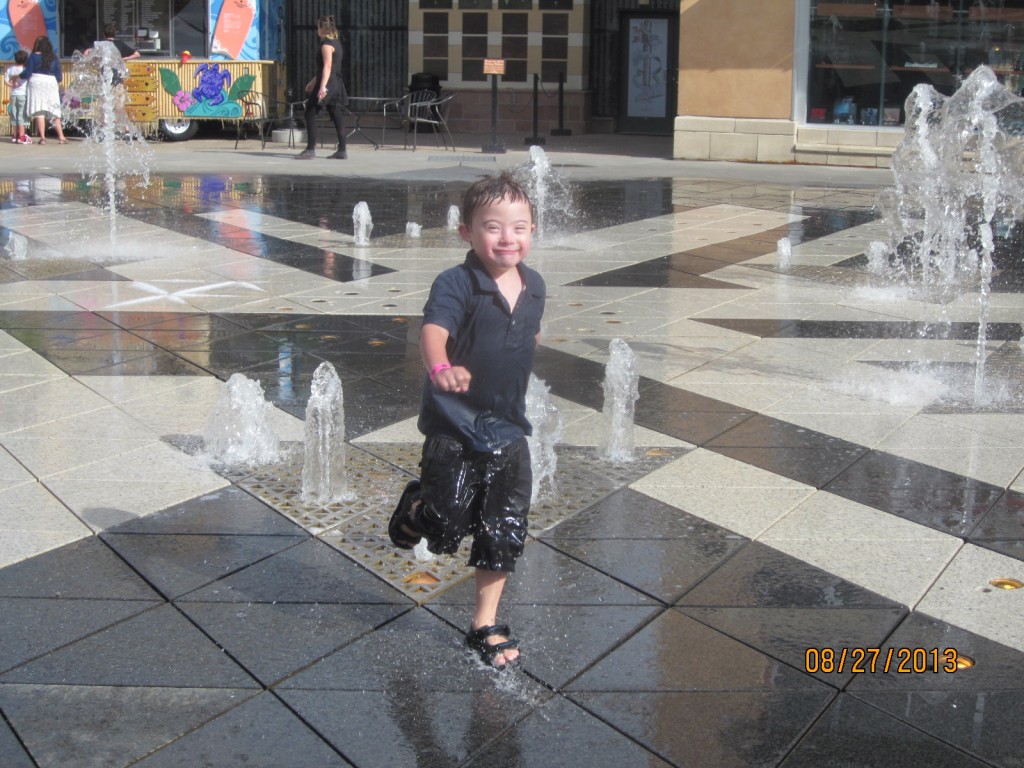 Wes was soaking wet. Fortunately I brought a change of clothes and some towels in the car, just in case. So we headed back to the parking garage, got cleaned up, and went back to the Discovery Museum for one final hour of play. They liked the helicopter.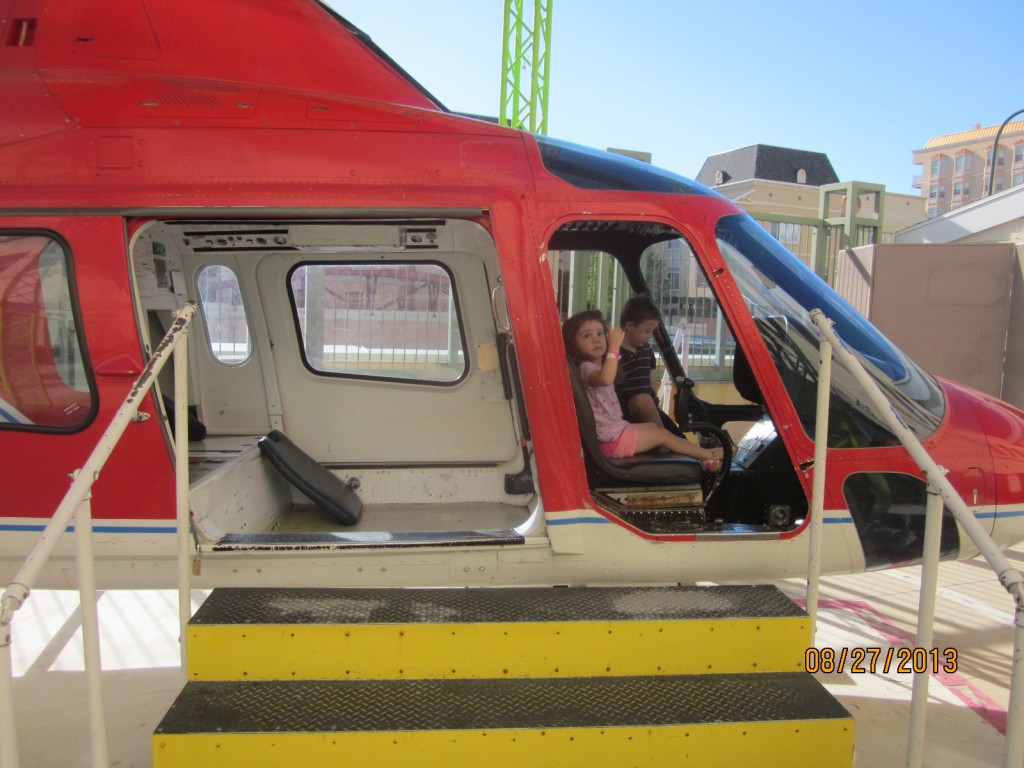 Then we headed home. We hit a big rainstorm in our hometown that added even more excitement to the end of our day. The kids, and I, had a wonderful time. A nice end to summer.