I never posted memories from Wesley's birthday in September, so…
He went to school in the afternoon, and we had a friends-birthday party afterward. Wes picked an Angry Birds theme.
I always make Wes a birthday badge to wear to school.
His grandma and grandpa donated the beautiful balloons.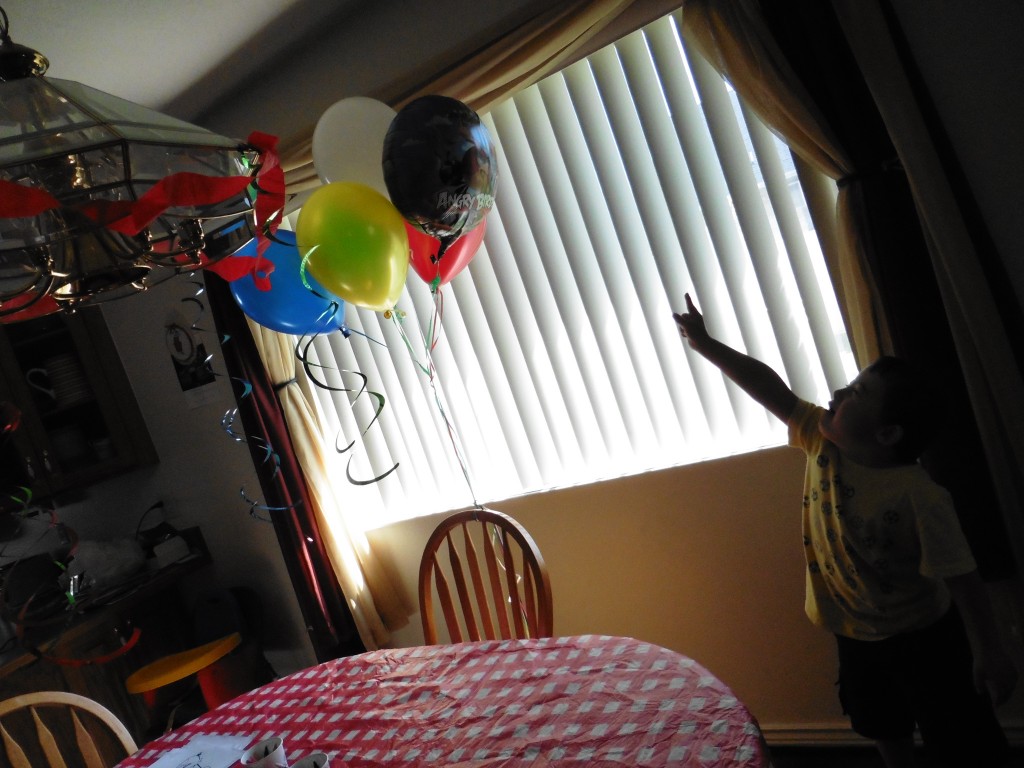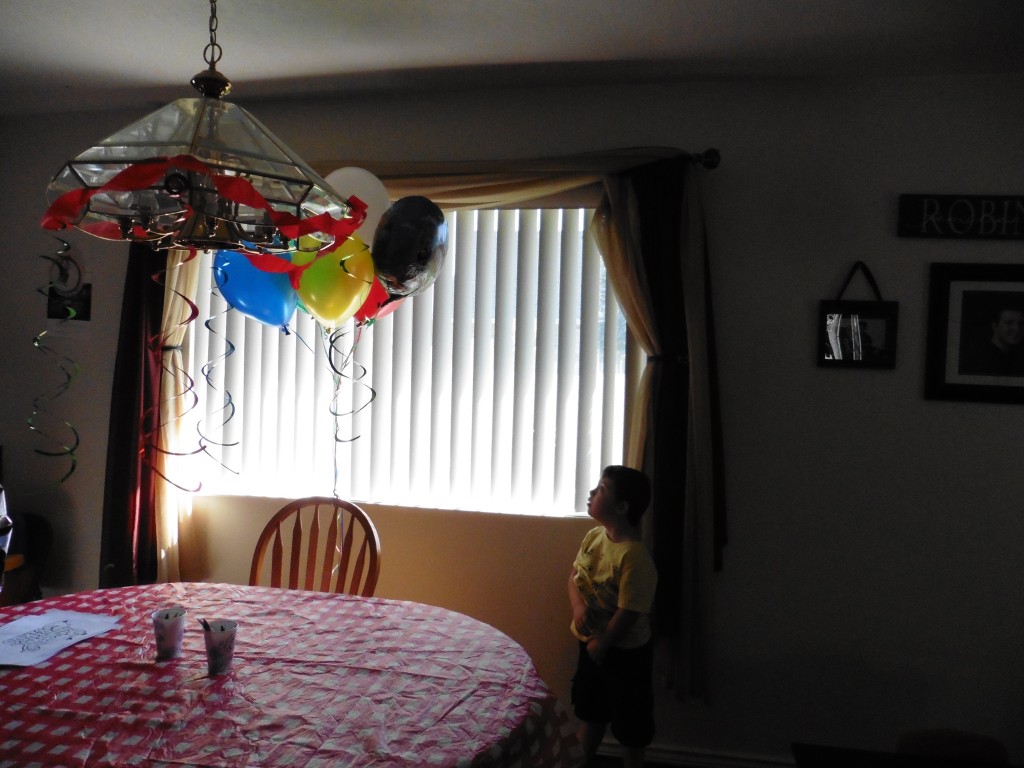 The kids colored.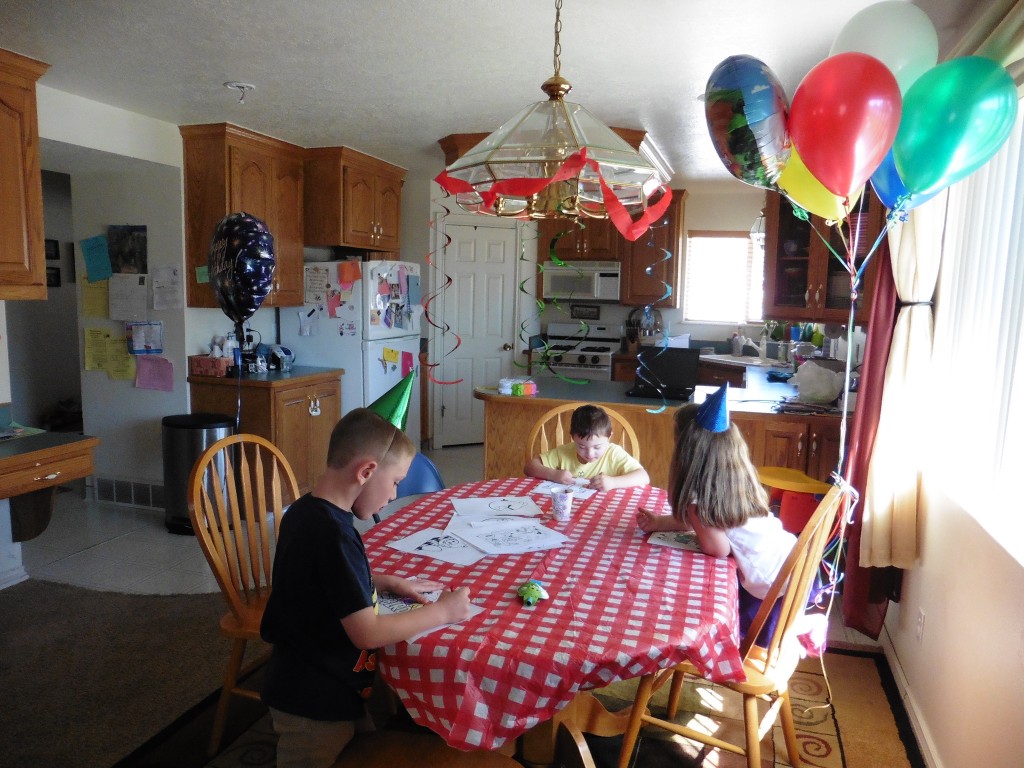 We played a game in the backyard where they tossed a ball at a wall with piggies, like unto Angry Birds.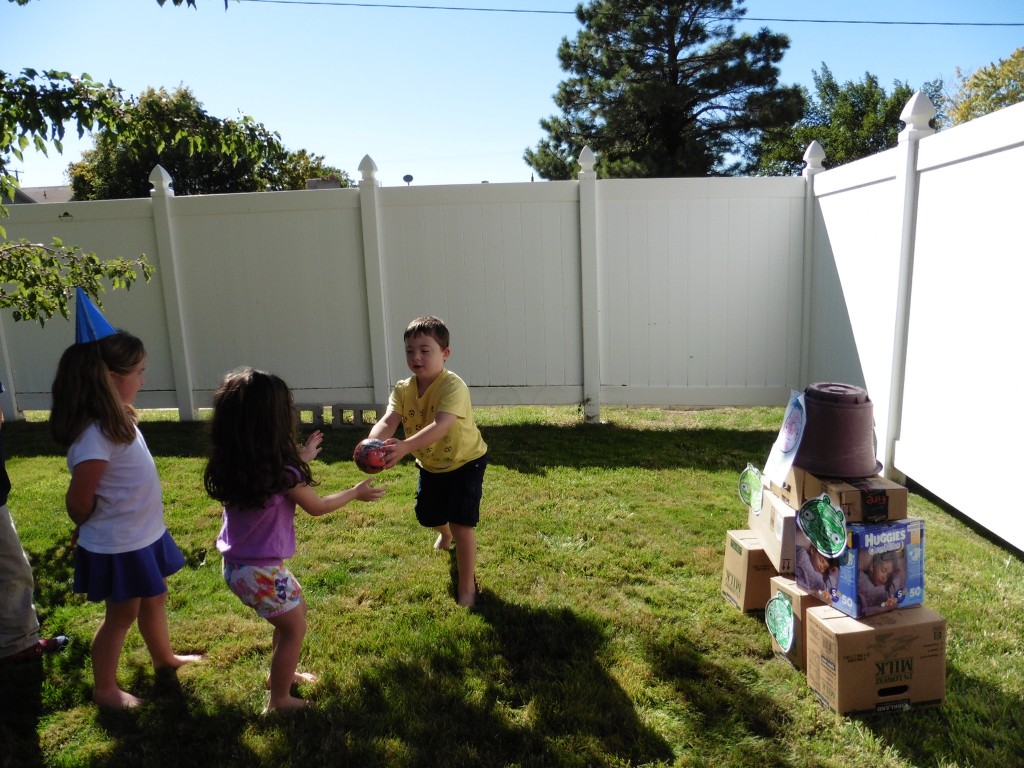 My friend offered to make this terrific Angry Bird cake. It was chocolate and Wes liked it.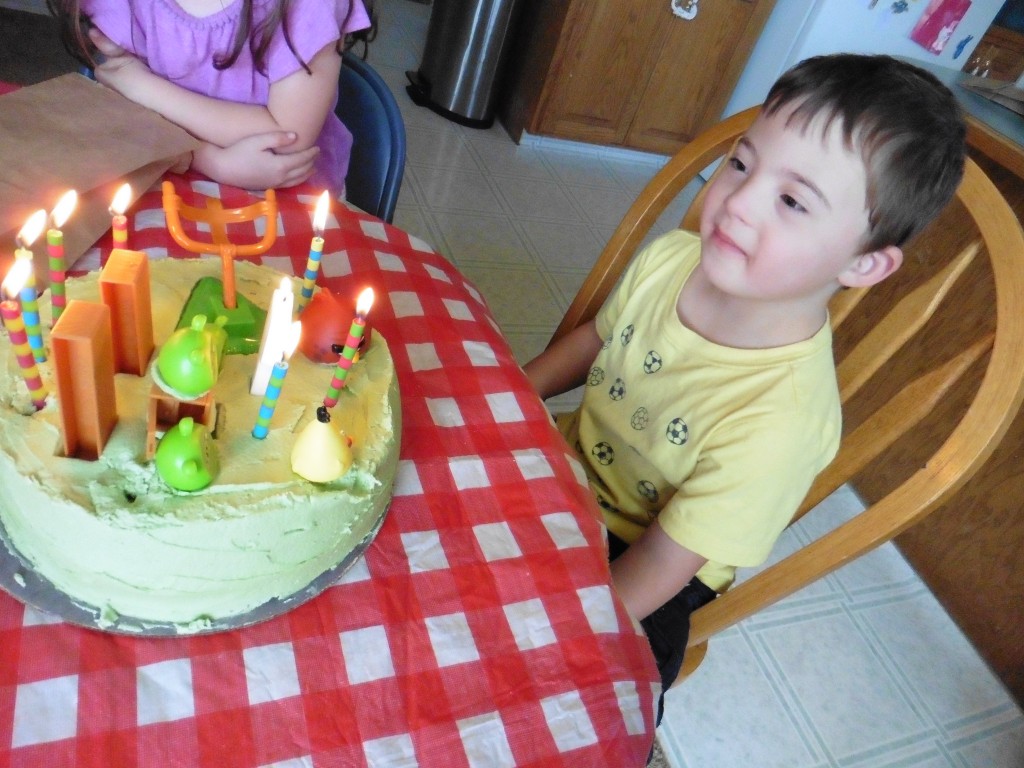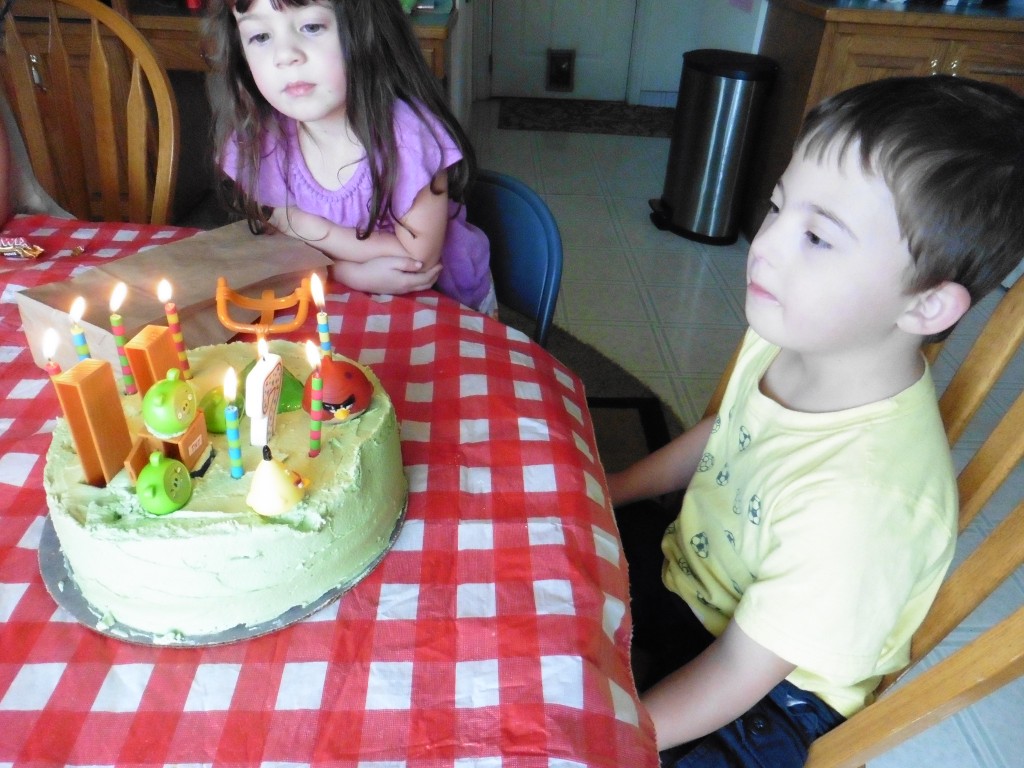 Grandma and Grandpa dropped by afterward with presents!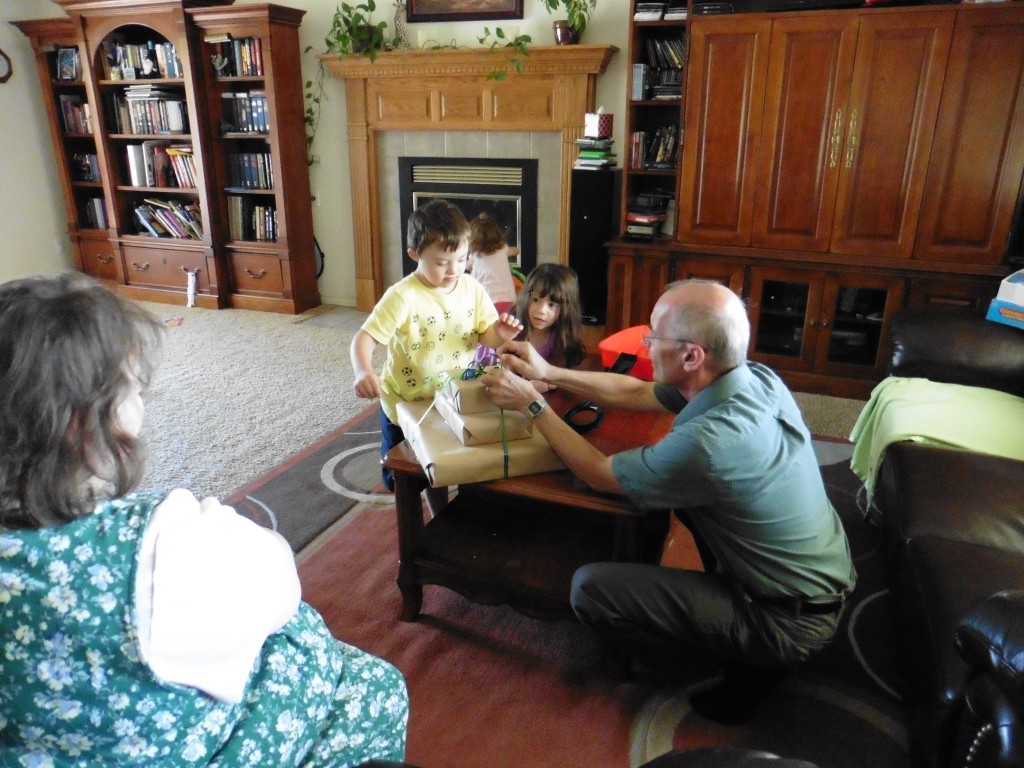 We are glad to have Wes every day. He constantly reminds us what life is all about by forcing us to slow down, have fun, and love.