Lately I've been finding Wes in tight spaces, like cupboards and baskets. I'm not sure how he manages to fit. (P.S. We've cut his hair since these pictures. It was a matted mess.)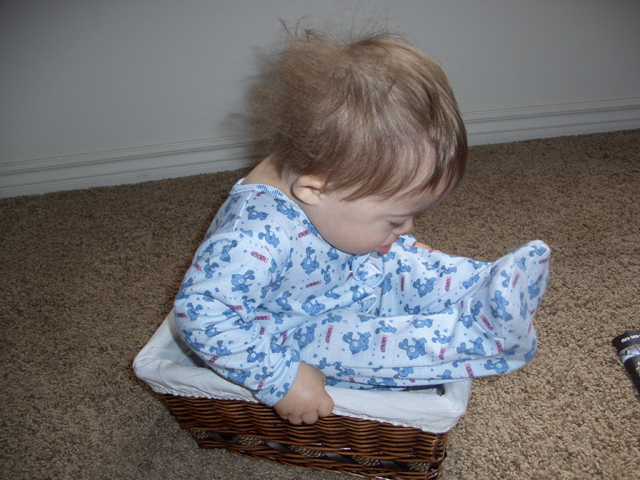 And who says money doesn't buy happiness?
Also, check out this video of Wesley's latest new joy: making himself dizzy.