I hosted a chocolate tasting party. I just wanted an excuse to get some girlfriends together to eat chocolate and become chocolate connoisseurs and have fun doing it. I had never done this before, so I learned a few things.
Step 1
Buy Chocolate
And lots of it. Actually, most sources I researched suggested sticking to just 5-7 types of chocolate. We had 14. But can you ever really go overboard with chocolate? I decided to go affordable and, with just two exceptions of locally produced chocolate, provided only types of chocolate you can get at Wal-Mart. We sampled three types of white chocolate, four of milk, and seven of dark.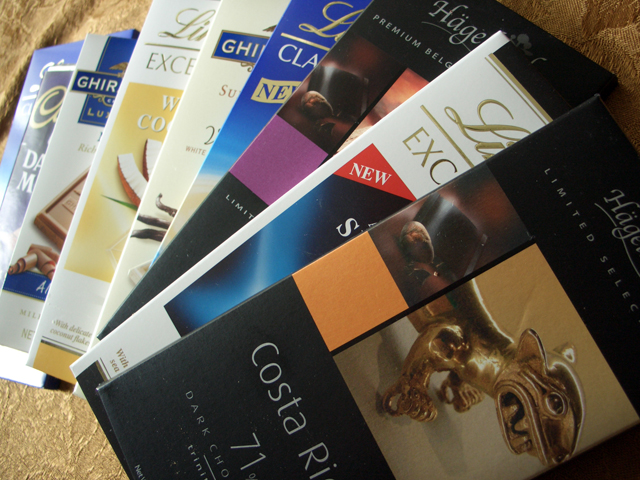 Step 2
Set Up Your Table
I broke up the chocolate samples into bite-size pieces, set them out on plates, and numbered the samples. I needed less than one bar for each sample, but had an extra bar on hand in case of emergency. I set out tongs for handling the chocolate during the tasting.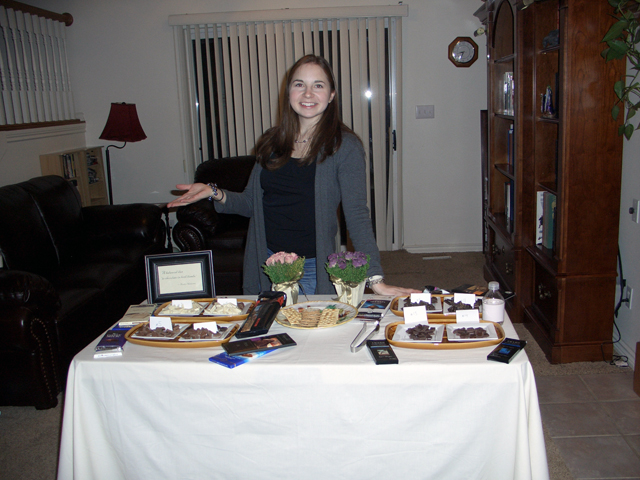 Step 3
Include Palate Cleansers
With tasting so much chocolate, you need to provide a way to clean your palate now and again. I had mini bottles of water and unsalted crackers.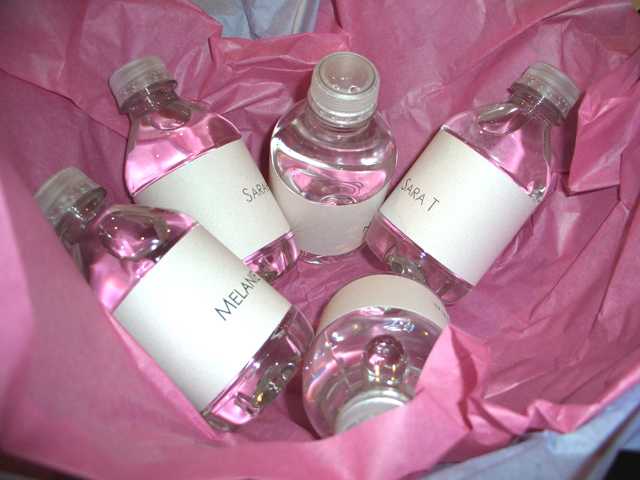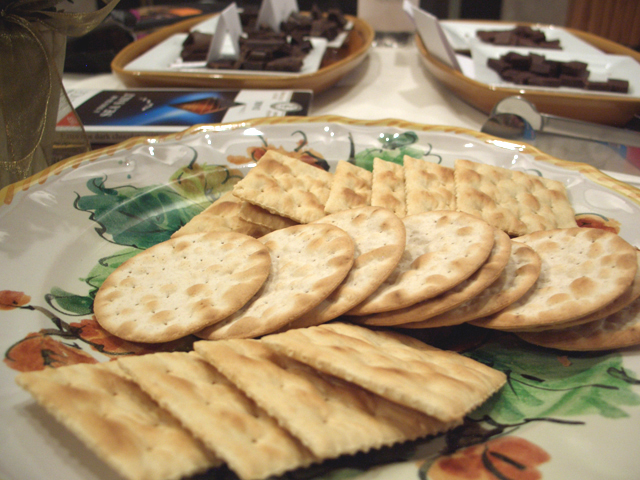 Step 4
Create the Atmosphere
We sat on couches with soft music in the background, and I set up candles and framed quotes about chocolate.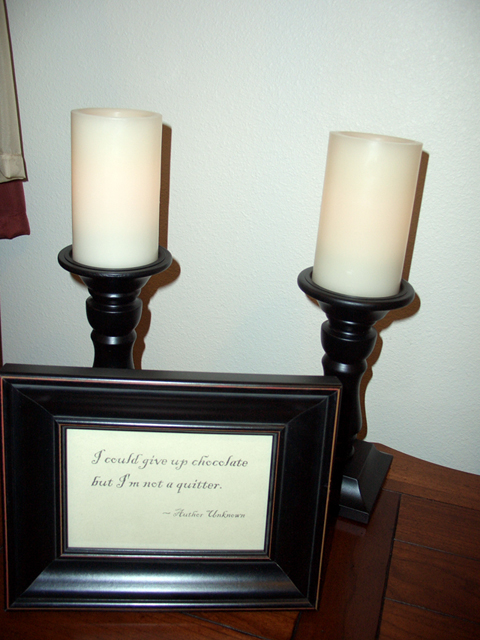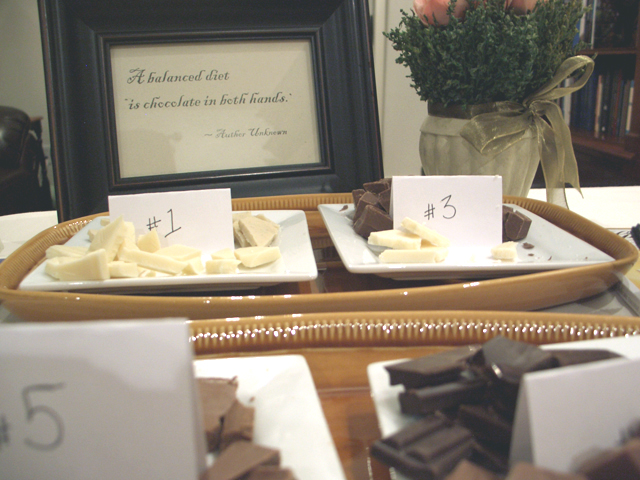 Step 5
Taste!
I read up about how to properly taste chocolate in a formal setting. Turns out you don't just bite, chew, and swallow! I got some good information from here and here, among other sites.

I used tongs to hand out bite-size pieces of chocolate. We started with white, worked up to milk, and ended with dark. First you examine the chocolate's appearance, then take in its aroma, then place it on your tongue and let it melt before biting and chewing it.

I handed out scorecards to keep notes about each chocolate we sampled. That way people could keep track and remember which ones they liked and didn't and why.

We learned a lot about chocolate! At the end I revealed which chocolate each sample number was. Not everyone agreed about which ones were best/worst, but there was a pretty good consensus overall.

The #1 favorite was Lindt Excellence A Touch of Sea Salt. We liked how the chocolate was rich and dark but not too dark, with the surprising taste and crunch of salt. It was like an unexpected explosion of flavor.

The other favorite was Lindt Excellence White Coconut (if you like coconut).

We had some clear losers. Walmart carries Hageland Premium Belgian Chocolate, but no one liked it. Any of it. And we tried four varieties: the basic milk and dark plus their specialty varieties of 64% and 71% dark. (I stand corrected: JOHN liked the 64% variety. He was the only one, and he wasn't even invited to the party.)
Step 6
Say Thanks
I left going home gifts by the door, and of what? More chocolate! This time chocolate truffles that could be eaten later or shared with family.
We had fun, and I'll definitely want to do this again sometime.