On our first full day in England we traveled to Westminster tube stop to see the sights of central historic London. Our hotel was on the south side of the Thames, on the east side of London, so we always started the day by catching a bus to the nearest tube stop (Canada Water Station) and then taking underground trains from there. We had an Oyster card, which is a prepaid travel card that we just swiped as we got on the bus and tube.
Carissa and Wes loved the train and bus. This is us waiting for the underground train to come on Day 4. (Isn't Carissa so cute, sitting on that big chair with her legs straight out?)

Carissa became a resident expert on buses and started pointing out buses everywhere we went–and in London, there are a lot of buses!
We had lovely weather for our first day in London, and there were a lot of people out.
The London Eye, which was built about 10 years ago and skeptics thought would ruin the skyline and lose oodles of money.

Big Ben and Parliament.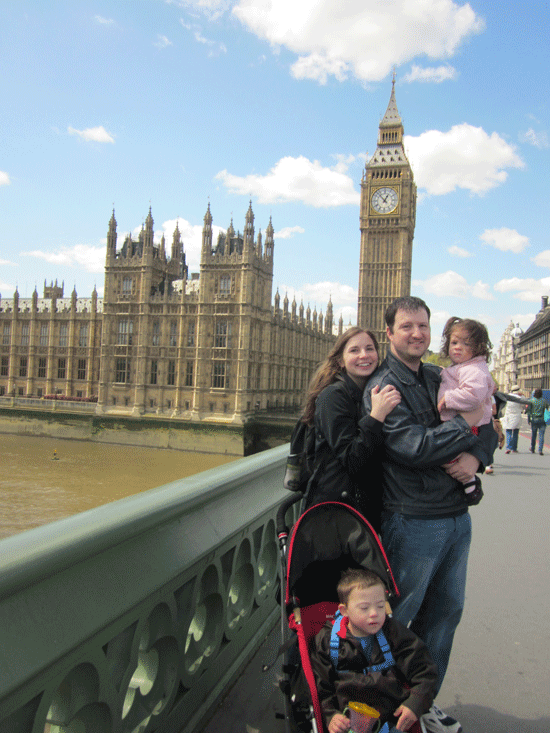 Westminster Abbey.

The London streets and famous phone booths.

St. James Park, where we paused to let the kids run around and chase the pigeons.

We spent an hour or so at the Churchill War Rooms Museum, which is an underground bunker used by Churchill and military/political officials during WWII.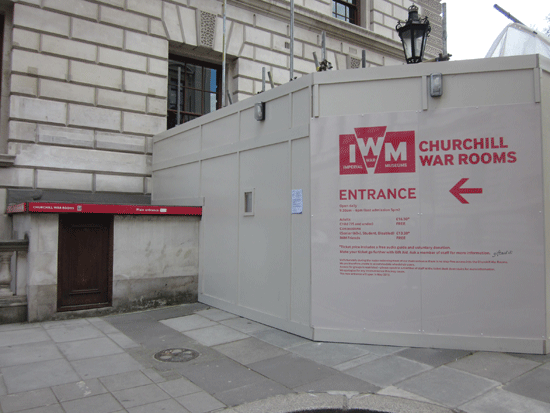 We passed some guards and horse guards.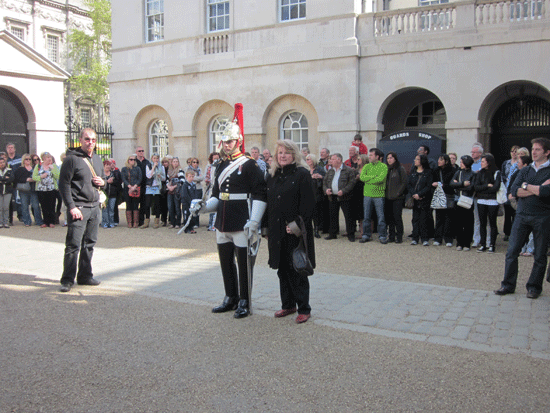 No. 10 Downing Street, where the Prime Minister lives.

We walked past Trafalgar Square on our way to Covent Garden for lunch. That's the National Portrait Gallery on the left behind the monument, and my personal favorite place in London to the right: the church St. Martin-in-the-Fields.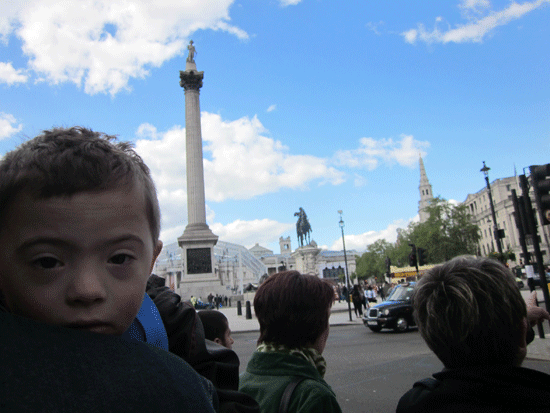 We ate lunch at Maxwell's, an American-style restaurant. Wes got a chocolate milk shake.

Really, we might as well call this trip "The Vacation Wherein Wes Ate Ice Cream Every Day."

But what are vacations for, if not to enjoy yourself?