Still going backwards, approximately from the middle of May back to its beginning.
This is Carissa. True Carissa.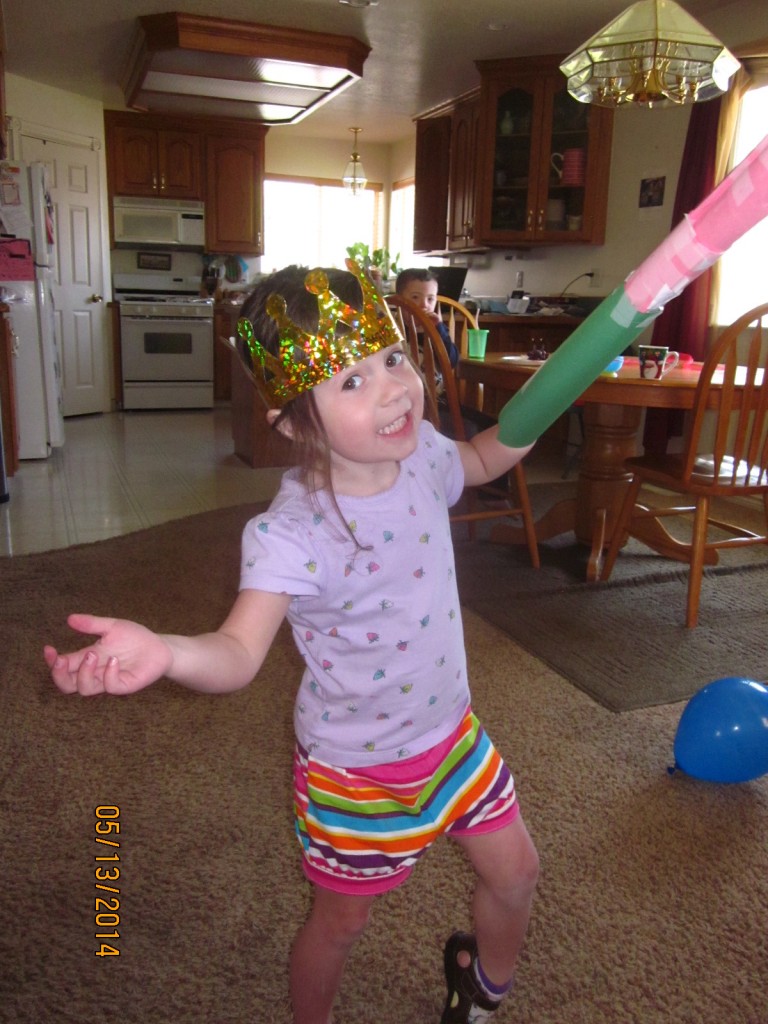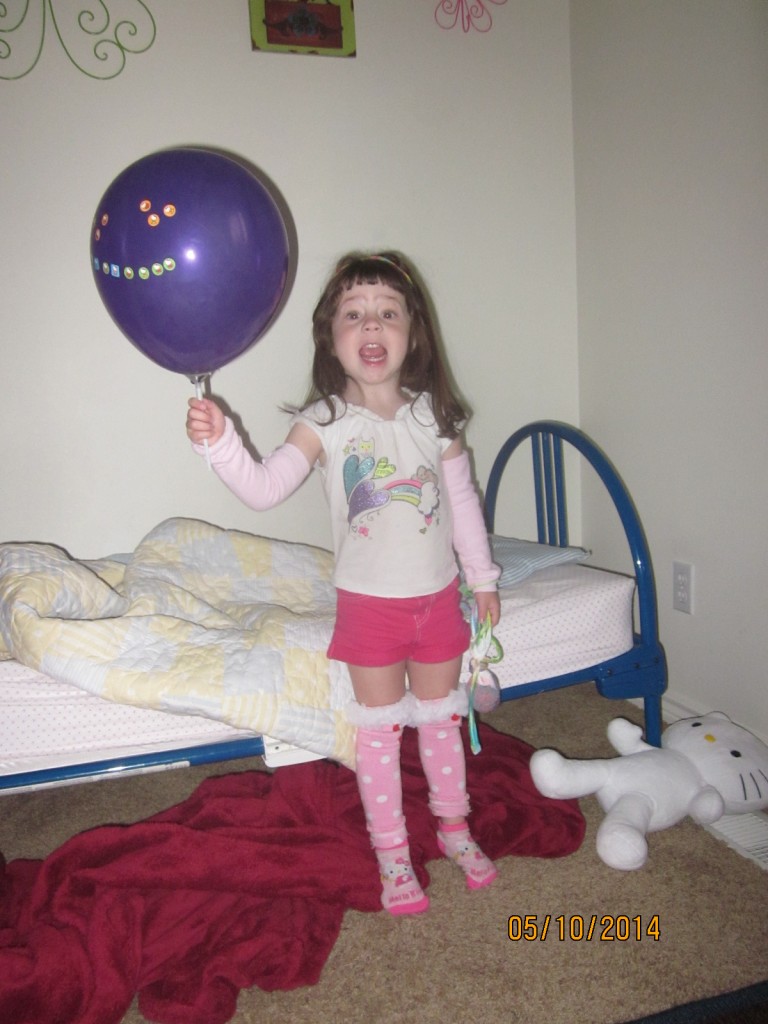 Homemade beach time.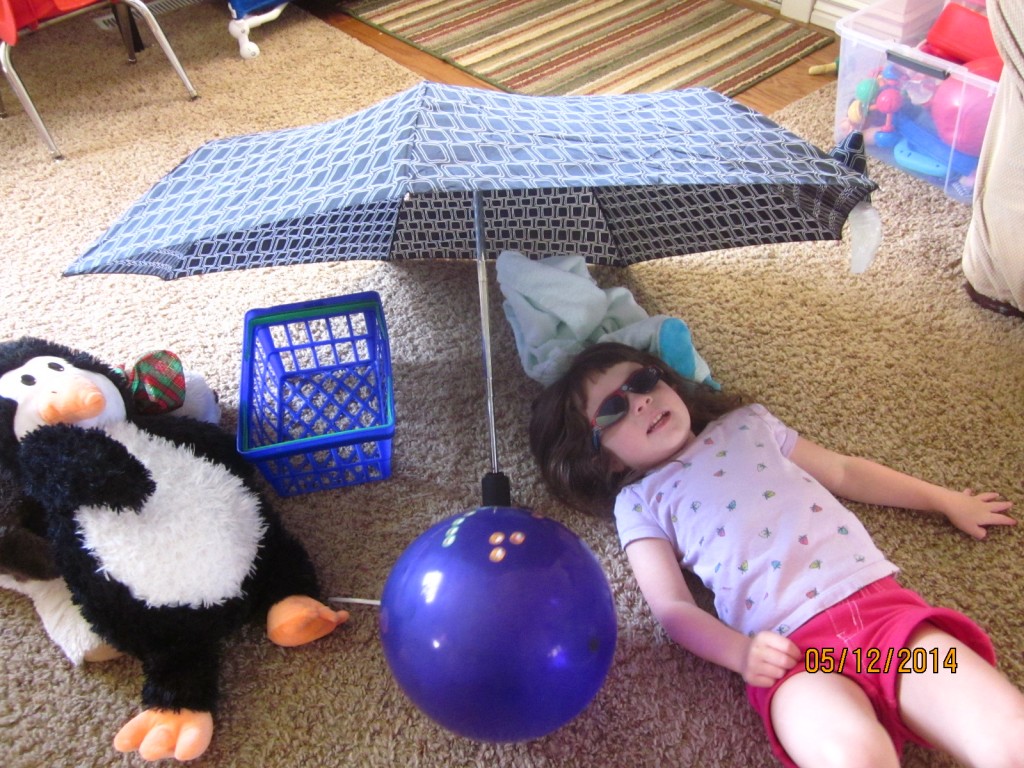 Sometimes if I'm feeling down all I need to do is watch my kids fold laundry to remember that in spite of all my many failings, I have taught my children how to do one useful thing.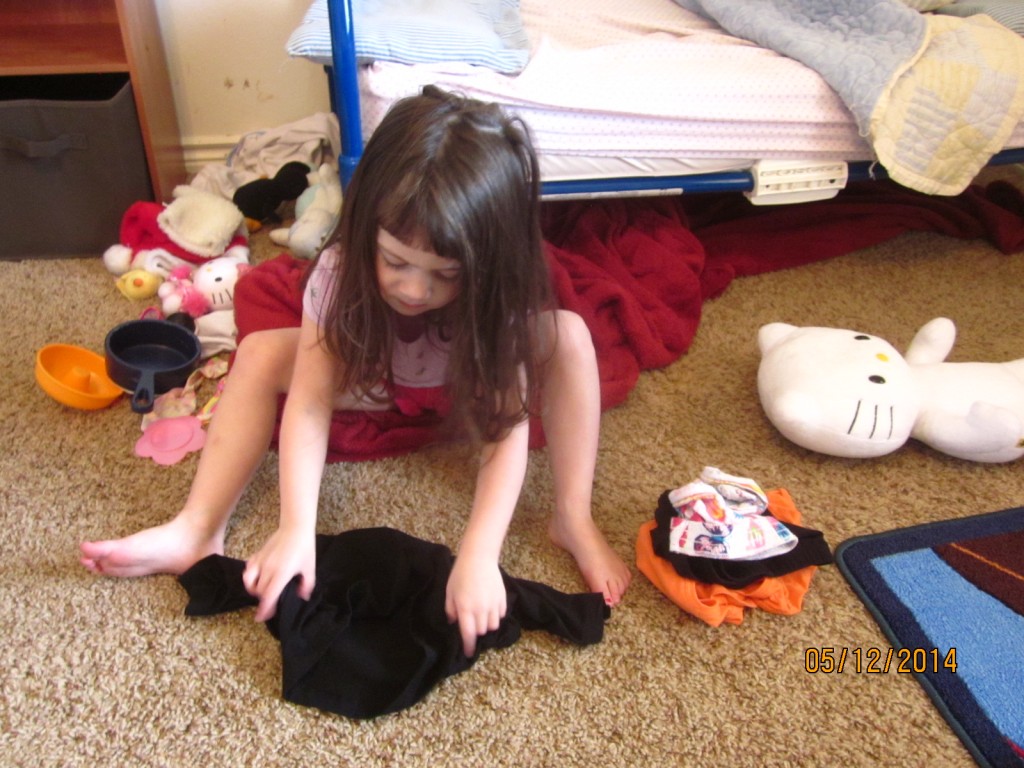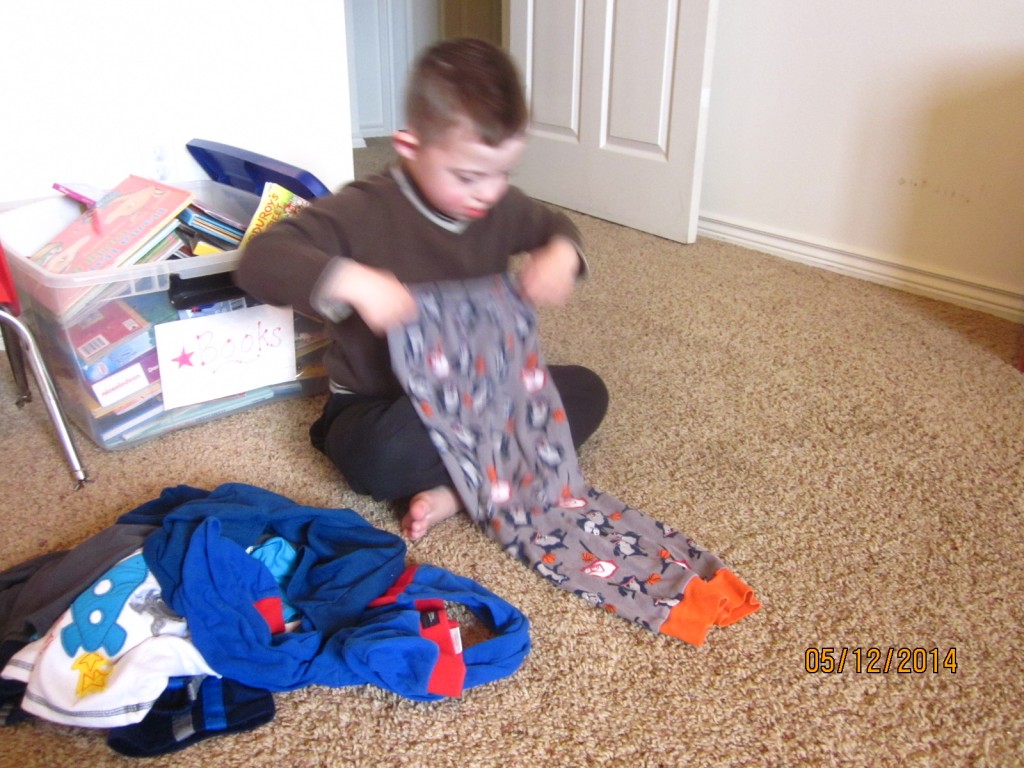 If I remember right, the night this picture was taken Elizabeth came down sick. Happy to have a happy memory of the day before she turned ill. This picture was taken not too long after I found her in the corner unscrewing the lid of my mascara and clearly knowing she wasn't supposed to be doing that. That is true Elizabeth, mischievous to a tee.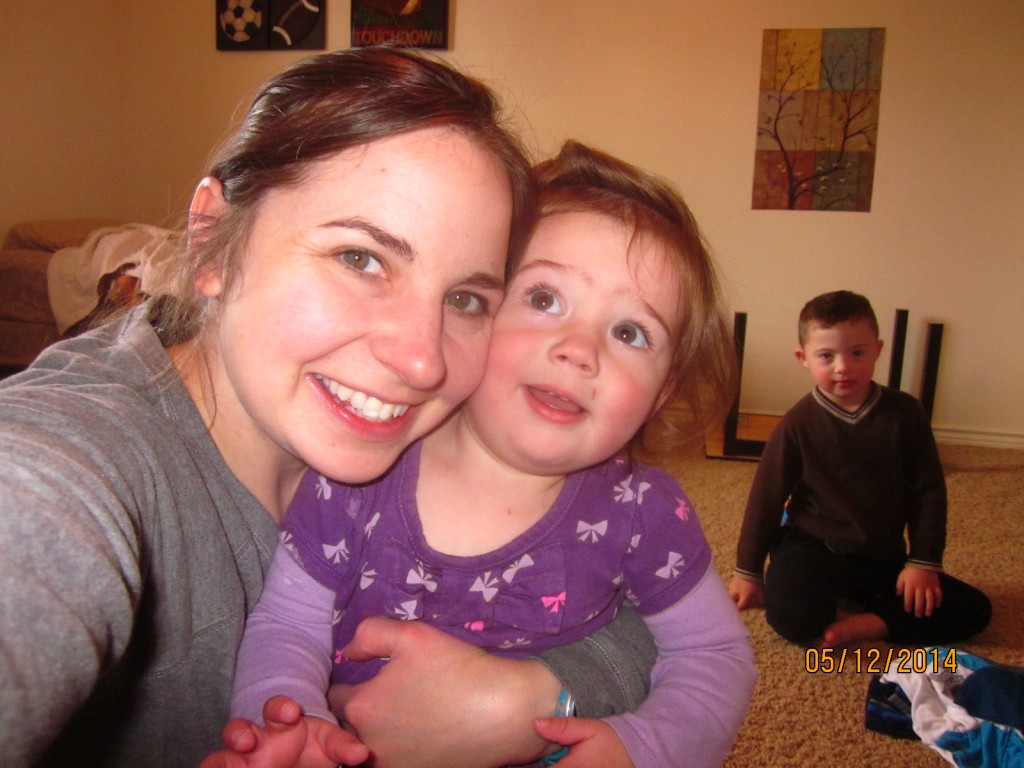 For Mother's Day I took Carissa to Sunroc to buy my annual gift-to-myself-but-really-from-John that is my Mother's Day flowers. Carissa was the ideal shopping partner at a flower store, and she selected a couple small pots of petunias to bring home in addition to my big pots.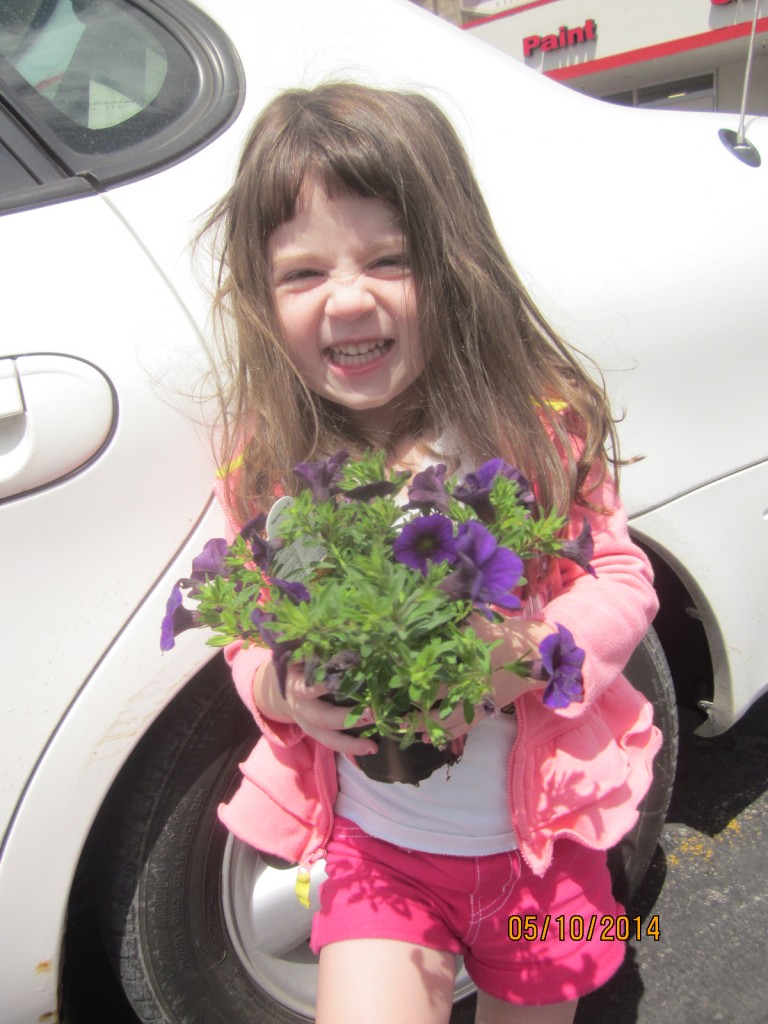 We also celebrated with lunch at Tucanos. I got a pink carnation. Elizabeth really liked the Brazilian lemonade.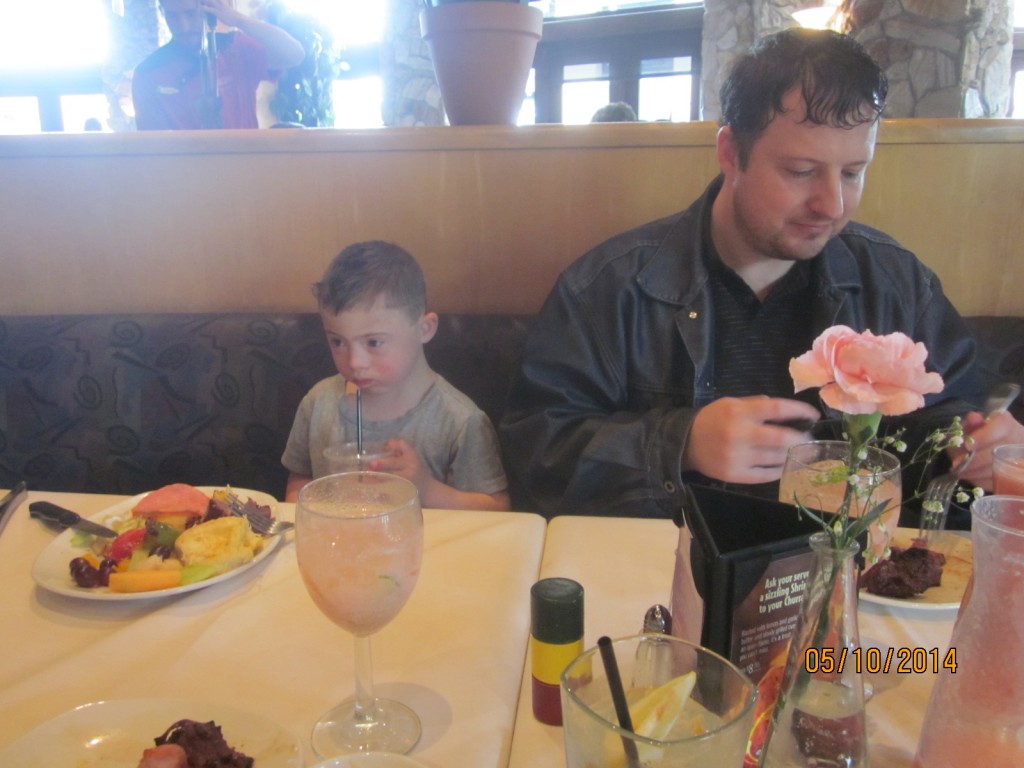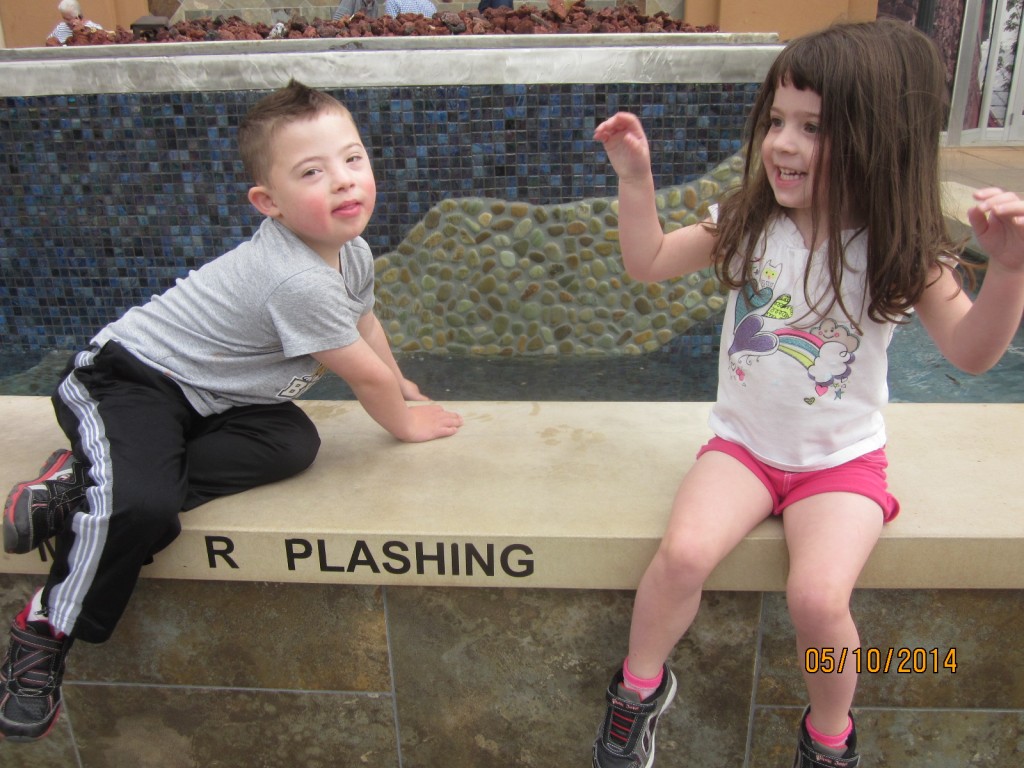 I took Wes and Carissa (and Elizabeth) to the haircut place that I always take them to, 30 minutes drive but so worth it for the fact that they specialize in kids' haircuts and I don't have to do it myself. John and I used to cut Wesley's hair at home but it was so awful, with one of us holding him down and the other cutting as fast as possible. This place has been helpful. BUT the last two times I've taken him here Wes had total meltdowns. This particular time was his Worst. Ever. EVER. These pictures are the calm after the storm. Wes is super sensitive to noises and the sound of clippers is terrifying to him. I only just realized how bad it is so I think from now on it will have to be scissors only.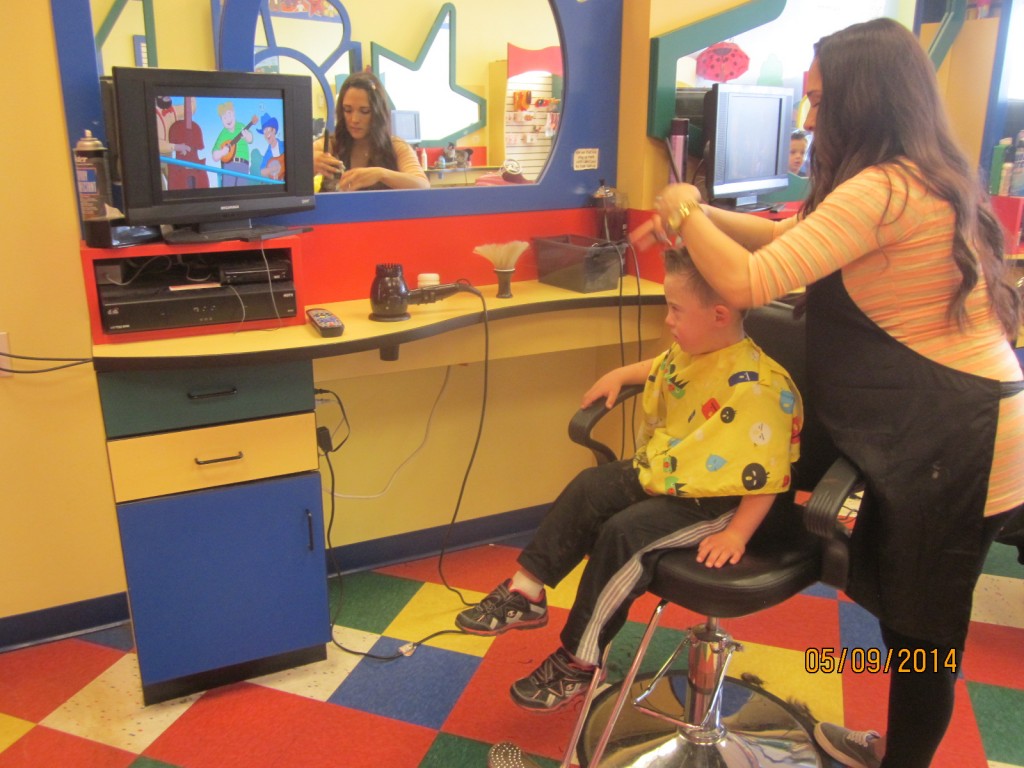 Carissa just had her bangs cut. I can't really take her without letting her get something cut, even if she doesn't need it, because she likes it so much. Total opposite of Wes.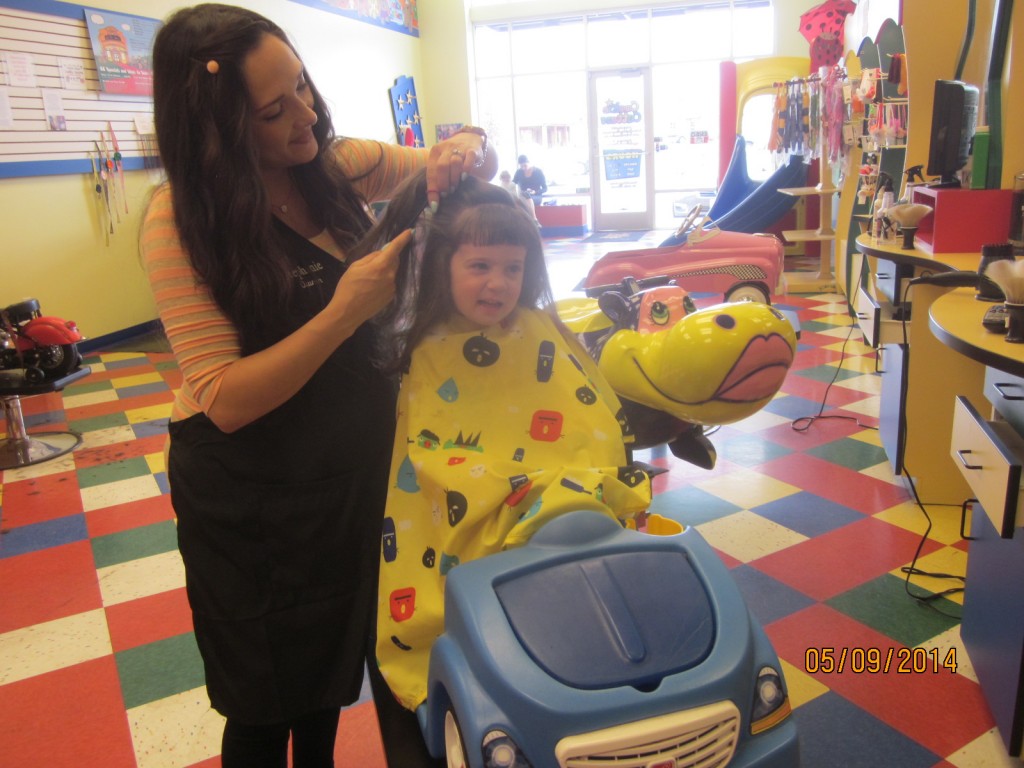 After the haircut I took the kids next door for a much-needed break and lunch. Wes wanted to sit at the table by the window, and he sat there all by himself on the tall stool while I sat at a lower table with the other kids. Mmmmm, Cheetos.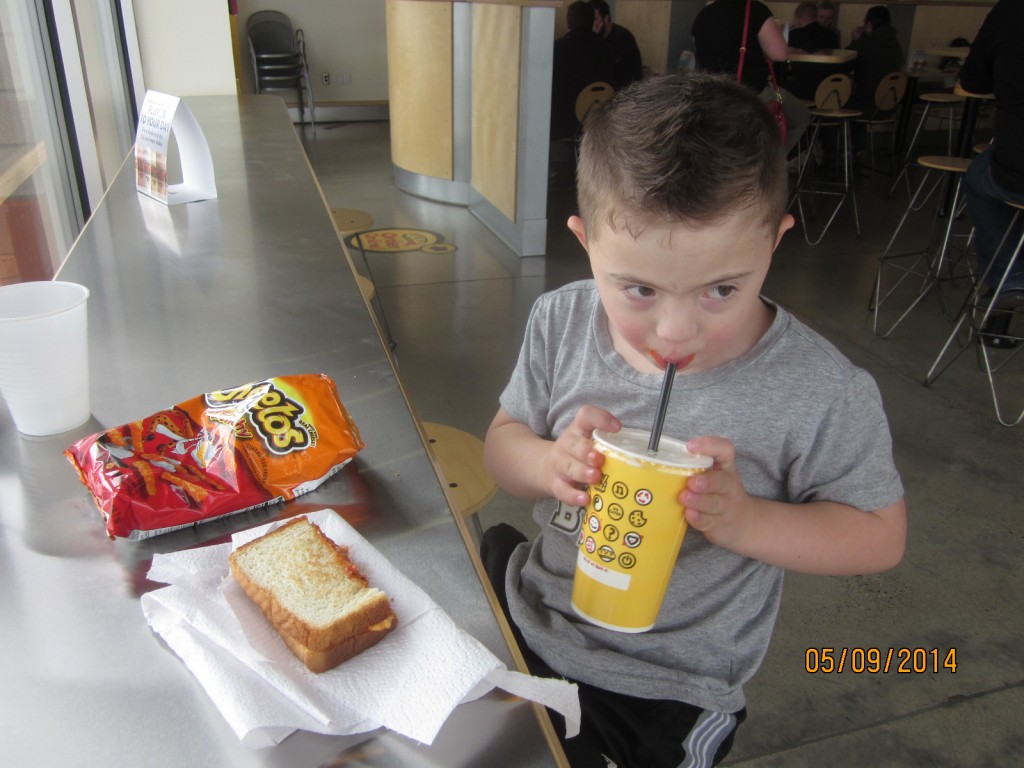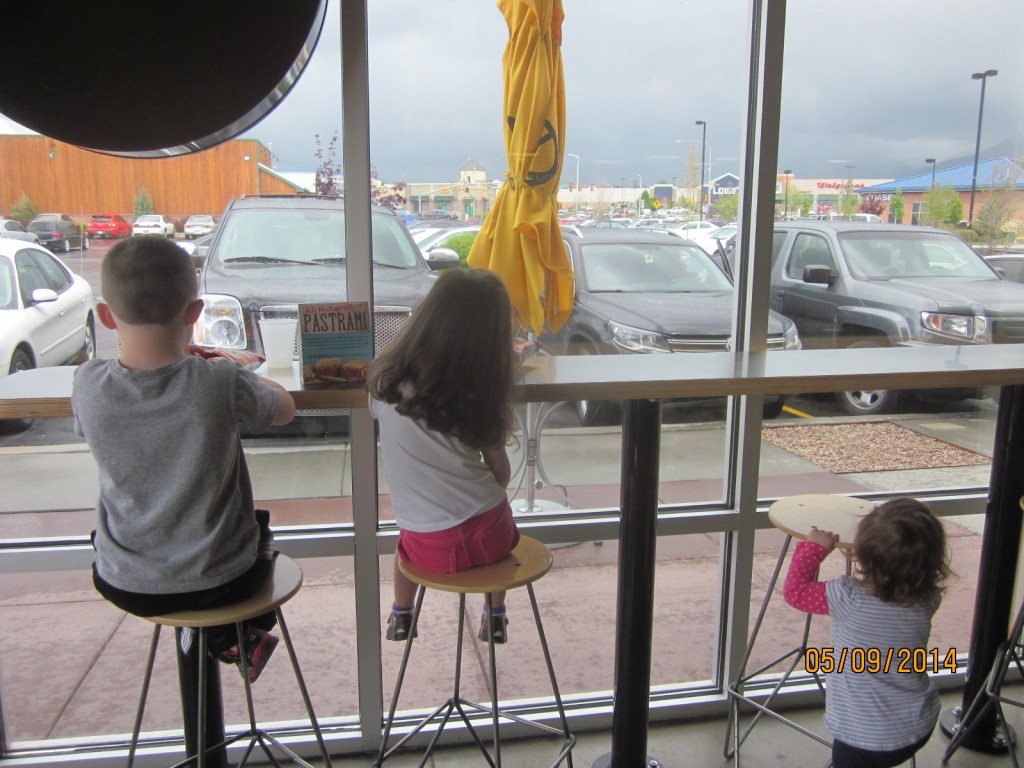 Carissa's preferred outfit for enjoying cake.

Fried PB&J. Saw it on the Food Network and YES, that is a bath of butter, and YES, it was sooo good and sooo bad at the same time.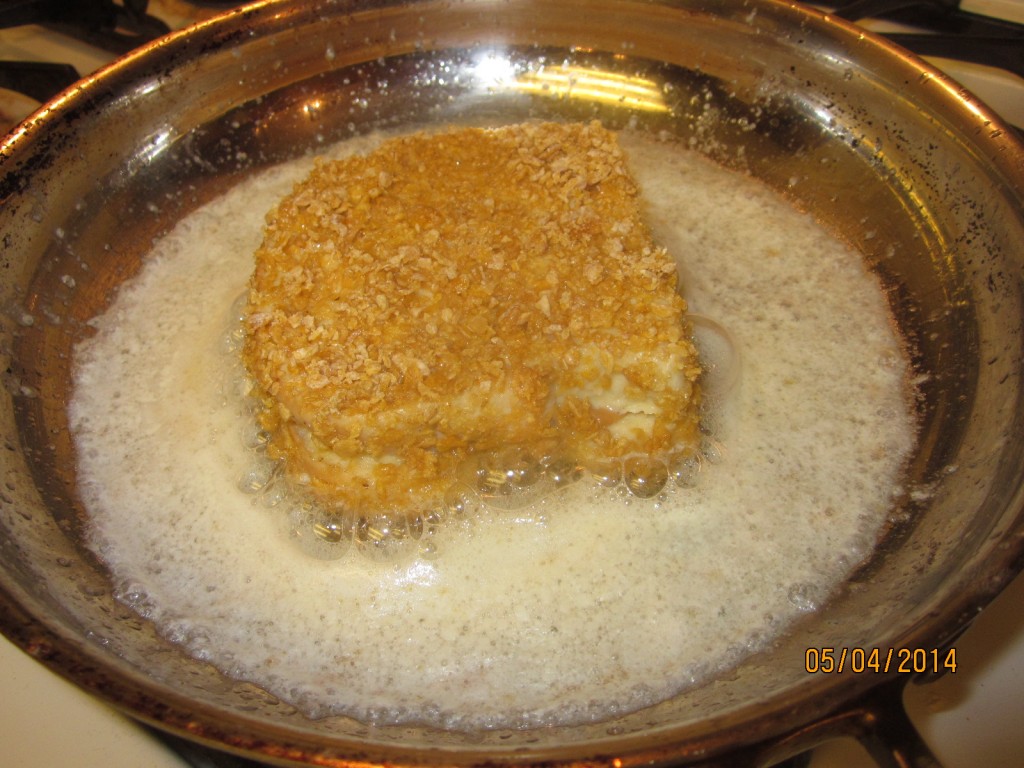 Carissa painted a picture of her preschool teacher to give her at the end of the year. I thought the brown hair was really good! She's painting herself next to her teacher.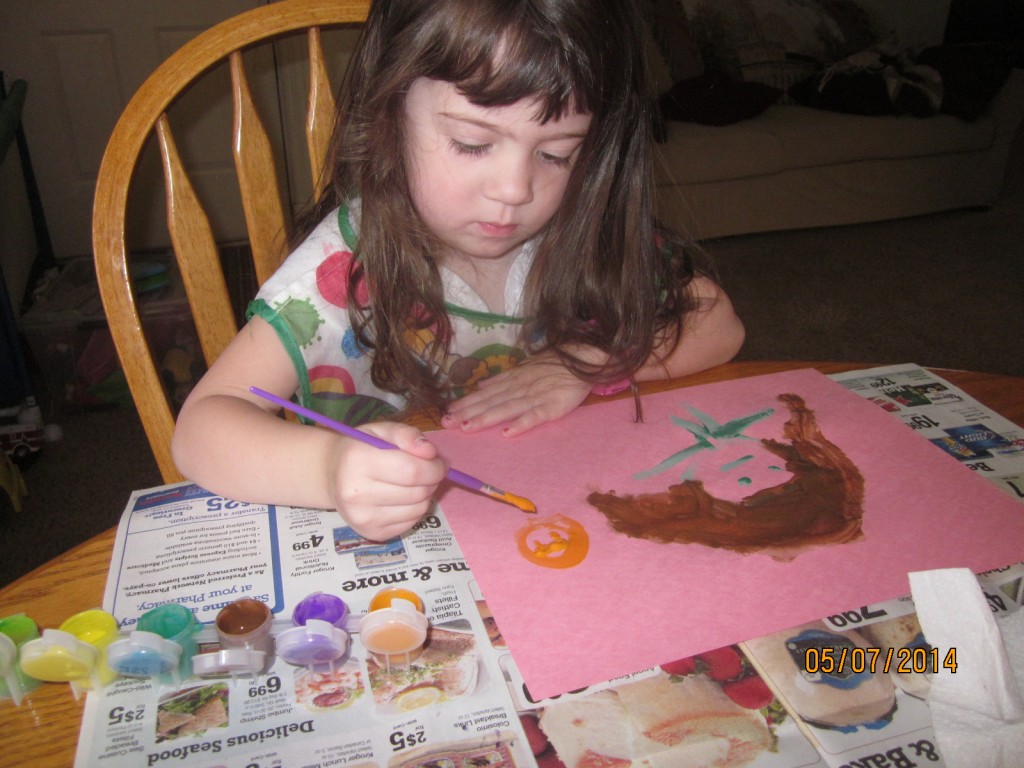 Dinner party. Only the finest guests.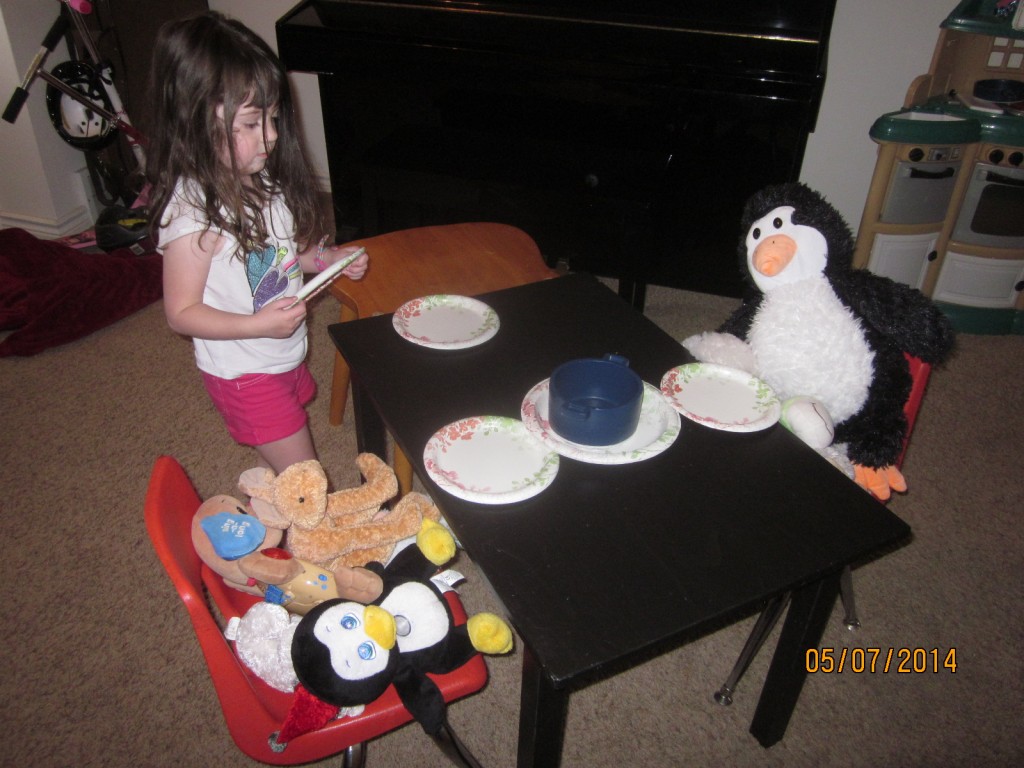 In May Wes's transitional kindergarten class made a visit to the BYU duck pond. I went and took his sisters, too.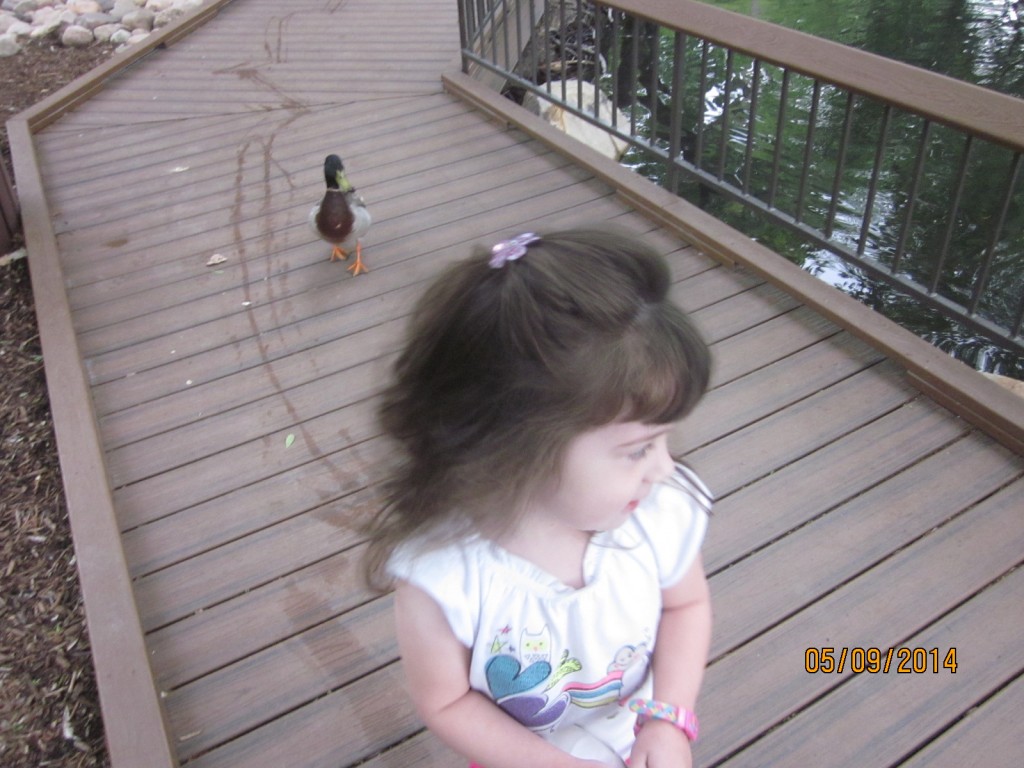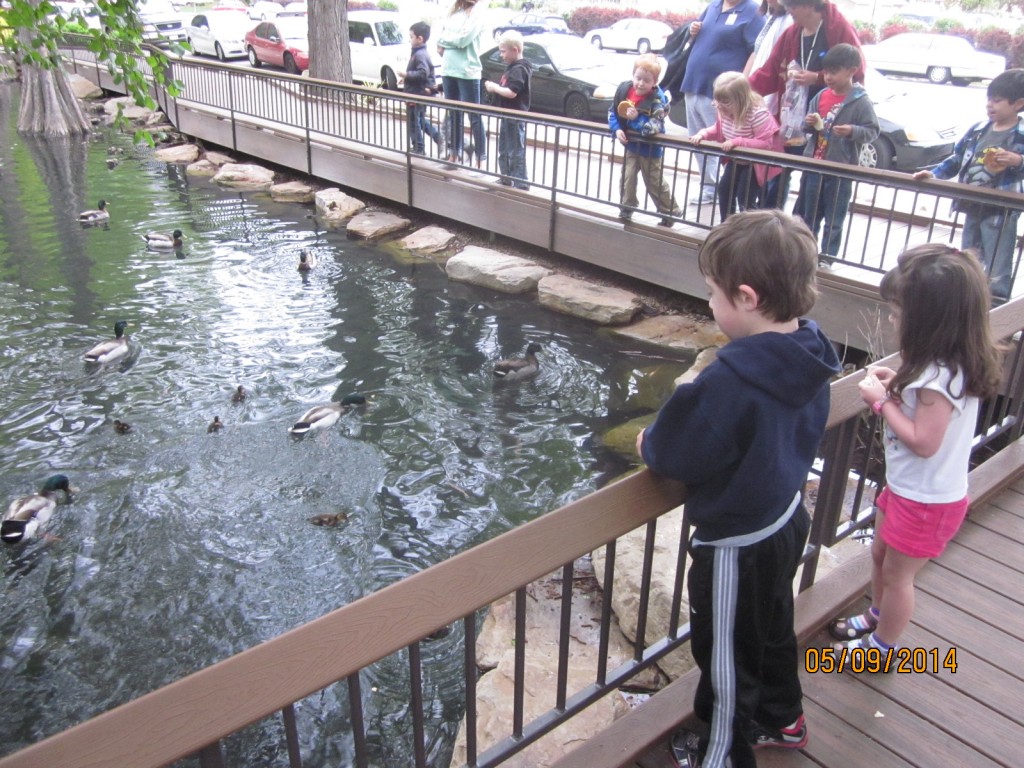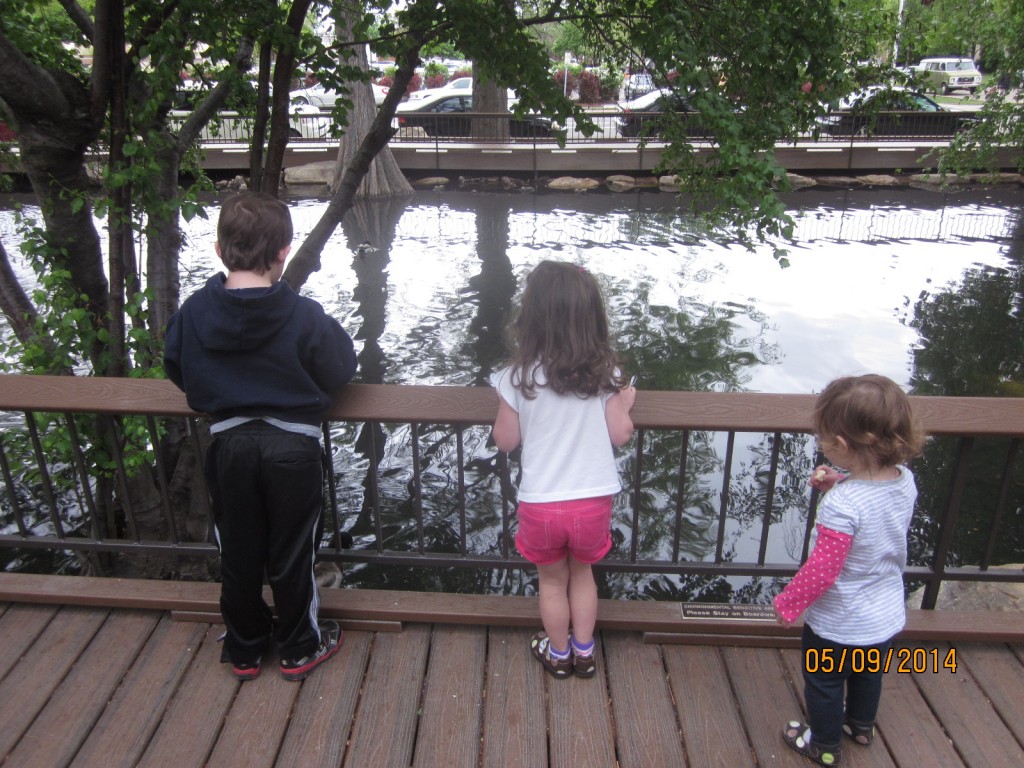 Me and my Carissa.

On May 1st I took the kids to the Salt Lake City Zoo. Naturally it was the first day of their summer season, which means the prices were higher. Oh, well. It was a good day to visit.
I started by trying to get my kids to give me a nice pose and smile at the entrance. So much for that.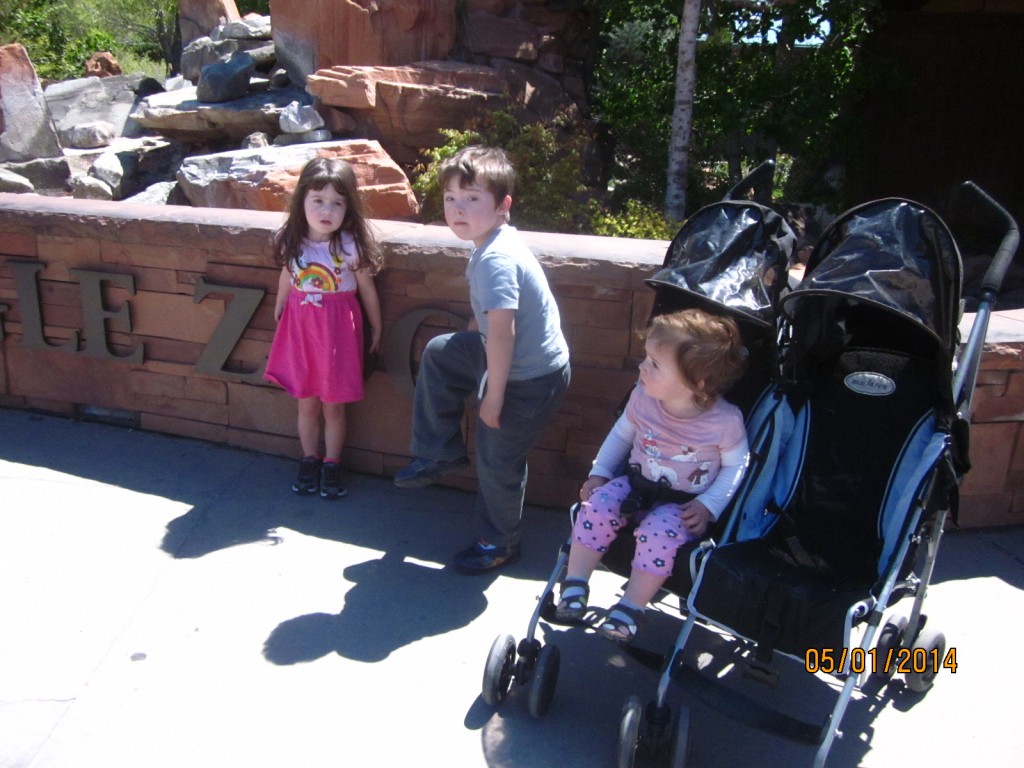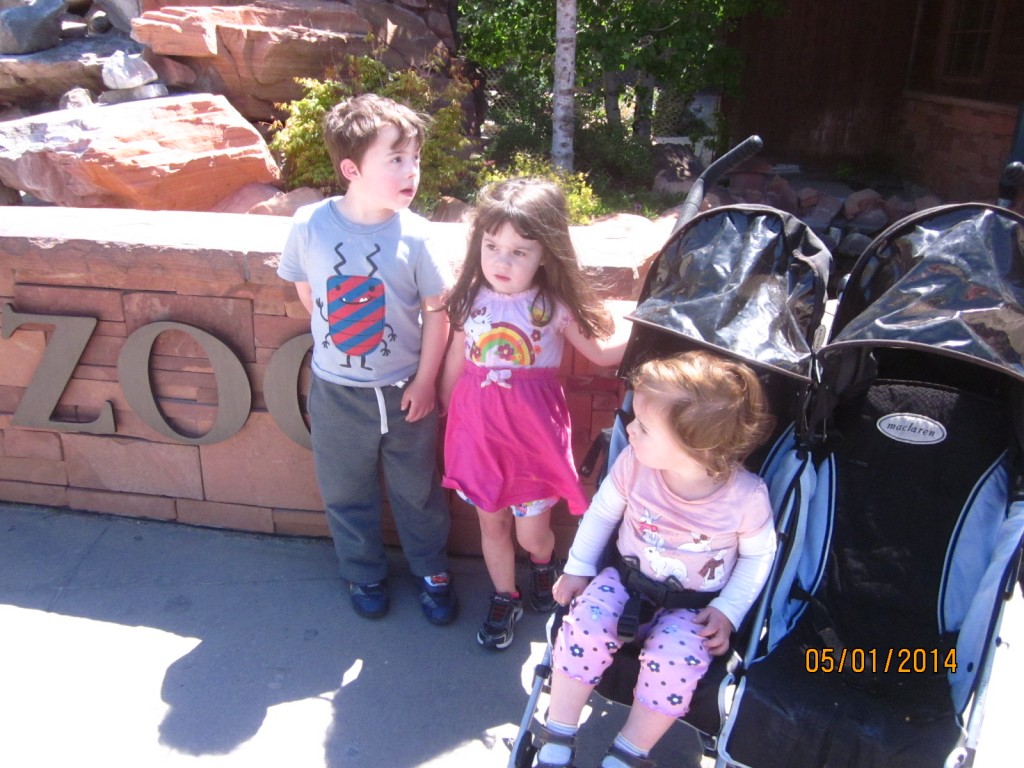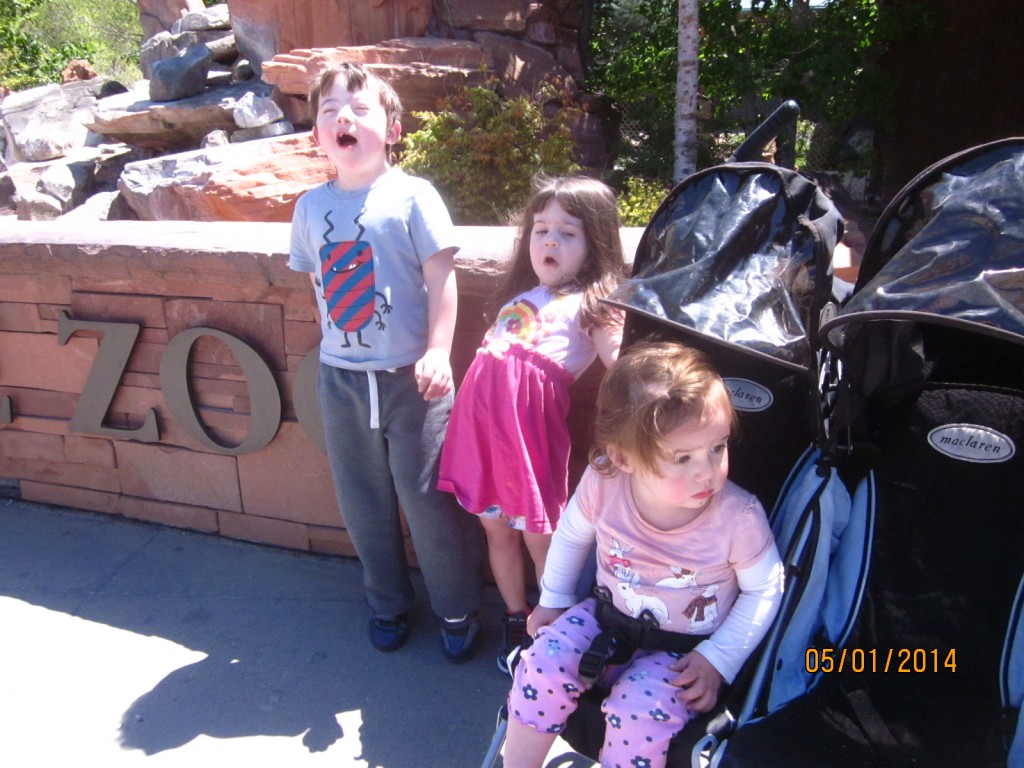 Our favorite spot was the elephants. The caretakers were out feeding the mama and baby elephant and had the elephants doing tricks for us. They even sprayed water all over us. Twice. Kind of gross if you think about it but the kids thought it was great.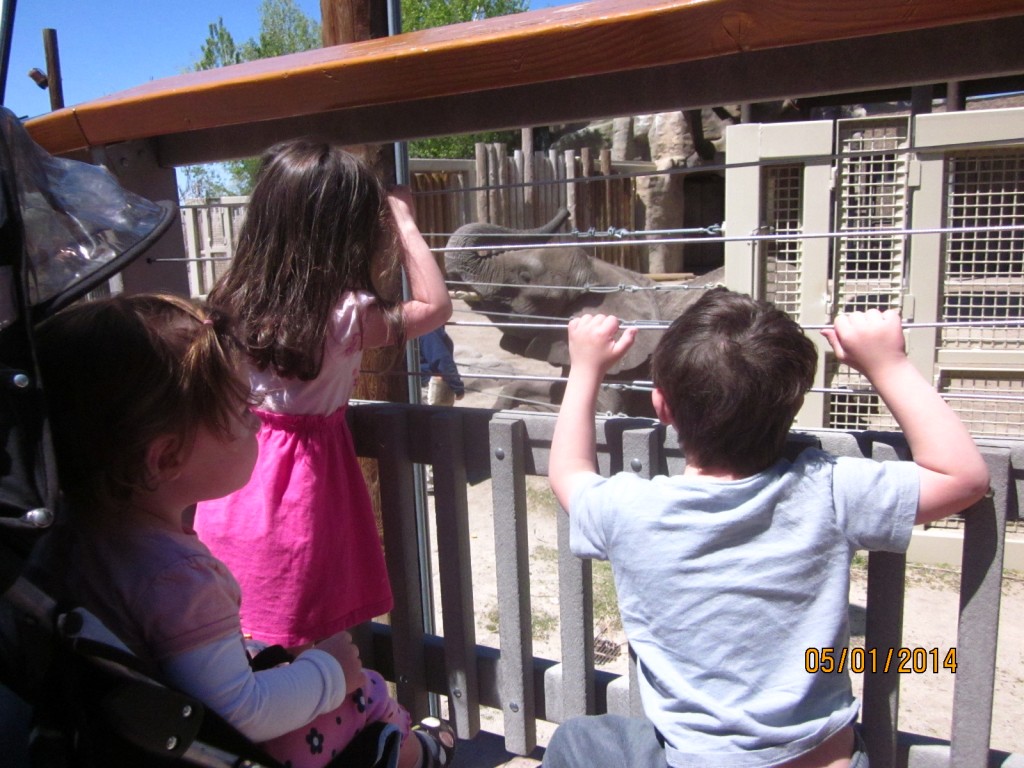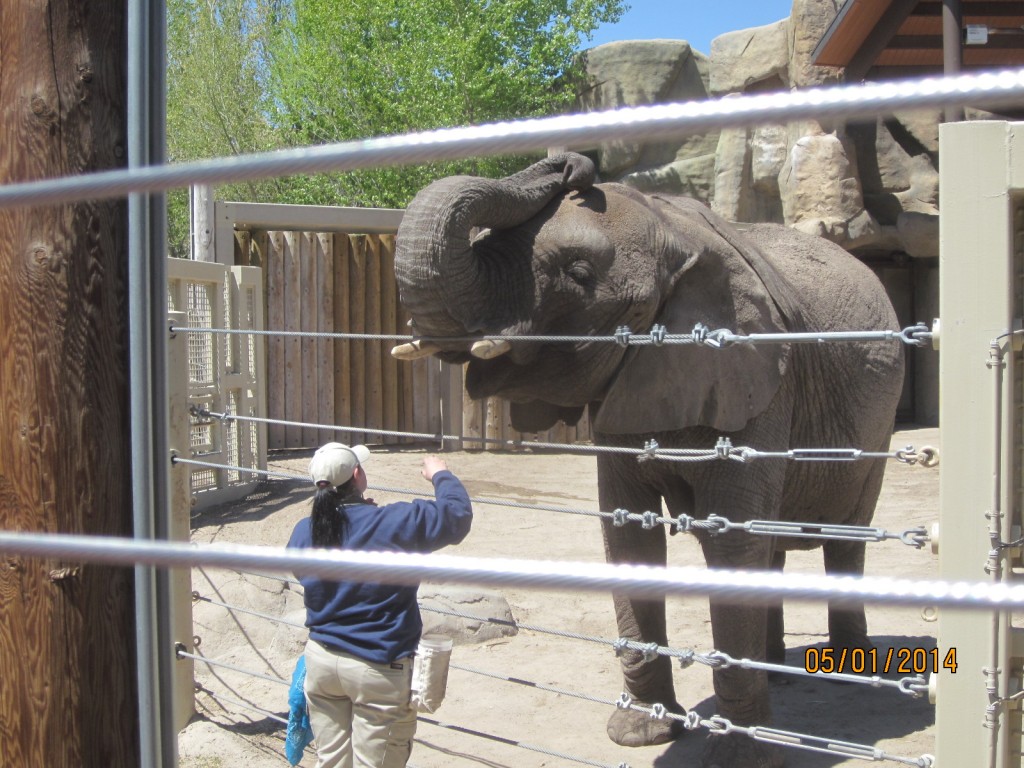 Sea otters. (?) The kids loved watching them swim back and forth and trying to find them in the water.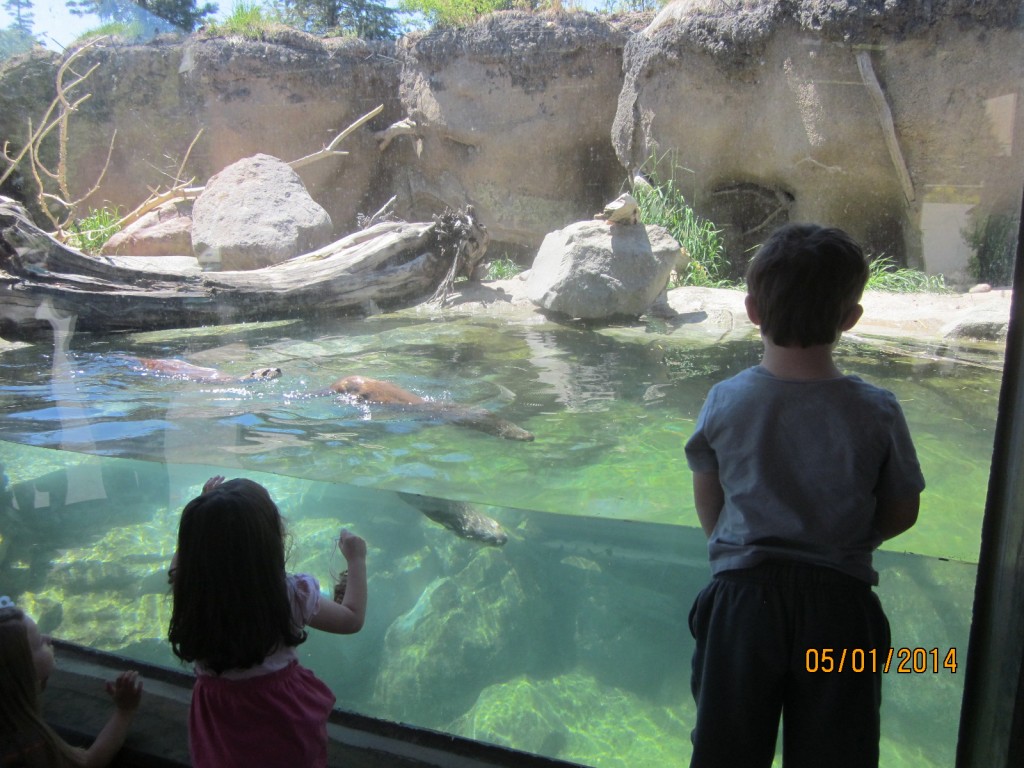 A break at the top of a very steep hill at the top of the zoo.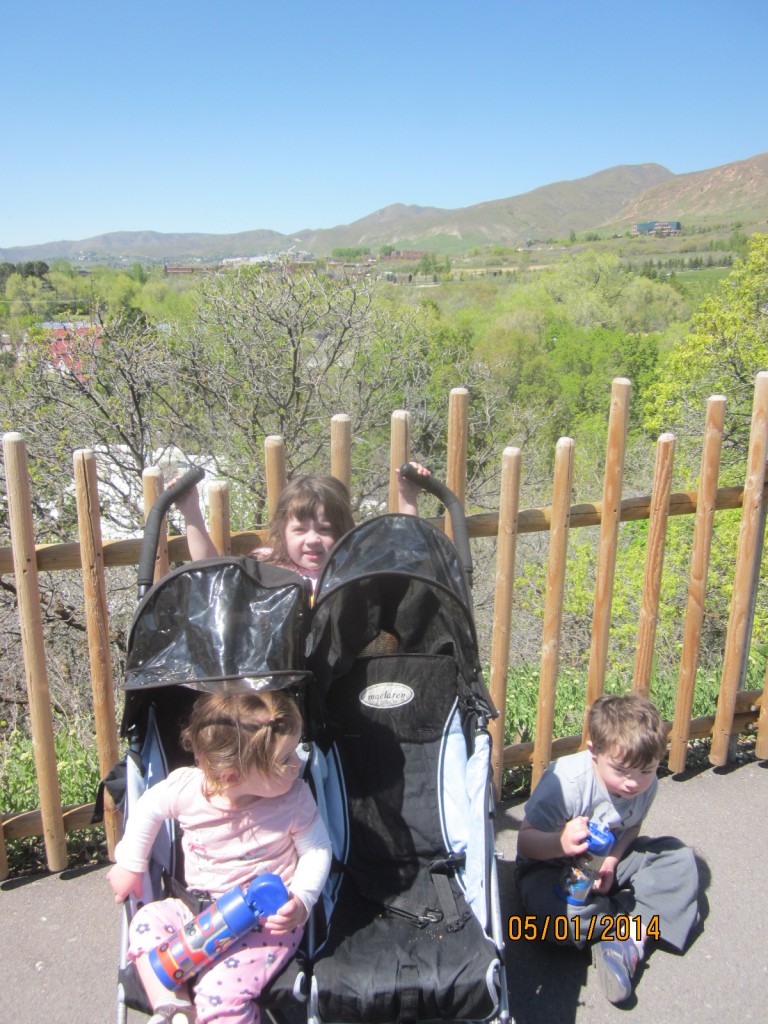 My expert navigator.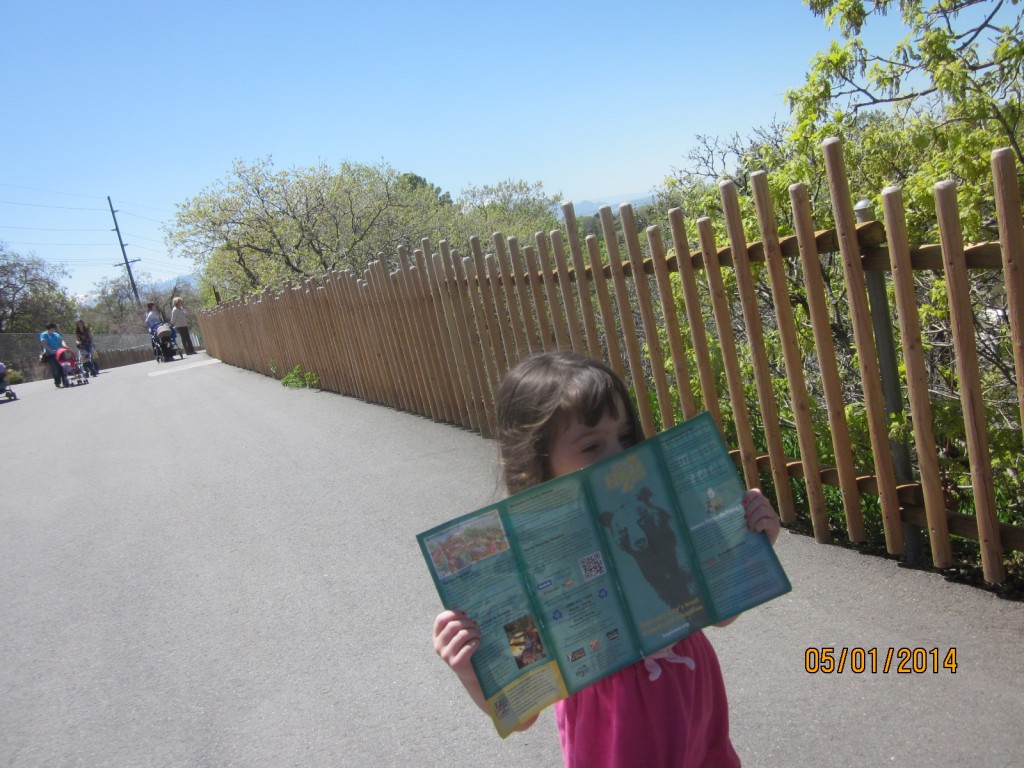 Wes likes to stop at every grate he sees, no matter where it is, even if it's in the middle of a street, to see if there's water in it and if he can toss rocks inside.

Of course we went on the carousal. This was Elizabeth's first time.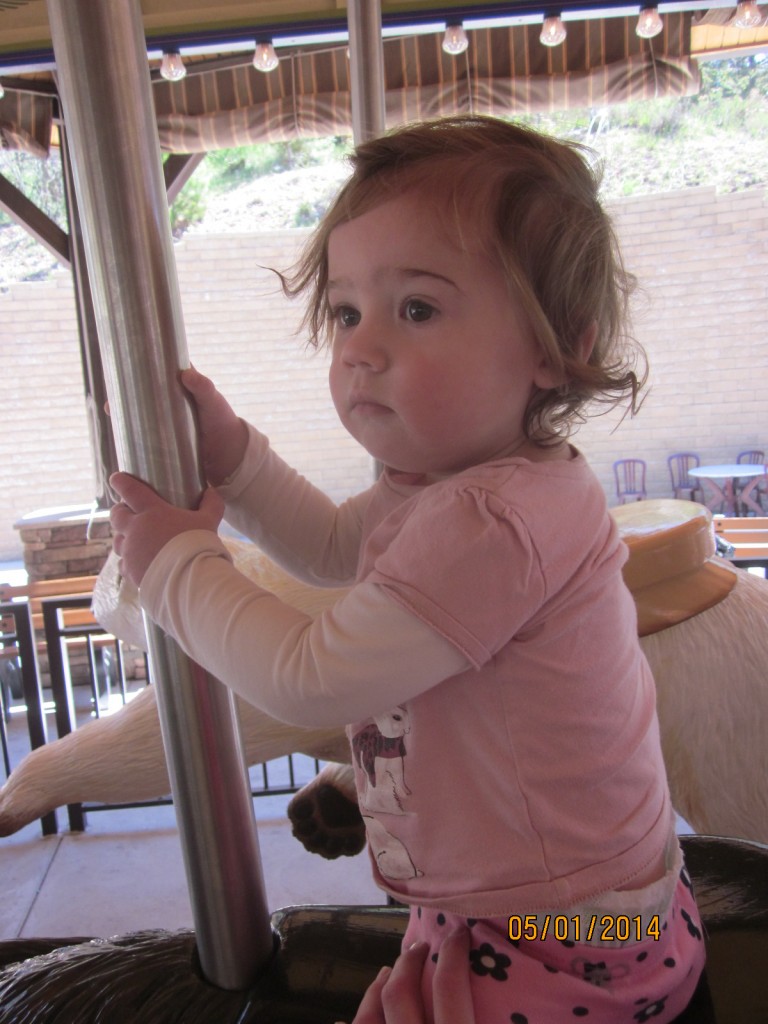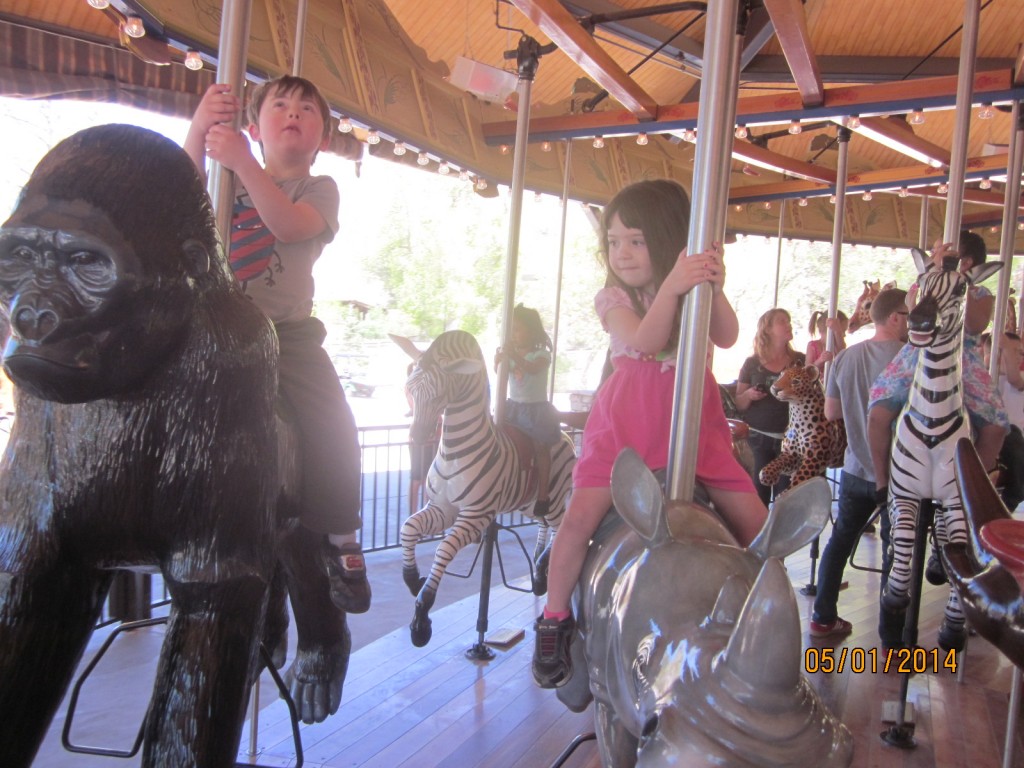 How else to end the day than with ice cream cones?

On our way home I stopped at SLC's Trader Joe's. I love that place, and you can only find it around here in downtown SLC, but it was NOT my favorite visit this time. Elizabeth was in the front seat of the cart and Wes and Carissa were hanging off each side. They were all over the place and not listening or obeying and when one of the kids pulled on the side of the cart the whole thing fell over, groceries and Elizabeth and all.
Elizabeth wasn't even strapped in because the strap was broken in the cart. I knew this but just wanted to hurry through the store anyway because obviously the kids were tired and acting like it. She was OK but I was a hot mess of tears.
It turns out that Trader Joe's has some angelic employee whose job it is to make everything better. She came over and immediately helped us get a new cart with a working seat buckle, transfer everything over, and then she showed Wes and Carissa how in the store there's a stuffed seagull hidden, and if they could find it they would get a treat. So she helped them find it and gave them each stickers and a sucker (all-natural, of course). And while I'm standing there in the aisle trying to mop up my own tears she comes over with a beautiful bouquet of flowers that she said I could just take home.
So that was not our finest hour but I still love Trader Joe's.