Last week, while it was still reasonably warm, I took my three kids to our local pumpkin patch. I like that it's so close, and so free. And every year they make it a little better, too.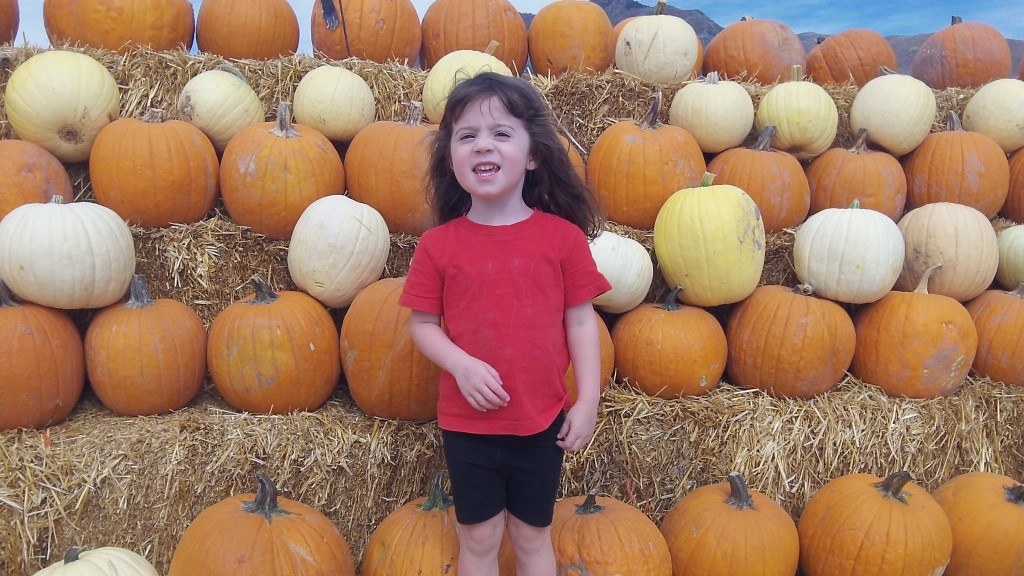 We got to go on a tractor hayride around the pumpkin patch. The kids really liked that.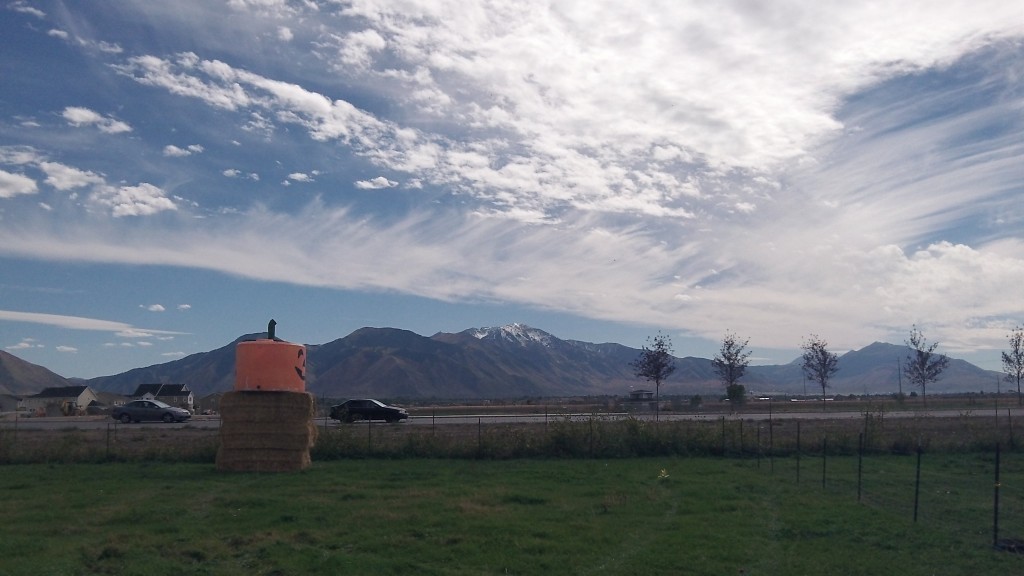 School groups come and go. When the kindergarteners were there, it got a lot busier. But once they left it was nice and peaceful again.
One of the new improvements is two big slides. The kids climb hay bales to the top, then slide down the pipe to land in a cushion of corn kernels. Wes jumped right in and had so much fun. Carissa saw him having fun and joined in, but unfortunately I realized too late that the two slides were different; Wes was on the big, tall one (of course) and Carissa should have gone down the smaller, tamer one instead. So she didn't like her first experience on the slide, and I ended up going down with her on the smaller, tamer one from there on out. They both had a good time.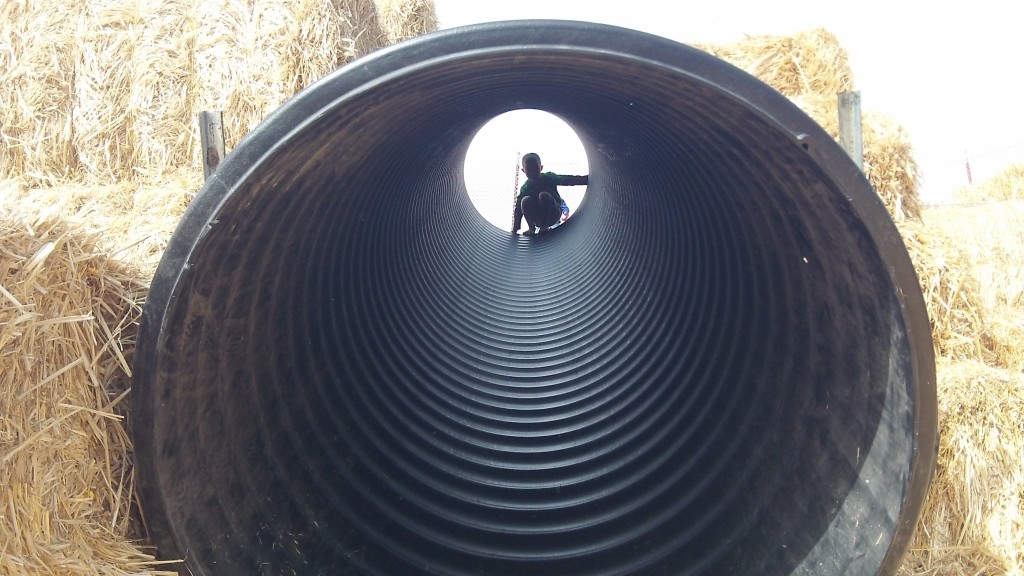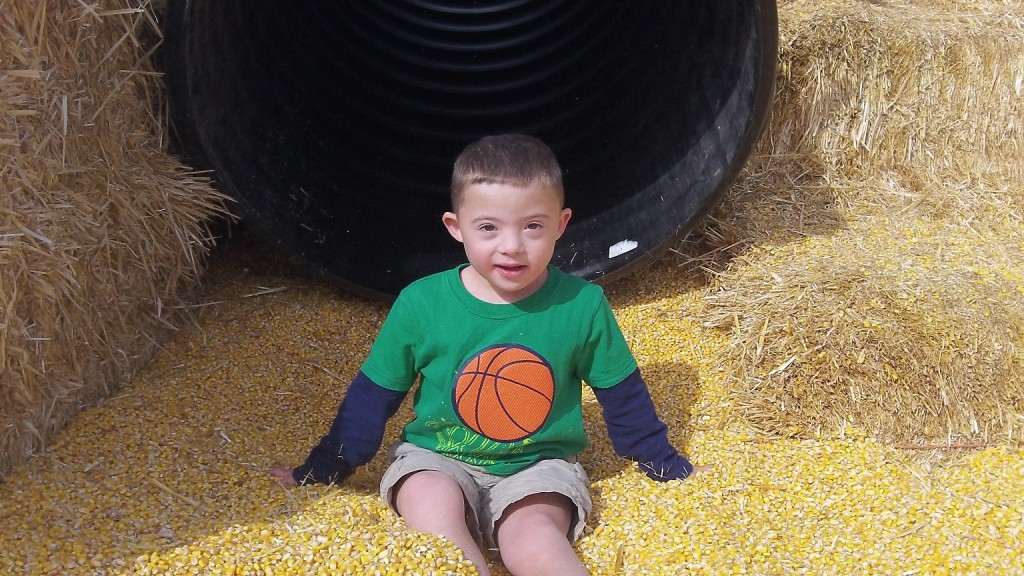 On the other side of the slides is a big pit of corn kernels for the kids to play in. Wes enjoyed jumping off the bales, the higher the better. Carissa preferred to look at the pumpkins nearby. Elizabeth sat in the corn a little, until I got tired of pulling corn kernels out of her mouth.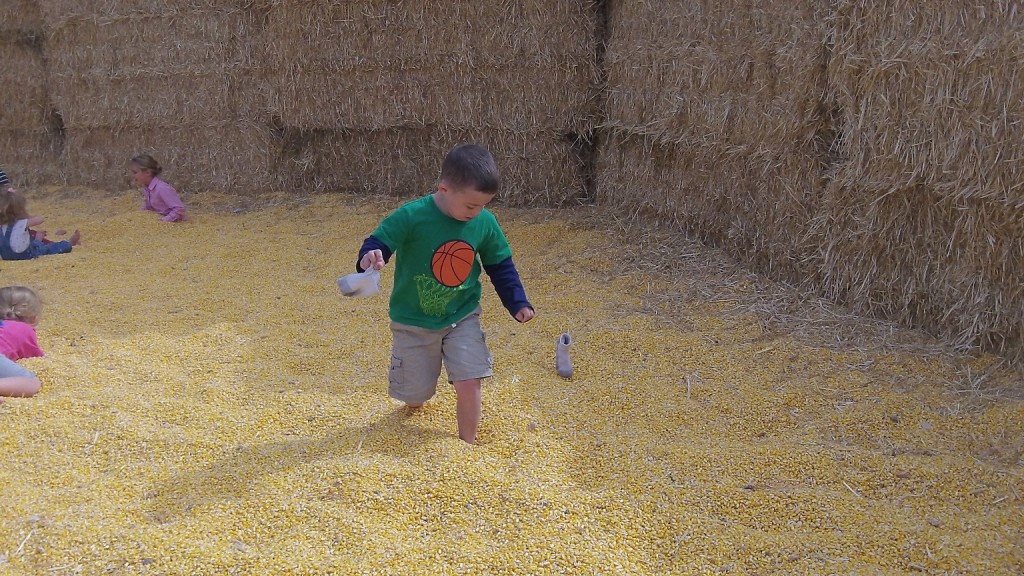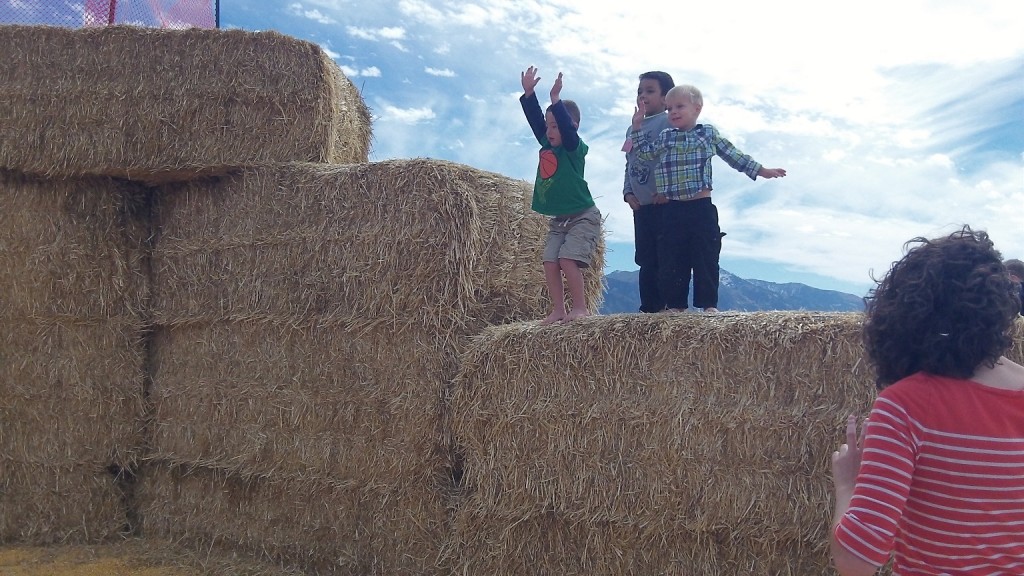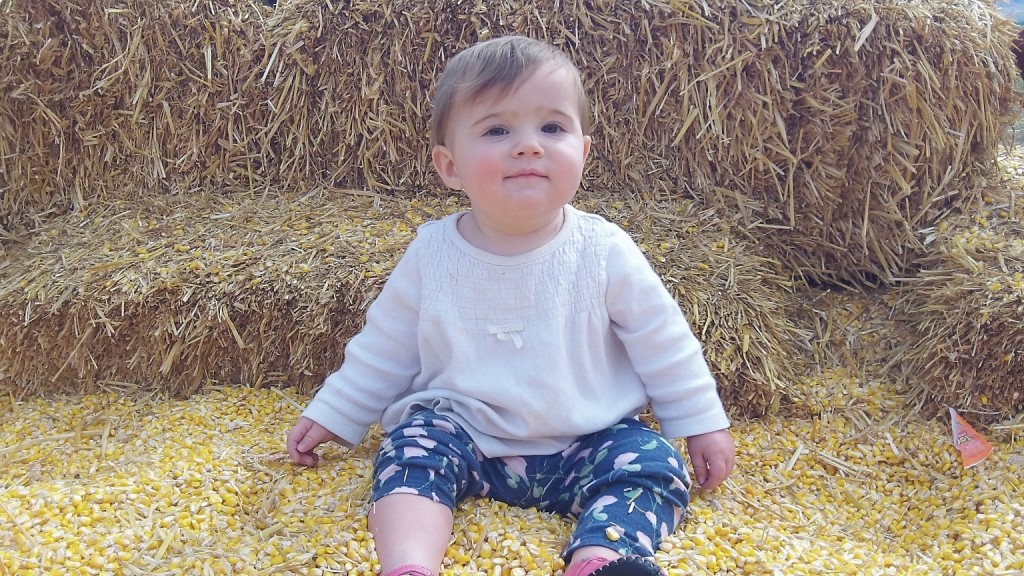 We had a fun time, spending a couple of hours there.