The kids started the day with artwork for Dad. Wes drew this picture of Daddy. It's the best I've ever seen him draw a person. On the right are the eyes, nose, smiley face and ears, with a big (half) circle around them for a face, and squiggly lines for a body. Really good!
The Primary at church gave out ties to decorate for Father's Day. So the kids used ink to stamp their hands on paper, which I glued to the tie. The five hearts at the top represent our family of five. John was a good sport to wear it in public today at church.
John gave the kids some tickles.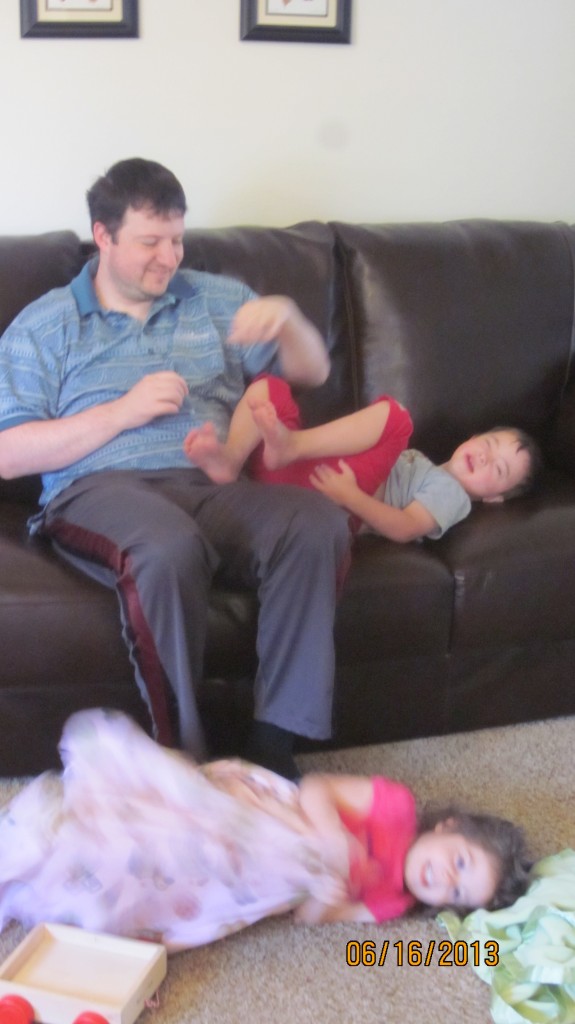 The kids got really excited to watch Dad open presents. They suspected it meant a birthday and a party and cake with candles…but they were OK with it just being Father's Day and being able to say, "Happy Father's Day!" (although Wes keeps saying "Happy Mother's Day!")