In November, right before Elizabeth was born, Wes got to spend an hour with the BYU baseball team. He loved it, of course.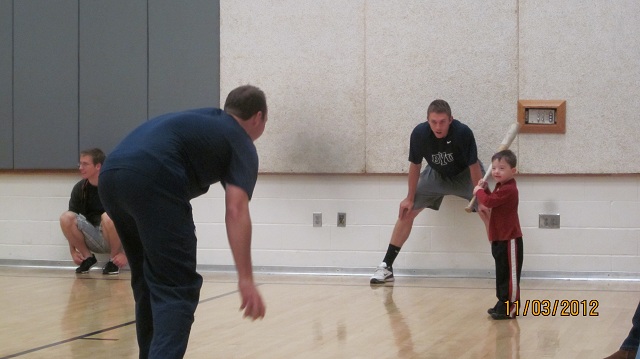 After Elizabeth was born, Carissa was eager to include her new baby sister in all her activities, like reading.

My mom and dad came to visit, and the kids had lots of quality time with Grandpa.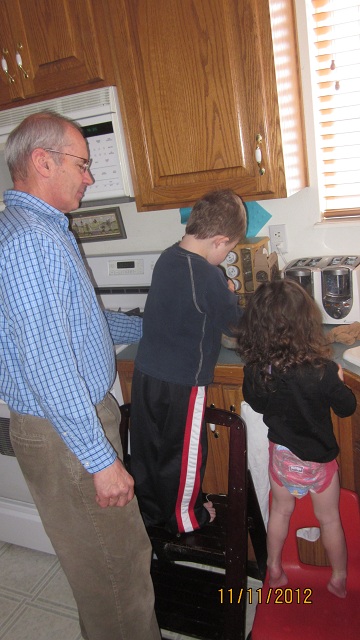 I tried to get a group shot of all three of my kids together. Tricky!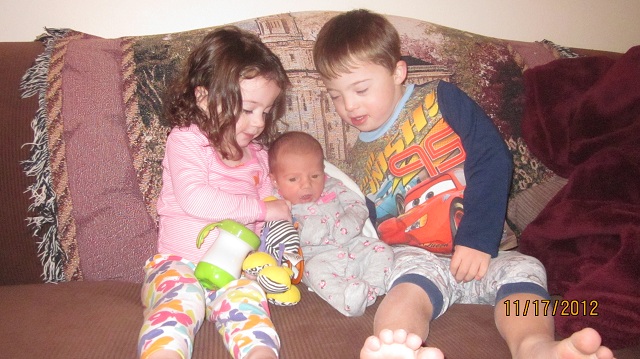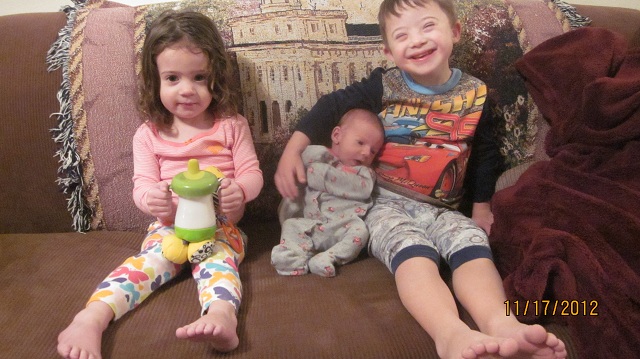 Wes and Carissa upside down.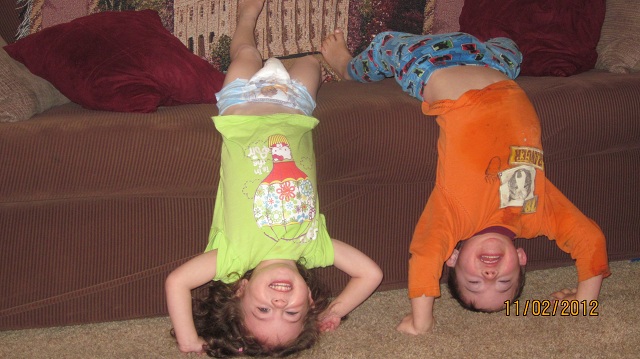 One day I finally let the kids play in the snow. They loved tromping around the back yard.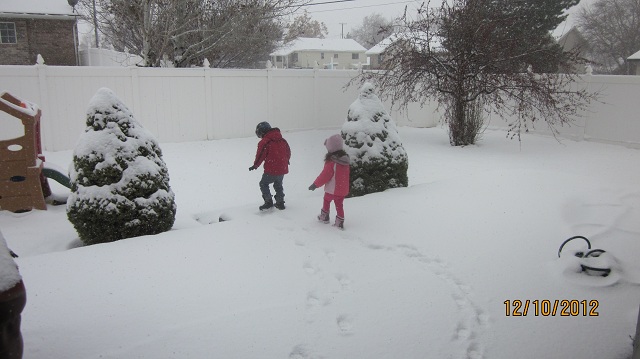 In December we attended a Christmas party for families with kids with special needs. Both Wes and Carissa got to visit with Santa. I really thought Carissa would be too shy, but she was willing and hopped right up on his lap. And they both got suckers at the end.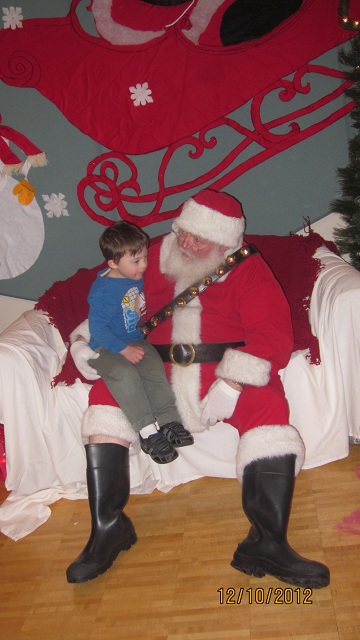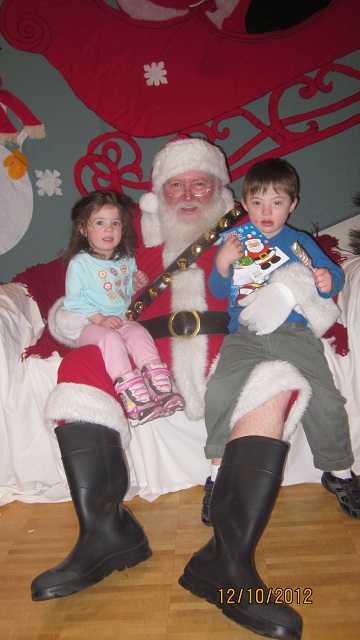 One of Carissa's outfits.

Wes and Carissa discovered another use for this old playpen.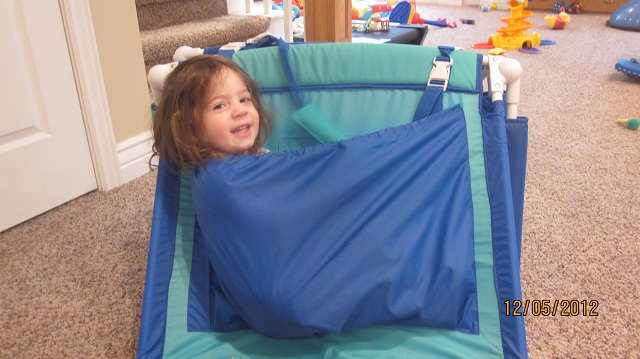 Impromptu family photos.

And the latest news is that Elizabeth (who turned two months today) occasionally smiles. It doesn't seem to be on purpose. They're kind of spontaneous and not aimed at anyone. She only rarely looks at people's faces, so she's not very social yet, but I'll take what I can get.