Today for our family activity we visited the temple grounds.
Wes walking to the temple.

There's a fountain out front that Wes had his hand in for about ten minutes before we finally pulled him away from it.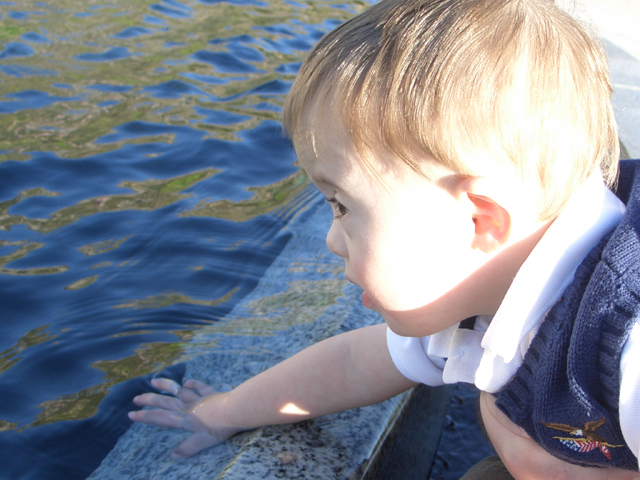 Wes has a shiner on his forehead from bonking into a coffee table last week.