Last week we had Wesley's picture taken professionally (I'll post some pictures later), including some pictures in his Halloween costume from last year. Then he weighed only about 5 pounds, and the costume is size 0-9 months, so last year he was pretty much drowning in it.
But this year it fits him much better. I think he weighs around 16 pounds now. Anyway, I brought him home from the shoot in his costume and let him play in it a while until he spit up all over it and necessitated a change. It's not everyday you have Superman in the house.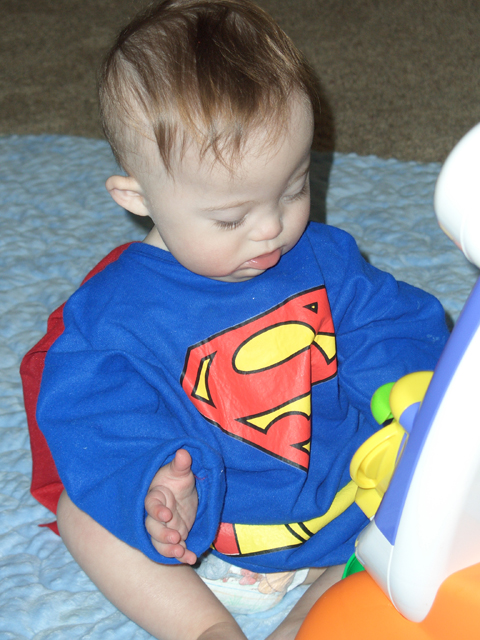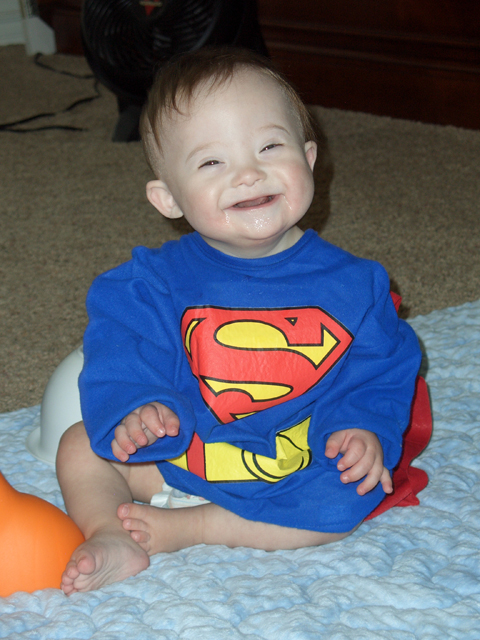 Wesley turned one on Friday the 12th. It was a quiet affair. We gave him a cupcake, just to see what he'd do with it. I wasn't sure he'd know how to eat it, but he dug right in. I wonder, in retrospect, if I should have left off the frosting. It kept sticking to his hands, which he kept shaking to get the sticky stuff off, which meant cake pieces were flying around everywhere and John was frantically pulling over extra blankets around the high chair to act as protection to the carpet.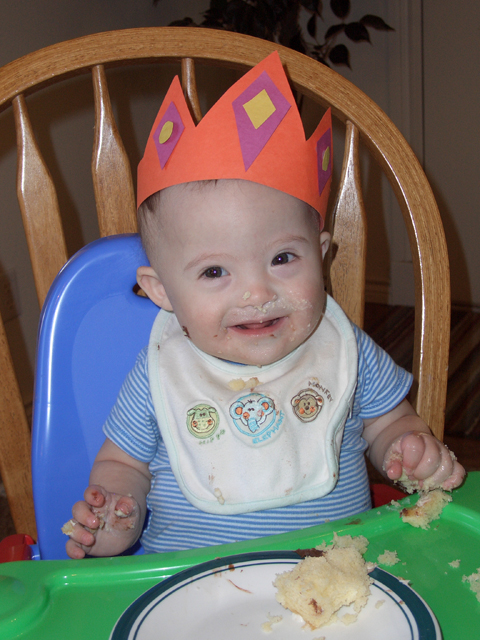 For his birthday we ordered three toys online, but none of them have come yet. But on his birthday we did give Wes two balls. Apparently until now he has led a seriously underprivileged baby life without any balls to play with. I didn't realize they were The Thing to have. I'm really glad we got him the balls; he loves it when we roll the ball to him and he tries to roll it back. I'm loving that he's getting so interactive.