Wes and I are in Iowa this week to see my parents. Here are a few of our adventures so far.
My dad gave Wes a tour of the farm: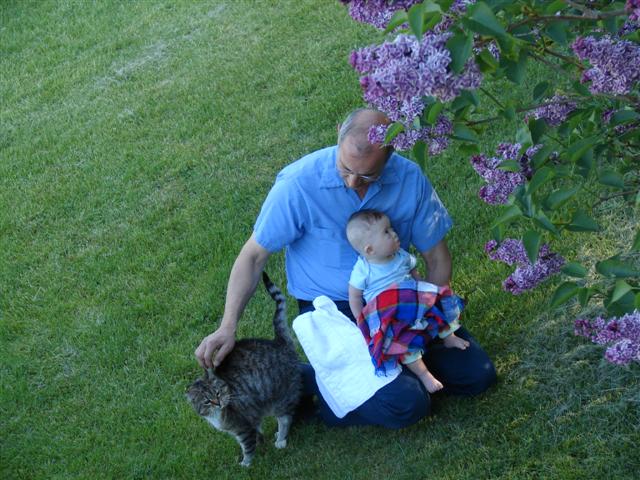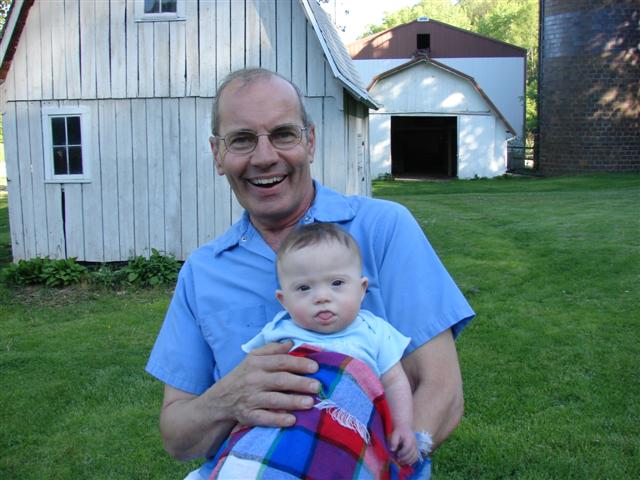 And my mom took him on a grander tour on the "Terminator":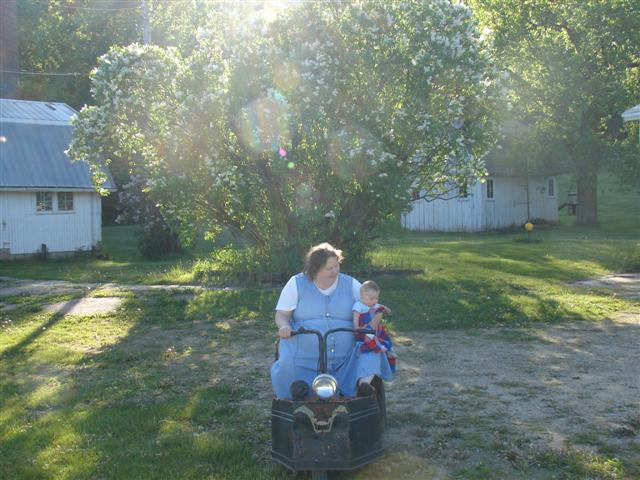 Yesterday we drove 3 1/2 hours south to Nauvoo, IL. The weather was beautiful when we left Dubuque, but turned cold and rainy by the time we reached Nauvoo. We ate lunch at the Nauvoo Mill & Bakery, bought a souvenir T-shirt (courtesy of Grandma Holt) for Wes, and walked around the Nauvoo Temple grounds. I had Wes in the Baby Bjorn with a couple blankets wrapped around him and a hat on his head to try to keep him warm. More pictures of our Nauvoo and Iowa adventures to come.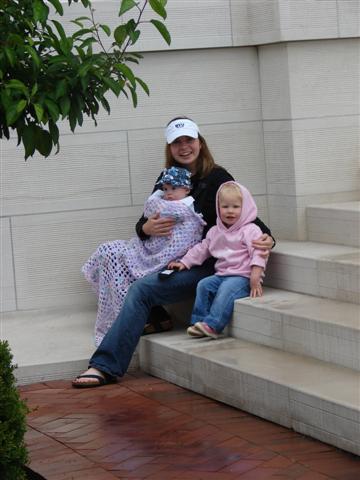 Me, Wesley, and my niece Savannah