I realized I never put up memories from our Carissa's fourth birthday party in August. We had a party with friends (and grandma and grandpa). Carissa picked the theme: Hello Kitty. For the Big Day, she wore her Hello Kitty (pajama) shirt and put a pink bow in her hair like Hello Kitty.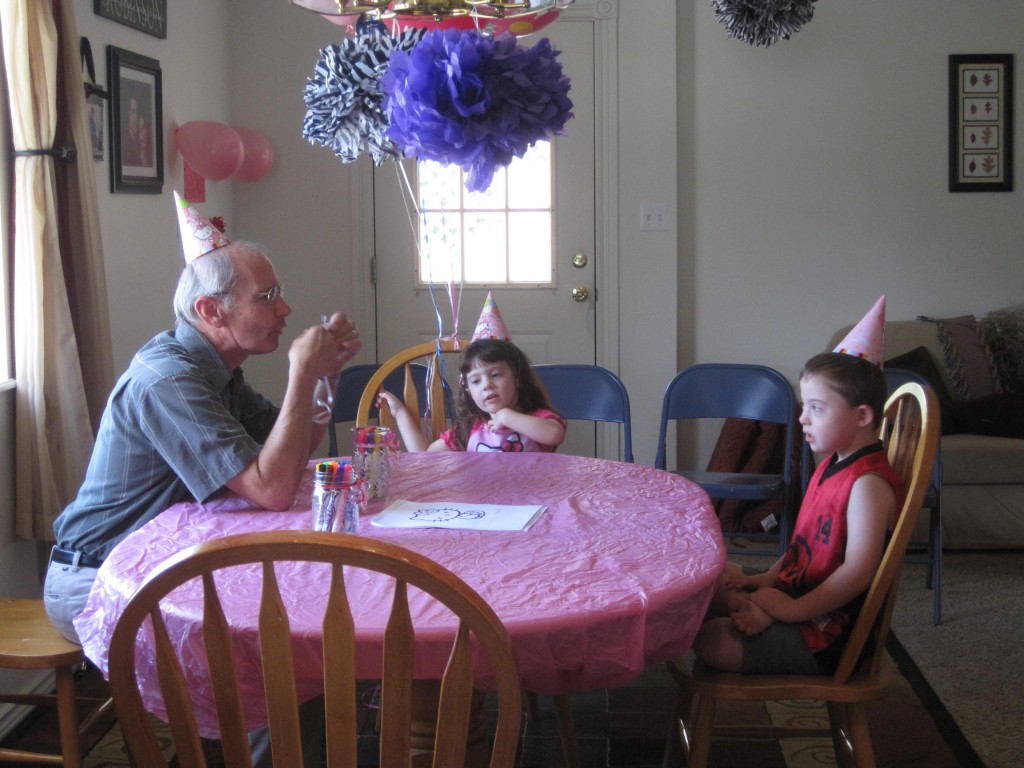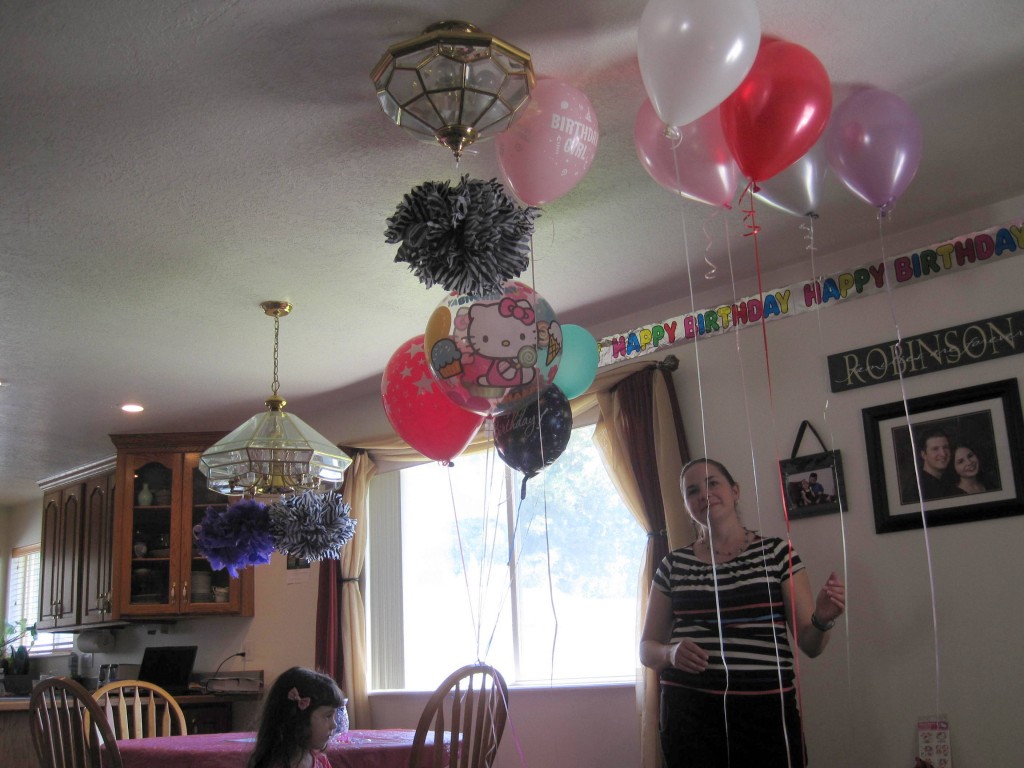 We started with coloring Hello Kitty pages and decorating Hello Kitty sugar cookies. The kids liked this part. Wes liked eating the frosting.
We did "Pin the Bow on Hello Kitty." John did the terrific job of drawing and coloring Hello Kitty on poster board. I would have just free-handed it, but he made a grid with pencil first so it was all proportional and it looked really good! Carissa still tells me today that she can remember how she could see when it was her turn to pin the bow on. But that's because she was obviously cheating and peeking.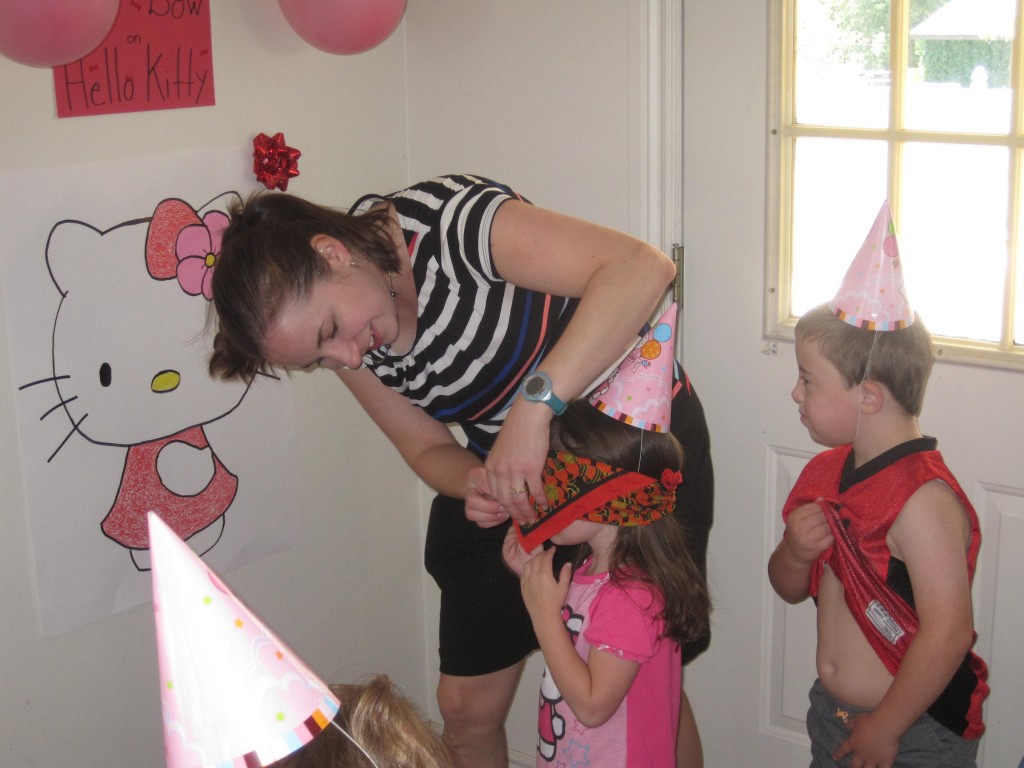 Next Carissa opened presents. The kids all want to help. She got some amazing gifts that are very reflective of HER: lots of arts and crafts type of things, nail polish, a Hello Kitty umbrella, etc.
Then we moved to the backyard where we had decorated a canopy and had the birthday cake. When I asked Carissa what kind of cake she wanted, of course it was Hello Kitty. I showed her lots of pictures on the Internet of Hello Kitty cakes and she clearly showed me that she wanted a cake that looks just like Hello Kitty. And then I–the non-cake decorator–had to figure out how to make it. I think it turned out really good.
We ran out of time for the pinata, which we saved for Wesley's birthday. The kids had fun and Carissa had a beautiful celebration of her wonderfulness. We are so blessed to have Carissa in our family. She is full of creativity, full of life, full of opinions, full of surprises, and we are glad she's here to stay.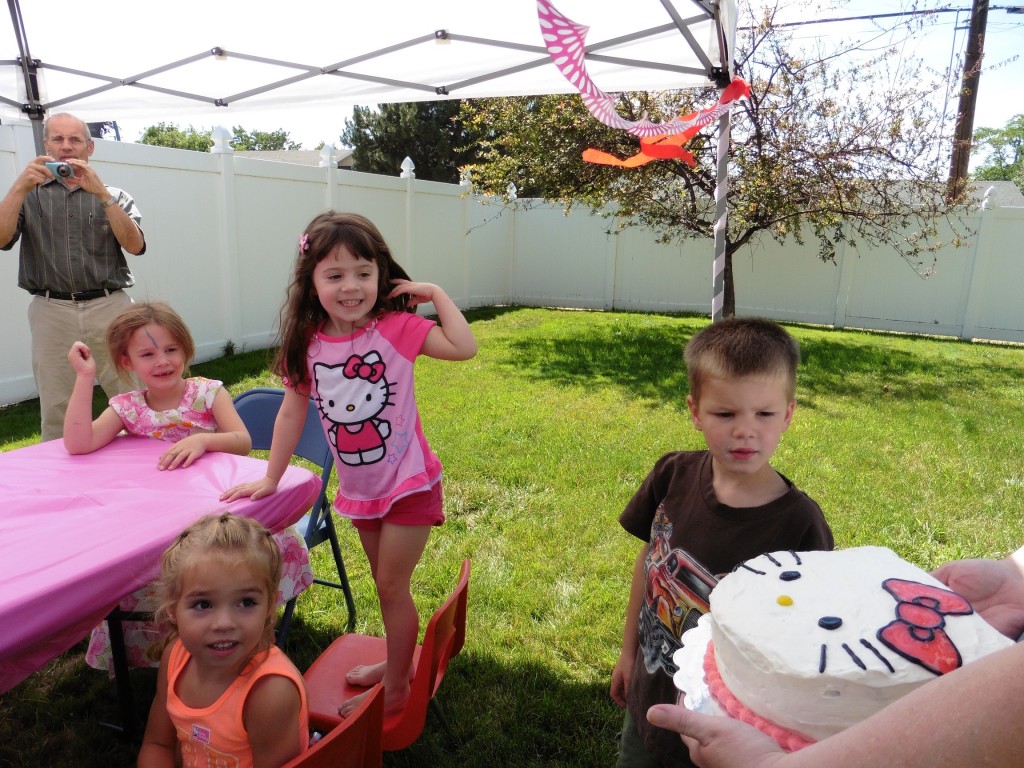 v