Thanksgiving was this week. On Monday my brother Matt came for Family Home Evening, which we do together as a family every Monday night. We made cookies, had a short lesson about gratitude, and decorated our Grateful Tree with leaves.
Wes and Carissa enjoyed making cookies with Uncle Matt. They get excited when he comes (Wes says, "Uncle Matt–white car!" because he knows that's what Matt drives). Carissa likes dumping in the ingredients, and Wes likes eating the cookie dough (Carissa can't because she's allergic to eggs).
Wes brought a pilgrim hat home from kindergarten.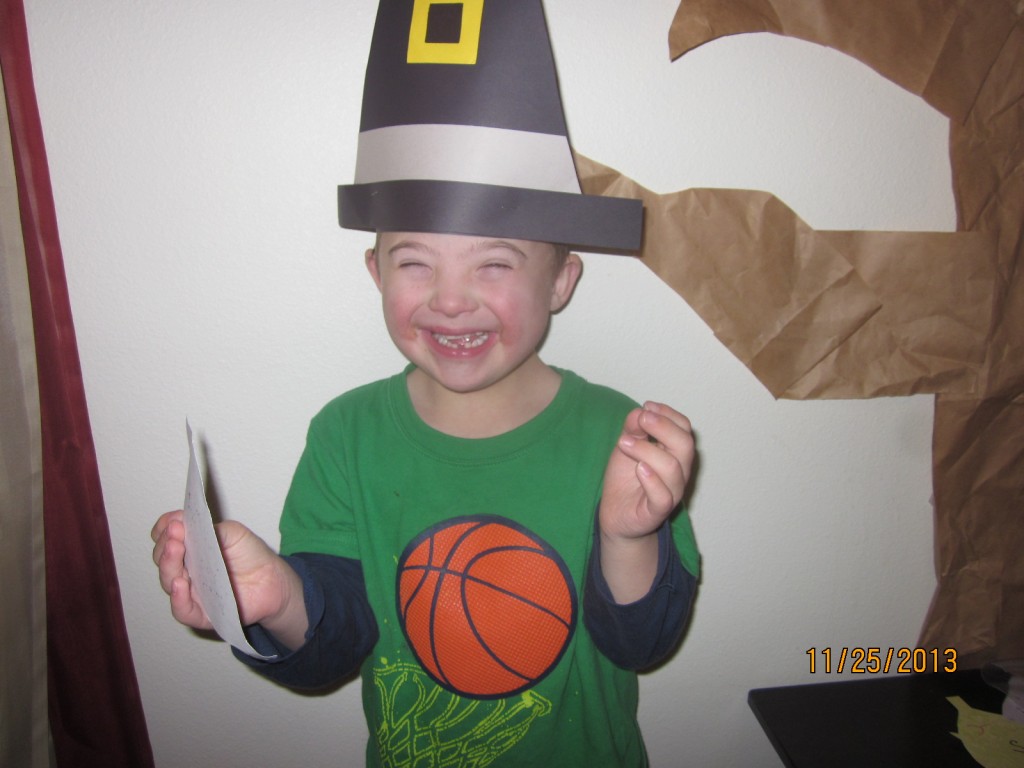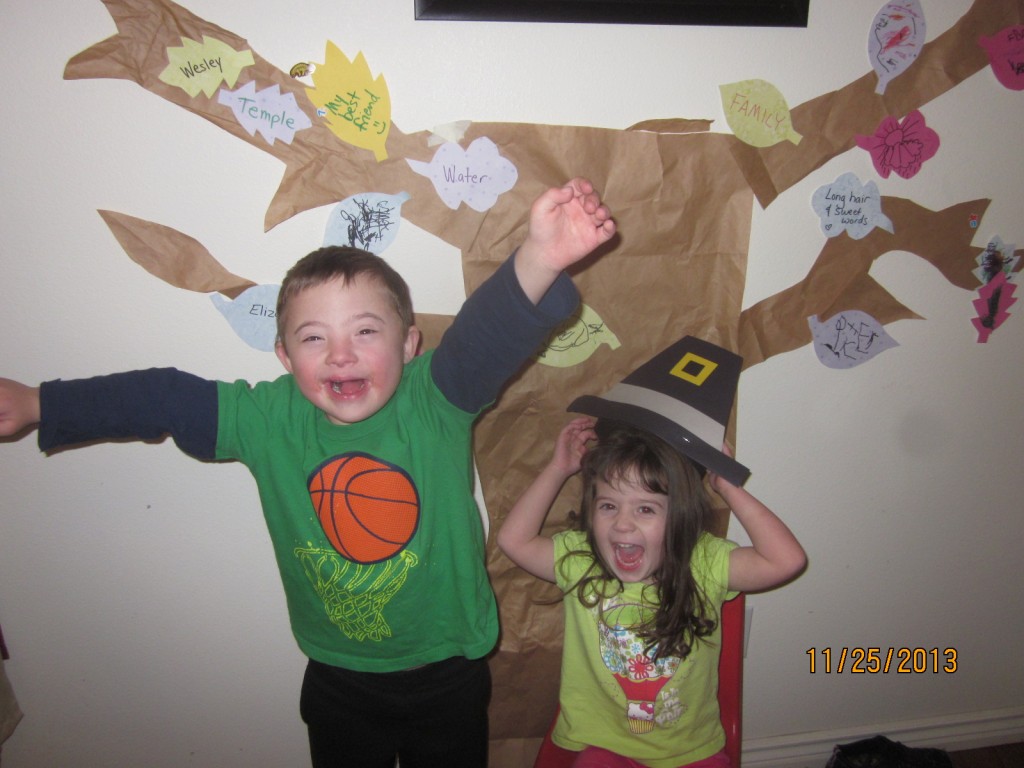 Our Grateful Tree.