It's been a warm November. Time to play outside!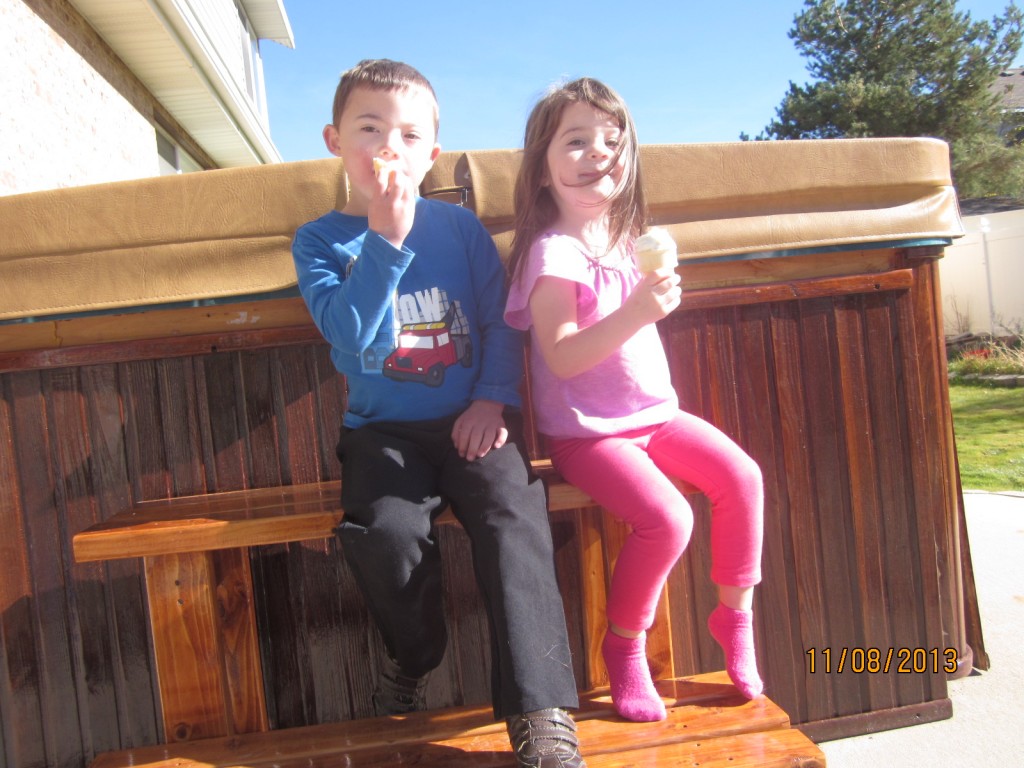 We like our hot tub. Wes and Carissa love "swimming" in it. Carissa likes to walk on her tippy-toes, but we have to watch her closely because sometimes she gets too brave.
I made muffins, and Carissa was a fan.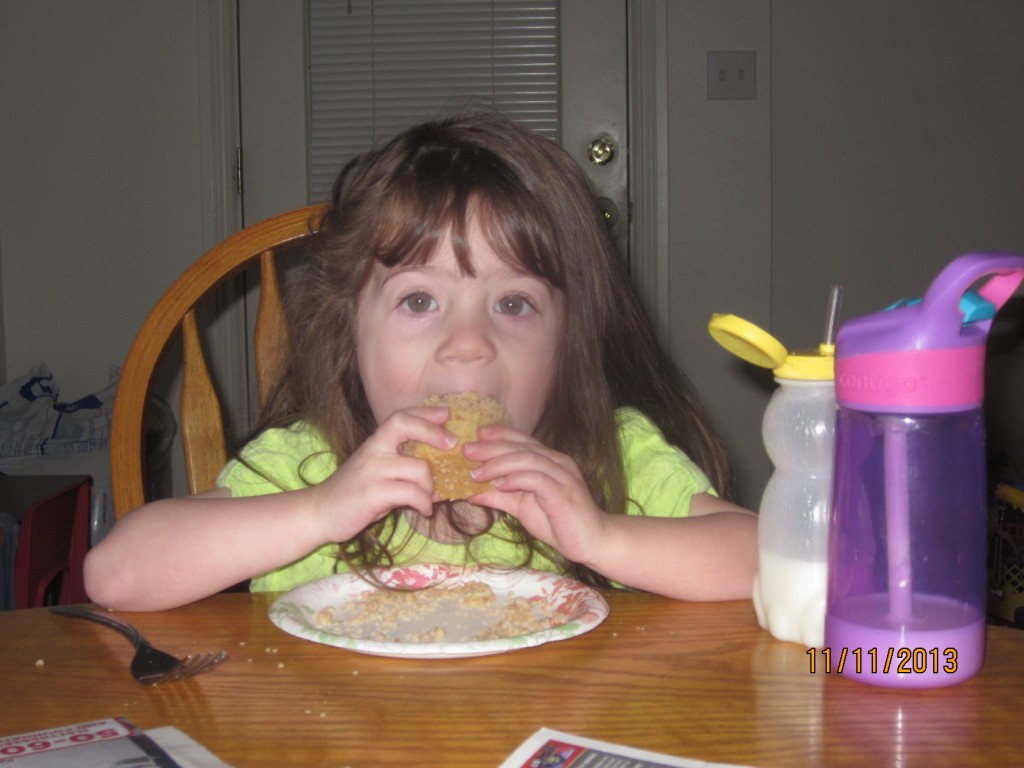 Writing is a difficult skill for Wes. But we keep working on it, and he gets a lot of help at school. Lately he has been getting notably better at it. Here he is writing the letter "E." I'm impressed.
The kids and I made a Grateful Tree to decorate with leaves that list things we're thankful for. This is Wes and Carissa cutting out leaves. Or, you know, trying to. Their scissor skills are still on the early side.
Wes loves making Lego towers. He's quite good.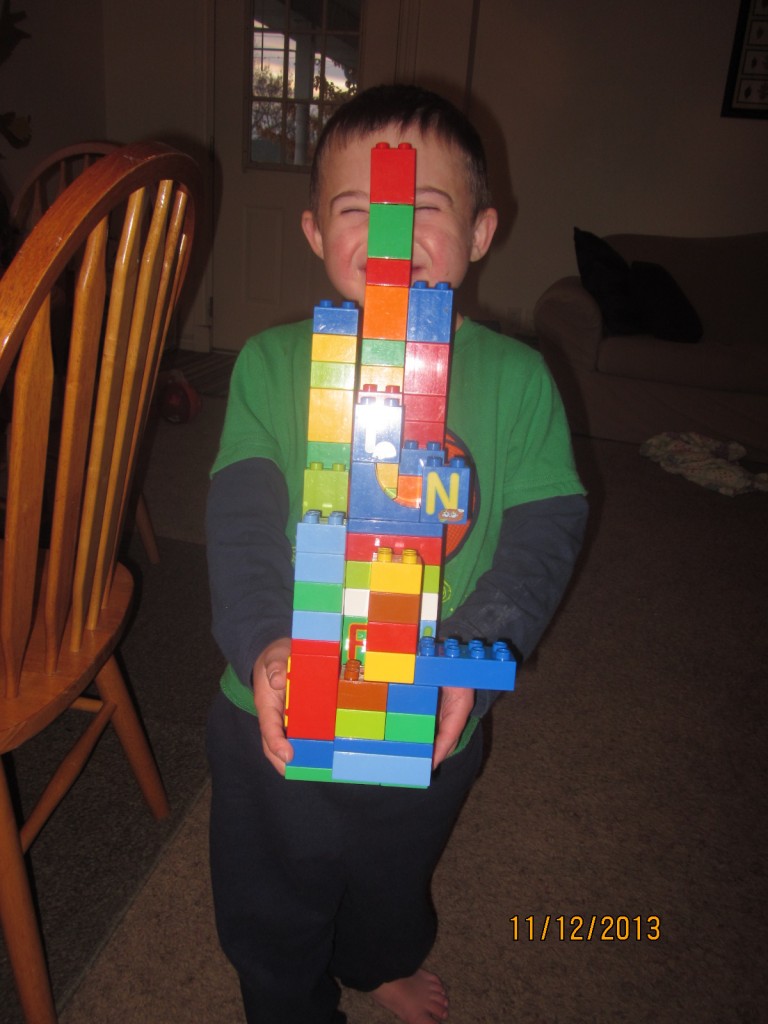 Wes and Carissa discovered they could give each other rides in the kitchen.
My mom and dad sent me a fruit basket from Edible Arrangements. It's because I've been miserably sick since November 1, which culminated in a sinus infection last weekend, and I hurt my lower back and have been in physical therapy for it. My SI joint is locked, and I have problems with my lumbar (L3, L4, and L5). My back hurts every day, and my movement is limited. But stretching helps manage the pain, and I return for more physical therapy next week. However, I can't exercise and therefore can't work and teach my fitness classes for a little while.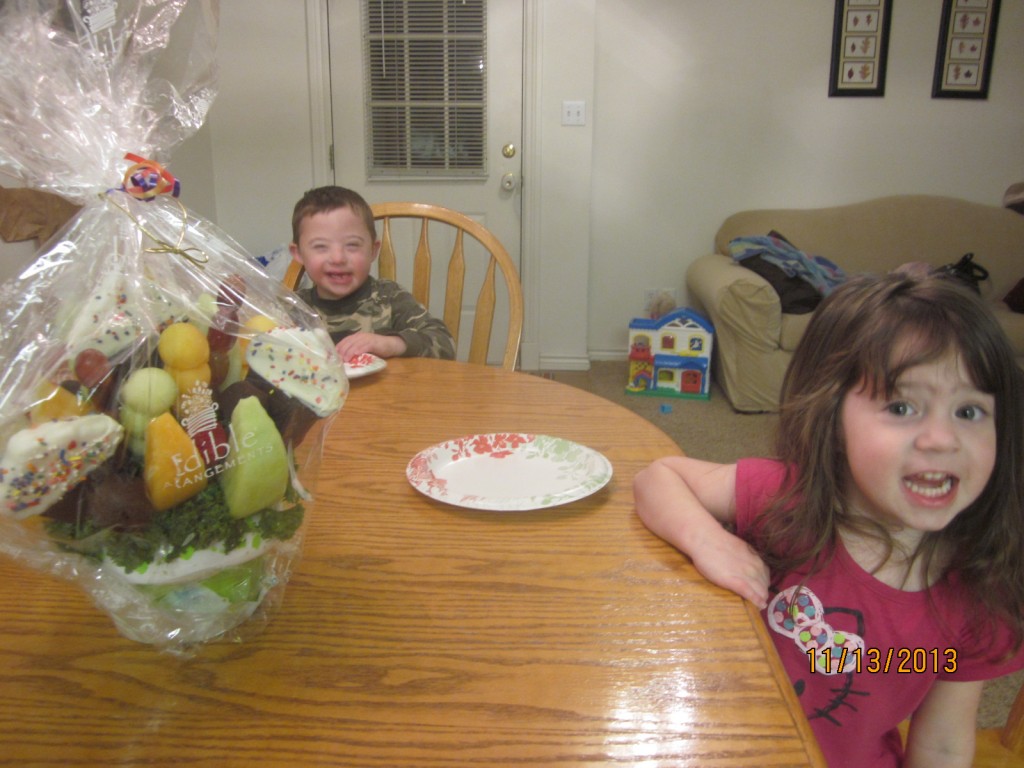 Chocolate covered pineapple. Brilliant.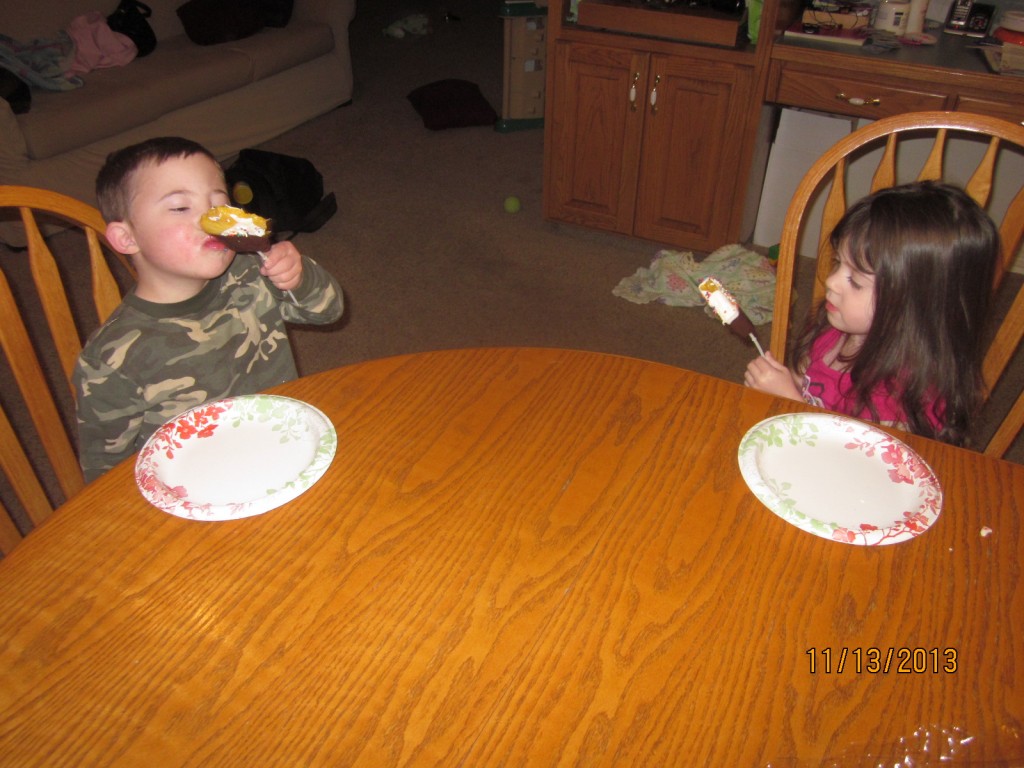 Reading in a box.
Painting nails all by herself.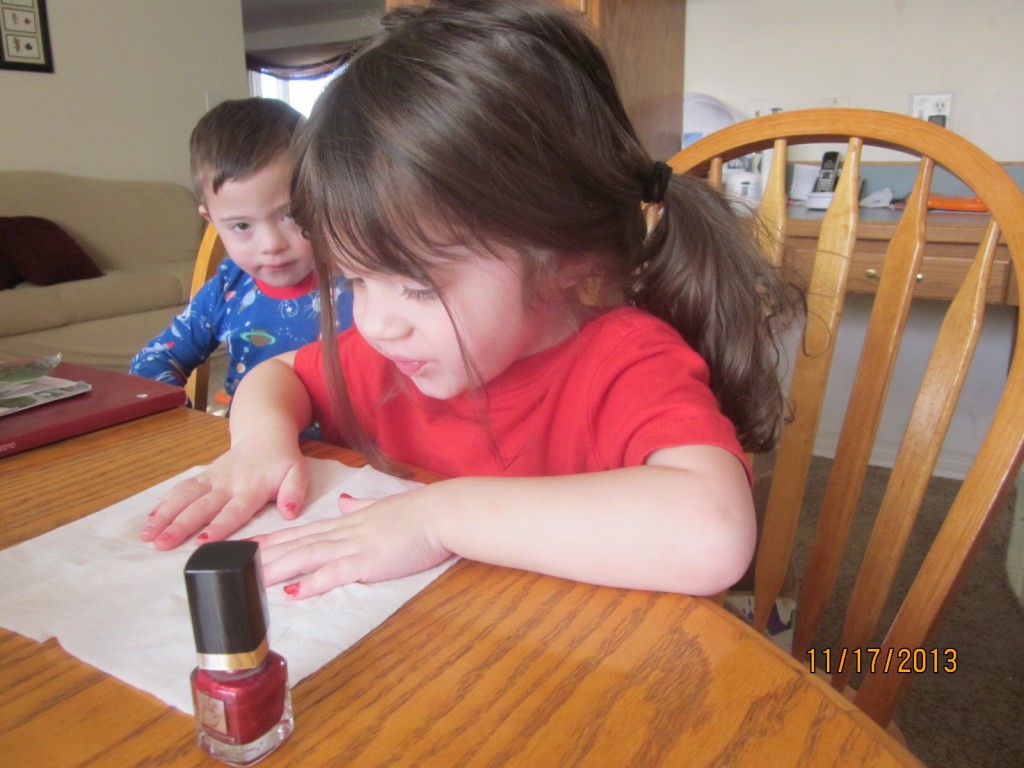 The girls.
Wes and Elizabeth. That purple toy is everyone's favorite, even Elizabeth's. We set timers to help people take turns.
Wesley loves puzzles. He is good at them. This is his current favorite, a floor puzzle from the Llama Llama book series that I picked up at the book fair. It was the best investment ever, except that he lost one piece on the first day and we haven't found it (we did dig one out from under the stove, though). It's a 2-sided puzzle, and he does it every day.
Silly snuggler. Sometimes when I can't find Carissa I'll go up to her room and find her snuggled in her bed with blankets.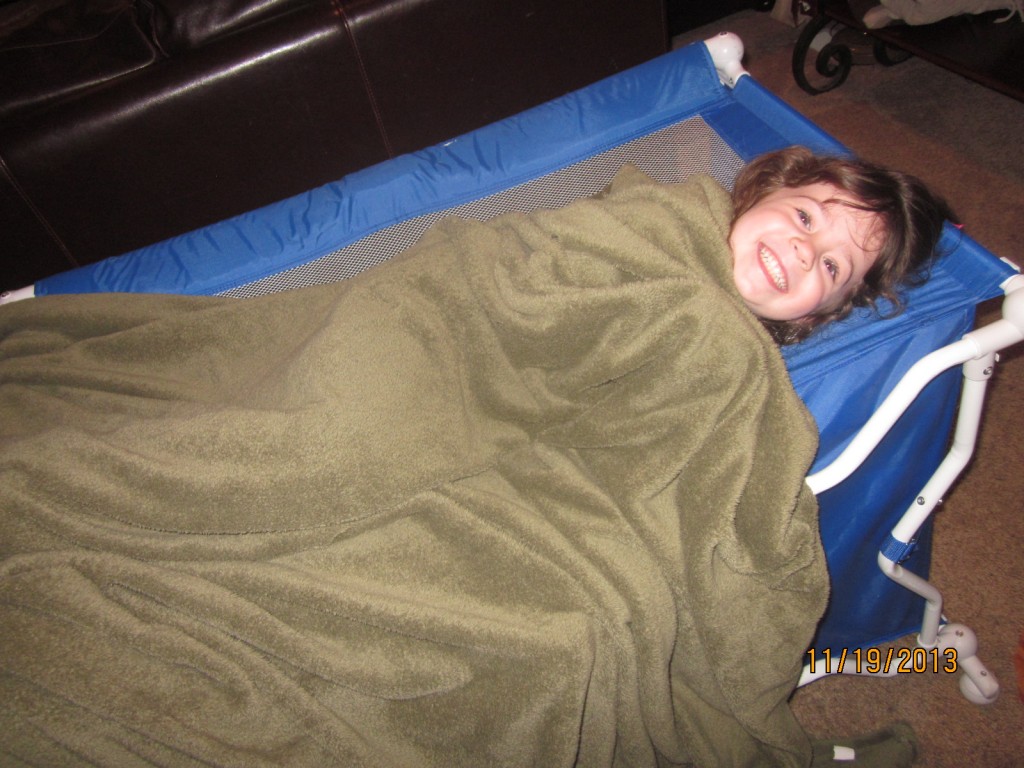 Lto