Last night I took my kids to downtown Salt Lake City with my parents, who are visiting.
We started at City Creek Mall, which we haven't seen since it's been built. The kids liked the creek running through the middle with fish in it. But we had to stop Wes from throwing rocks in. The kids were ecstatic to hand out with their Grandpa.
We HAD to stop at Godiva. They were pretty busy, but we got a few chocolate bars and a dark chocolate milkshake to share (Wes drank most of it, no surprise there).
Then off to Temple Square.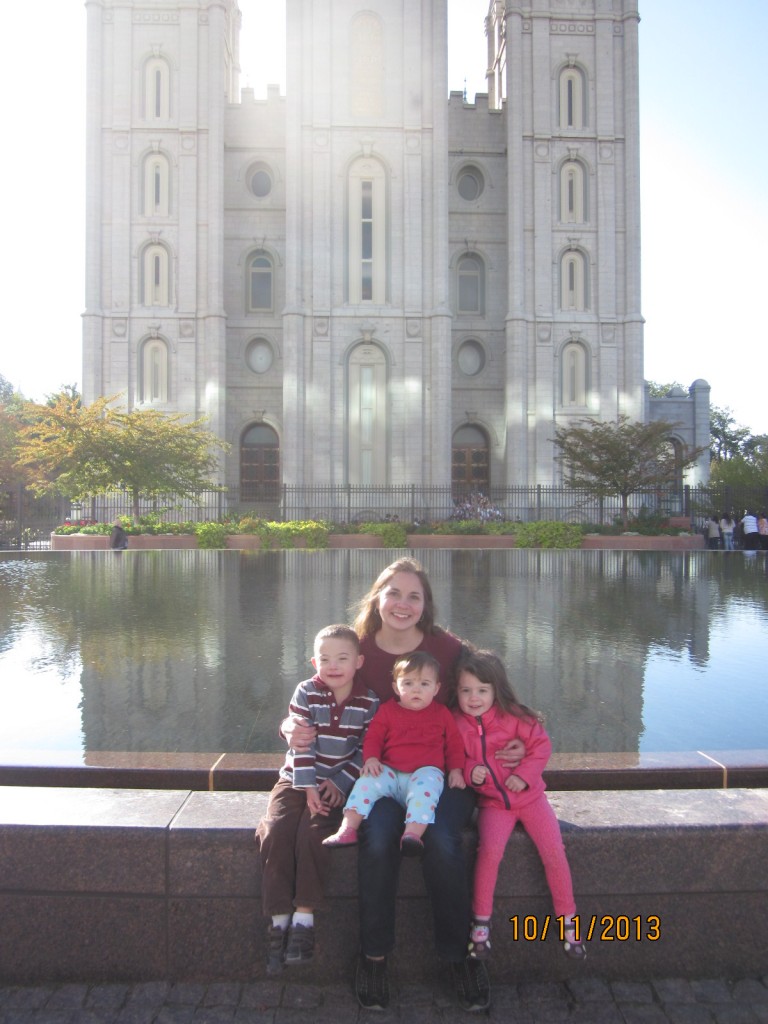 Dinnertime was quick approaching, and we decided to eat on the 10th floor of the Joseph Smith Memorial Building at The Garden. We hadn't been there before, but it was good food with a nice view. Elizabeth ate the menu.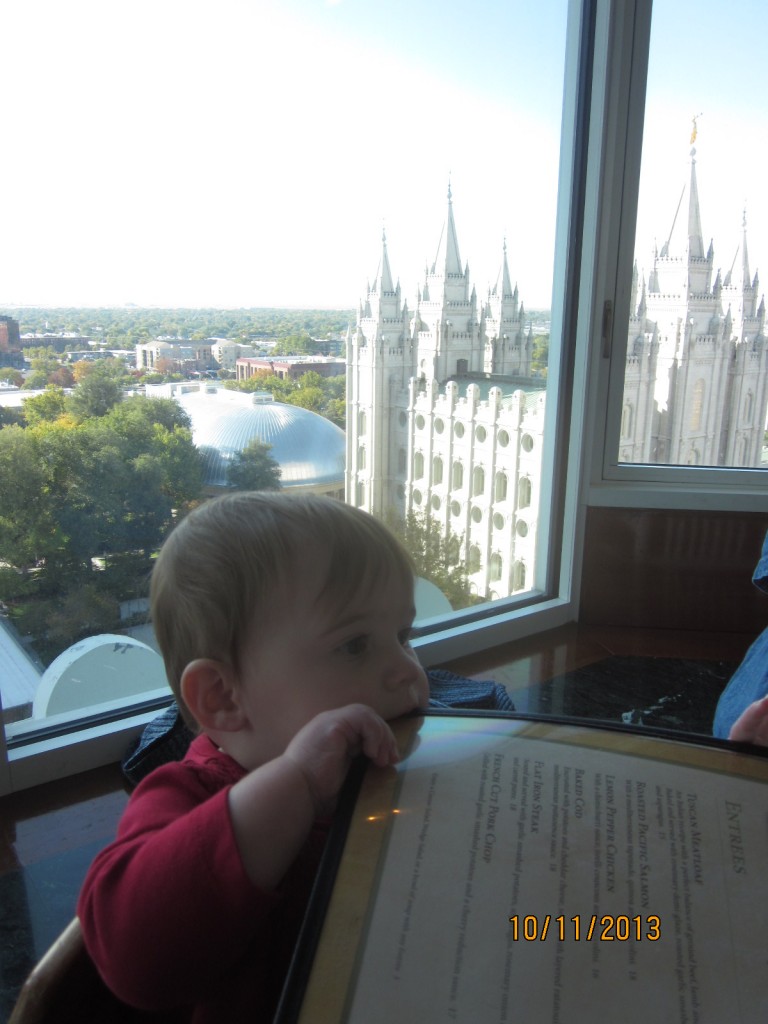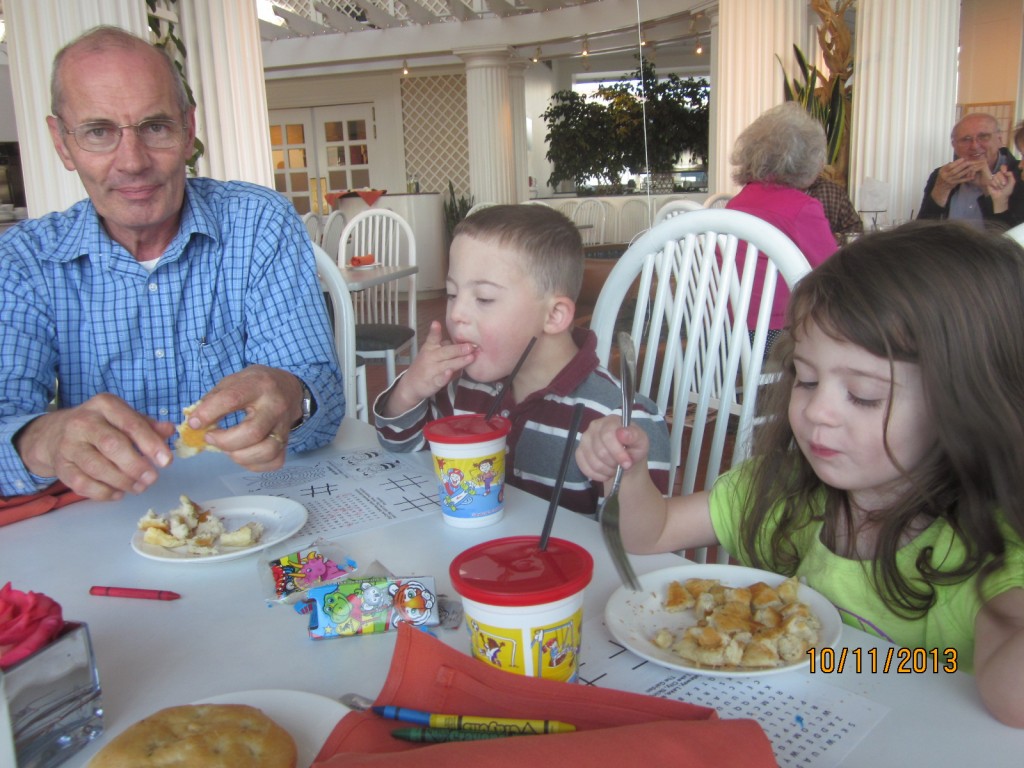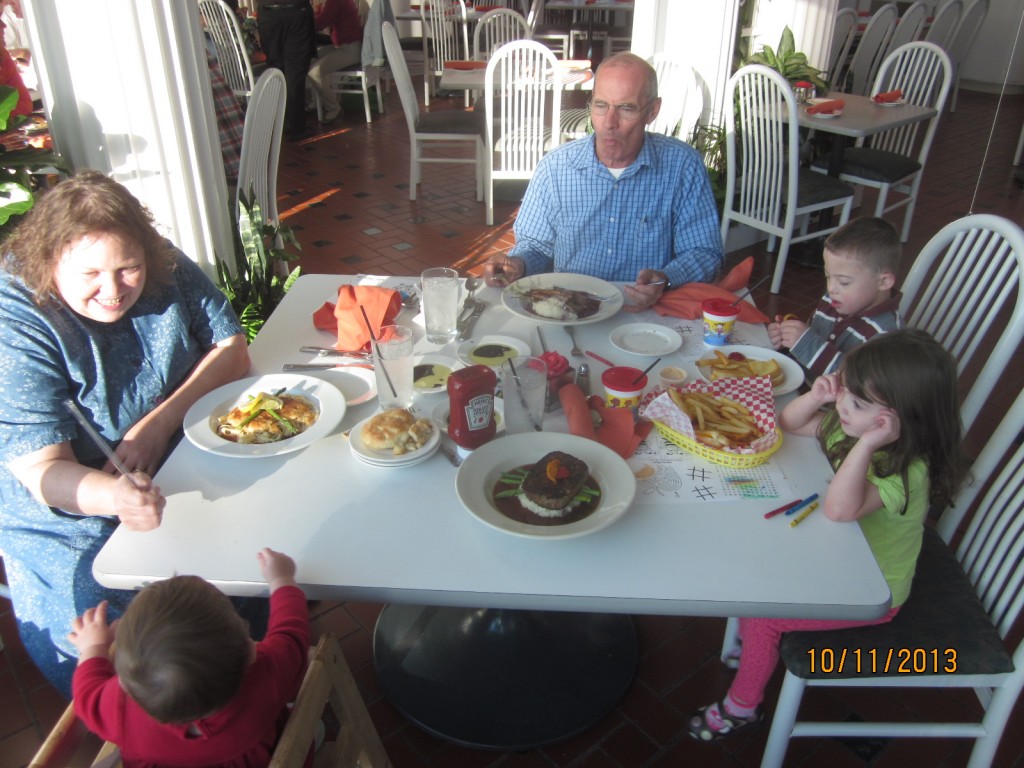 There are fountains everywhere at Temple Square, even in the restaurant and lobby. The kids liked that.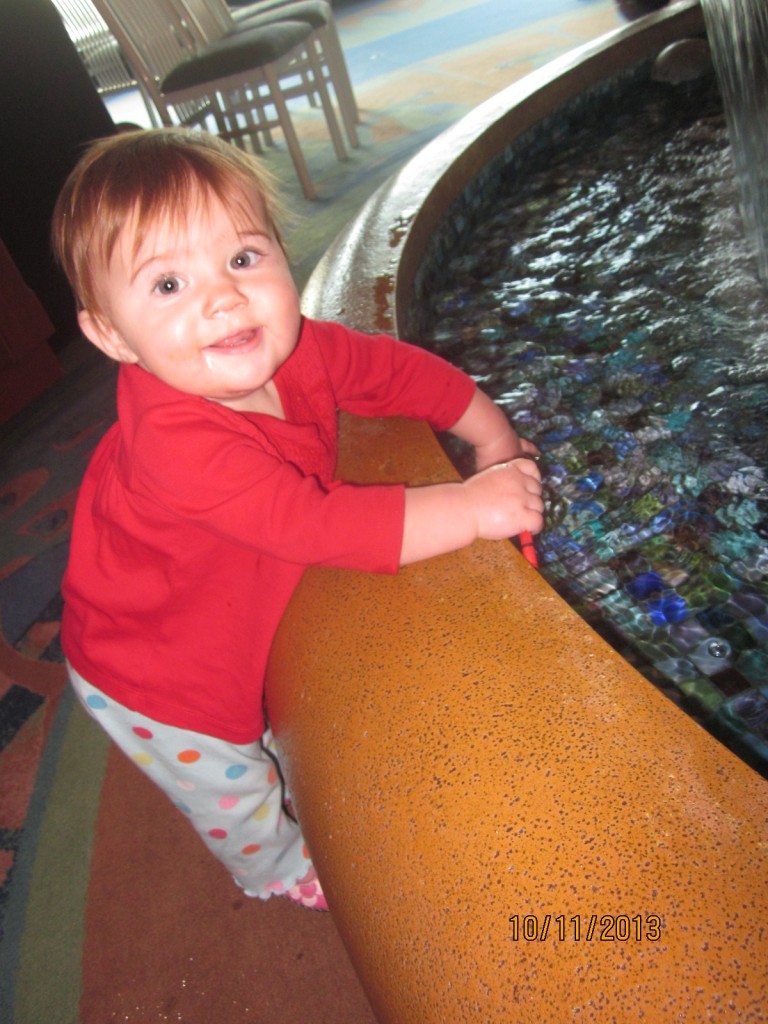 After dinner we tried to get some photos but the kids were kind of done sitting still.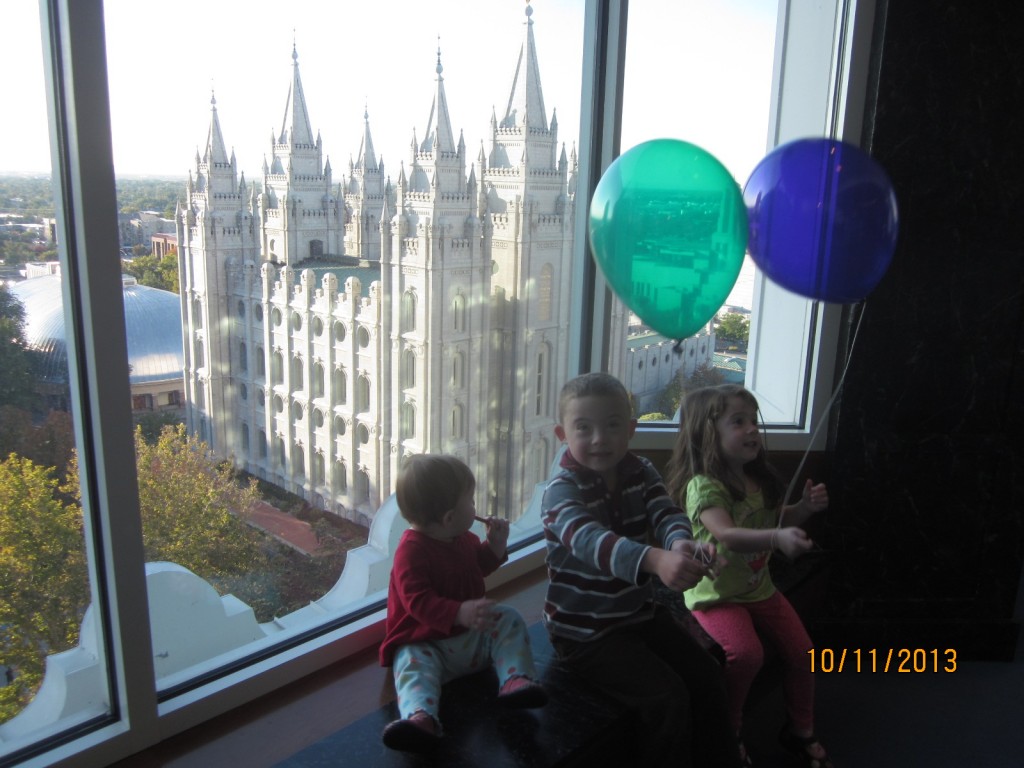 We went back to City Creek to return something at a store.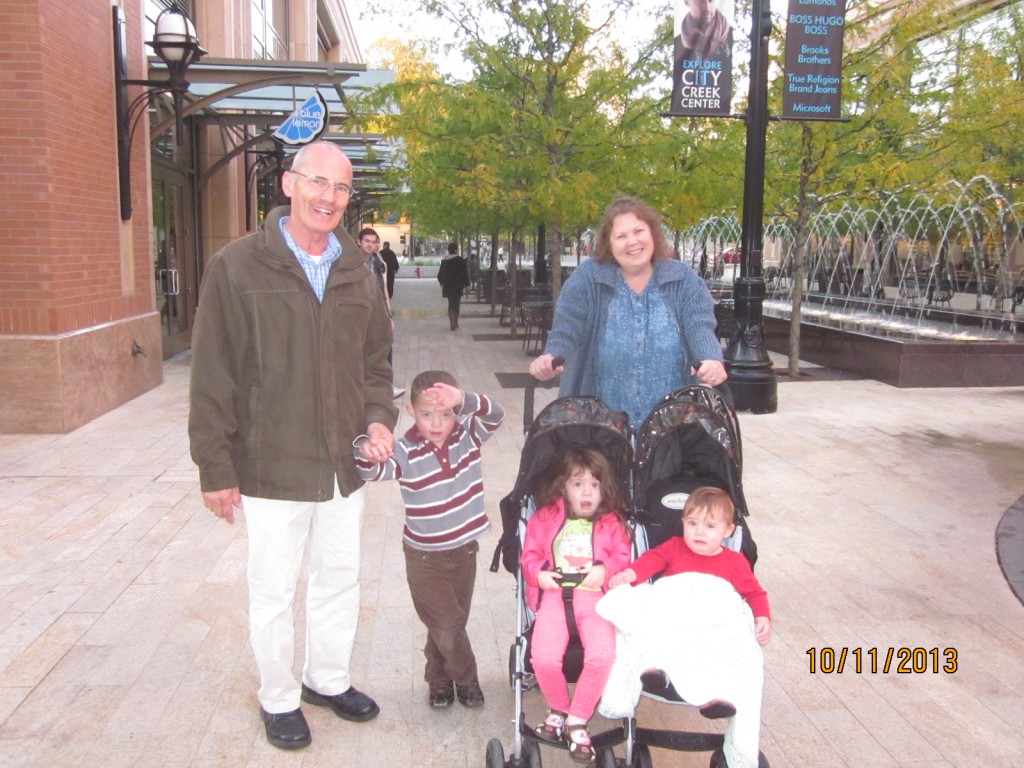 One last stop: Trader Joe's, which is new to Salt Lake City. It sells products that are preservative-free and many are organic. I came specifically to get these:
And that was our adventure in Salt Lake City.