The kids like to play this matching game together.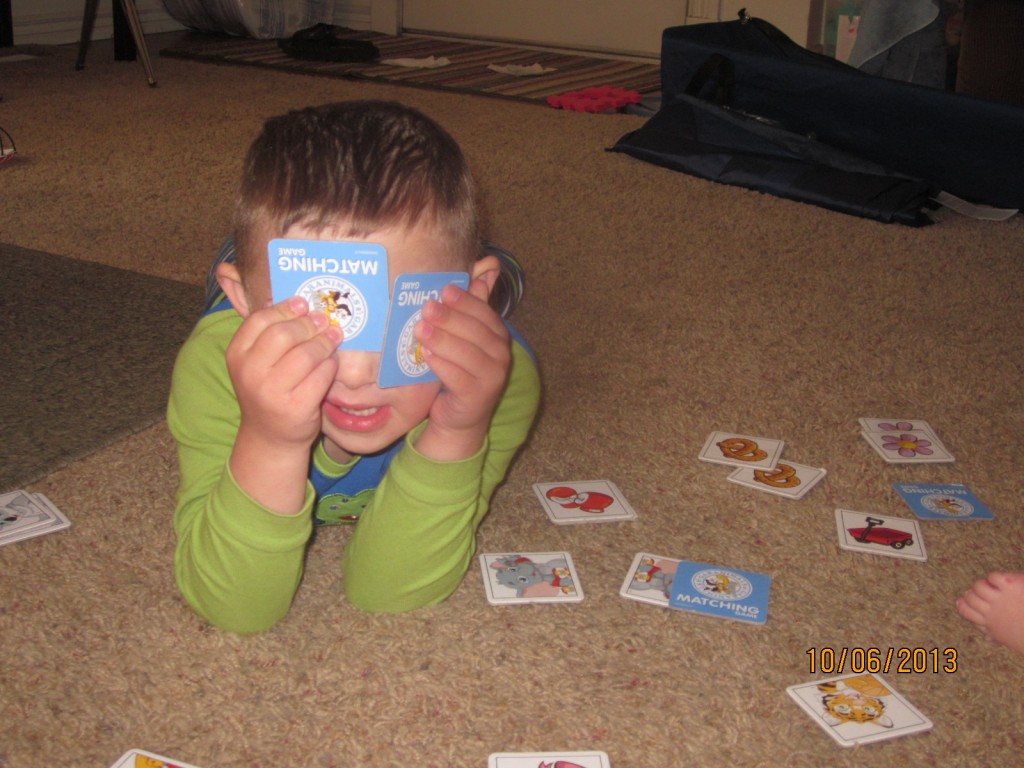 Elizabeth apparently likes strawberries.
The kids play Legos together really well. Their specialty is tall towers.
Carissa just got bangs.
Today I took all three kids to the swimming pool. The next-door city has a new recreation center with this nifty indoor pool play area.
Carissa was timid to start and never went up the stairs or down the slides. But she had fun.
Wes was in heaven. From start to end and every second in between. He is at home in the water and as free as free can be.
Elizabeth, surprisingly, loved it and expressed her independence by wanting to walk everywhere in the shallow pool. I found she had the most fun when I stood her on the side and helped her jump in. She is very spunky in the water.
The pool provided life jackets for the kids if we wanted them.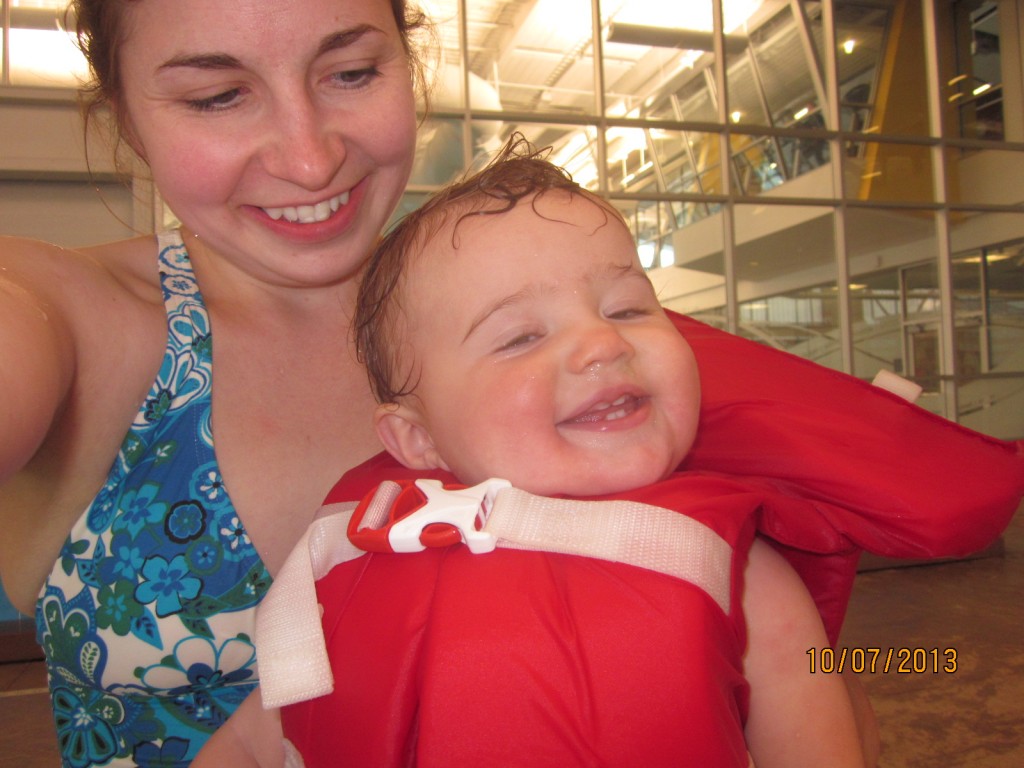 Afterward we sat on the grass out front for a mini-picnic of pretzels, baby crackers, and milk. Does life get any better in October?