During General Conference weekend I had an opportunity for a quick outing to a cupcake shop with my sister, Mom, and nieces. The store had recently won the show Cupcake Wars, and we wanted to see how good they were.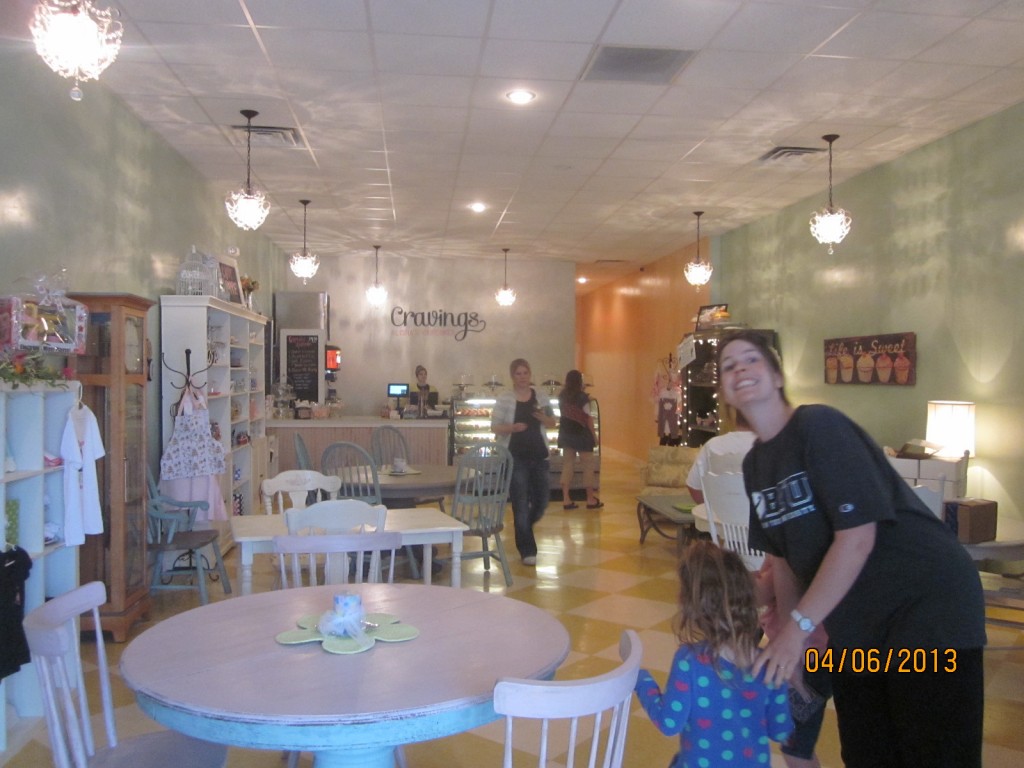 Their winning cupcake display.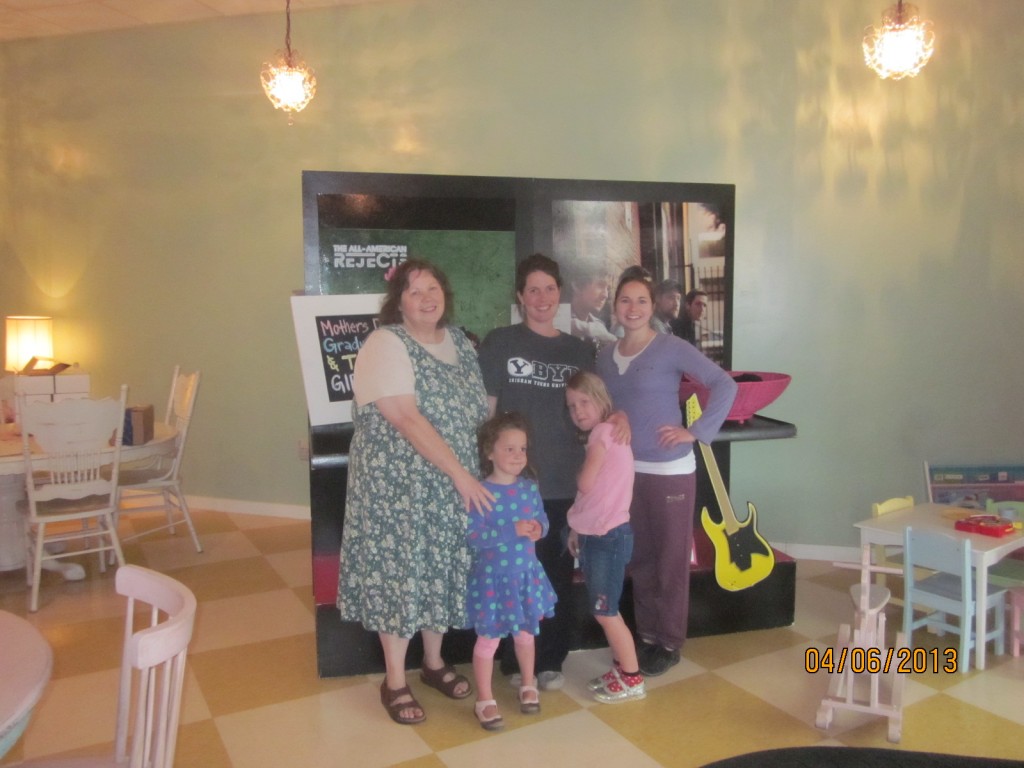 It turns out, all the cupcakes were really tasty. I tried the fruit pizza, caramel toffee, and chocolate peanut butter cupcakes. They are less sweet than the ones at the cupcake bakery closer to our house, and I enjoyed these more. The fruit pizza was surprisingly delicious (it was a show award winner), and the chocolate peanut butter was my favorite.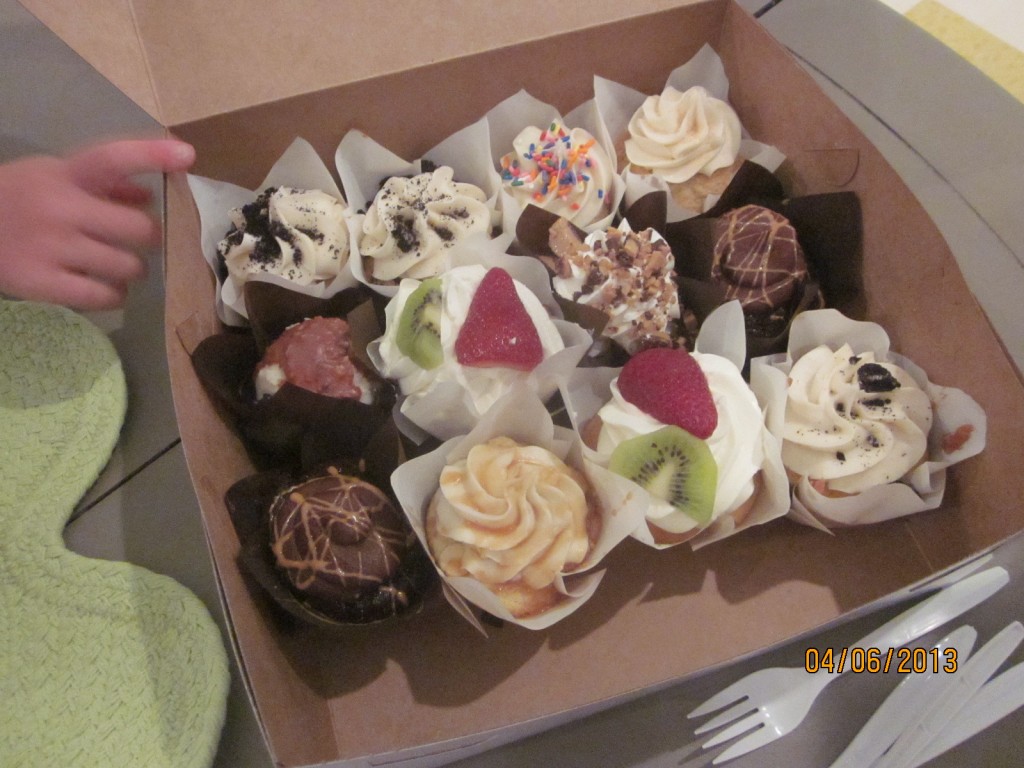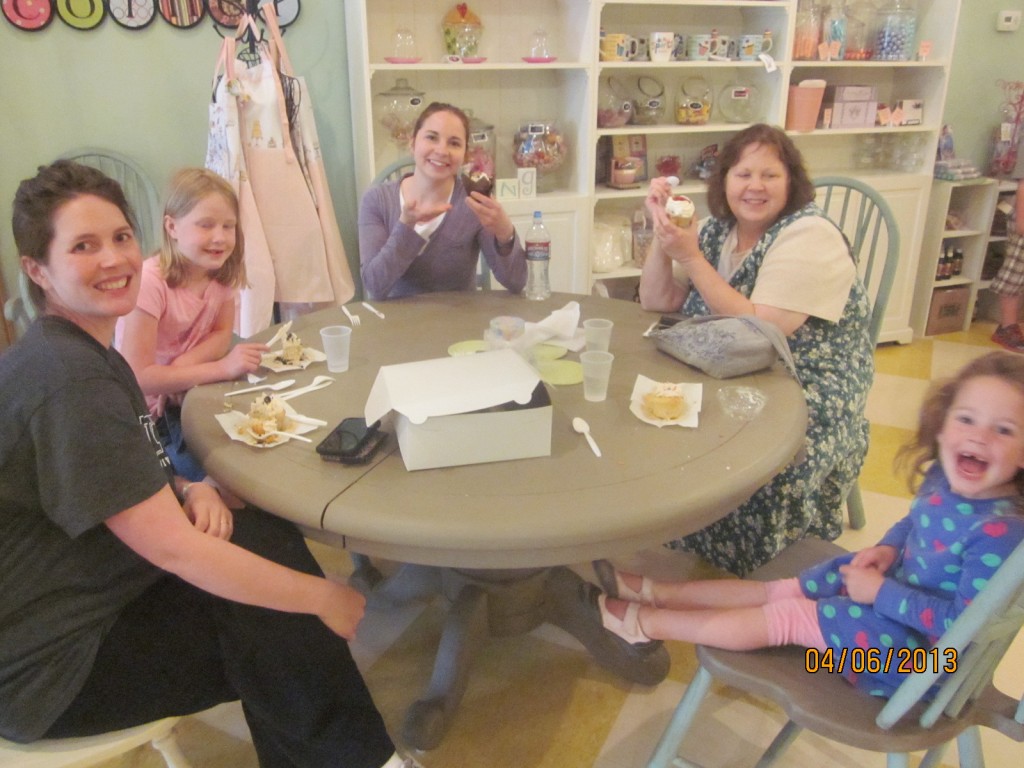 And maybe the best part was I had an outing without my kids! A break is nice.