Because what are beds for?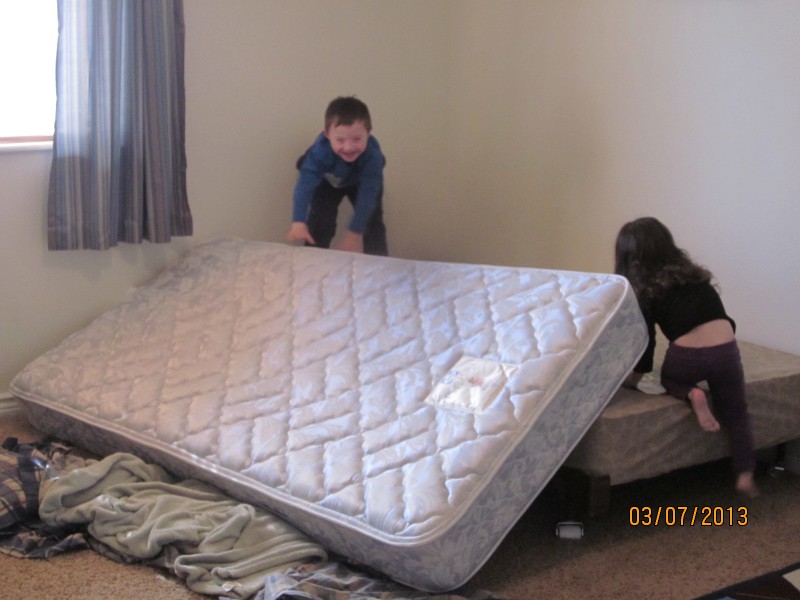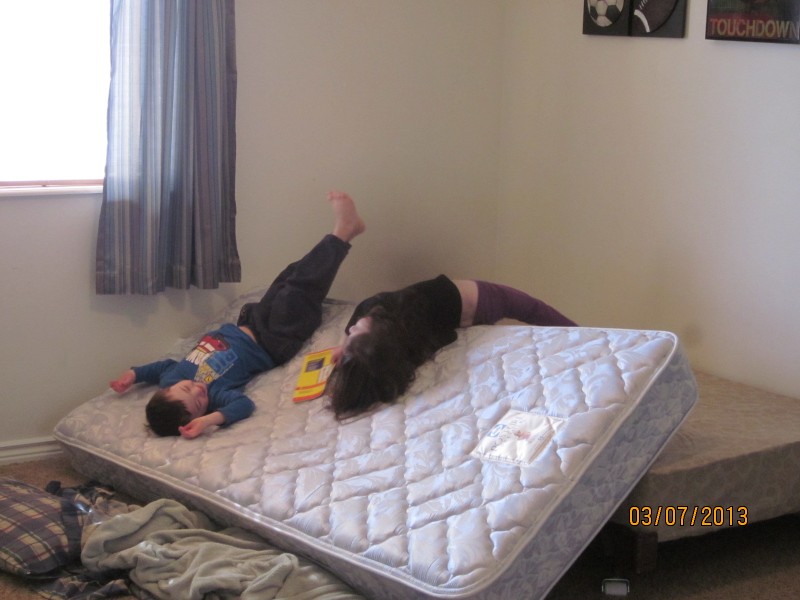 What happens when ice cream becomes paint and Mom's not around.

Carissa trying to jump rope in a toy store.

Warm weather means no pants!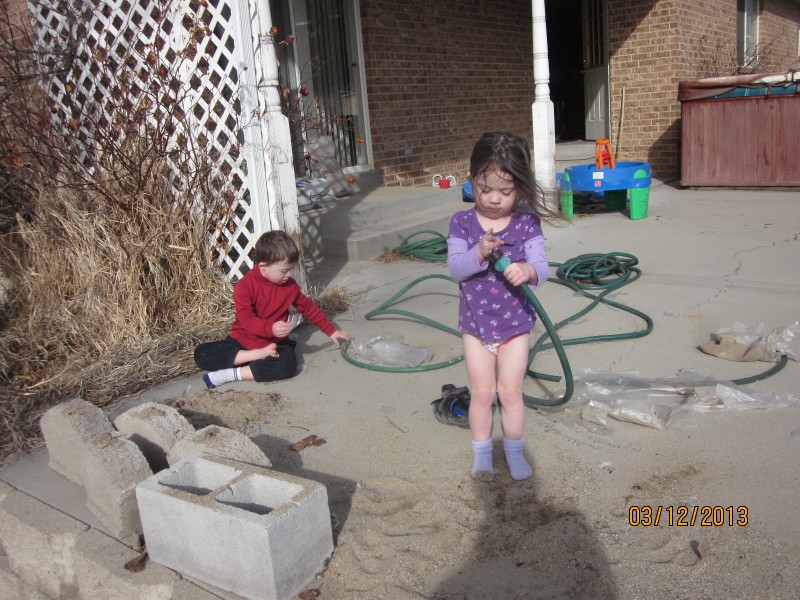 Letter Soup. Carissa is a master chef.

The cutie Elizabeth is four months old and getting quite good at many things like holding her head up, gnawing on her fingers, and I even caught her rolling over once from tummy to back. We're not sure but think she may be getting a tooth. She is still the sweetest baby girl we've ever met. We count her as a great blessing every day.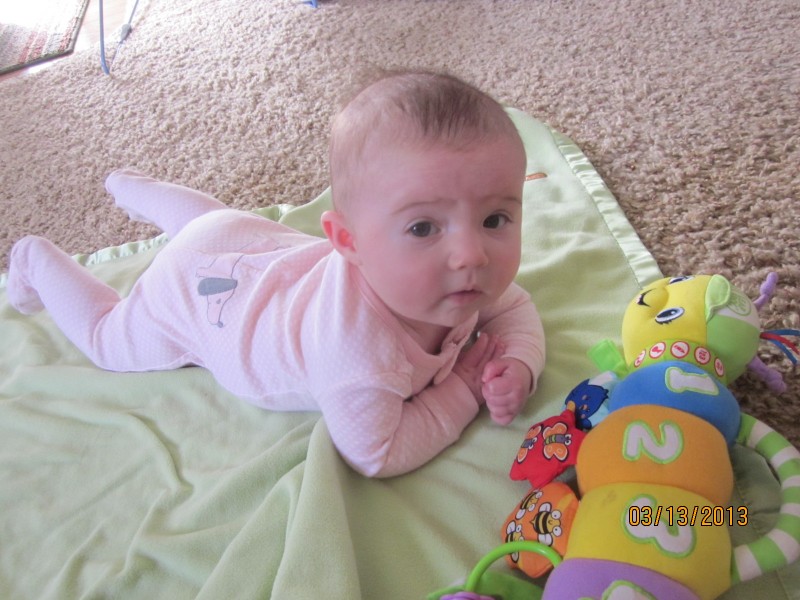 Wes likes to hold his baby sister. When he hears her cry he'll go up to her and replace her binkie, or play with her feet and say endearing things like, "Oh goodness!"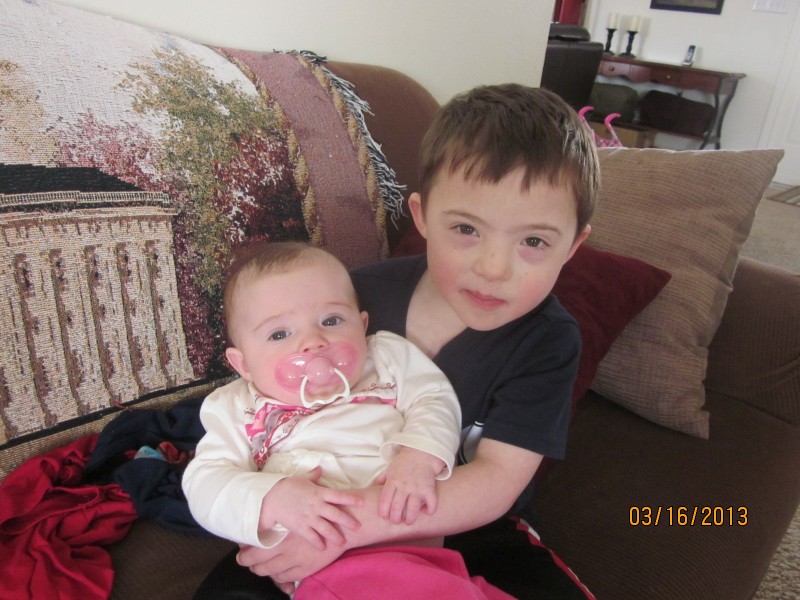 Well, this was Carissa's doing.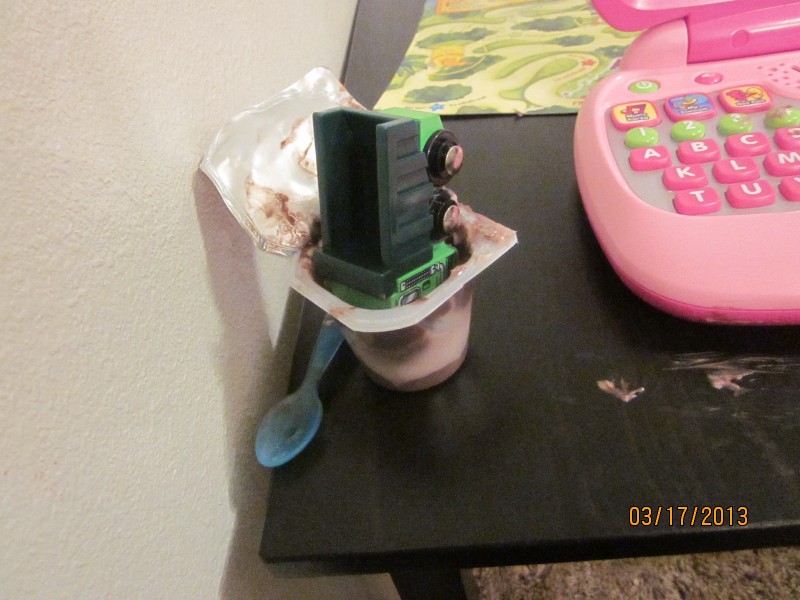 Carissa painting with water on the backyard shed. Those are leaves in her hair. The rocks in the water table are Wesley's.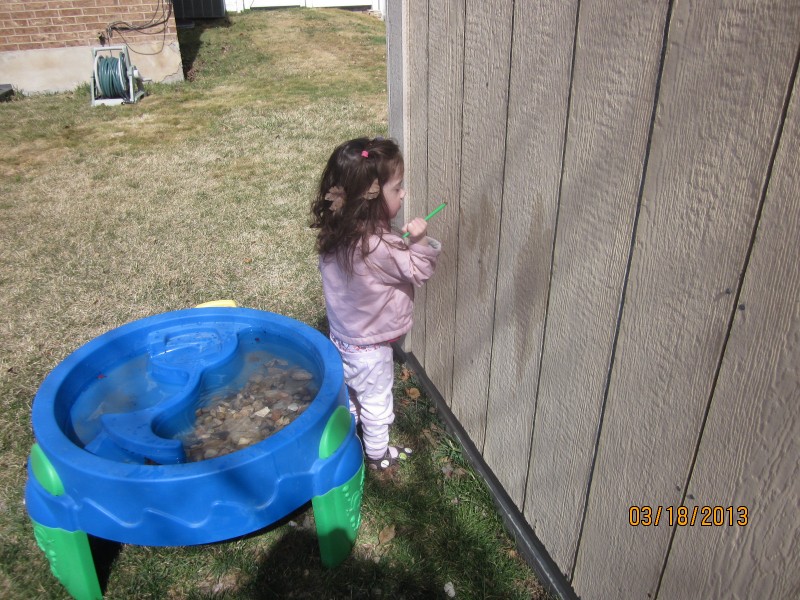 Miss Happy Face.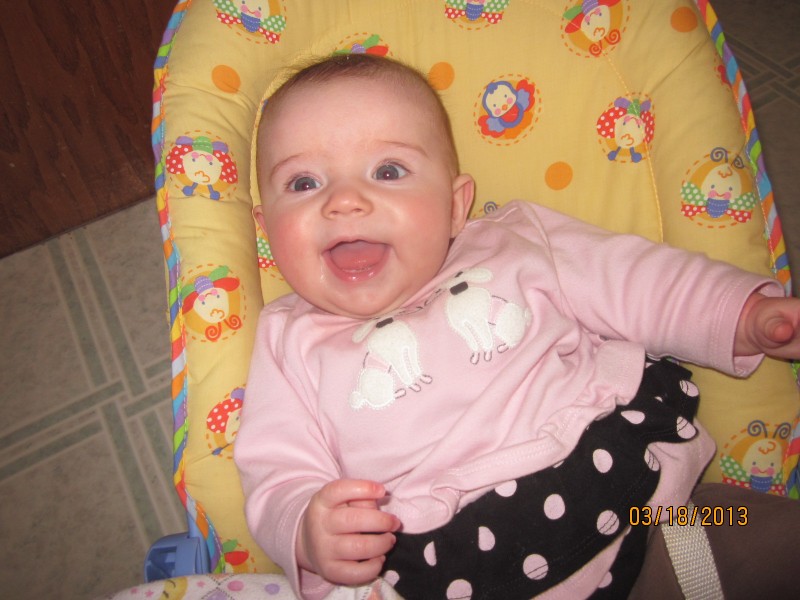 Carissa's favorite place to be.