On Saturday we take Wes to BYU for Athletic Connection. He gets to hang out with other people with Down syndrome and BYU athletes. Well, this past Saturday the team cancelled and the group took us bowling instead.
I've taken Wes and Carissa bowling before, and Wes LOVES it. Last time Carissa was a little too young to appreciate it, but this time (at age 2 1/2) she was into it.
We shared the lane with two other siblings, Clark (who is a teenager with DS) and his little brother Josh. A handful of BYU students are always on hand to serve, and this girl helped my kids bowl. John and I mostly stood back and watched, making sure they didn't run into the lane or try to grab a ball and start bowling when it wasn't their turn.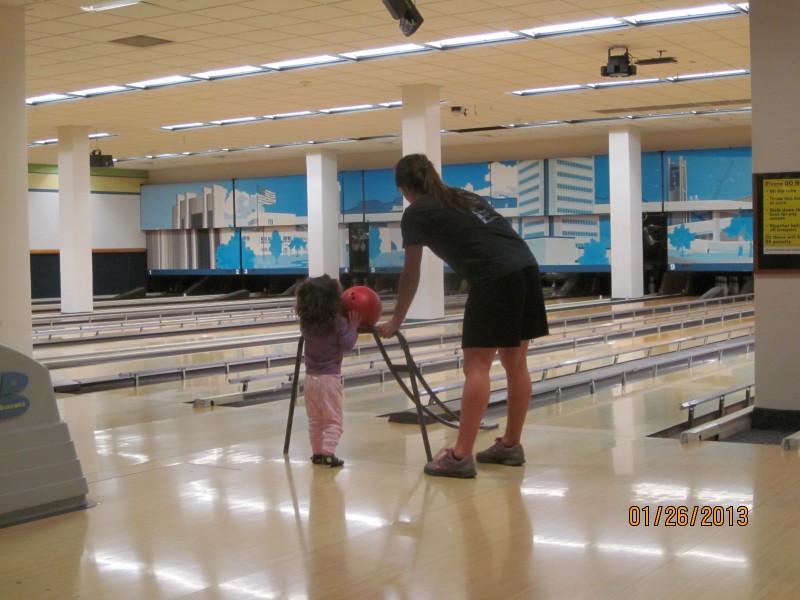 Waiting to see where her ball ends up.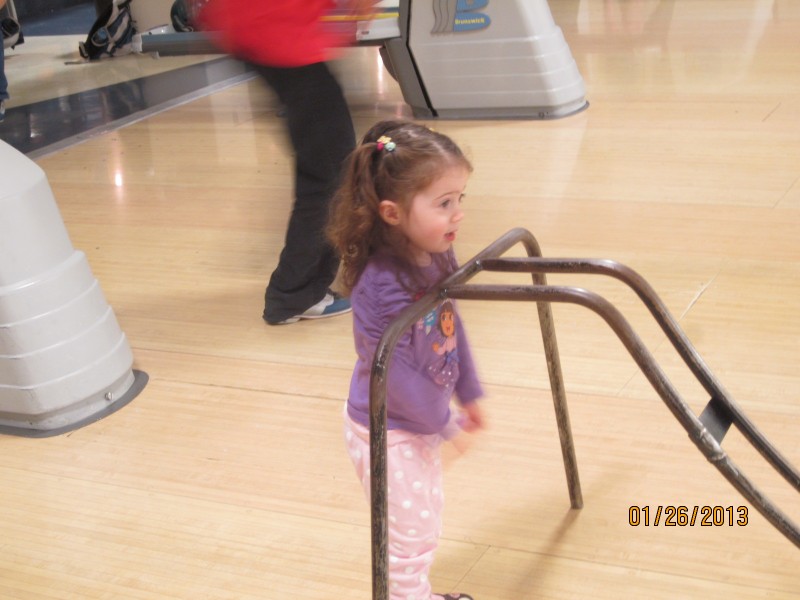 I have many blurry pictures of Wes and Carissa jumping up and down and shouting things like, "Alright!" and "Yay!" Carissa danced around a lot, while Wes did more shouting.
And the baby sister? Well, she watched and slept from her baby carrier strapped to my chest.

All in all, with bumper bowling the kids didn't do too badly.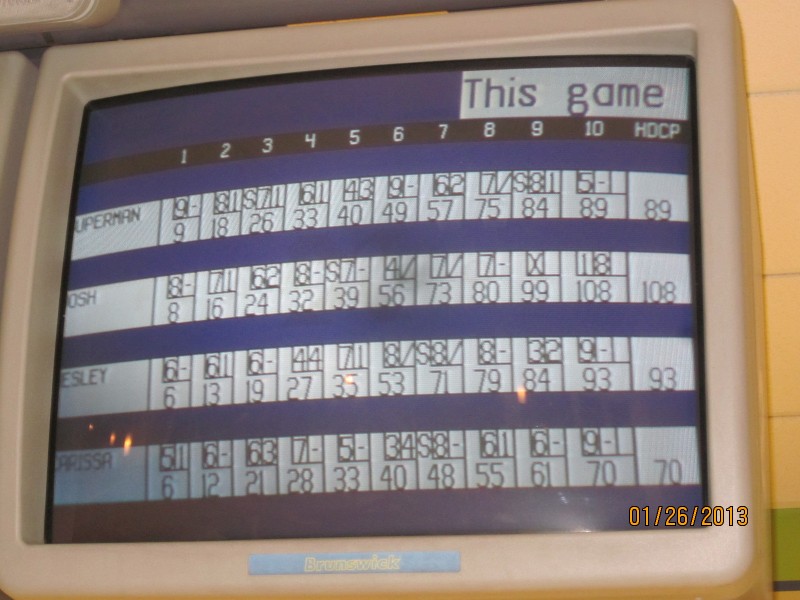 After we finished bowling John and I took the kids to the BYU bookstore. I got to browse and the kids read stories in the children's reading area. The BYU bookstore is a magical, wonderful place to be.