Here's everything I neglected to blog about in a more timely manner from July.
Our wedding anniversary. Our marriage is 10 years old. To celebrate we got a sitter and went to a free heritage days celebration that included interesting displays from the Pilgrim days and presenters demonstrating the work of colonial bakers and blacksmiths. It was actually really fun. And so NICE to be out without children. Good thing, too, because they would've been jealous of this:

My dad's side of the family had a reunion near enough that we attended.

The kids loved the pinata. Not the candy so much as the hitting.

Cousins Carissa and Ashley.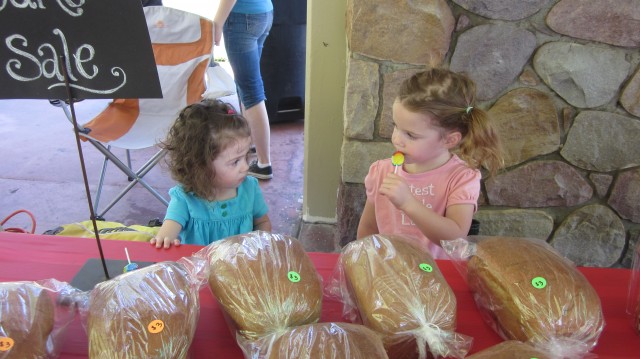 My sister, brother, and me with some kids.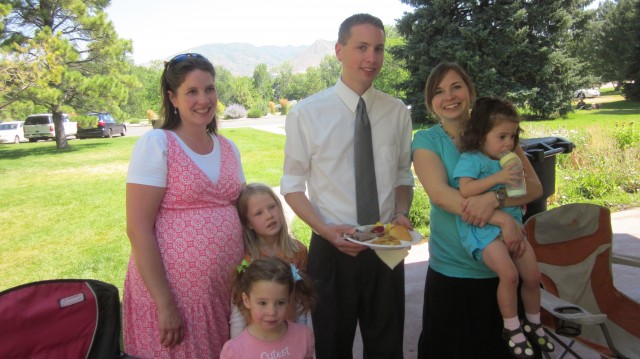 Girl cousins.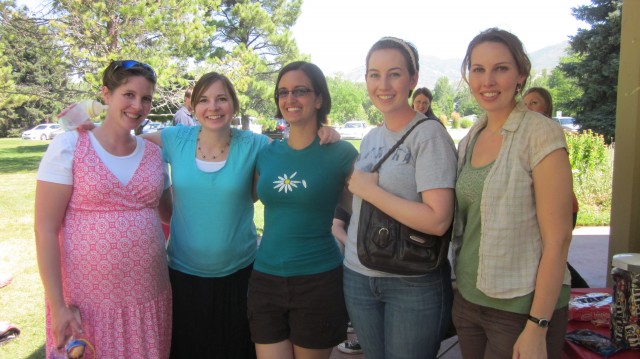 Wes went to preschool four days a week for about 2.5 hours in the morning. This was his aide assigned to give him a little extra help.

And while he was in school Carissa and I did motherly-daughterly bonding activities like drinking frozen hot chocolate at the mall.

One day I found that Wes had scribbled on the table. But when I looked up close and saw how nicely he had written the letter "W" over and over again, I couldn't be mad.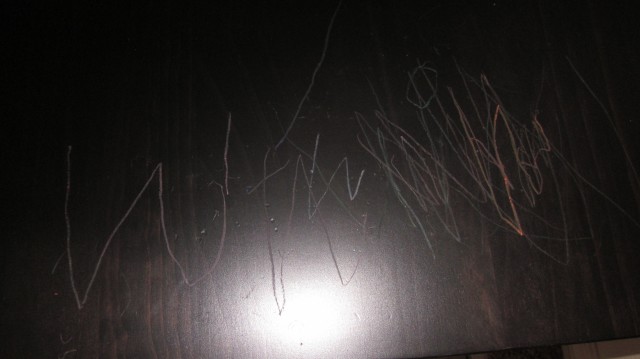 The kids are joined at the hip, sometimes…
Playing in the sink.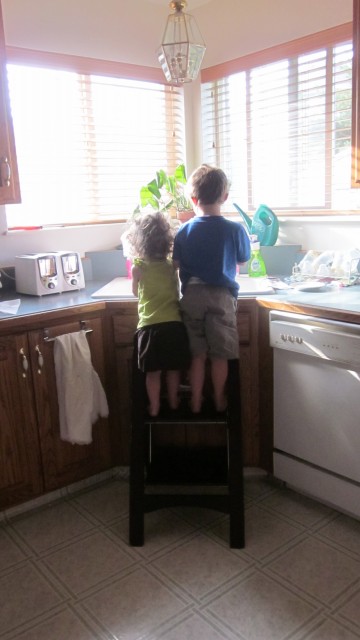 In the sandbox.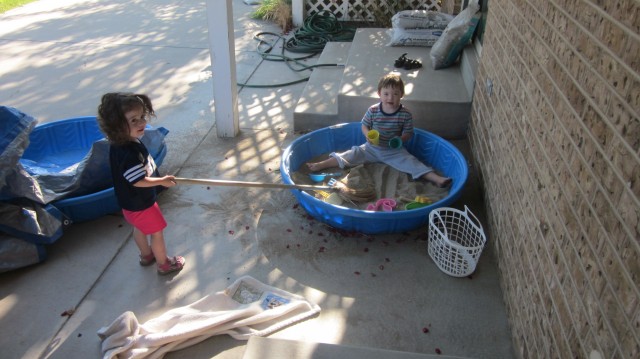 In the wading pool.

Eating ice cream.

And apples.

Making a birthday card for their grandpa.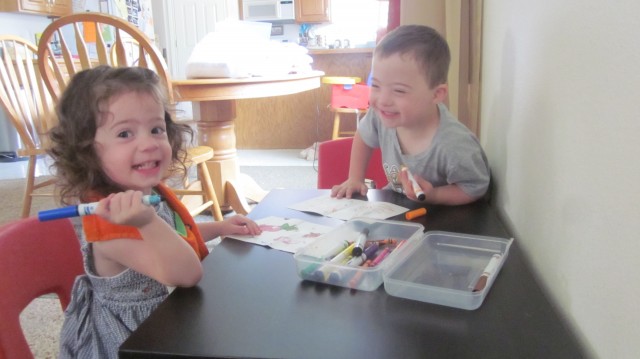 And getting messy doing it.

Eating breakfast on the couch.

Wes likes to put toys or DVDS (which I have since hidden) on the treadmill (which is unplugged) and push them down the conveyer belt, go to the other side, pick up, and repeat.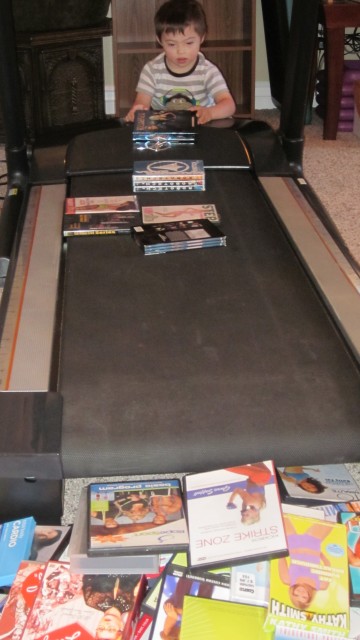 He also likes to build tall towers, but sometimes he likes to line up the blocks instead.

He is a climber.

Carissa loves her teddy bear.

She's also a pretty good shopping companion.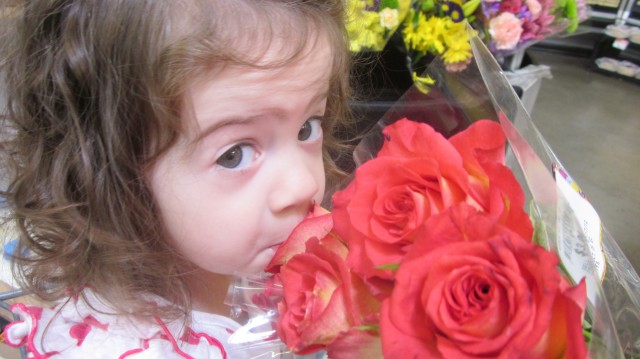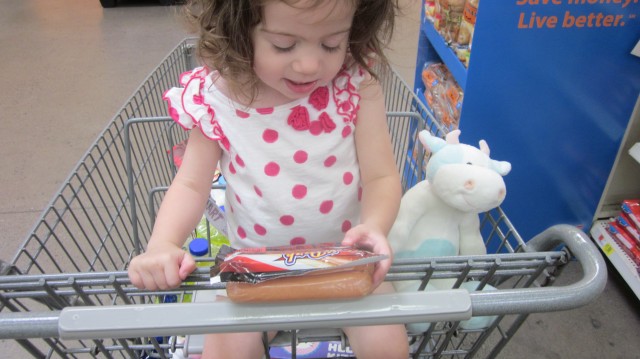 She is a painter.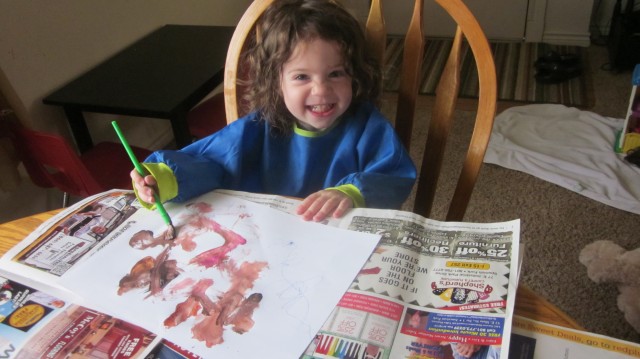 This is her favorite place to sit–on the back steps.

Picture time.

One day I took them swimming. I don't have pictures of the pool, but of them enjoying their post-swim milkshakes in the car.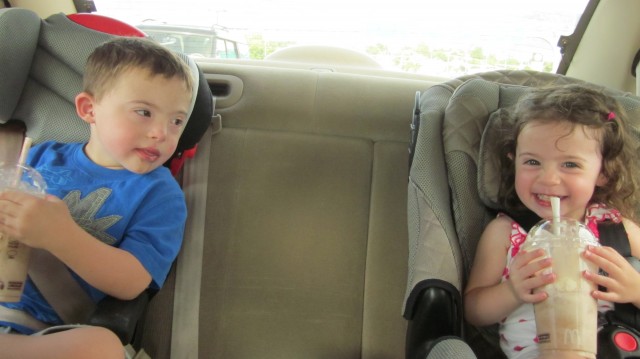 We had a church party in the canyon that involved playing football…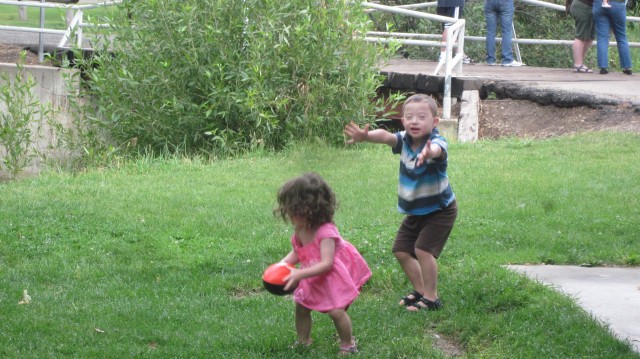 …and wading in the stream. Which I wasn't willing to do, but a kind neighbor was.

About five seconds after we left, this was the kids: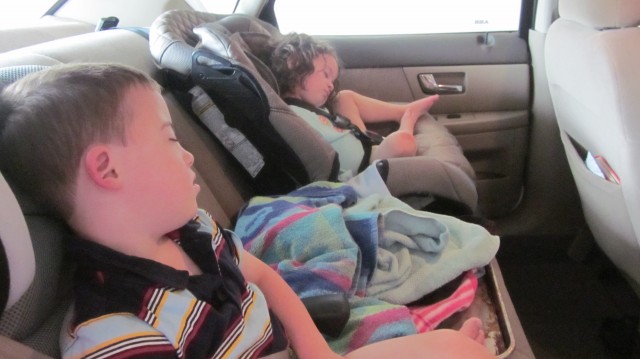 Our grass mysteriously died in patches while we were on vacation in the spring. John miraculously brought it back to life after careful reseeding and diligent watering. Another reason I'm grateful for a husband; if it were up to me, the grass would've just died and that would've been that.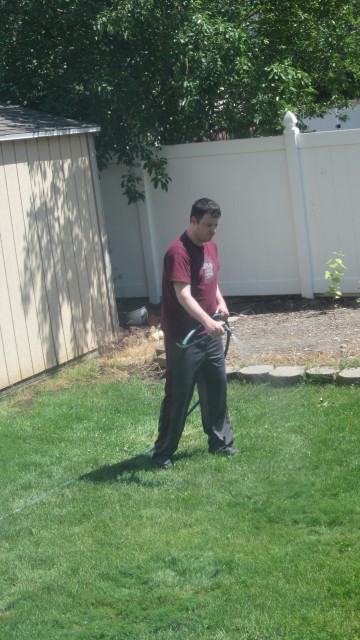 Park morning with cousins.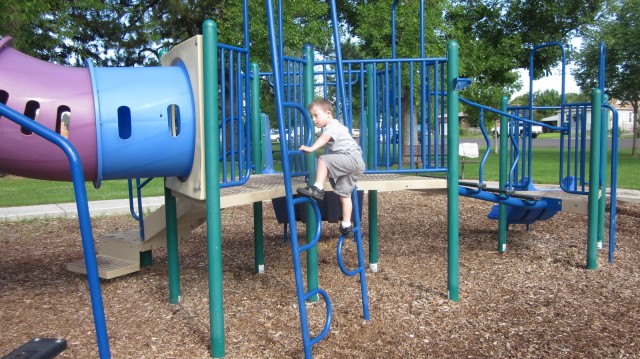 "Airplane!"

We took the kids to a Taste of the Valley event. Here's us leaving.

And I took the kids to a small local parade. To say they loved every second is an understatement. Wes loved yelling "hi" to the floats, Carissa loved grabbing as much candy as she could, and Wes loved throwing the candy right back at the throwers.