On Easter Sunday before church I attempted to get some nice, posed pictures of my two kids in their Easter best.
Oh, well.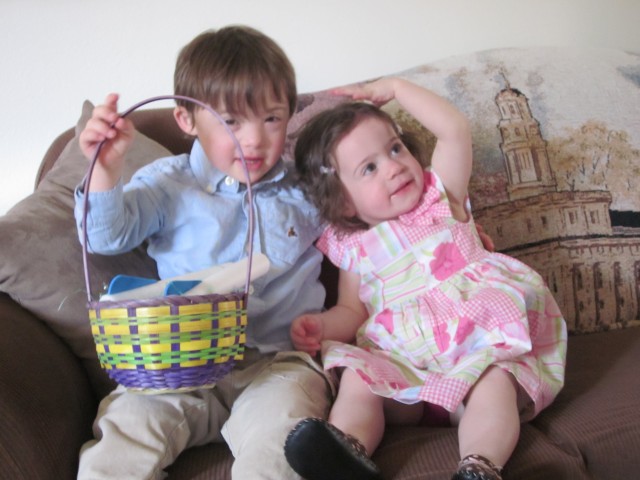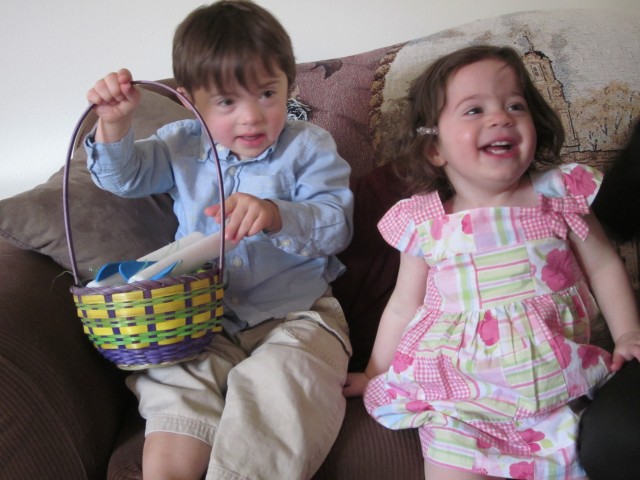 In the afternoon we headed out back for our first-ever family Easter egg hunt. I filled some eggs with chocolate (for Wes) and others with crackers (for Carissa, who's allergic to nuts processed with the chocolate).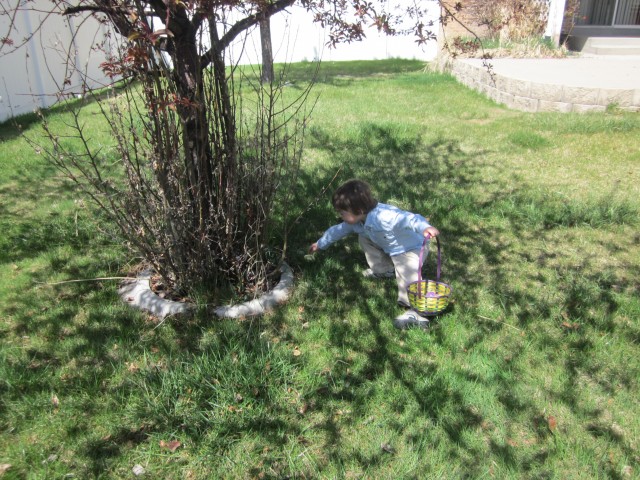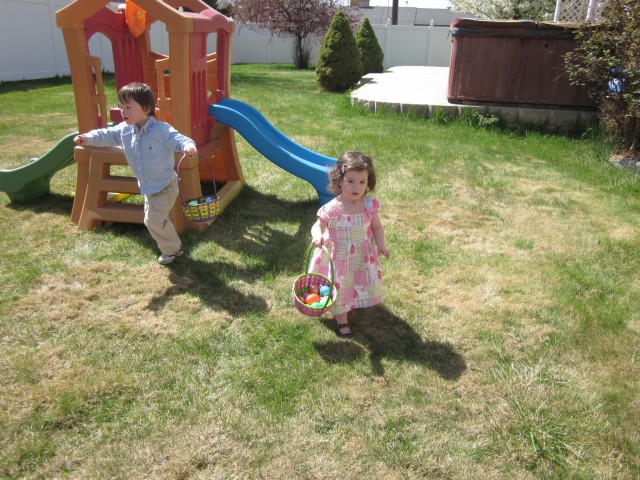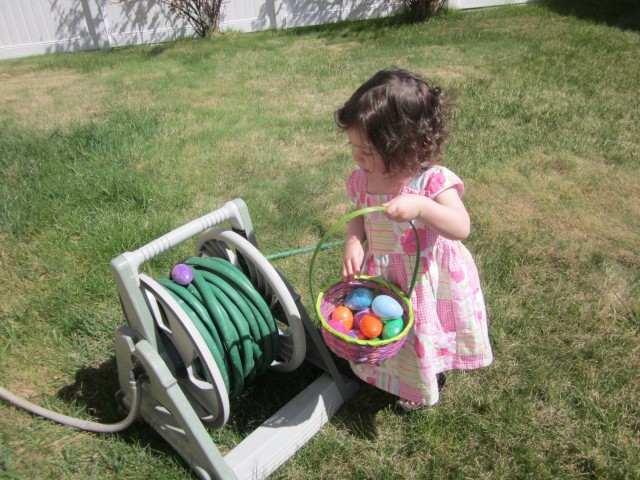 I love Carissa's Easter dress.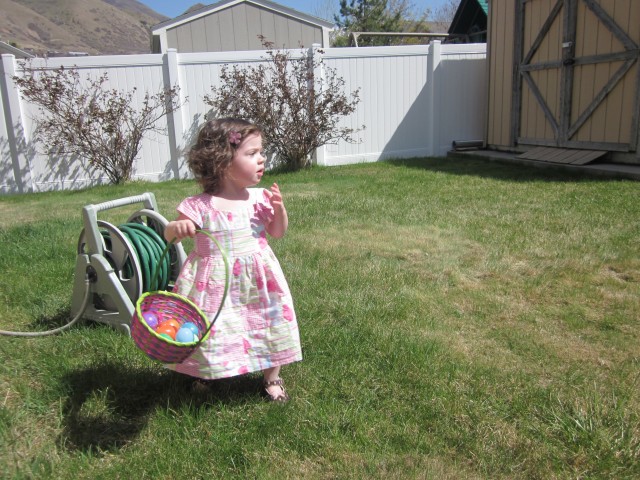 Here's the end of our hunt:
And then they got to sit inside and reap the fruits of their labors.