John and I painted the pottery we made.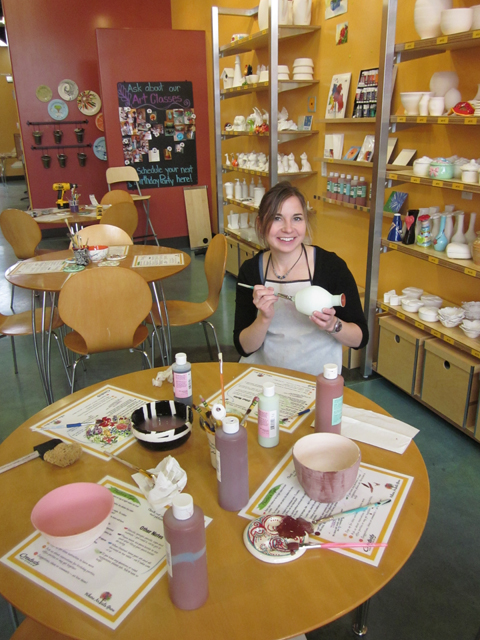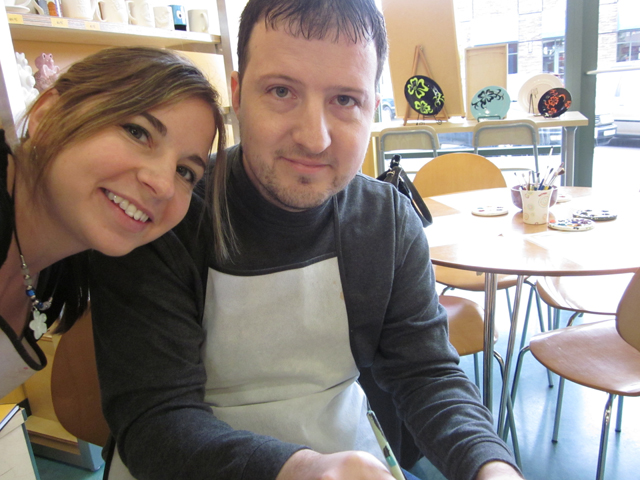 It was fun to paint, but we really had no idea how exactly the pieces would turn out. The paint on the pottery looks very different before and after firing.
BEFORE:
John's bowl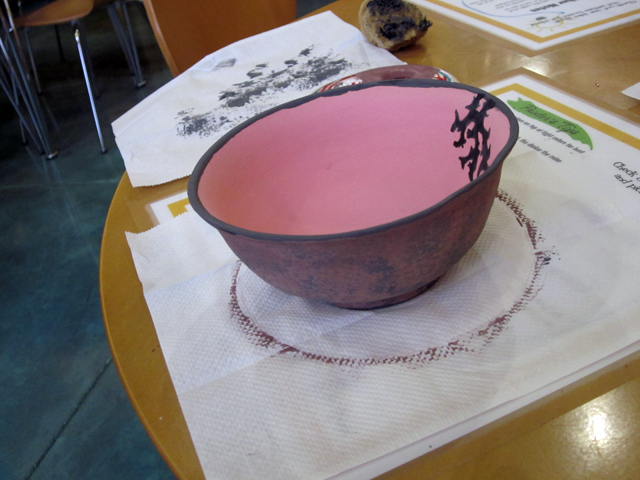 Shannon's bowl

Shannon's vase

A week or so later I went back to bring home our painted babies.
AFTER:
John's bowl

Shannon's bowl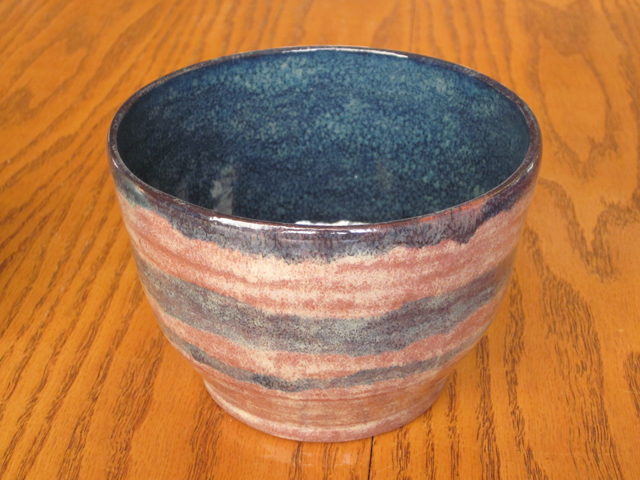 Shannon's vase