Wes has never been one of those kids who gravitates towards crafts. So the other day when he came up to me and said, "Paint!", I had ask him to repeat it a few times to make sure I heard right.
We went downstairs to the office and dug up my old (very old) tray of watercolor paints. I set him up at the table with a cup of water, a coloring page, and old newspaper, and then he got to work on his masterpiece.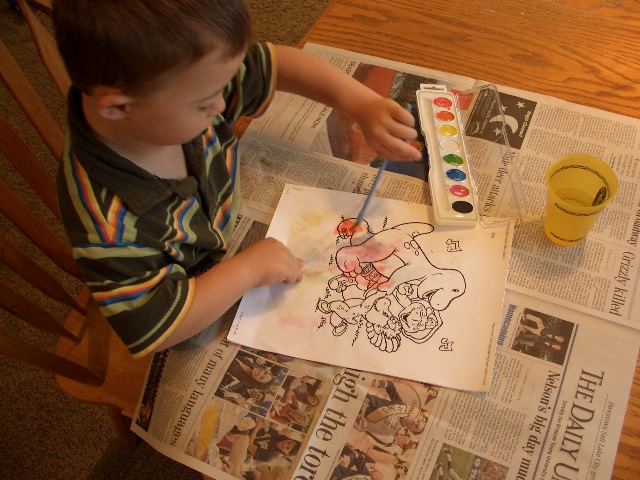 And here he is showing off his ambidextrous skills. He is left-handed but often uses his right.