My favorite gift from John: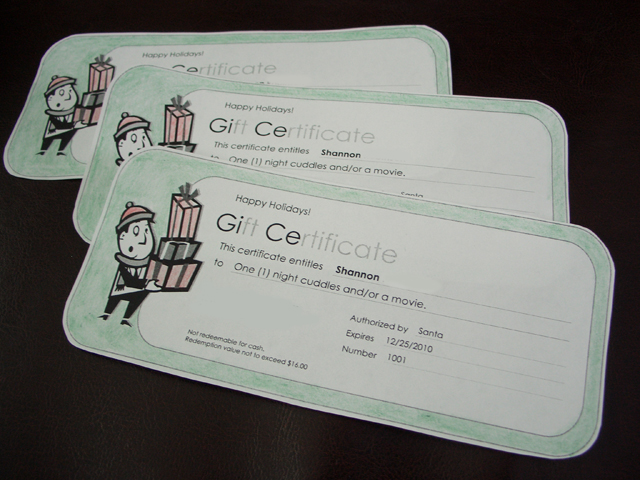 A special, very unhealthy but fast-to-make treat for breakfast, from "Recipes Old & New, Tried & True, from The City Beautiful Nauvoo":
"Golden Puffs"

2 cups flour
1/4 cup sugar
3 tsp. baking powder
1 tsp. salt
1 tsp. nutmeg
1/4 cup oil
3/4 cup milk
1 egg

Stir with fork until mixed. Drop by teaspoon into hot oil and fry until golden brown. Roll in sugar and cinnamon. Eat warm.
Meanwhile Wes has been busy, helping with the present trimmings: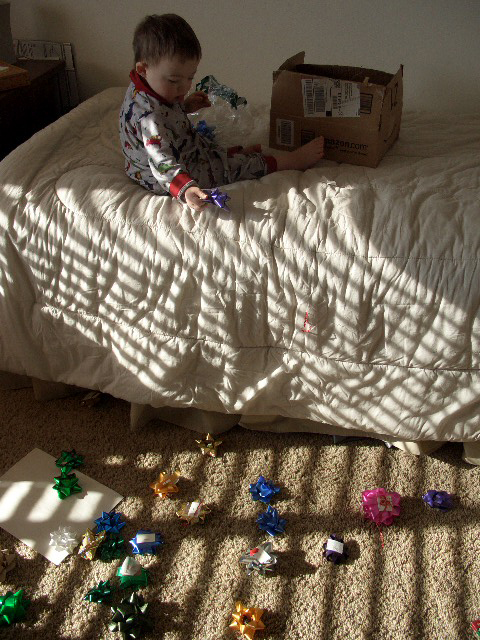 And his favorite new pastime, which involves cleaning out his room and dumping the contents over the railing at the top of the stairs. He must have run out of books after I took the video, because next he started emptying out his hamper of dirty clothes. Yes, every day I carry a big pile of stuff back upstairs.