I helped organize a Zumba Halloween party that raised money for the Utah Down Syndrome Foundation. The party was on October 29th. The first hour was all Zumba (in 20-minute segments taught by three different instructors), then we broke for a dance performance by P.A.L.S. (a dance troupe of young adults with Down syndrome). Following that, I taught my 20-minute segment, we drew some names for prizes, and then we did 20 minutes all-request Zumba.
Around 75-100 people came, many in costume. In spite of the heater not working and it being about 40 degrees outside, the event was a success. For a first-time effort at organizing a fundraiser, it turned out well. And I learned a lot. One thing I'll do differently next time is not agree to teach three back-to-back Zumba classes the same day as the event, because by the time it was my turn to teach my body was like, "Three hours of exercise is enough. I quit." It was fun anyway, but I was tired.
I just got back pictures from the event taken by our talented photographer, Tabitha Davidson (check out her photography Web site).
Observe:
We held it at The Apollo in American Fork. The lighting was cool.
Desree taught the first segment, and we had a surprise visit from Michael Jackson!
Then Jessica taught.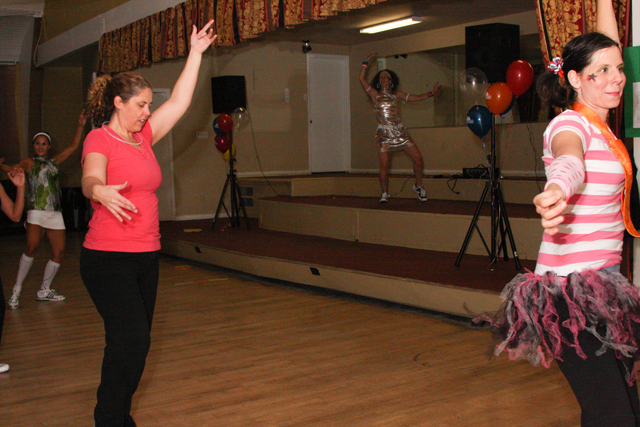 And Laura. I didn't even recognize her when I arrived. Nice wig, Laura!
(By the way, these three ladies are GREAT Zumba instructors.)
I was supposed to be a schoolgirl.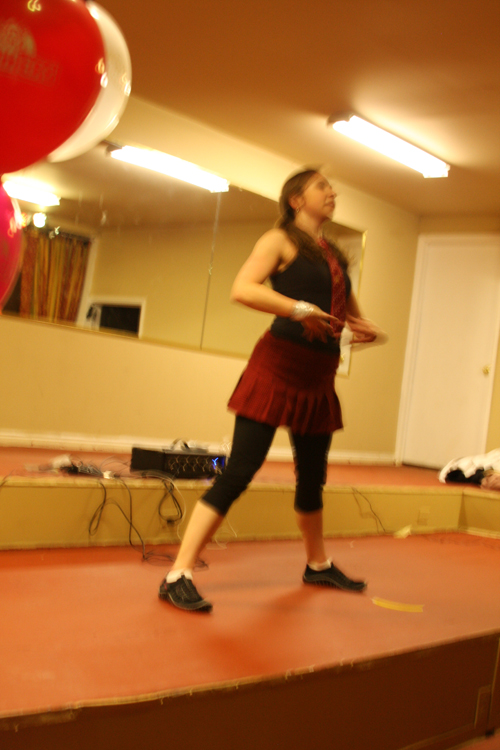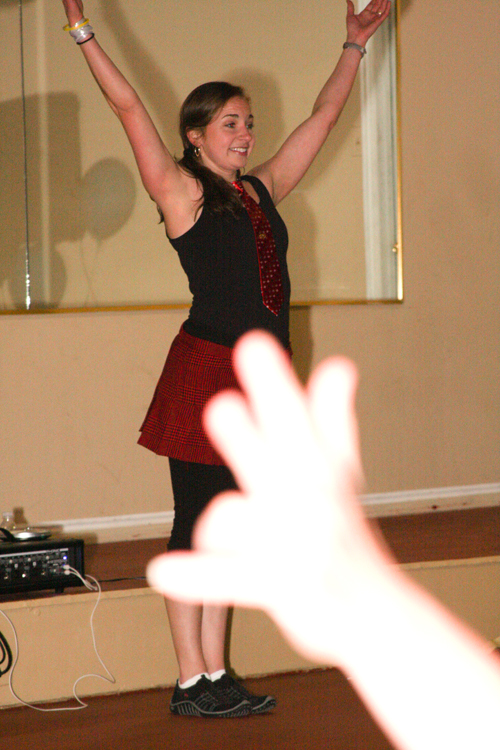 The last song I taught was a booty battle. My classes love booty battles. We divide the room in half and face off. One side does a move, then the other side does the same move, trying to best them. There is much booty shaking and smack talking.
Wes was Superman.