I realized that I never posted photos of Wes when he was a little guy. That is, littler than he is now.
Here's a head shot from the day he was born, September 12th:

Here's a shot of him in his Halloween costume at six weeks old. Notice how much more filled out his face is now.

Here's a full-body shot of him in the NICU when he was one day old:

Here he is at five weeks old. Incidentally, I took this photo because it was one of the last preemie diapers he wore. He's actually getting too big for them now.

Here's Wes two weeks old: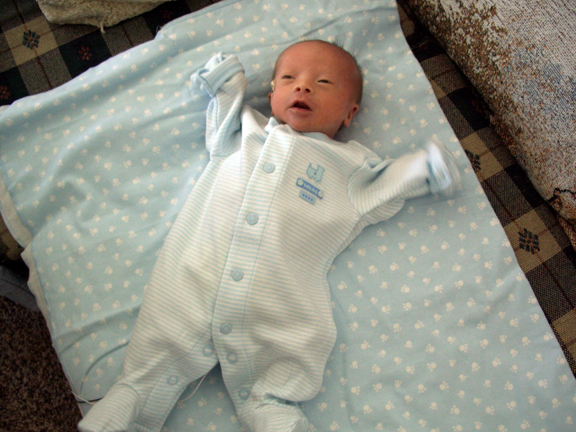 And here he is in the same outfit, but almost seven weeks old. He fills out his clothes much better.
And a few other shots from his stay in the hospital.
A yawn:
This was the first preemie onesie he wore. Isn't it huge?!
And me holding him, displaying him in all his glory.