John's not a morning person. Waking him up when he's not ready to wake up is pretty futile.
Our son appears to be the same way.
Here are some pictures I took of Wes the other day while holding him, trying to get him to wake up.
He's asleep.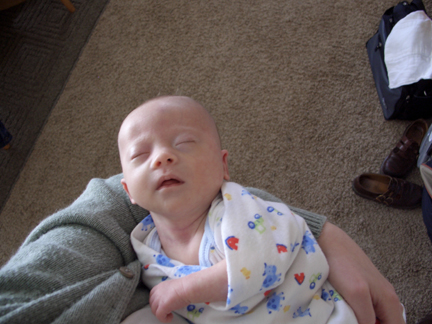 He's thinking about cracking those eyes open.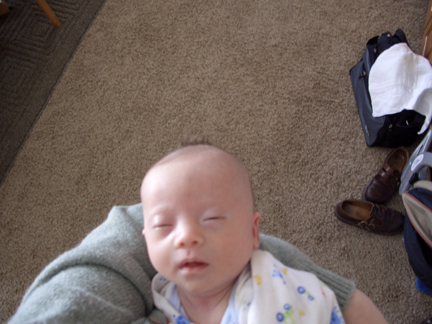 His eyes open!

…and shut again.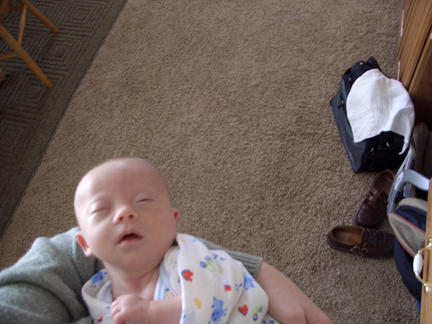 I nudge him and he gets angry.

…and then contemplative.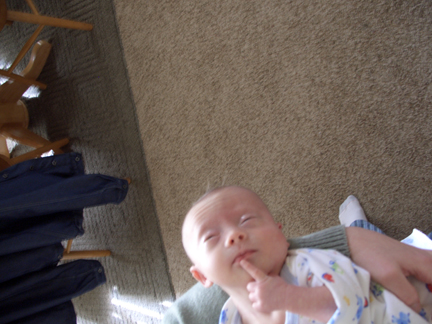 Are those eyes really opening?

He's angry again.

Is he resigning himself to waking up?

Not without a fight.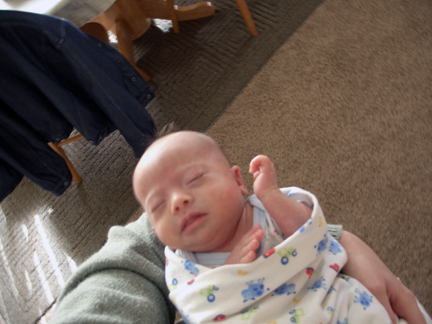 It appears I'm losing the battle.


He won.