I have a ton of pictures to get up here eventually. But today I'll share with you pictures from Wesley's bath this morning. Babies are darn cute naked.
Here's Wes getting soaped up in our little pink tub. He's pretty good natured about being soaked in nice warm water.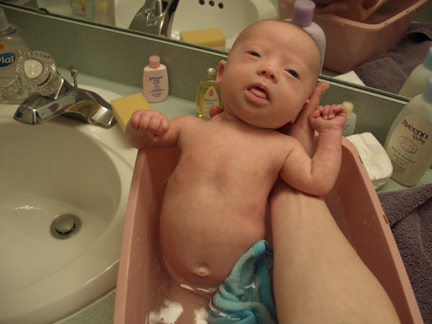 Now we're getting ready to wash his hair.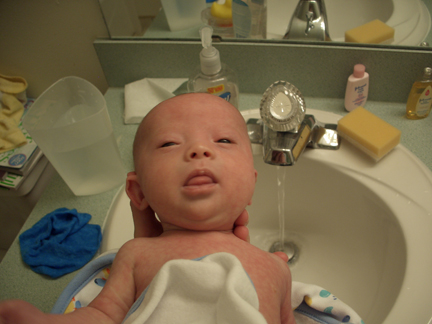 I just get his hair wet under the faucet and then soap him up with the sponge.
And now he's all done!