This summer we updated our living room furniture and have been working to get the nursery in order.
LIVING ROOM
Here's the Before:
We moved out our old entertainment center and bookshelves to make way for our new stuff. We purchased a matching set of bookshelves, entertainment console, cocktail table, and sofa table from the Antique Chanticleer collection by Stanley. We bought it from a wholesale dealer in Ohio, and the furniture shipped to us all the way from North Carolina. It took forever. We ordered it last spring and it finally arrived on August 4th.
Here's the initial After: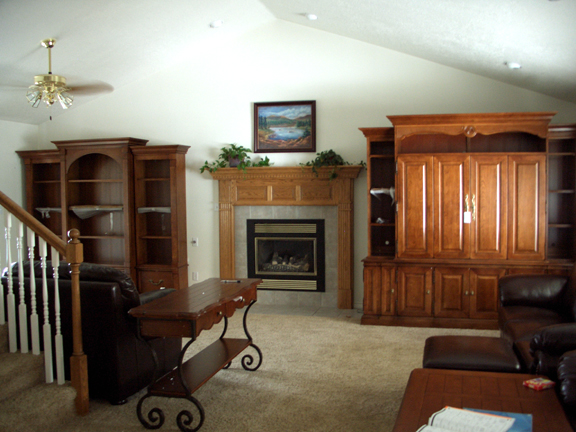 Here's the bookshelves with our books displayed: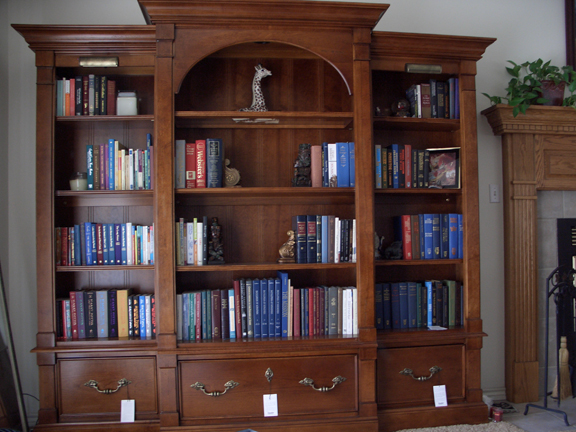 And, lastly, our whole living room with the new flat-screen TV in use. (Good thing the furniture came in time for NFL and college football season!)
NURSERY
I've also been working on the nursery so baby Wes will have a place to live when he joins us.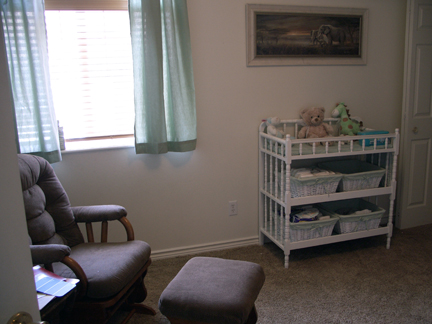 My sister lent us the glider, and the changing table was a gift from John's sister. I put up the sage green curtains and found the white and green baskets to go in the changing table.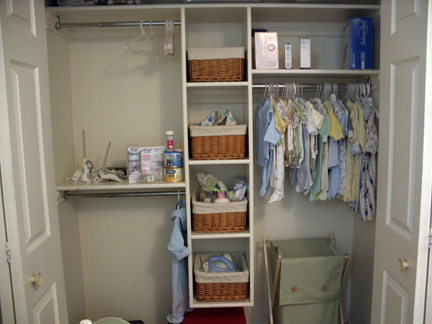 The closet right now is the room's main storage facility, since we don't have a dresser for the baby. Aren't those little outfits hanging up so cute?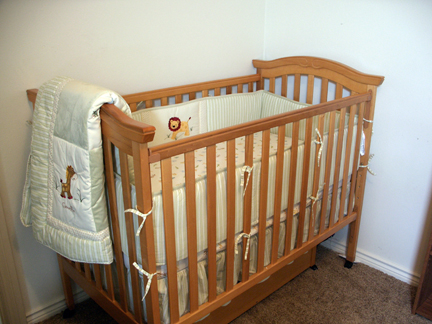 Here's the Crib That Shannon Built. I swore I wouldn't buy into the packaged crib sets, but dang, this jungle set from Target was too adorable to pass up.
The nursery's not ready yet, but gradually things are getting in order. Our goal is to try to get everything else done we need to this week, because at the end of it technically I'll be full-term and baby Wes might be on his way before we know it.