I wanted to post some photos from our visit to my homeland of Iowa last May. We stayed five days, and it rained four-and-a-half of those days. But it was fun despite the wet, fifty-degree weather.
(P.S. More photos at www.flickr.com/photos/shanloraine)
Here's us outside the Mississippi River Museum in our winter jackets. I actually didn't mind the weather; it was just like London! It brought back many positive memories…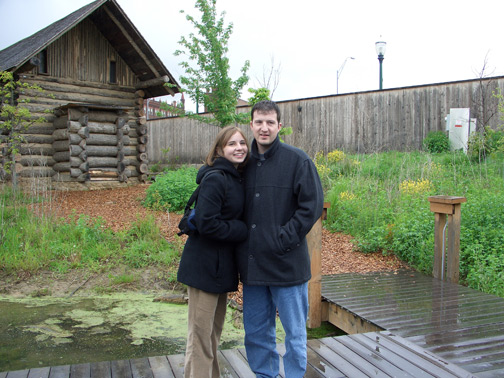 On our first full day in Dubuque I took John to the Mines of Spain. It's a beautiful, woodsy park and has the Julian Dubuque monument. But dang, it was cold! And we got rained on. But we took some photos anyway.
Here's the monument: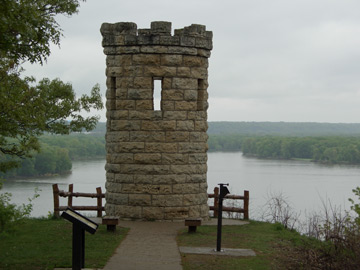 And Dubuque as seen from the Mines of Spain: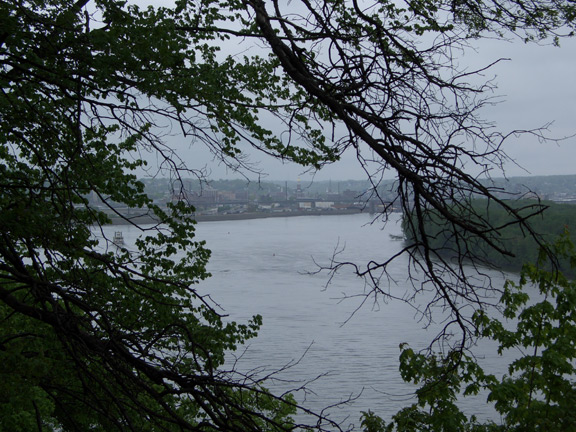 On our last day, in a rare break between rain storms, I took John on a walk in the pasture behind our house. There's over 300 acres back there, I think. Here's the view from the top of a hill. You can see the top of our house smack in the middle.
Also on our last day my parents drove us to visit the House on the Rock near Dodgeville, WI. It's a crazy place. A huge museum built on a rock by this guy who collected all sorts of exotic things from all over. I hadn't been there since I was a young kid. I had forgotten how musty it smells! And I had forgotten about the many music machines. You can buy tokens and use them to start the music machines playing.
Dad got a kick out of the machines. I'm not sure how much my dad spent in tokens, but it was enough to turn on about every music machine in the place. And there were LOTS! One time, about halfway through the museum, my mom, John, and I were in a room looking at the exhibits when we realized Dad wasn't with us. We checked the hallways and saw no sign of him. Finally he comes trotting in waving his clenched hand in the air. "Had to get more tokens!"
Here's my dad by one such machine. (In retrospect, maybe I shouldn't have taken a picture of the only machine that featured topless golden mermaids…)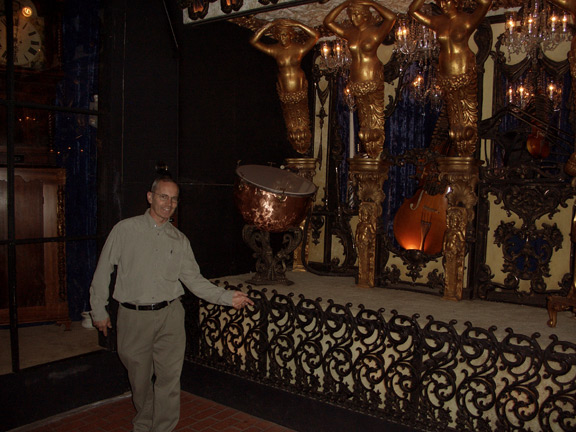 Lastly, here are my parents at the Mississippi River Museum, looking all cute and happy.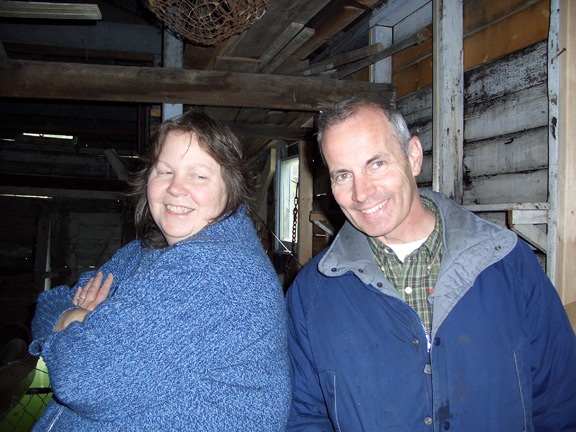 Viva la Iowa!