Carissa is a couple months away from turning 2 and has more than enough massive curly hair to pull back into a pony tail.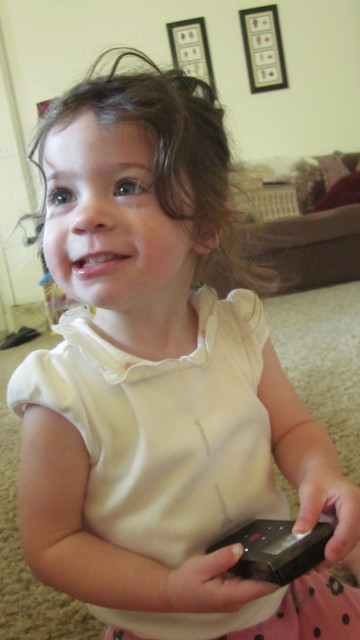 Sometimes when she goes out to play she insists on wearing a hat–but it has to be Wesley's baseball cap. It's too big, so I put it on backwards so it doesn't fall into her face.
She likes to play piano.