So last month I said goodbye to my twenties and entered a new decade of life.
I wanted a party to celebrate, and a party that involved Zumba–one of my favorite things–but I wanted a party that wasn't just for me. I rented some black lights and disco laser lights, and threw a few black light Zumba parties for my students and their friends. We raised a little money to help a family that's adopting a little girl from Russia who has Down syndrome.
(And if you want to see the amazing web site that helps families adopt children with DS and other special needs from Eastern Europe, go here. Can't say enough good about the program. Just to think that if Wesley had been born in Russia or Ukraine to some other parents, he would have likely been given up by them, put in an orphanage to be cared for by nurses with little stimulation until he was five or six, and then placed in an adult institution for the rest of his life. Many kids only live to age 18 or so because of the conditions. I'm so glad we have Wes, and that families are going out of their way to make better homes for these kids!)
The parties were fun, but a lot of work for me! Possibly the most tiring but rewarding birthday I've had so far.
Lots of neon is the key to showing up under the light. Since I was leading a room full of students, my arms and feet needed to be highly visible.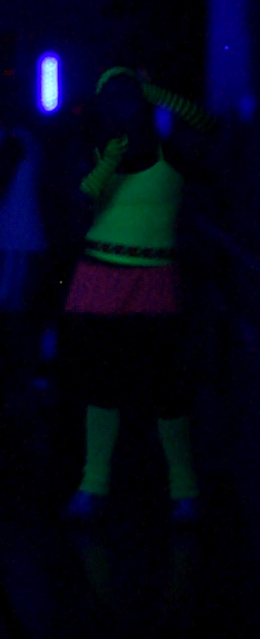 The kids liked the glow bracelets.
Same kids, same pose, just in the dark.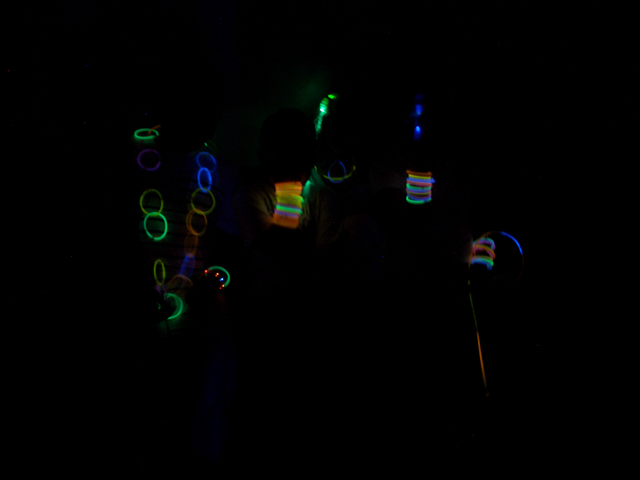 I made cupcakes.
Friends/fellow instructors.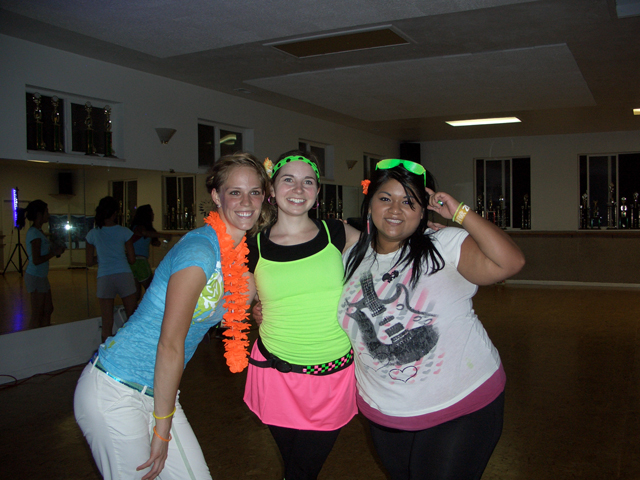 I held three different parties in three different places. Two blacklights was enough for even the giant gymnasium for my class at BYU. In this smaller room, two was a little bright.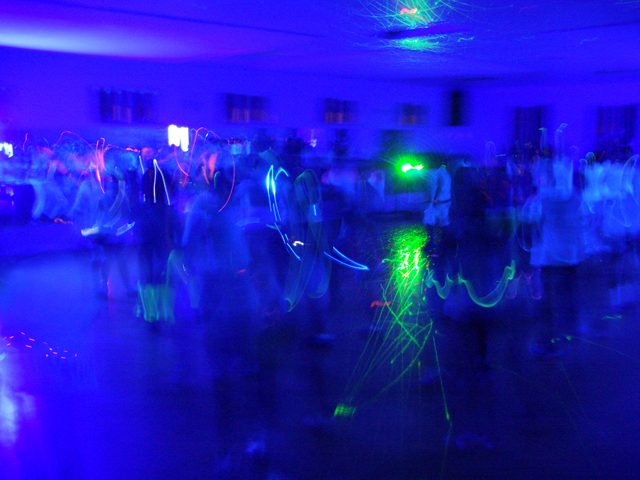 And this is about the only video I have, from our first black light party in my Springville class. The song is "5 Letras," a reggaeton rhythm.