On our final full day in Oregon visiting my brother and his family we went to the lovely Oregon coastline where we grilled lunch and spent an hour at the beach.
There was a playground next to our picnic table.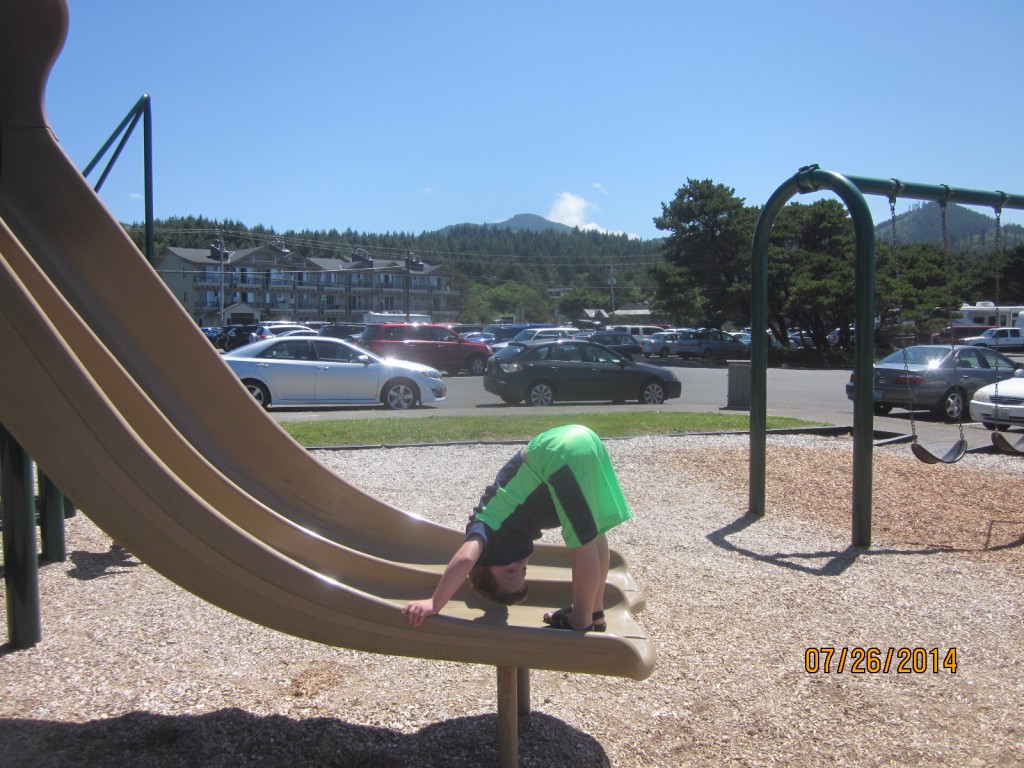 Once we arrived, while Josh and John set up the lunch, the rest of us went down to the beach so they could see the ocean. For Elizabeth it was her first time, and maybe the first time Carissa can remember. It was a nice day for the beach. The water was actually warm. Super windy, of course.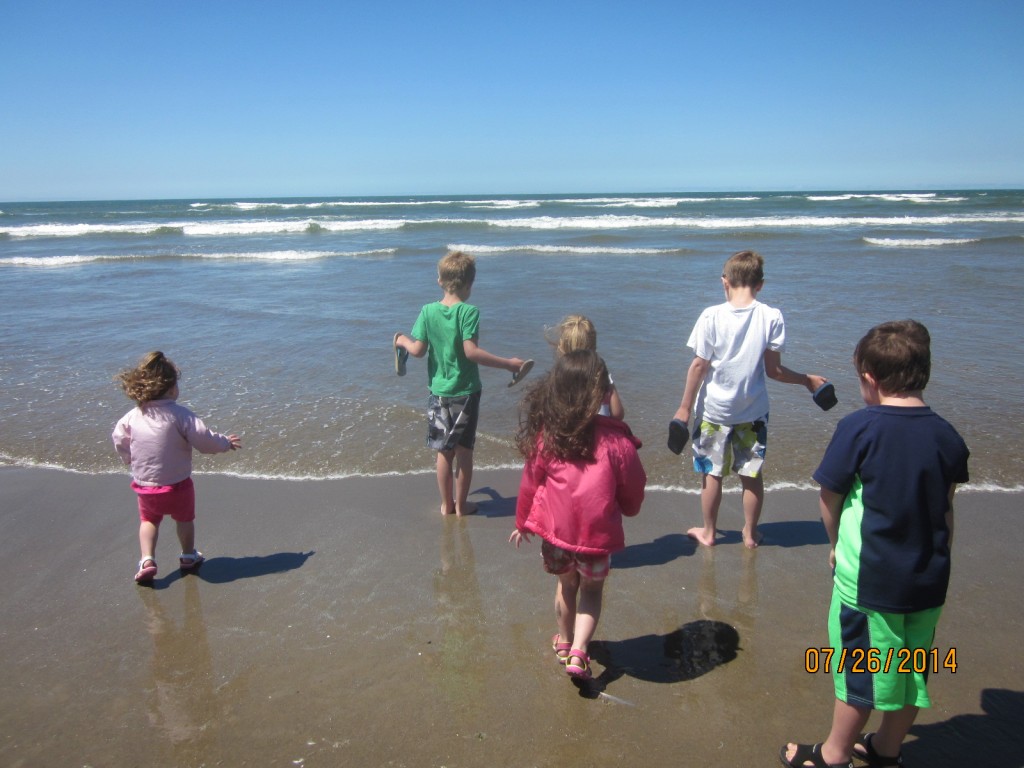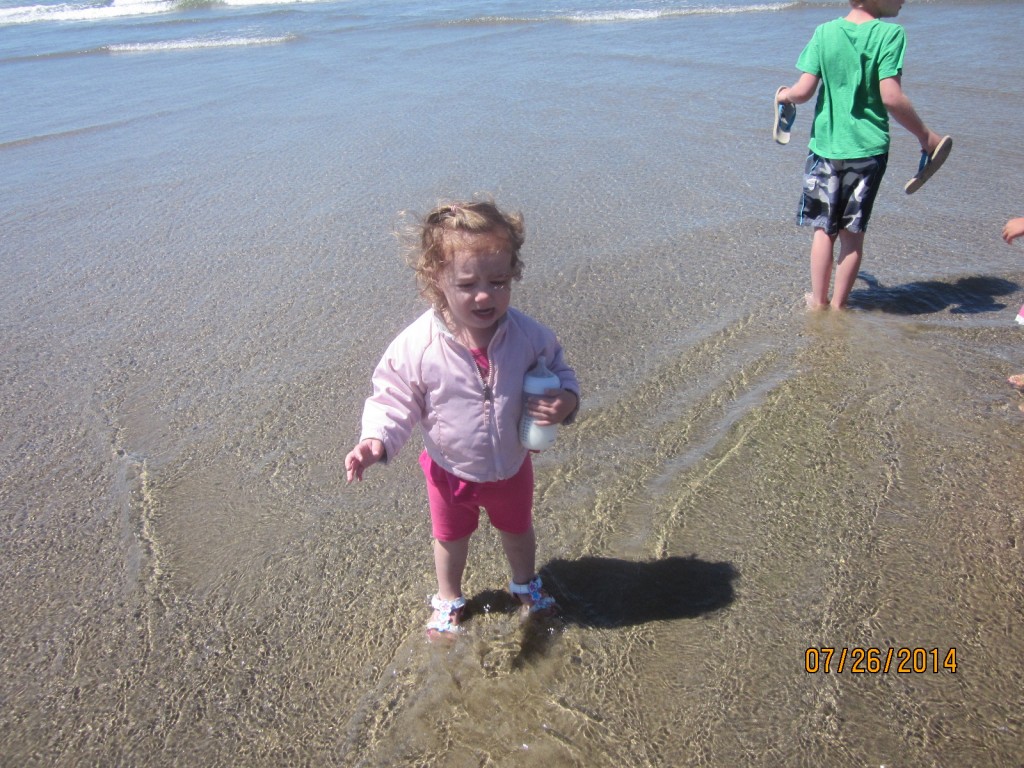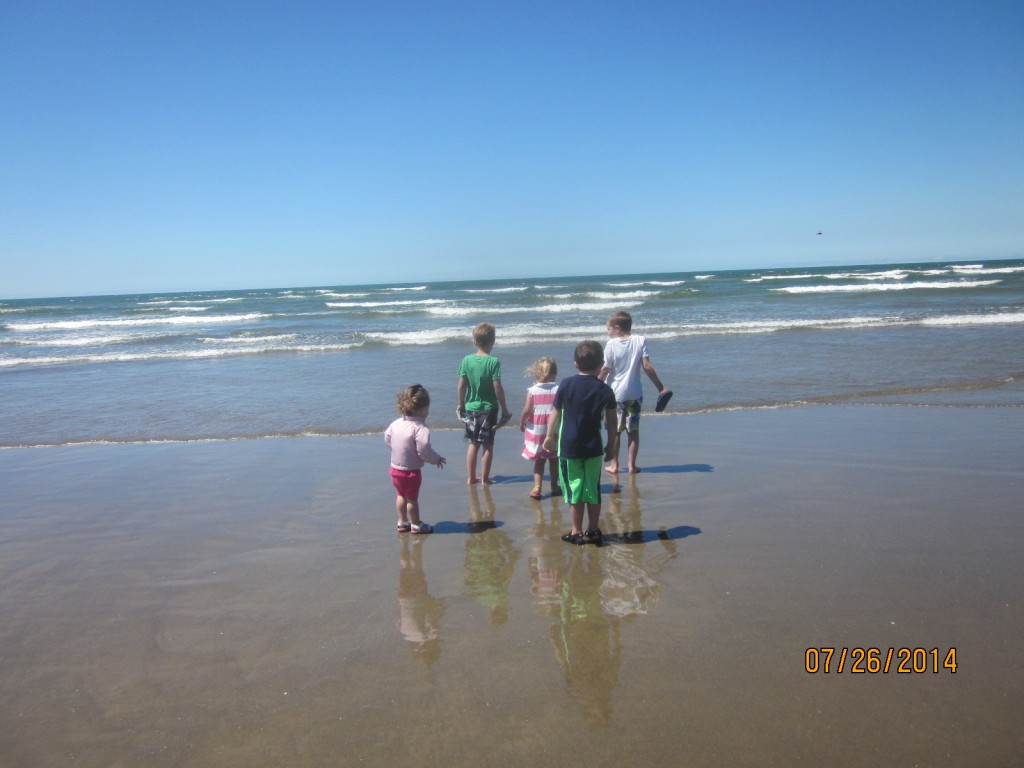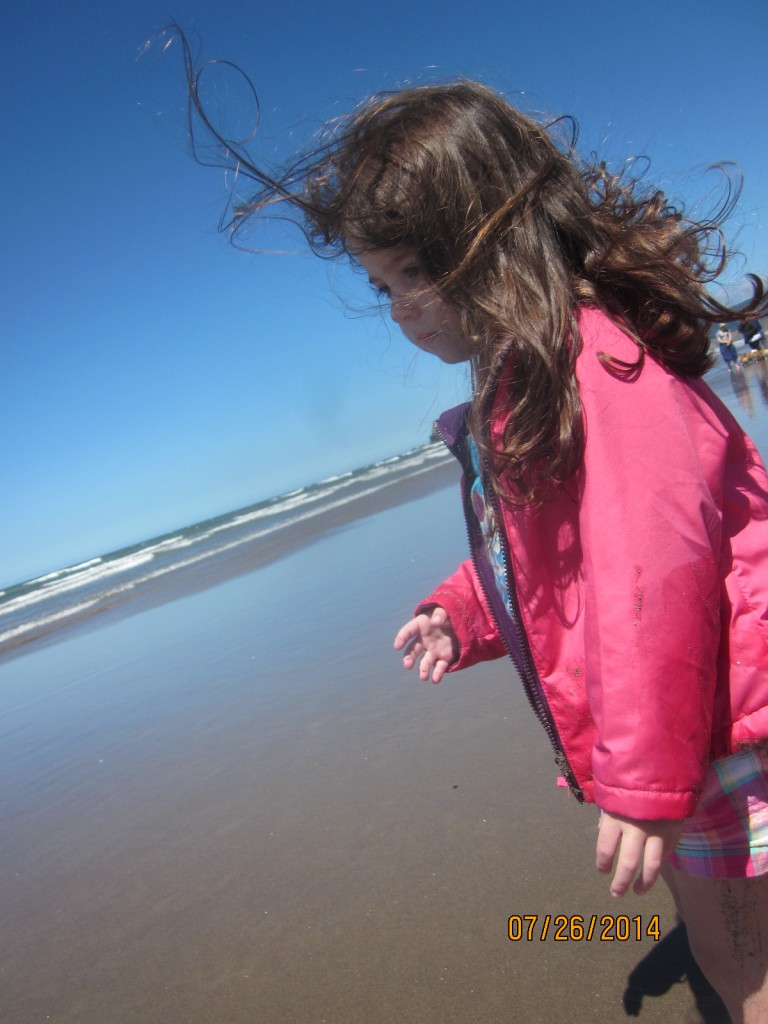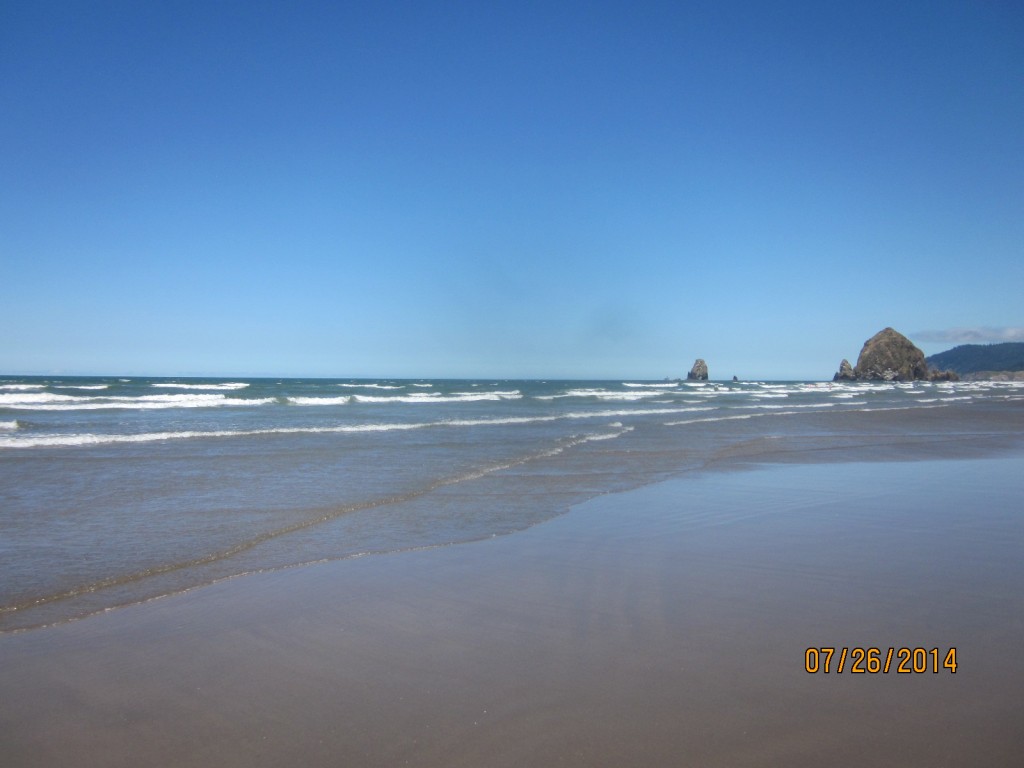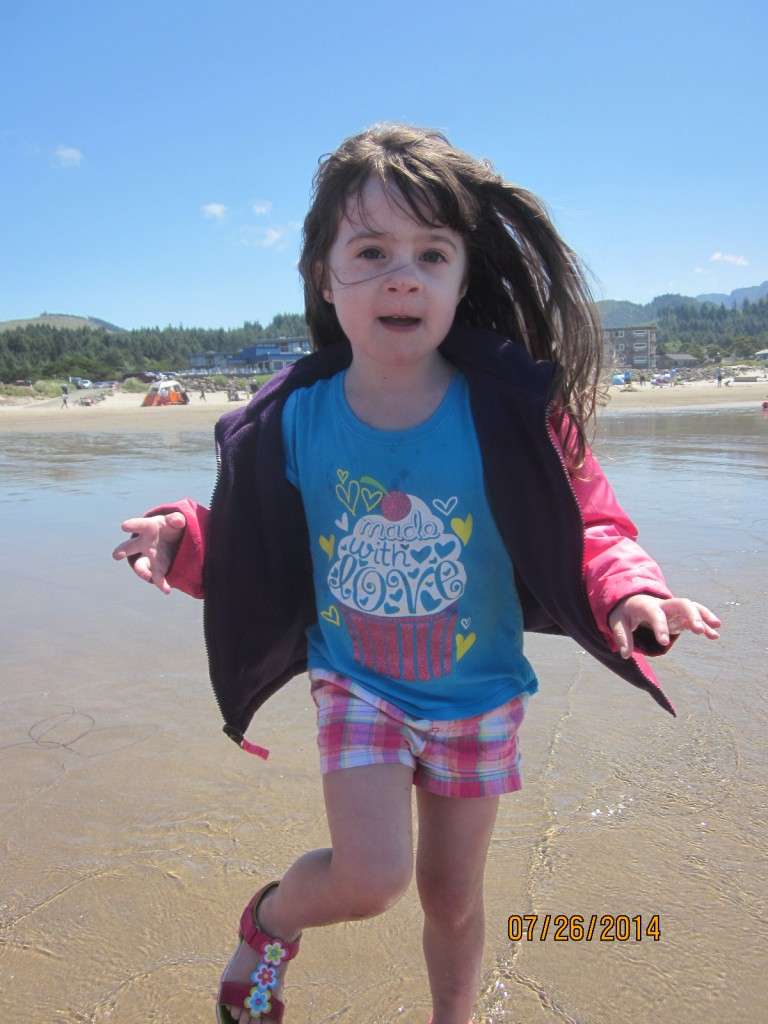 Then we ate the lunch that Josh and John carefully prepared: hotdogs and grilled pineapple. So good!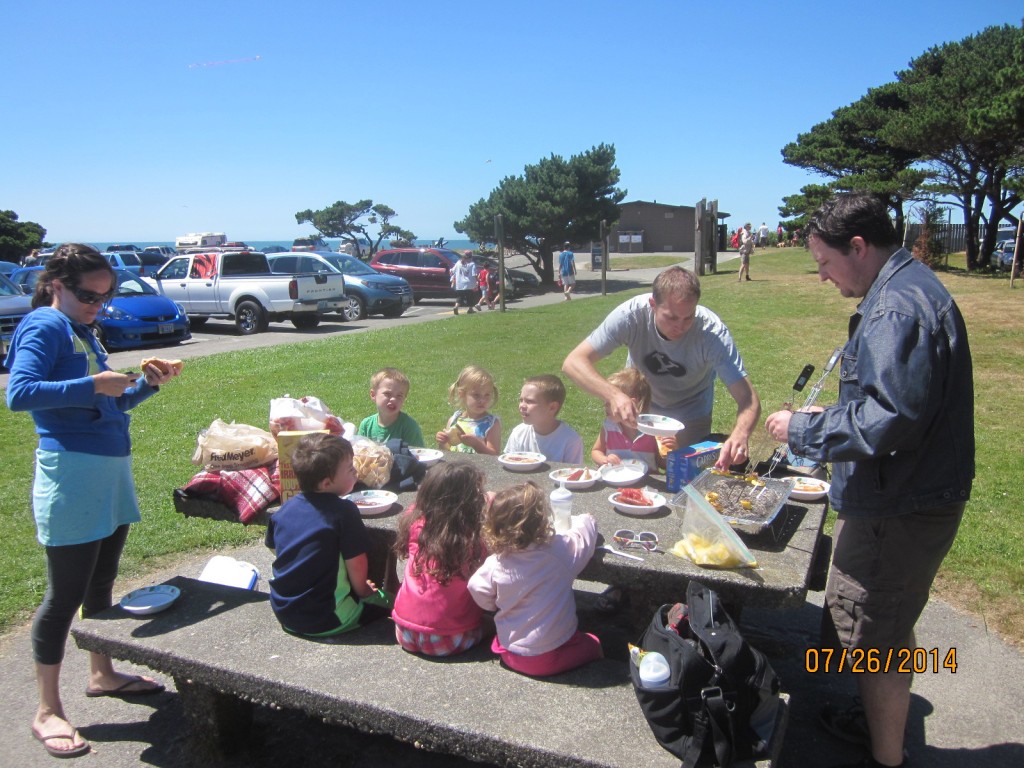 More playing on the playground!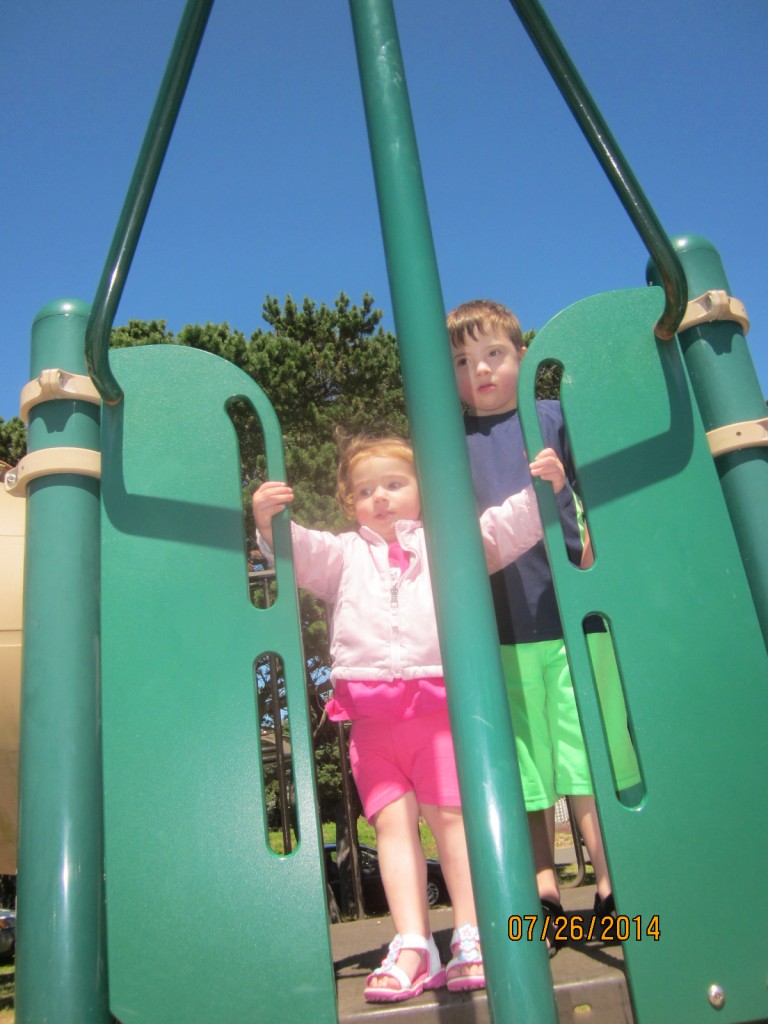 After lunch I took my kids back to the ocean. Carissa loved running into (running away from?) the waves with her twin cousins. We had to watch Wes carefully to make sure he didn't go too far into the ocean. He was one with the waves. Elizabeth loved the water, but we had to hold her hand so the waves didn't knock her over.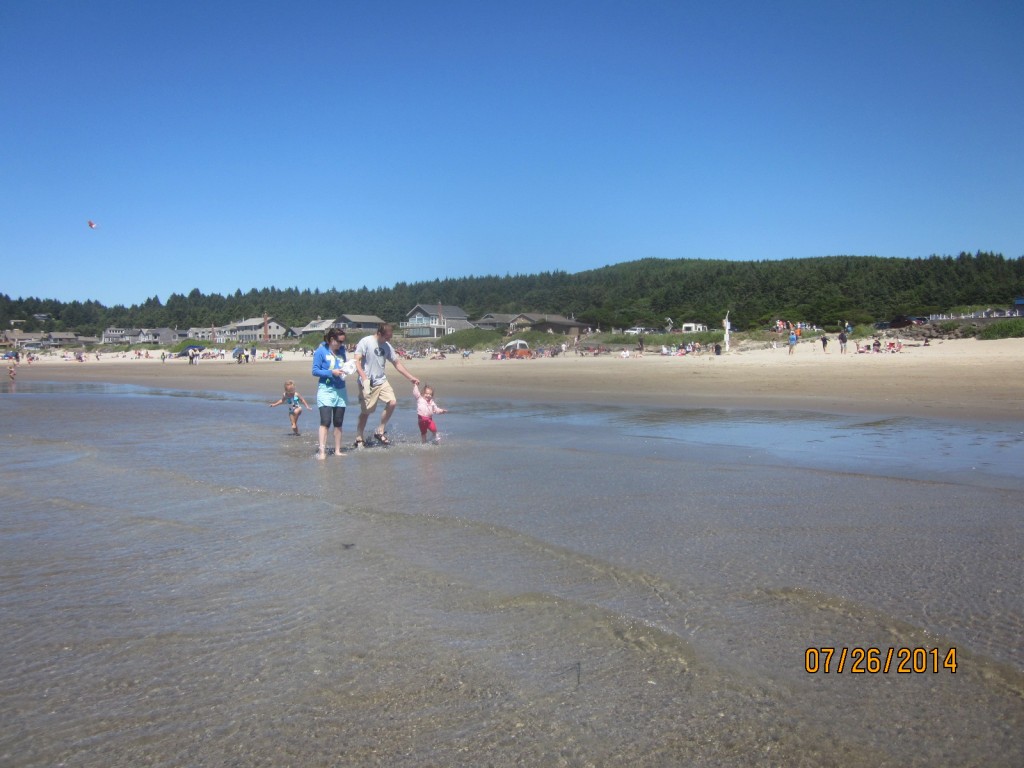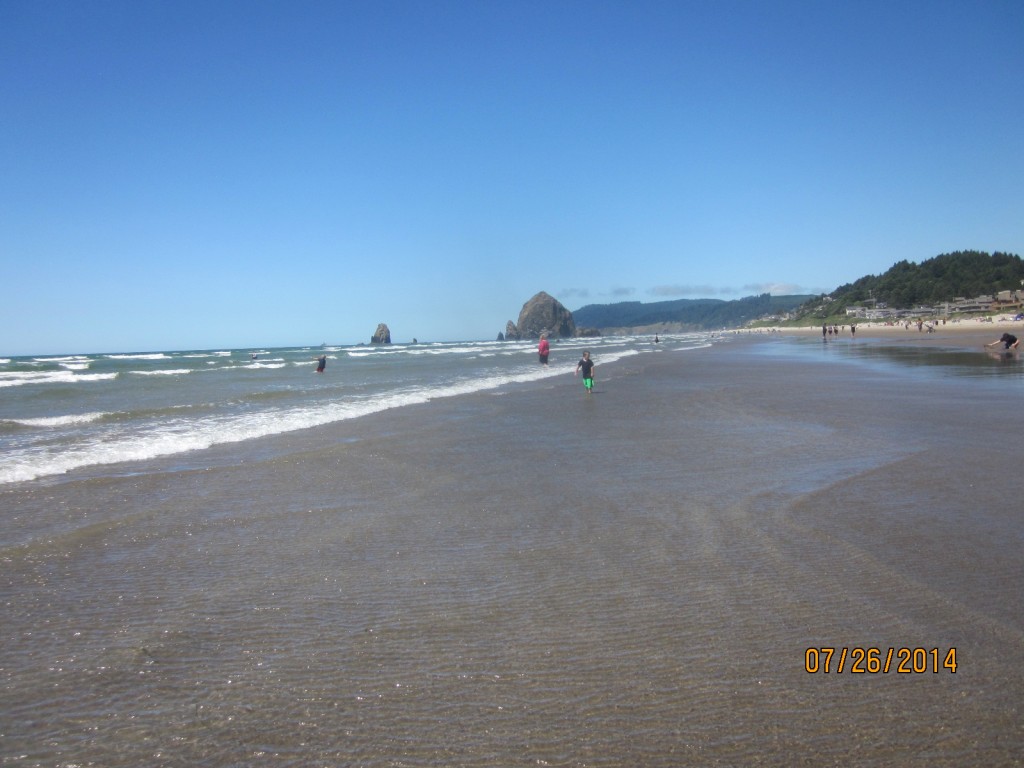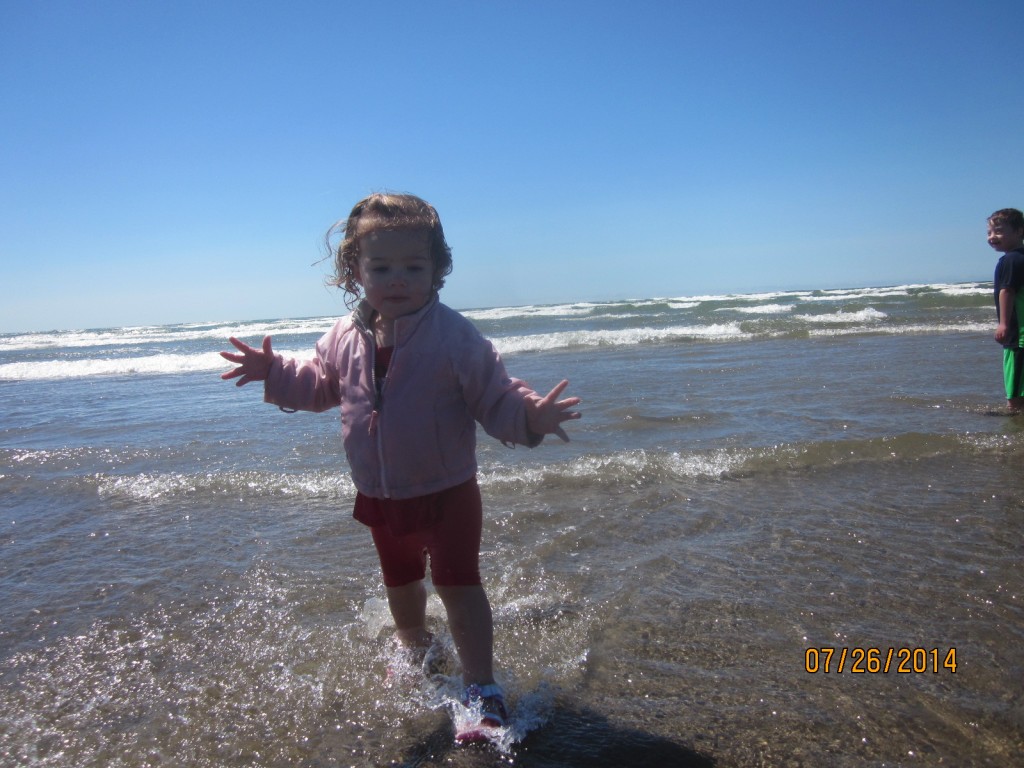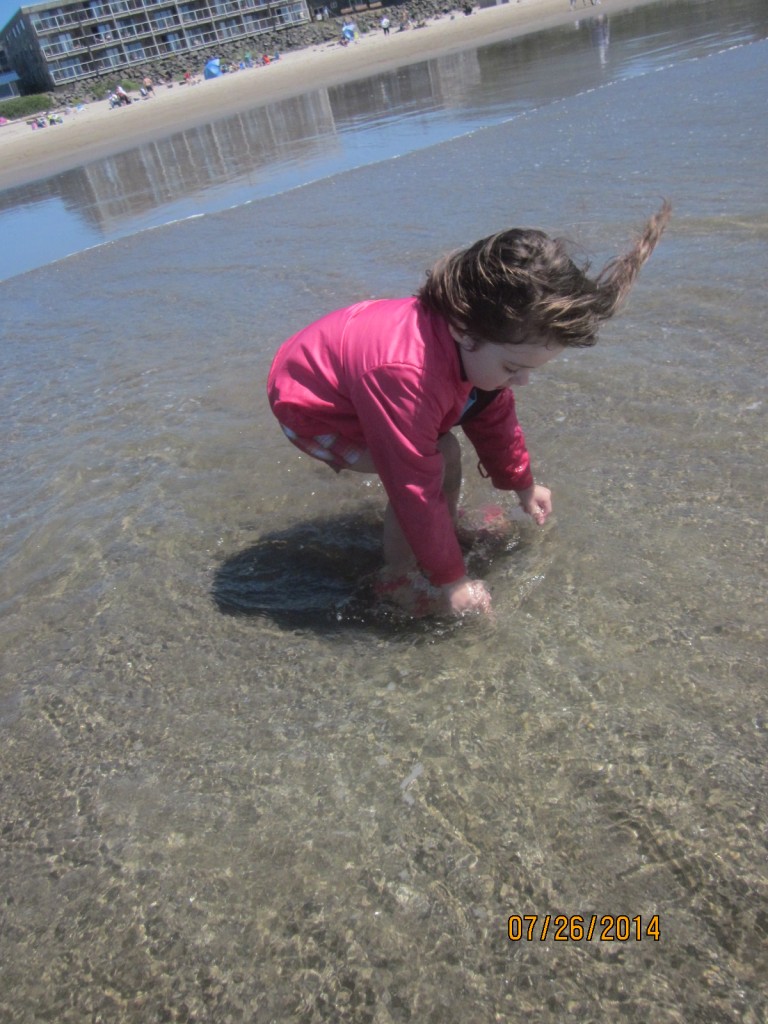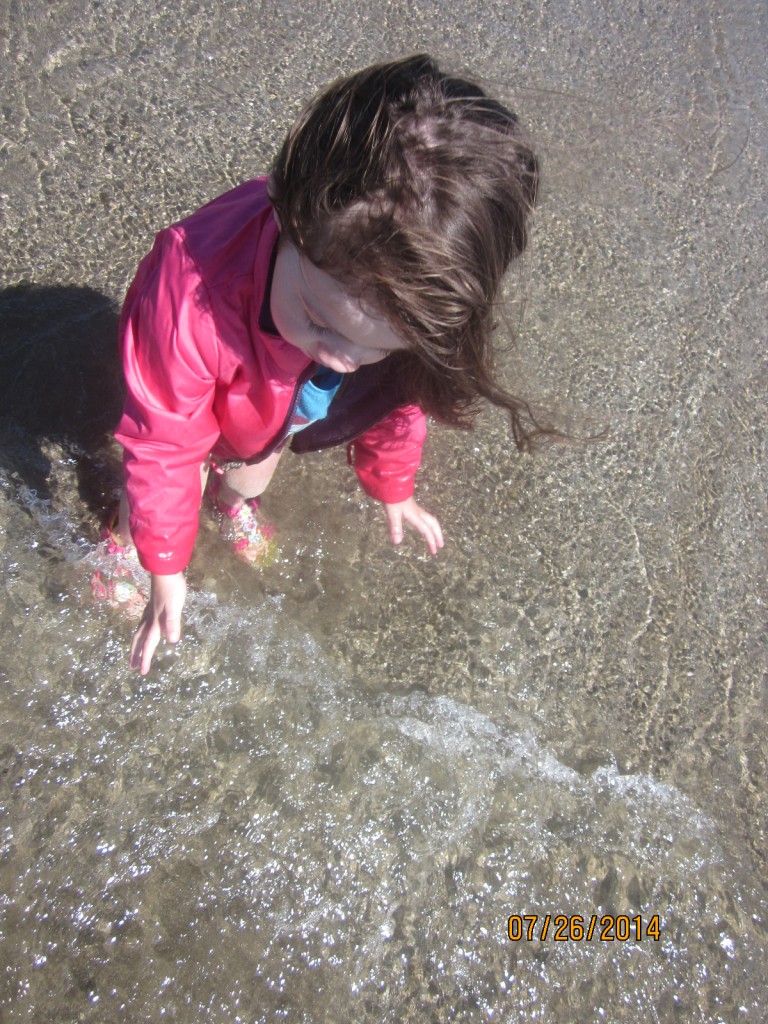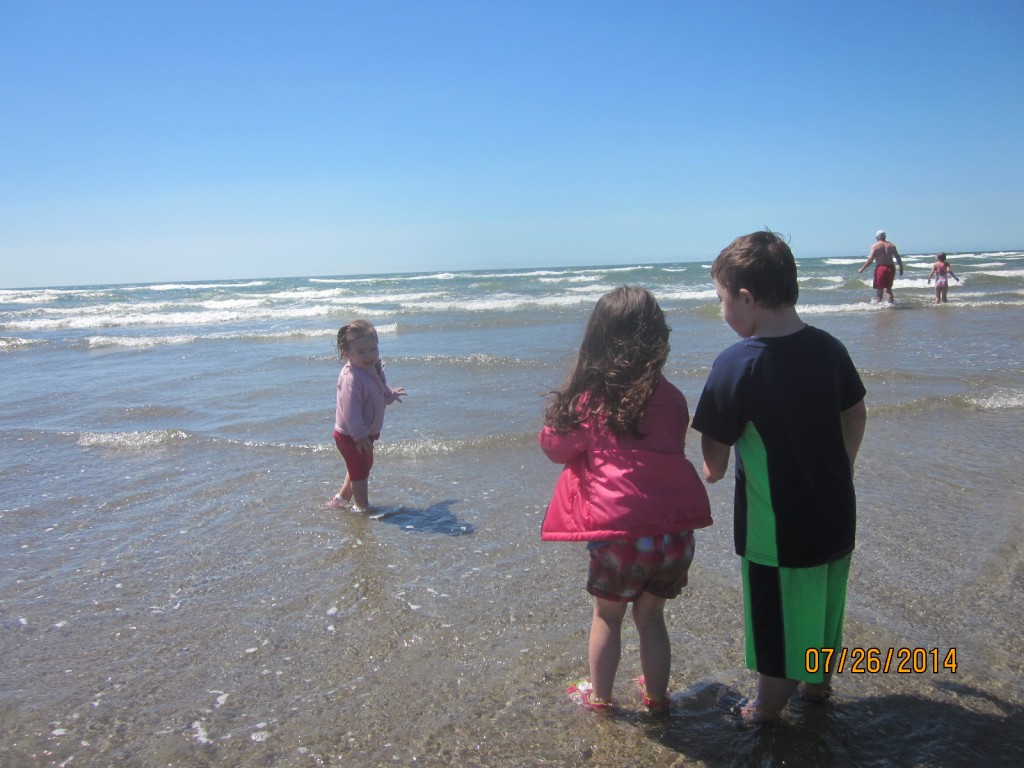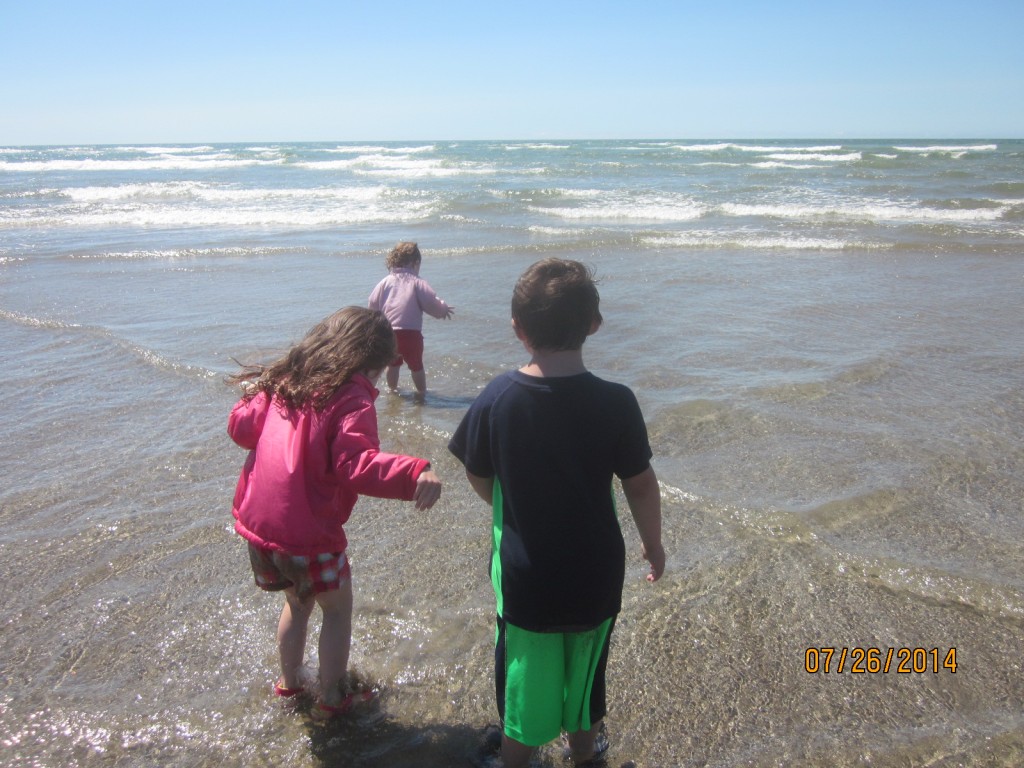 In just the last few minutes of being in the ocean Elizabeth got knocked over a few times by waves and was unhappy. But we dried everyone off and packed into our cars to drive to the Tillamook cheese and ice cream factory about an hour away.
The scenery was beautiful along Highway 1, which parallels the Pacific Ocean.
Elizabeth was fussy in the car and crying. I tried giving her a bottle of milk. And then, about 20 minutes into our drive, she suddenly threw up. John was driving and he asked if he should pull over. When she threw up again a few seconds later I told him he'd better. Thankfully there was enough of a shoulder where he could pull over (which was not the case for much of the road). I went back to help her and she threw up again, this time a TON of sea water. I guess she had swallowed a lot when the waves knocked her over. We're grateful, in hindsight, that the water went into her tummy and not her lungs which could have caused secondary drowning. I cleaned her and the car seat up as best I could and we continued on.
To say the Tillamook Factory was busy is an understatement. It was packed and crazy. We managed to get some lunch and walk around the factory tour, and then we stood in line for ice cream. Wes got chocolate (of course!).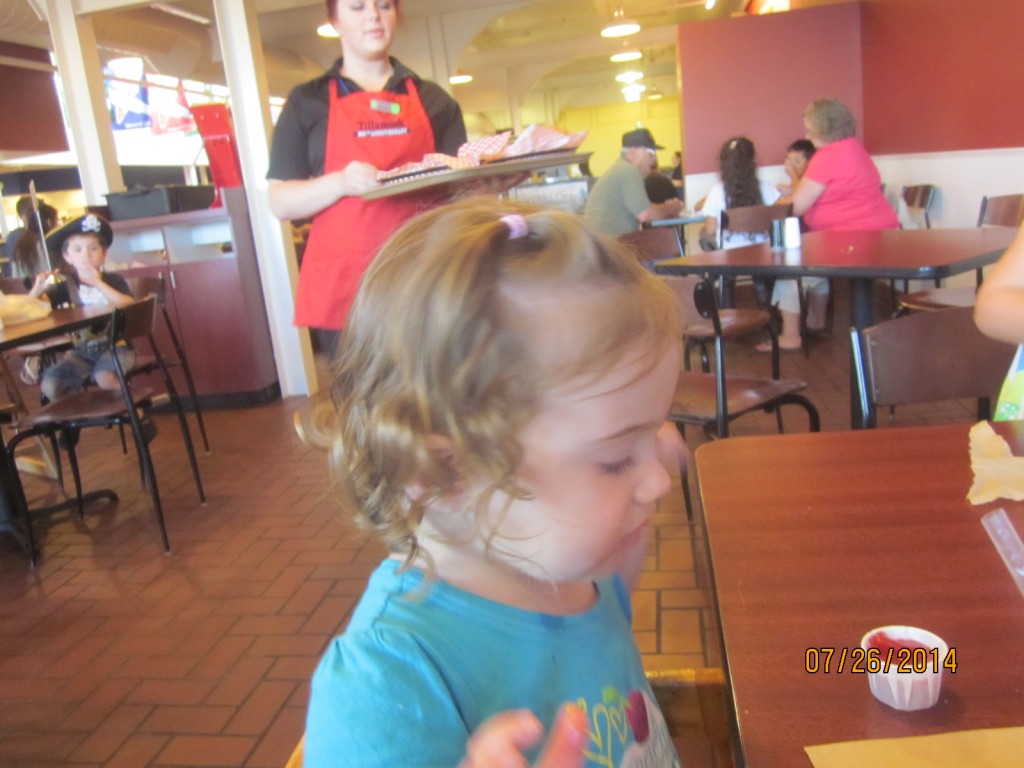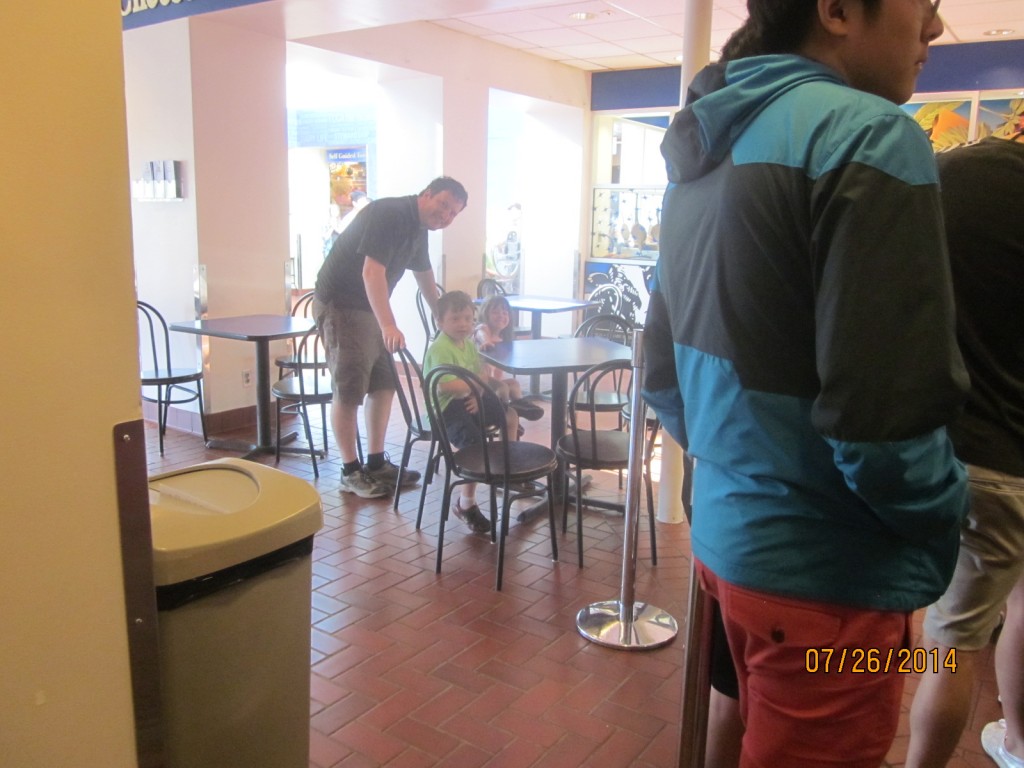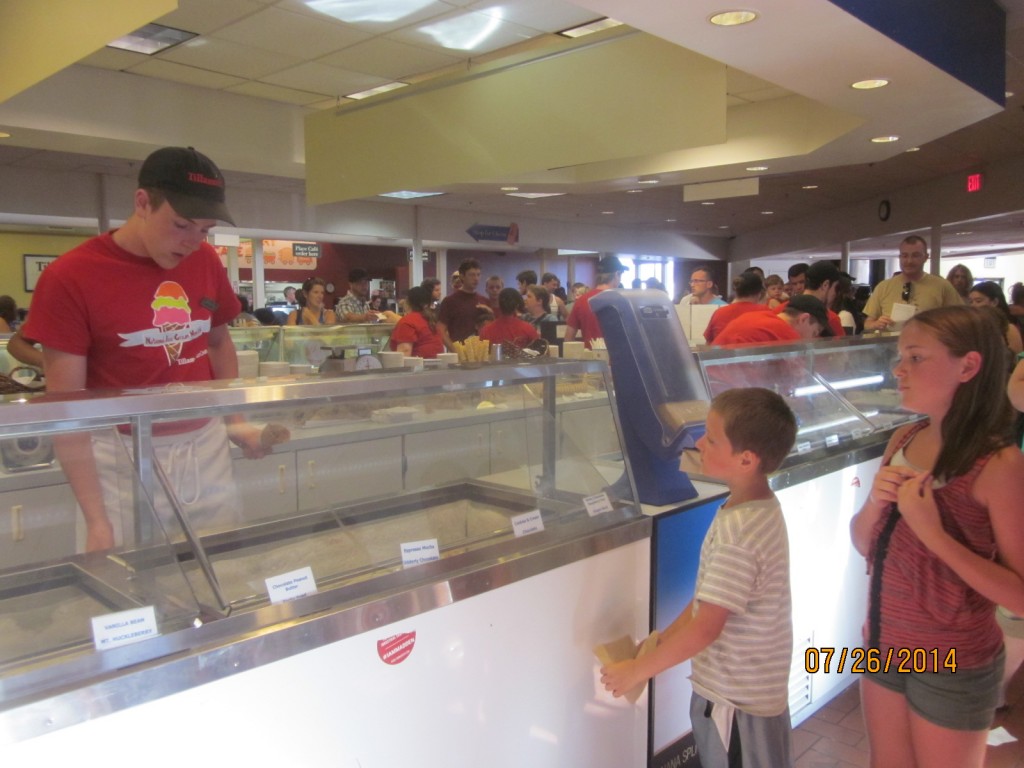 The next day was Sunday. We went to church in the morning with Josh's family. I have to give props to the Primary teachers there, because they really helped take care of Wes. Anyway we visit a different church congregation when it's time for Primary I'm very careful to meet Wesley's teachers and the Primary president and give them fair warning about Wes's ability to run away quickly, and to also explain to them how to help Wes in their class. It's kind of like an interview process. And then I usually stick around to observe how he (and the teachers) do fora little bit before heading to my own classes with a little prayer in my heart for all involved.
Well, during relief society I heard a voice that sounded like Wes's in the hall. I left to check and there was a member of the Primary presidency with a male teacher, who was holding Wes. Evidently, Wes had escaped Primary and bolted straight outside. This sweet presidency member didn't know if he would run into the road, so she bolted right after him and caught him before he got to the street. She had to run through a bunch of mud, which I felt bad about because she was wearing nice white shoes. I was grateful.
After lunch on Sunday our family got back on the road. We wanted to get through most of Oregon that afternoon and booked a hotel in Baker City. We tried to stop at the waterfalls outside Portland, but it was so packed on Sunday afternoon that we couldn't even find a parking spot, so we carried on.
A couple hours into our journey we hit stopped traffic. It was a fire that had spread along the field next to the highway. We waited our turn to move for a long time.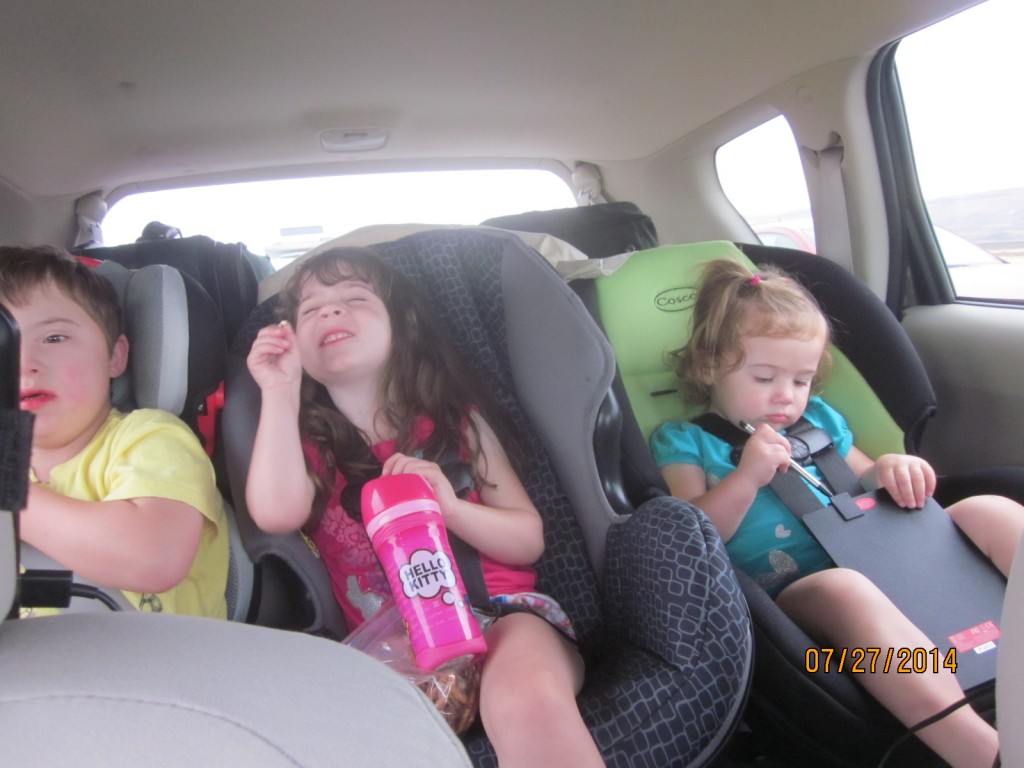 You can see the scorched ground by the ambulance.
As we finally got to move and pass the site of the fire we saw what really happened. Just outside of my picture is the whole family and their dog standing by their burned RV.
We continued to drive towards Baker City, where we stayed in a Best Western that we got for a fair price via Priceline.com.
The next morning we ate breakfast in the nearby diner with a waitress named Shannon.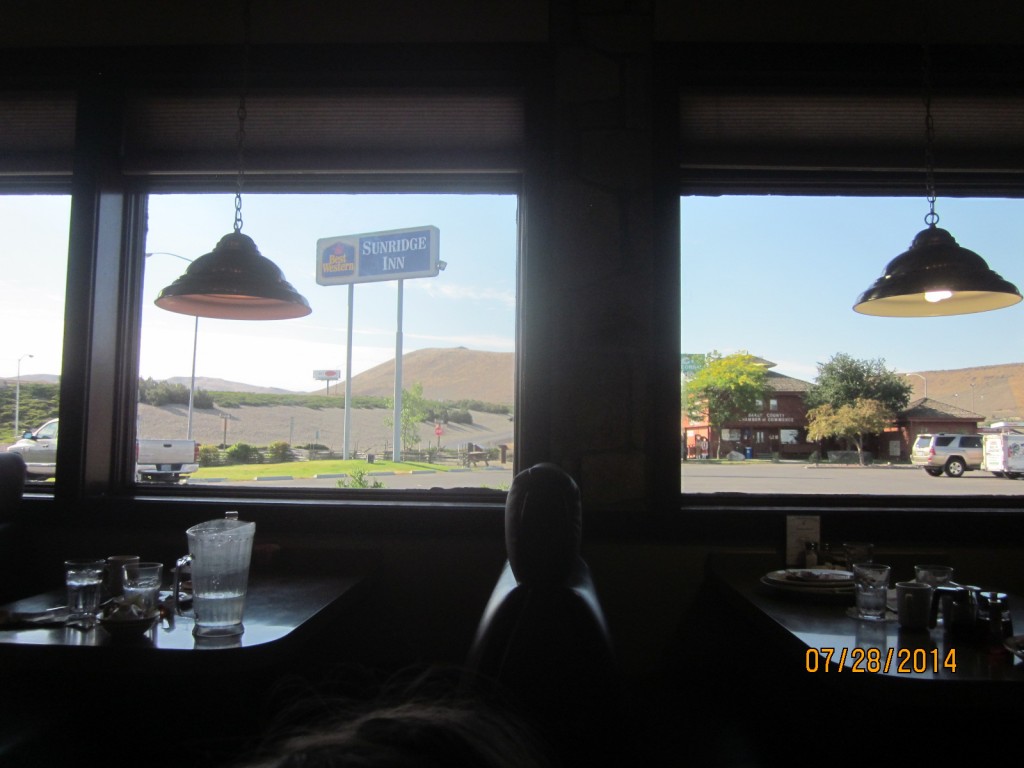 Elizabeth sneaked some Oreos as we packed the car to leave.
On the outskirts of Boise we were stopped once again with yet another fire, this time a car fire. Another long delay.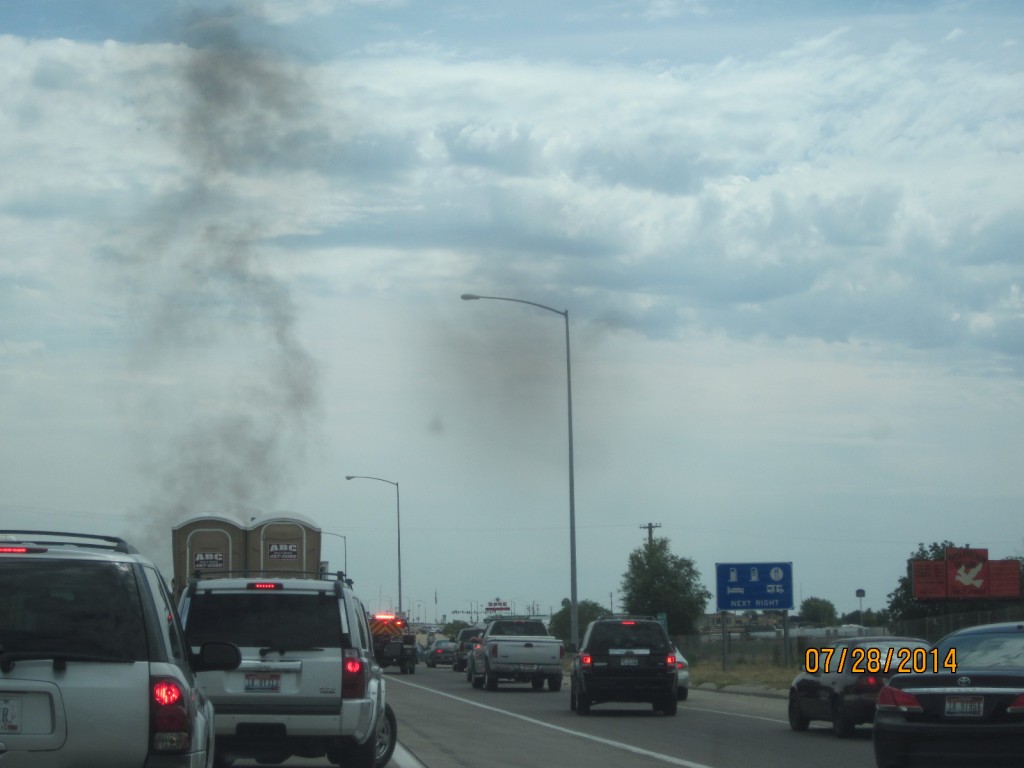 On the other side of Boise we stopped to eat lunch from our cooler at a nice rest top. Kids needed to run.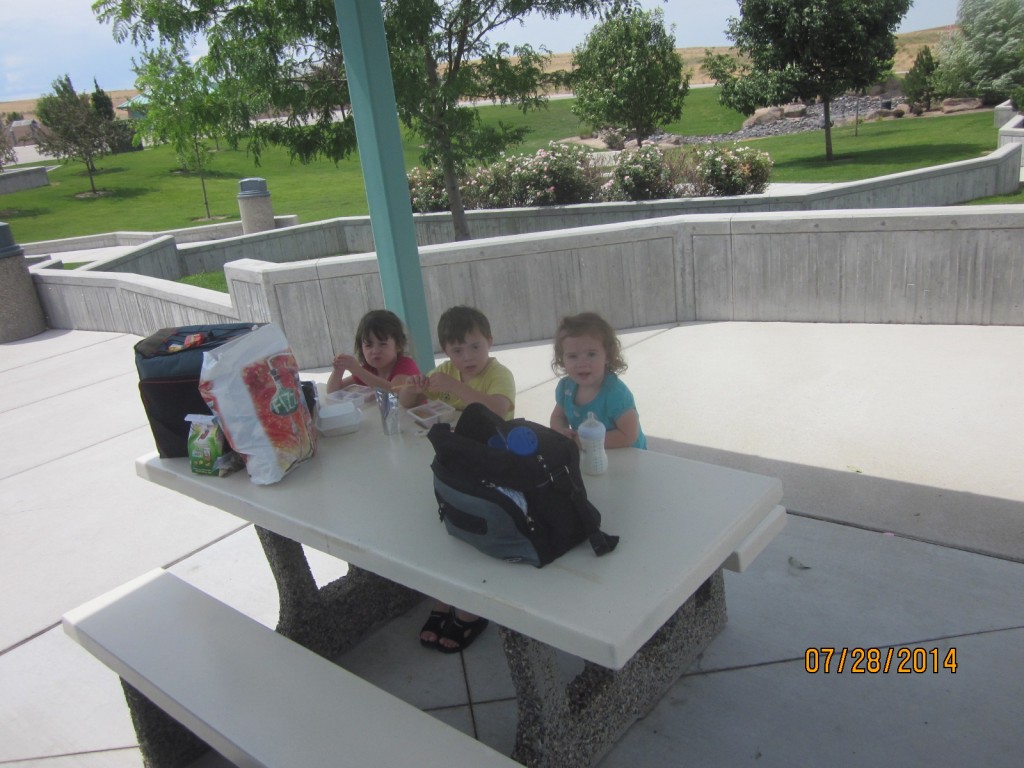 We drove through the rest of Idaho, including the part where we got a flat tire on our way to Washington. So glad we could drive right past! This time, it rained and thundered with lightening.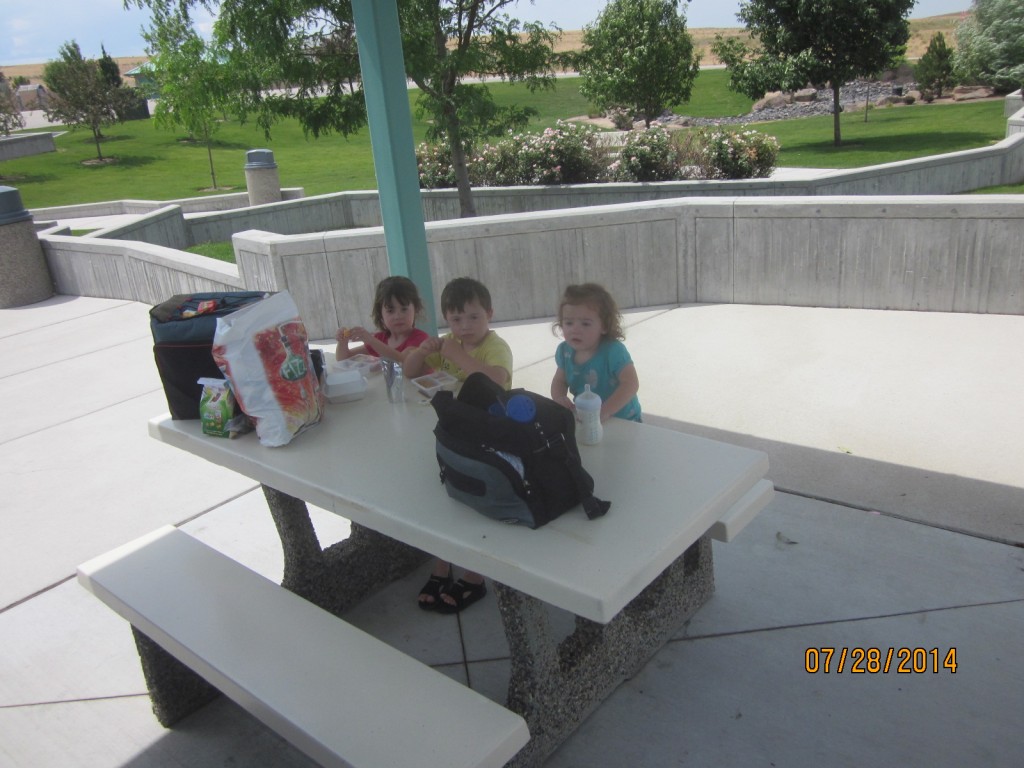 John and I decided to extend our vacation one last night by getting a hotel in Draper, UT. It was great. The kids got to swim in the hotel pool before bedtime. It was a Best Western, but a Best Western PLUS, which means it was about 100 times nicer than the standard BW we stayed at in Baker City.
The next morning we had a continental breakfast in the hotel and then went across the street to the mall. John got a haircut and massage while I played with the kids in the mall play area and took them on a train ride through the malls. It was actually really fun. The kids really liked the train.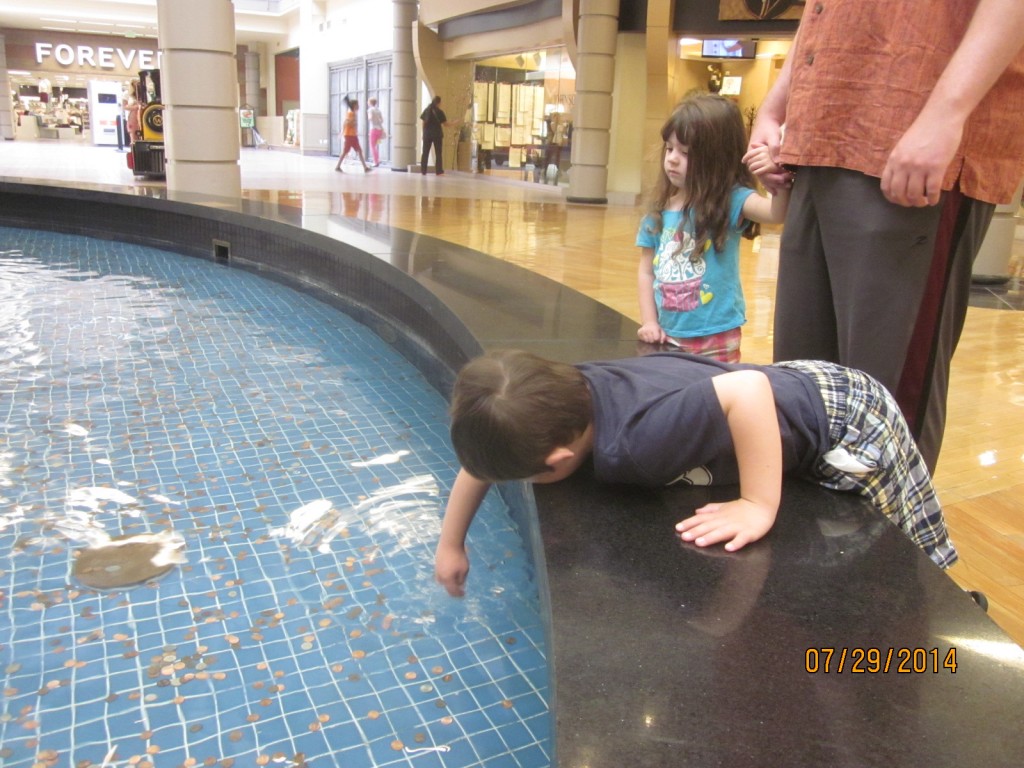 We shopped a little, including in this store with Hello Kitty stuff. I let Carissa pick out a present for her upcoming birthday.
We also got ice cream (of course) and rode the escalator a bit.
Then we picked up Dad from the hair salon and finished our vacation with a very short drive back home. A long and wonderful and eventful adventure of a family vacation!