With the holidays fast approaching we've been enjoying the season.
I tried taking photos of the kids for a potential Christmas card but they all basically turned out like this. No Christmas cards for us.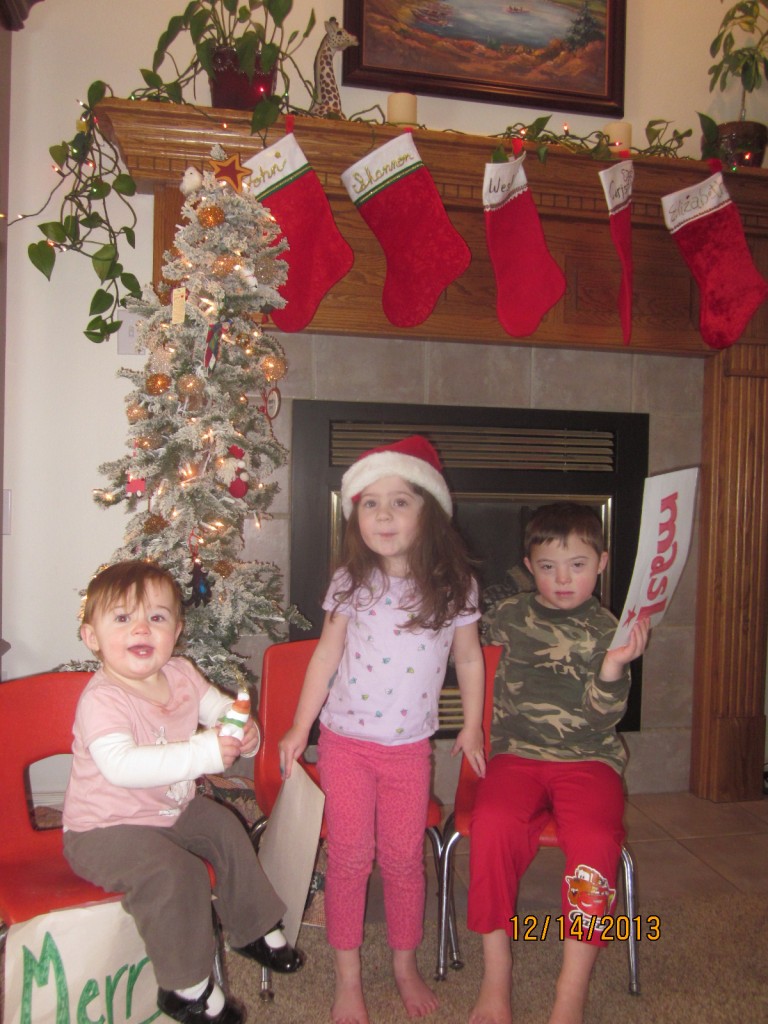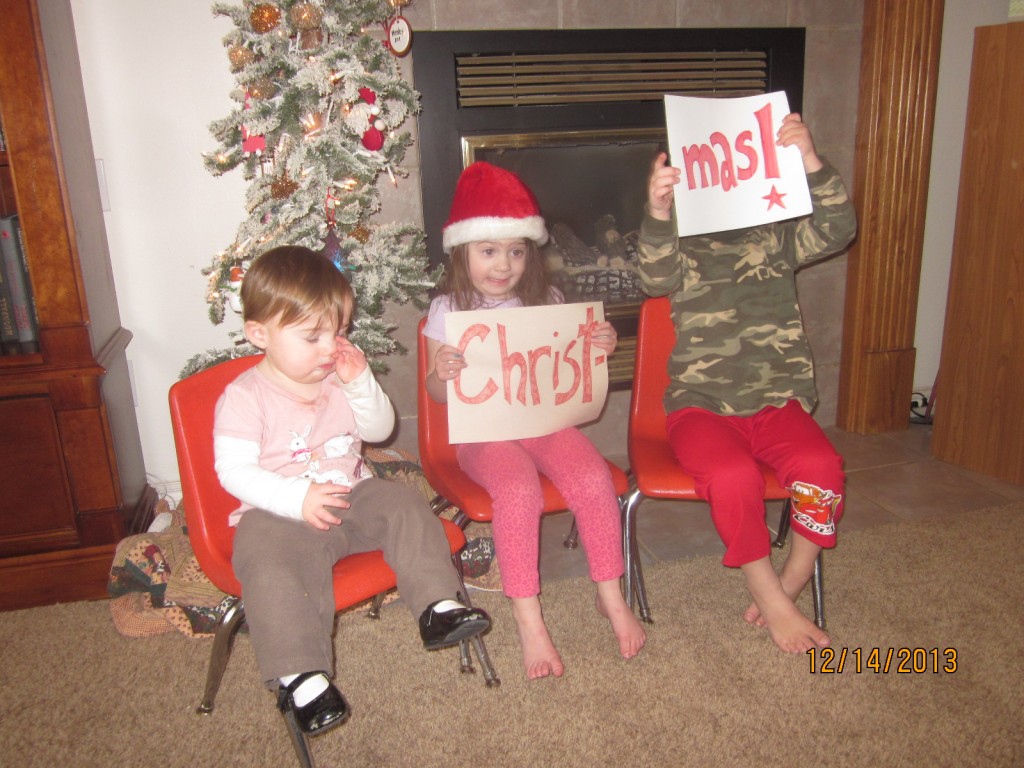 We bought a pile of hot chocolate for a church activity. Wes and Carissa liked using it to build a giant tower.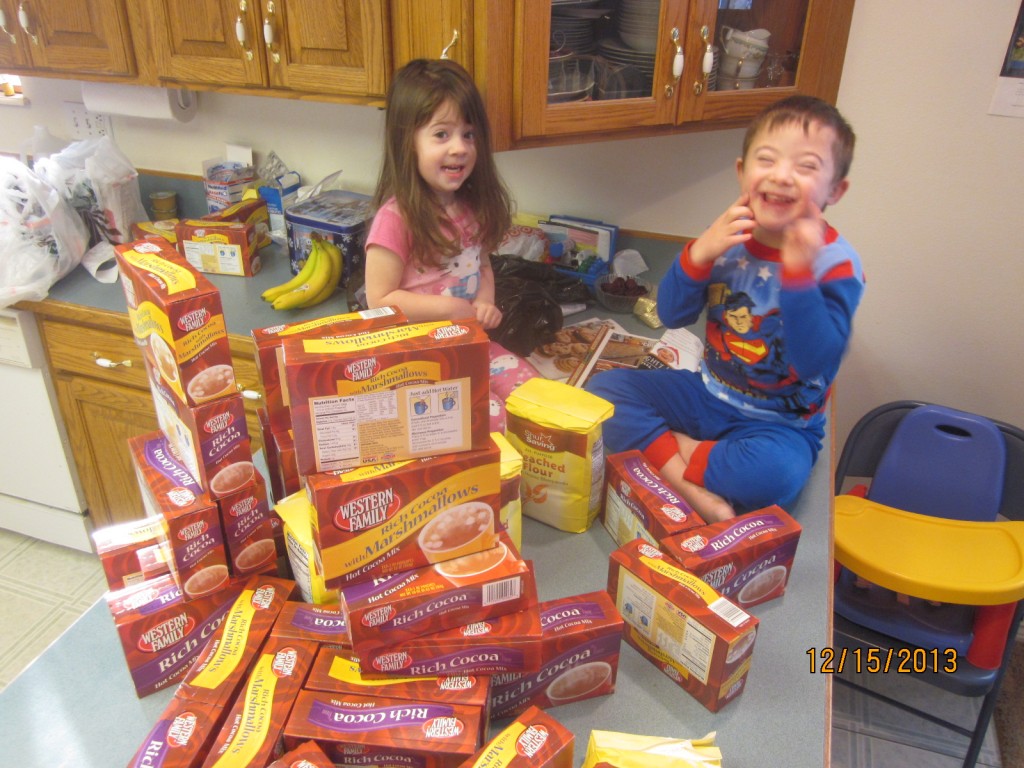 Wes is really improving at his art and writing skills. As his mom, I am Super Impressed and Proud. And so I share:
He did this picture AND the word all by himself. ALL BY HIMSELF. (I just told him how to spell "spider.") Did I mention I'm Super Impressed and Proud?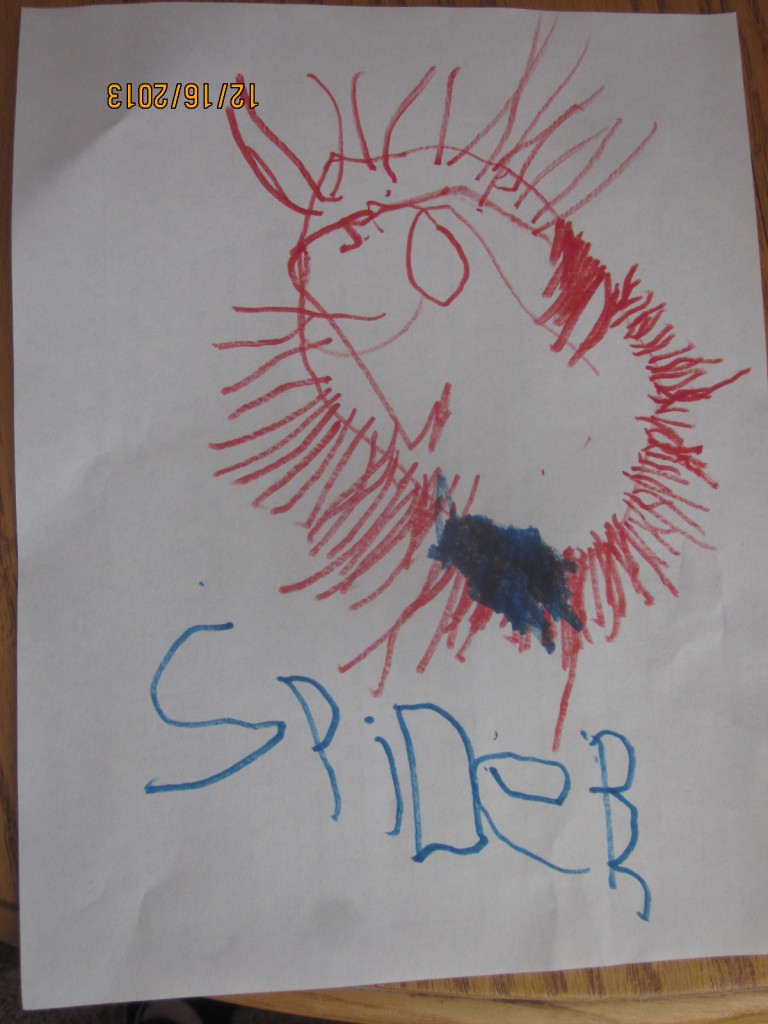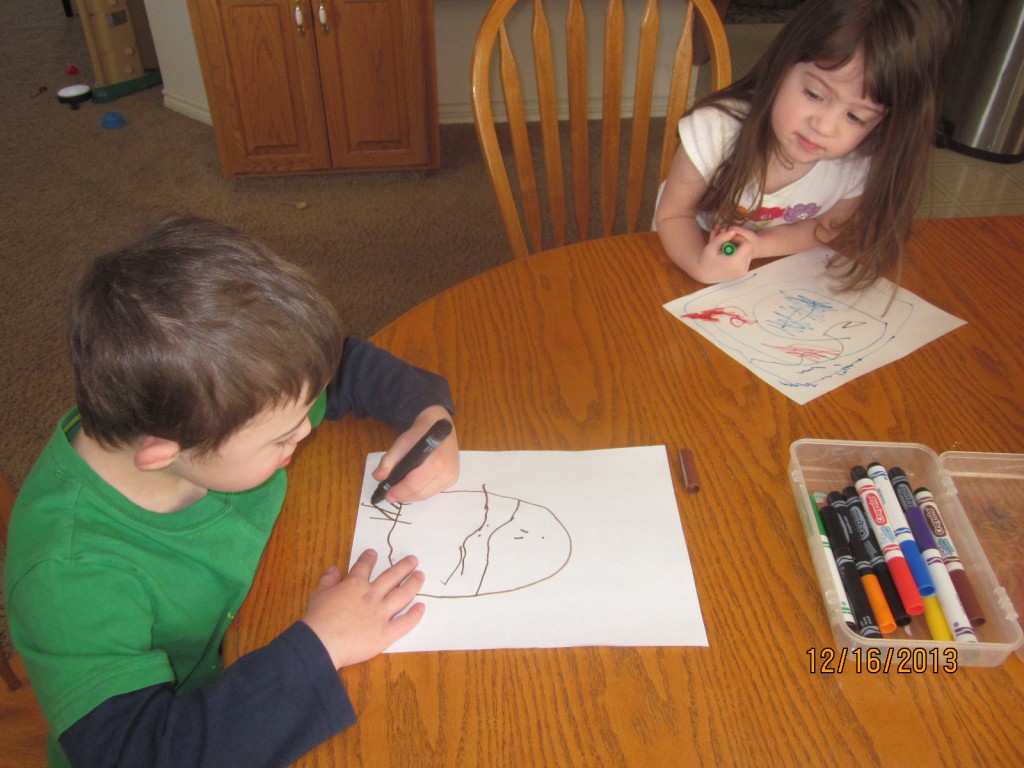 Elizabeth is 13 months going on 13 years.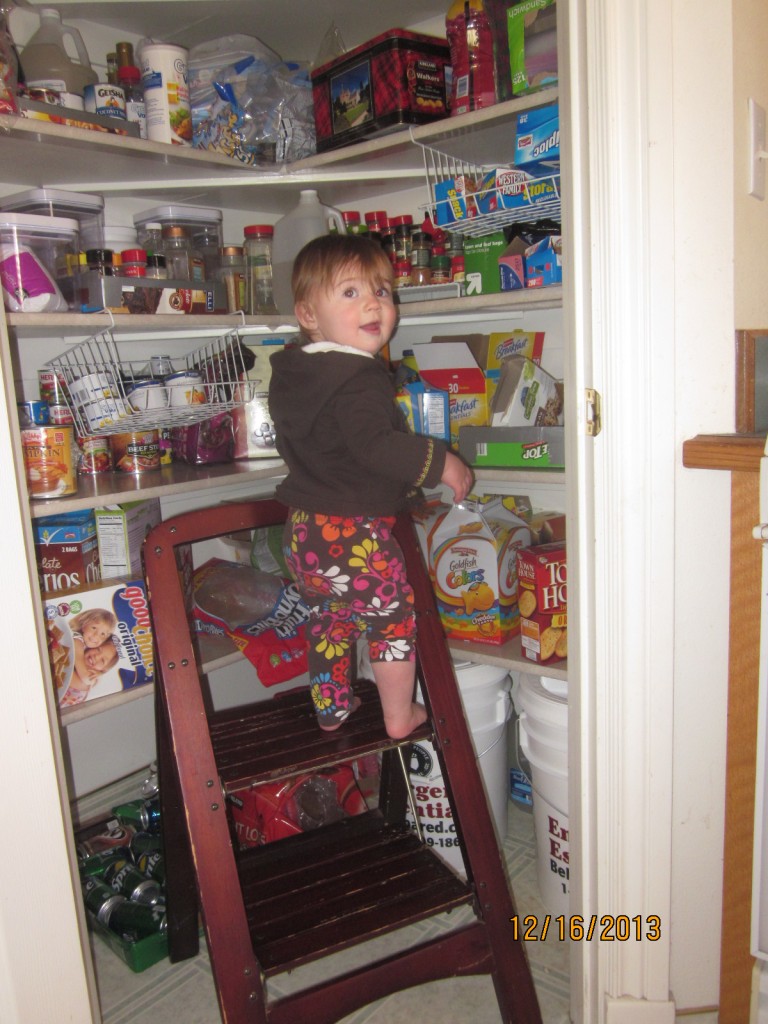 This afternoon the sun was shining and it was above freezing, so when Carissa asked to play outside in the snow I couldn't object. For the first time, both kids got to make snow angels. Carissa did one and was happy ("Just like Kipper!" she said, referring to the dog on one of her favorite shows from Netflix), but Wes made about six. He really liked it!
Carissa was my helper decorating our goodies for neighbor gifts. She was in her element and did a good job. She helped decorate, Wes helped eat them.