Only August 3rd and here's what we've done.
Elizabeth is almost 9 months old. In the past month she's started, and gotten reeeeeally fast, at army crawling. I don't recall either Wes or Carissa army crawling, just crawling. I think Carissa started around 10 months, and Wes was slightly older. Elizabeth gets on all fours sometime and rocks back and forth, and I've seen her take a few short legitimate crawling movements forward before falling back to her tummy. She can push herself up to sitting. She likes to play peek-a-boo and can even pull the blanket off her face herself to play. She's super curious. She wants to touch everything, eat everything, and she definitely puts everything into her mouth that she finds. Daily I'm pulling something out of her mouth. She also seems very social, preferring to be around people and crying if she's left alone. Her demeanor seems calm and sure. Wesley loves her, and both he and Carissa delight in grabbing her by the feet and pulling her backwards on her tummy, away from things (they think) she shouldn't be getting into. She also recently acquired two bottom teeth.
Some newer advances include pulling herself to standing, such as on this toy.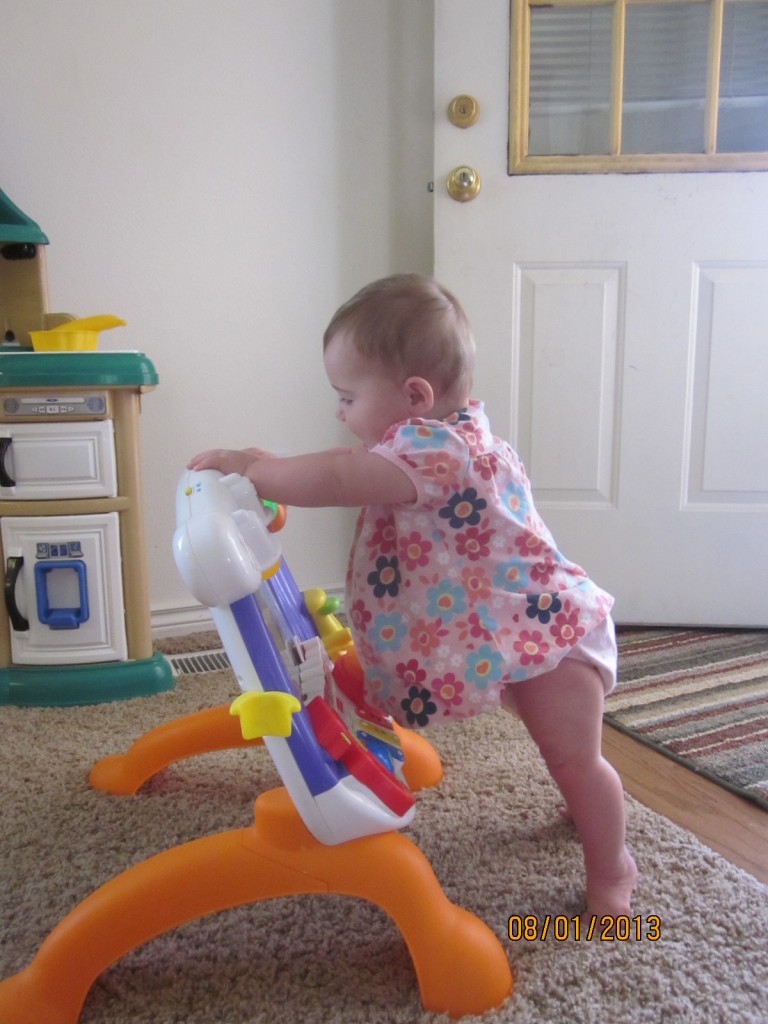 Today I found her, for the first time, sitting up in her crib when I went in to get her.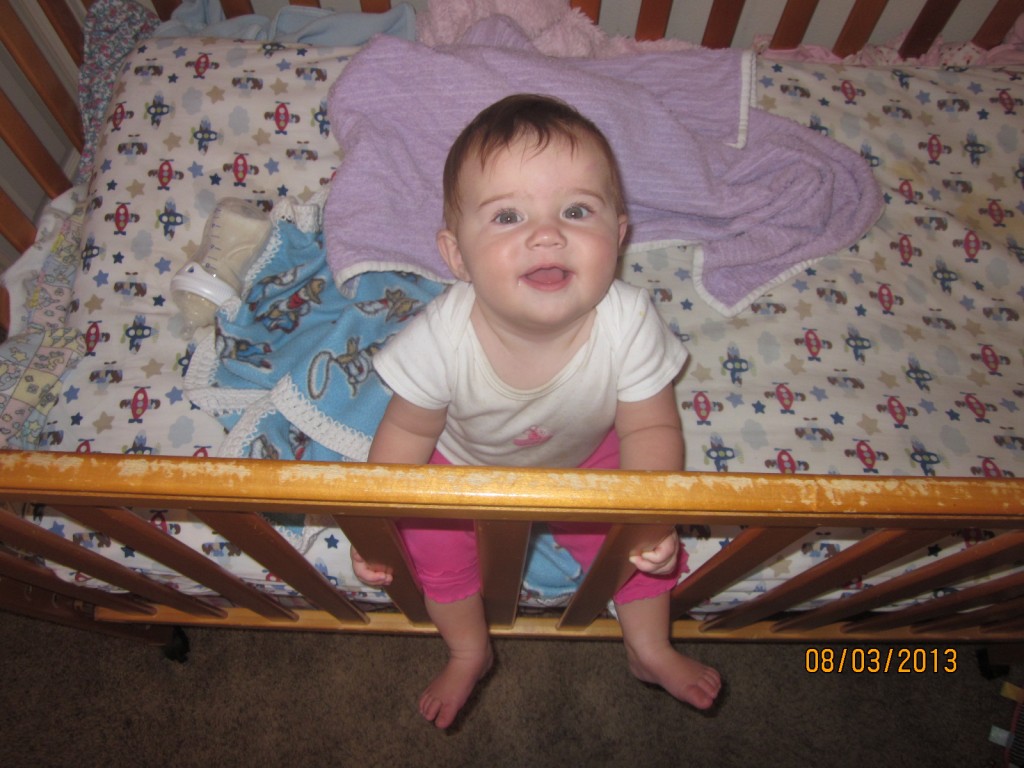 And, today we discovered she can climb steps. ALL of them. And the fun continues.
Oh yeah, I had a birthday yesterday.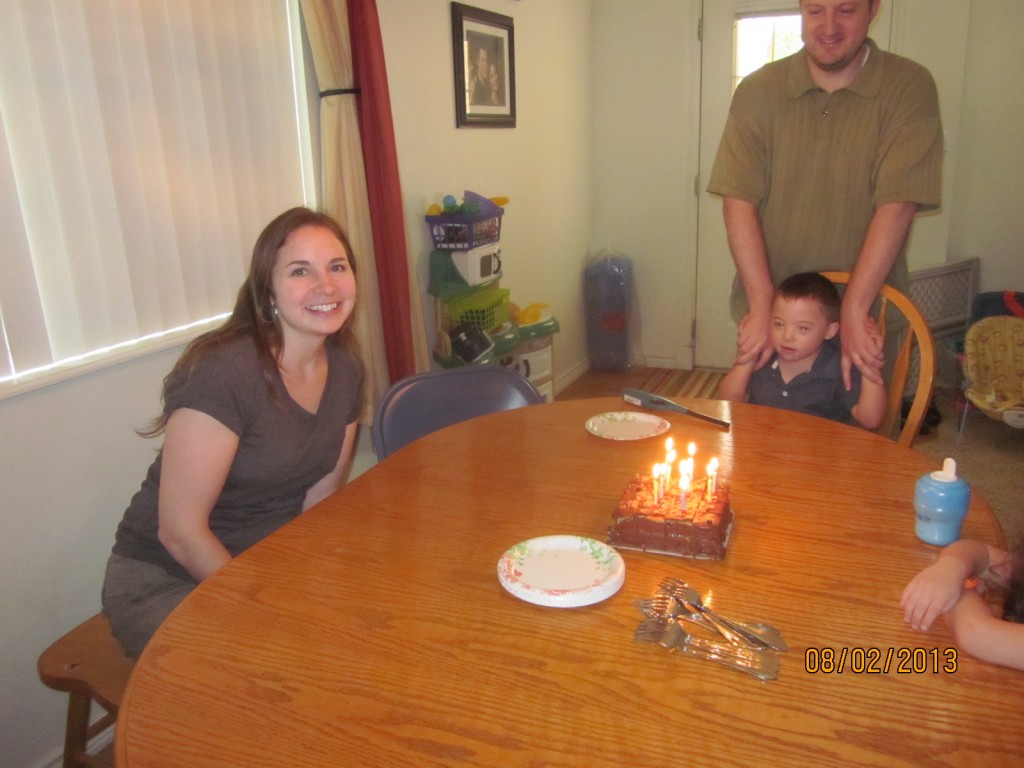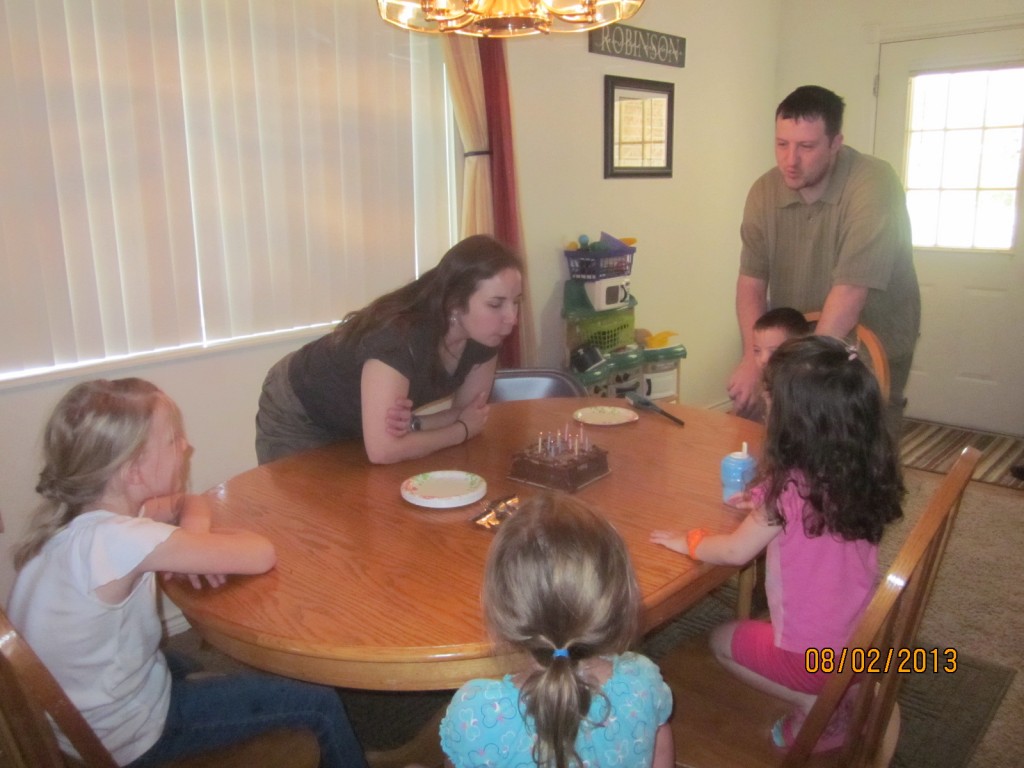 This morning I visited and guest-taught at a Zumba class, and on the way home I saw a yard sale. I stopped and now we're the proud owners of two new Easter baskets and a green tent that looks like a turtle. All for $5.50. Elizabeth didn't have her own basket, and I know Carissa just likes having the baskets out to play with all year round.
Like so:
(With Pingu, of course. That's Wes in the background playing in the rocks like he does.)
Ritual bathtime is every Saturday night. All three in the tub. Elizabeth only recently joined the other two in the big tub, which she considers tremendous fun and likes splashing in like a crazy person.
Not going to lie, bathtime is not my favorite time. It is a hard job to bathe three non-independent people, some of whom (*cough*Carissa*cough*) put up a big fuss if any water comes in contact with their eyes/face/ears/body. Lately it's been starting to get a little better as Carissa gains a little pride in being independent and trying to get the ends of her hair wet herself after shampooing. I just have to be really careful to keep the water off her face. Her hair is a big job to clean. Wes is pretty brave and can dump water on his head himself to get most of the shampoo out.
Nonetheless it's a physical and time-consuming thing, bathtime. Good thing they smell so good and have such shiny hair afterward.
Wes found my camera as I got things ready.
Can you see her bottom teeth?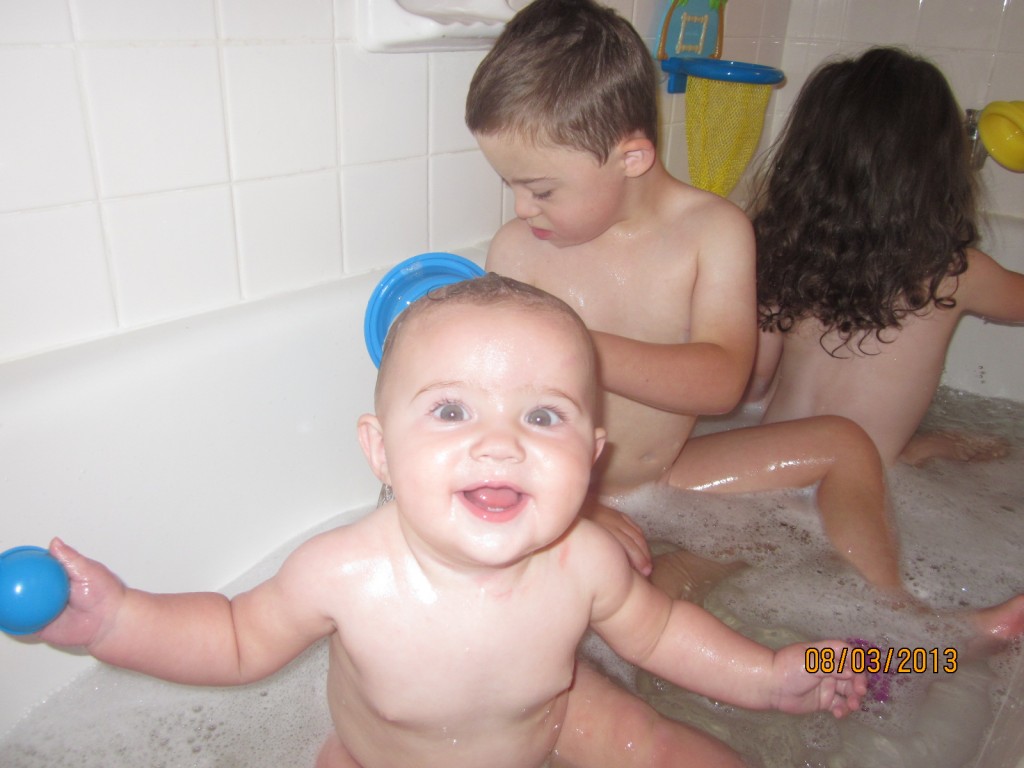 When Carissa comes out of the tub we have pamper time. I set her on the counter of my vanity, smooth oil and mousse in her hair, brush it all out, and then blow-dry it. She likes this time. Her hair always turns very straight, which for some reason makes John hopeful it will stay straight forever, but within a half-hour the curls come out of nowhere. Those curls are here to stay.