The day before Easter we colored eggs as a family. Wes is 5 and Carissa is 2, but this is the first time we've done this. We'll be doing it every year now, because they loved it so much.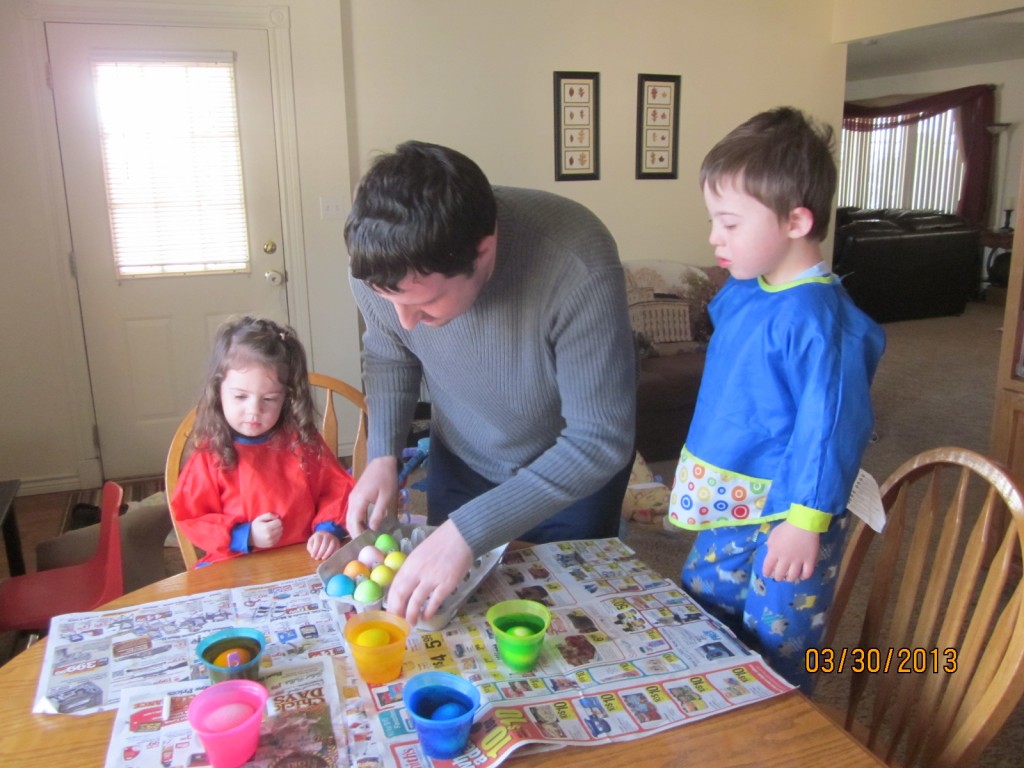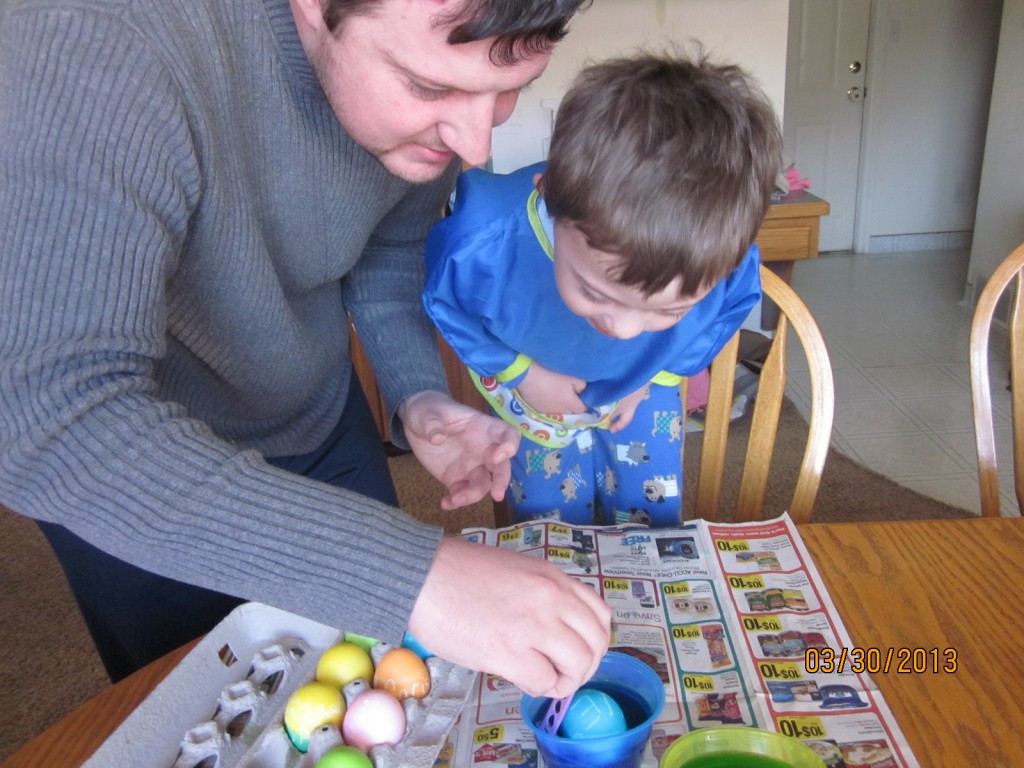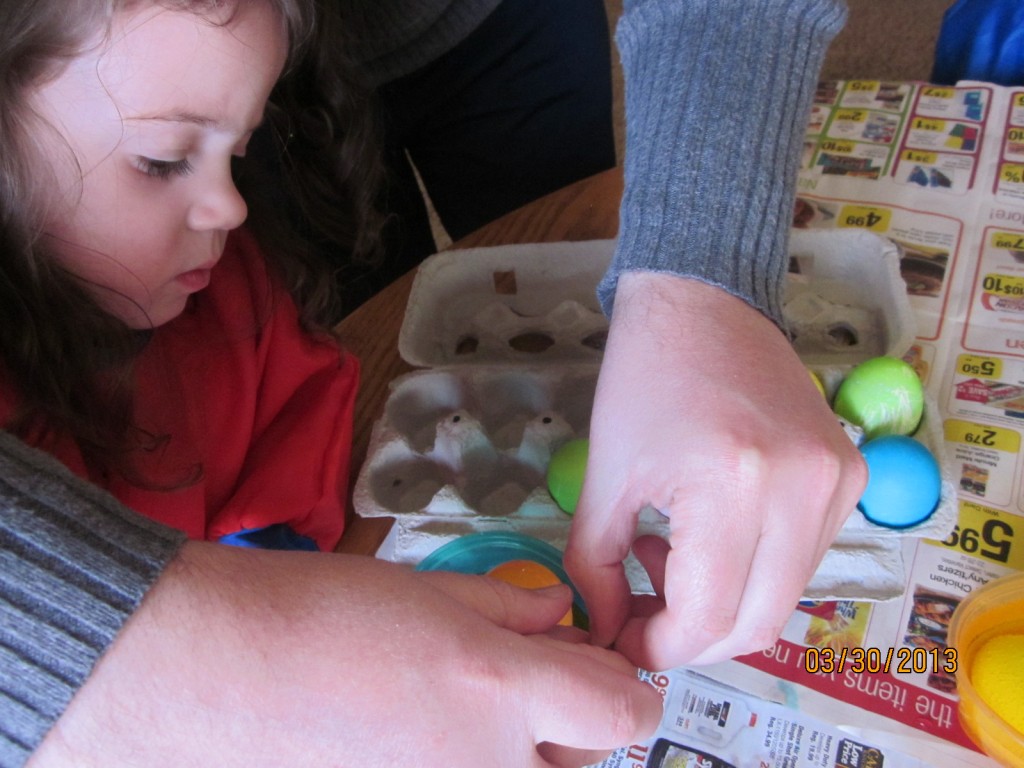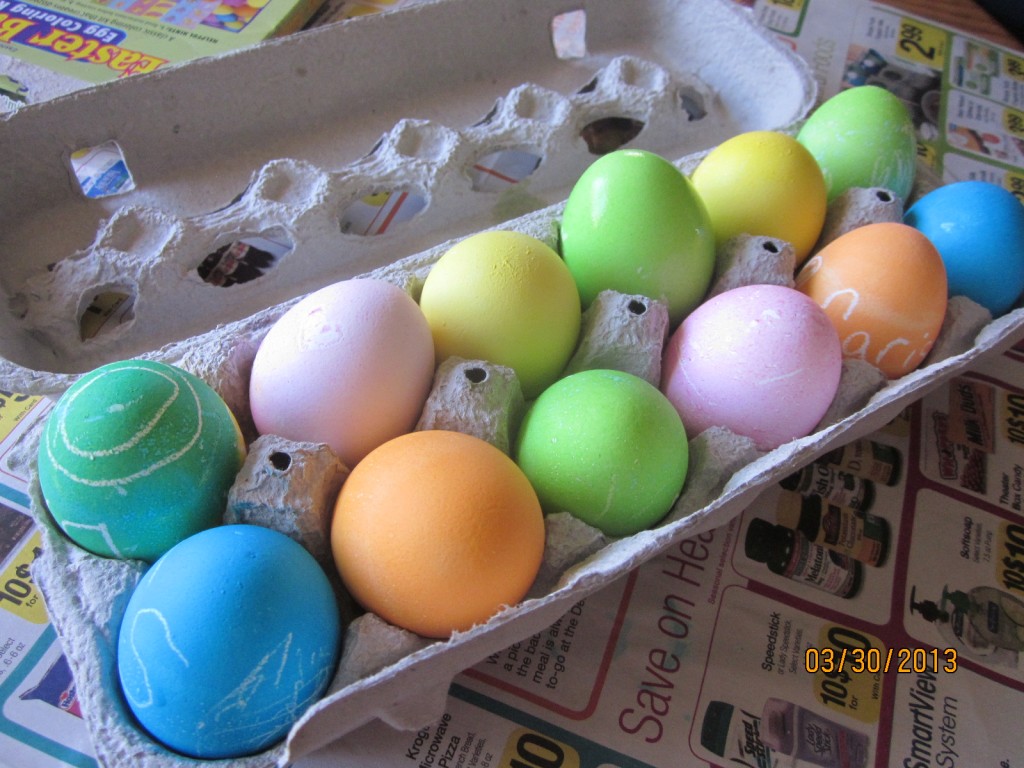 On Easter morning the two older kids had an Easter basket with a chocolate bunny (not processed in a facility with nuts; that was hard to find), a couple Easter eggs filled with their favorite things (like M&Ms), bubbles, and a wind-up Easter toy.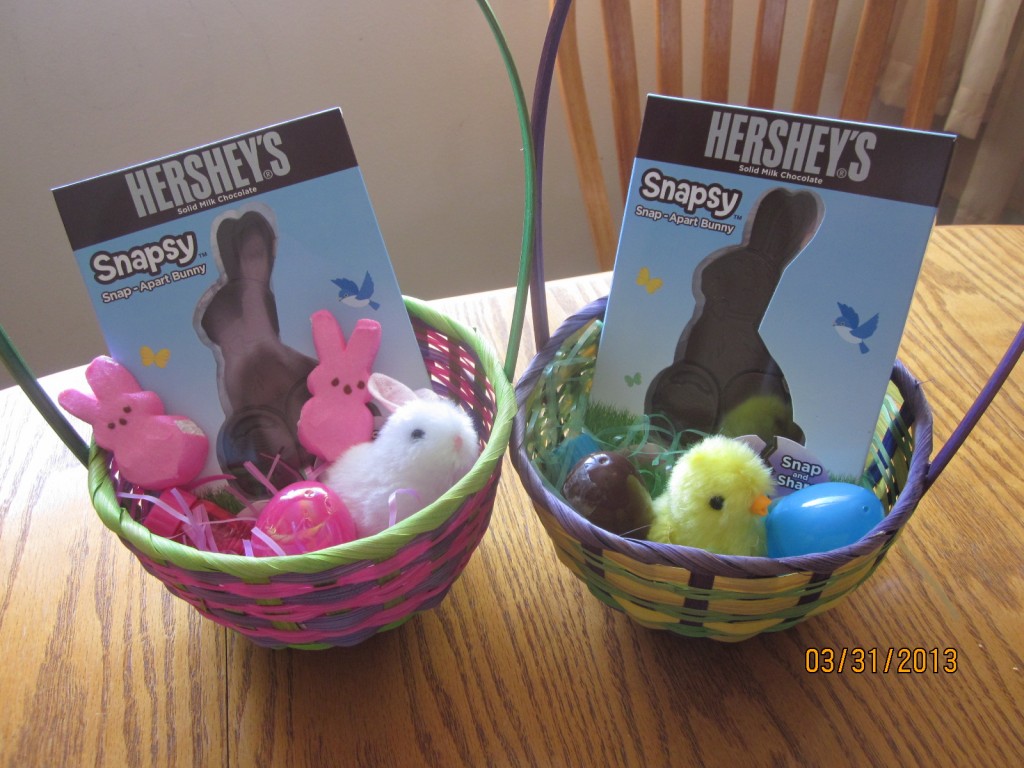 Then, before church, we took Wes and Carissa outside to find Easter eggs. This was their favorite thing.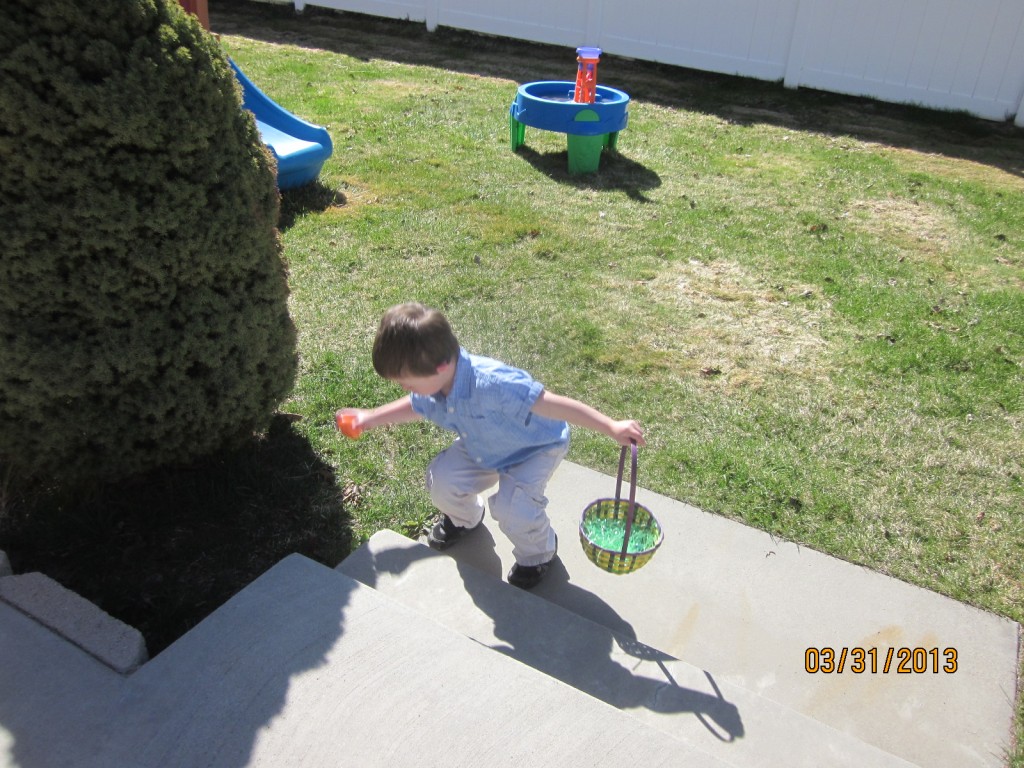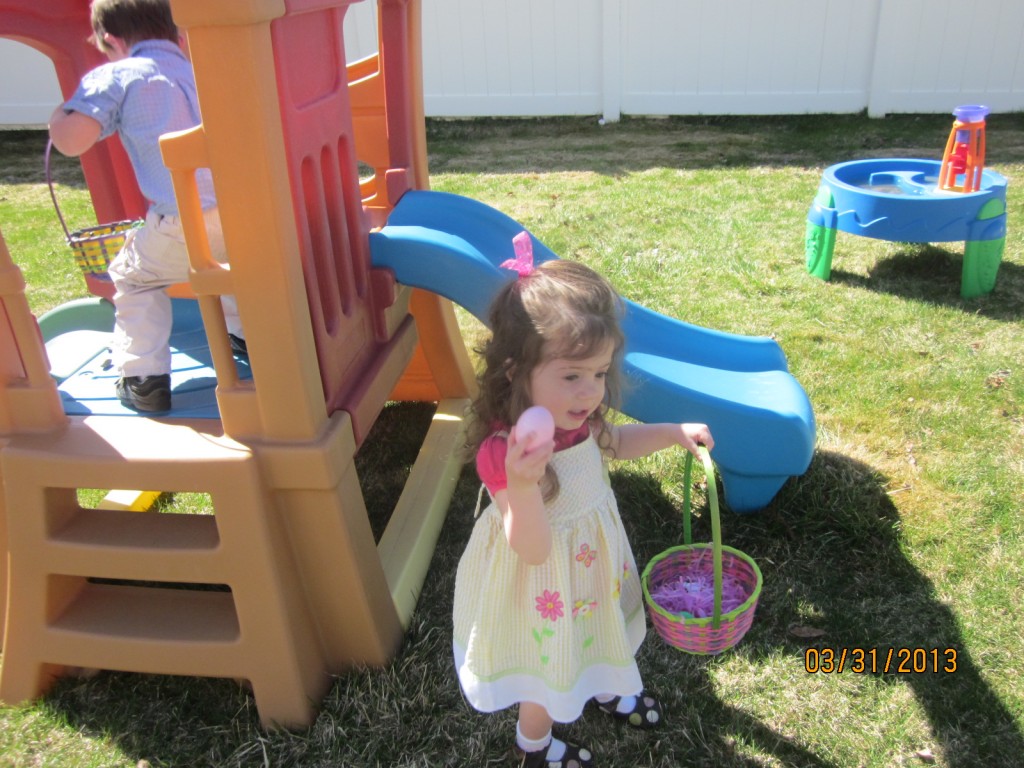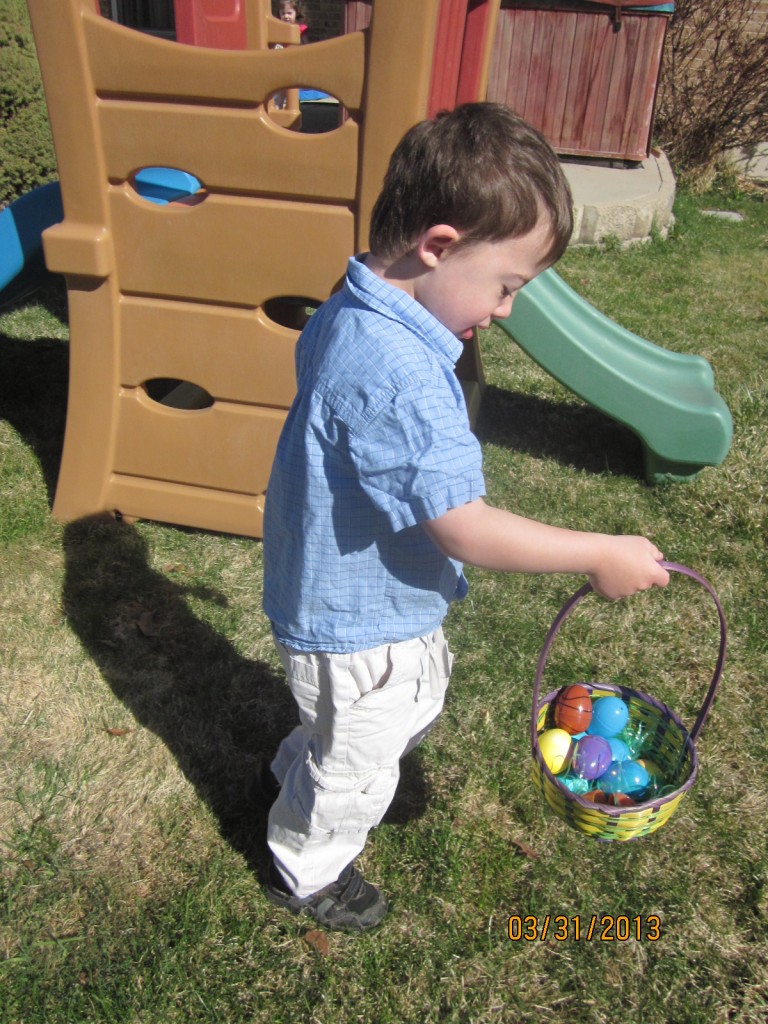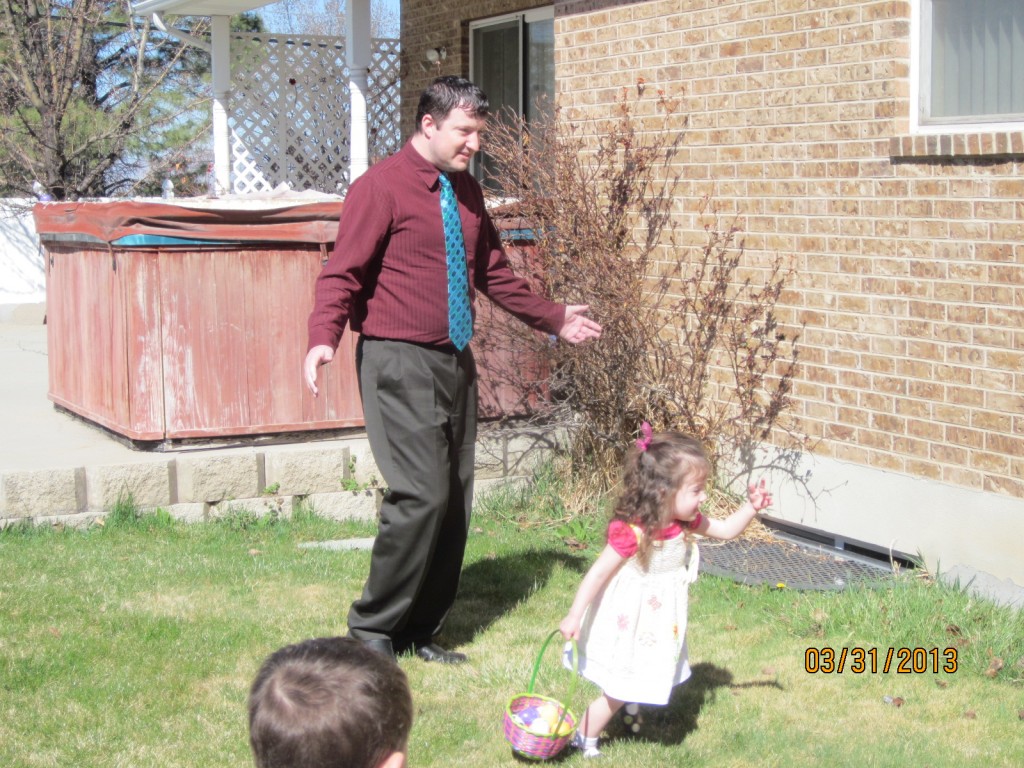 Afterward they pulled out their eggs (Wes lined his up in a neat row) and ate and ate and ate. While baby Elizabeth (nearly 5 months old) watched. It was a lovely, fun, sugar-filled day.