On February 3, John gave baby Elizabeth her name and blessing in church.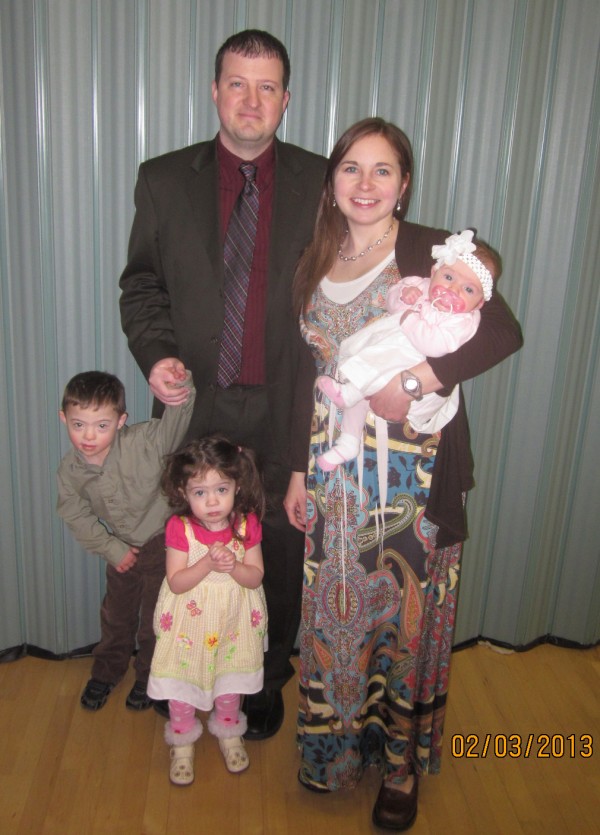 My mom and dad came from Iowa, my older brother from Oregon, and my little brother and cousin from Provo. Elizabeth was a sweet angel and slept through the experience. The blessing John gave her was beautiful and full of many wonderful promises. I look forward to watching her grow in confidence and beauty all her life long.
That evening we visited my sister, where all three of my siblings were gathered.
Carissa found her cousins' fairy wings and tea set and was pretty much in girly heaven. Just where she belongs.