In September Wesley turned five.
His day started with a cupcake for breakfast. Or, more specifically, with cupcake frosting for breakfast.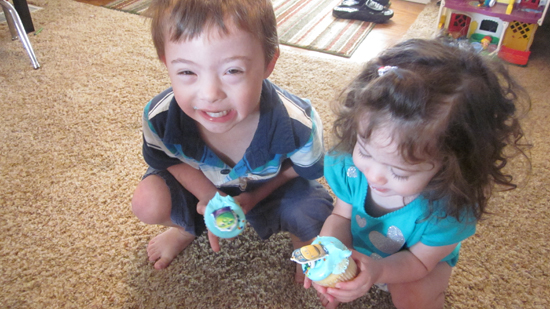 Then he went to preschool with a special homemade "Today I'm 5" badge.

He came home from school with a cool crown.

His Grammy was in town and bought him a nice Thomas the Tank Engine cake. So glad I didn't have to make one.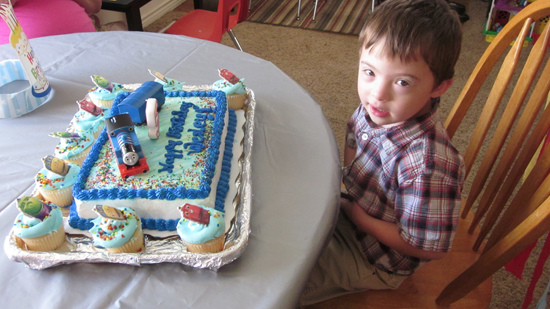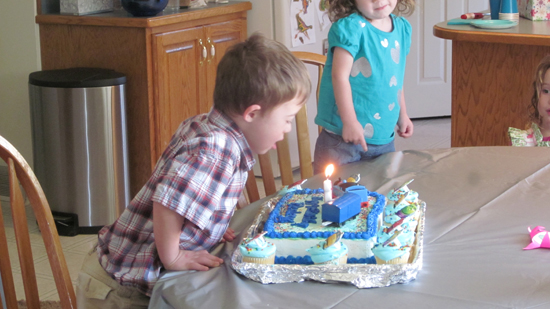 The frosting was ultra-blue.

Wes enjoyed the frosting best of all.

Presents! His Aunt Tara made him a cool book with pictures of his family. He loves books like that.

His Grammy gave him a water table for outside. All the kids enjoyed playing in it.

And before the night was through a box came from Grandma and Grandpa in Iowa with a train set. A kid's dream-come-true.