Today was somebody's birfday.
He had a helper to open presents. (The helper is the little guy.)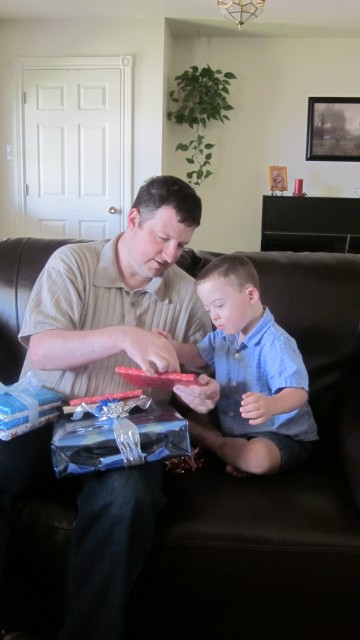 The loot.

We had a party. Wes discovered all the root beer bottles in the fridge while I was upstairs and when I came down again, I found the refrigerator door wide open and the bottles lined up neatly in a row. Wes is very organized like this.

We had a cake. Don't count the candles.

And we had ice cream. YUM.