Cards and gift from the kids (with plenty of help from Mom).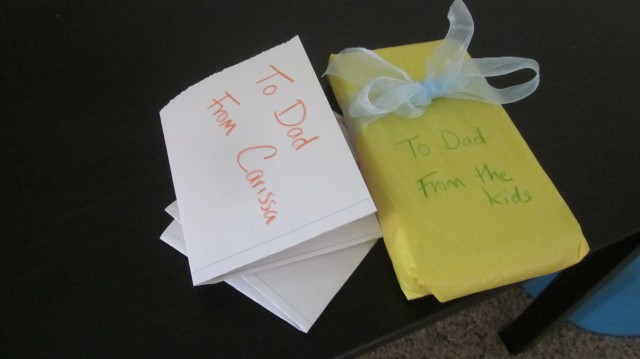 This year the Primary (children's group at church) provided ties for the kids to decorate for their dads to wear to church on Father's Day. I thought this was a great idea.
On Saturday morning I invited the kids to paint with acrylics.
Anything artistic is right up Carissa's alley. You can tell how much focus she has by the set in her lips.
But Wes really likes to paint, too.
After the paint dried I took a stencil and cut out star and heart shapes from their pictures and then glued them to the tie. It's not fancy, but it was something made with love.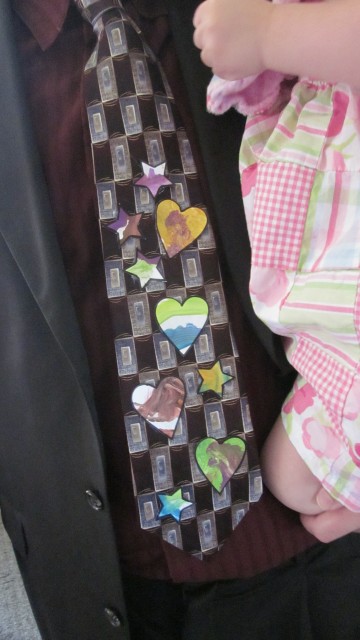 And he had something snazzy to wear to church and teach Gospel Doctrine in. We love the Daddy of this home!