Wes loves to play with balls. He loves shooting baskets, playing catch, hitting the softball, etc. And he's a really good shot.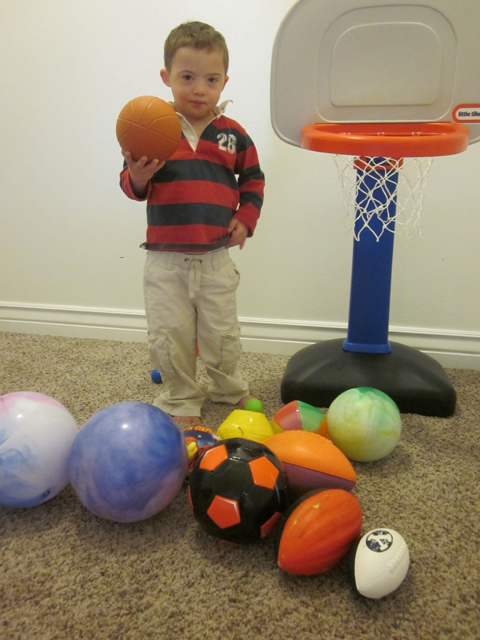 Carissa's favorite new toy is this play house. It comes with a mommy, daddy, and baby that she loves to play with. Someone gave it to Wes when he was about her age now (20 months) but he was never into it. Good thing we kept it! Wes will try to play with it alongside her, but she gets mad at him because he doesn't do it right.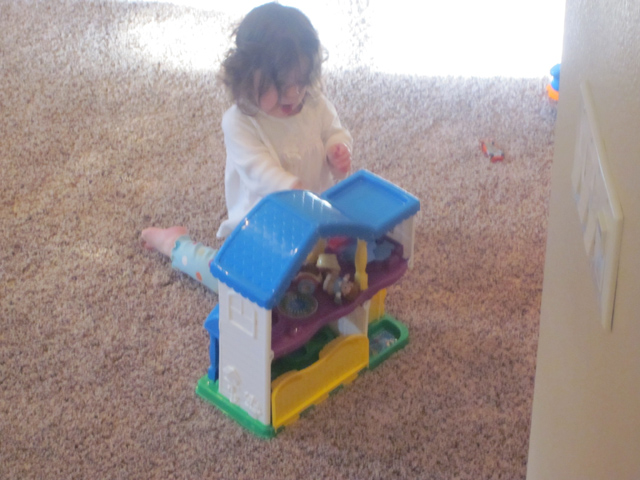 Carissa's crazy hair.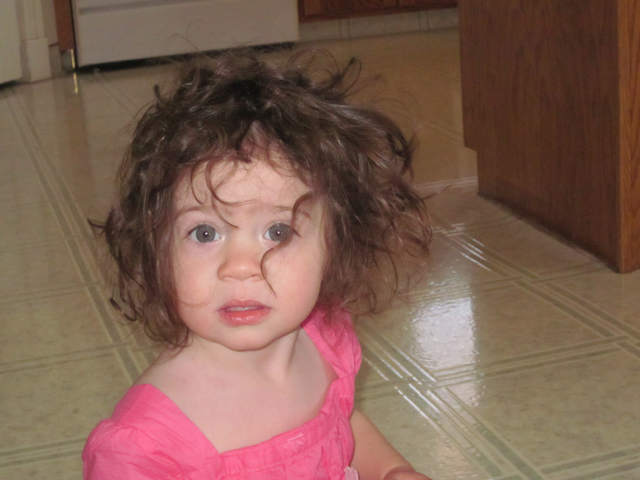 Wesley.