Carissa is fascinated by cats. She says, "Kitteee!" when she sees one and wants to pet it. Our cats, though, are not kid friendly.
Carissa turned 18 months, but sometimes when I see a particular expression on her face I'm reminded of how she looked when she was first born.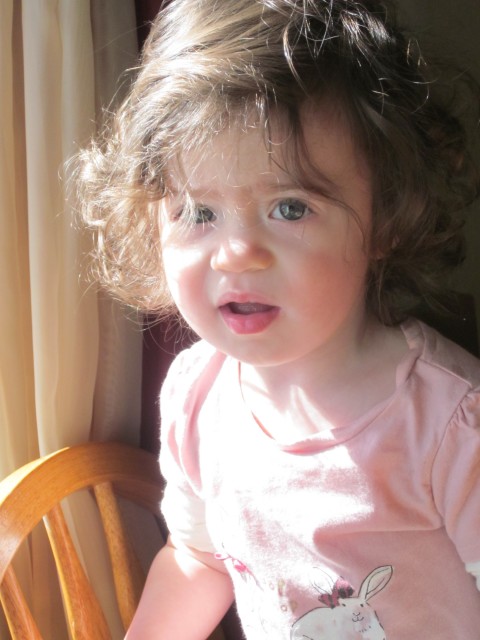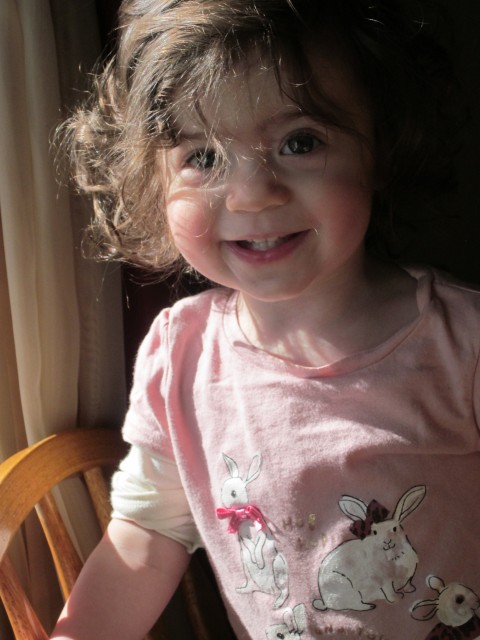 Just got an air popper. Best investment ever.