Carissa tried painting…the paper, the table, anything she could reach. Notice the pigtails–her first time.
When it's time to put on Wes's pants or diaper, he gets silly and folds himself up like this so I have to work harder to get the job done. People with Down syndrome are very flexible.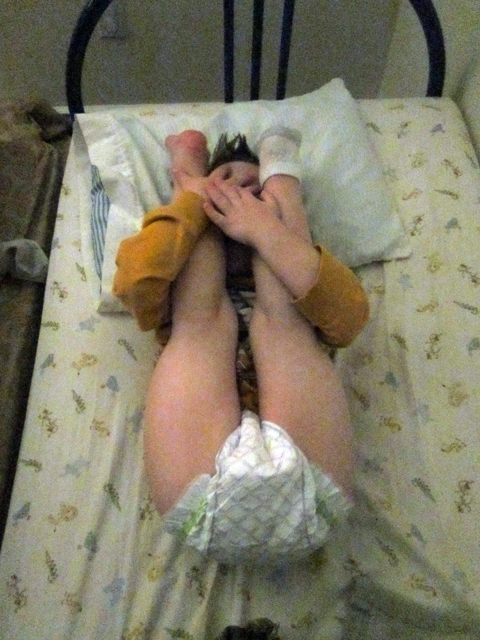 Wes likes to read books, or at least to look at them. I found him at our bookshelf with a giant old picture Bible.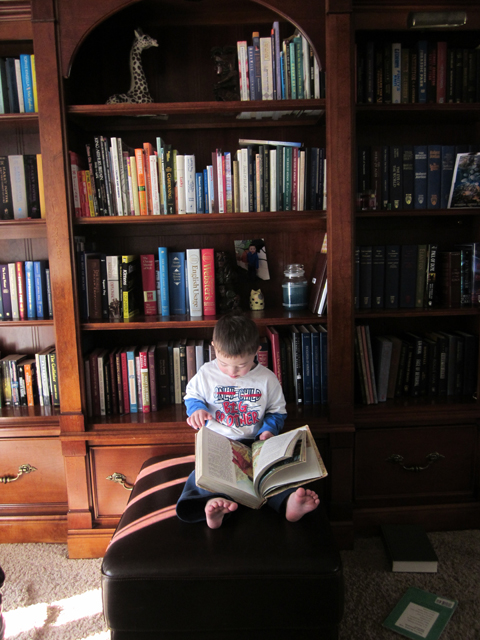 We had our family picture taken at a church activity. It was the end of the night and Wes and Carissa were ready for bed.