If you're not from around here you probably don't know about the biggest Halloween tradition: trunk-or-treat. It's an alternative to going door-to-door to homes of people you don't know at night. Instead, people in a church congregation gather in the church parking lot and kids can go car-to-car to receive candy.
I decorated the trunk and set a bowl full of wrapped cookies so people could help themselves while John and I walked around with the kids.
This year Wes was a cowboy and Carissa was Little Red Riding Hood.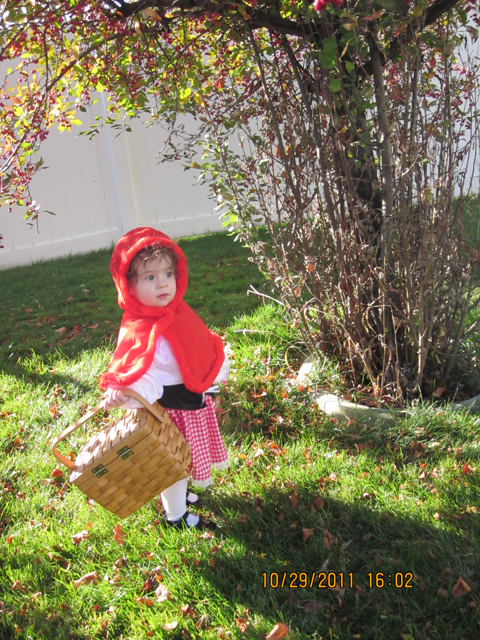 Wes was supposed to be the Big Bad Wolf, but that changed when I walked into a fabric store, felt overwhelmed, and walked right back out again. He is a cowboy courtesy of Walmart.
John carried Carissa while I walked with Wes. At first, Wes was a little slow following the crowd of kids, but after the third car or so he clearly understood that at each stop he could hold out his bucket and someone would give him candy. After that we went really fast! Wes is not really into candy (he likes M&M's, period), but I think he liked accumulating a bucket full.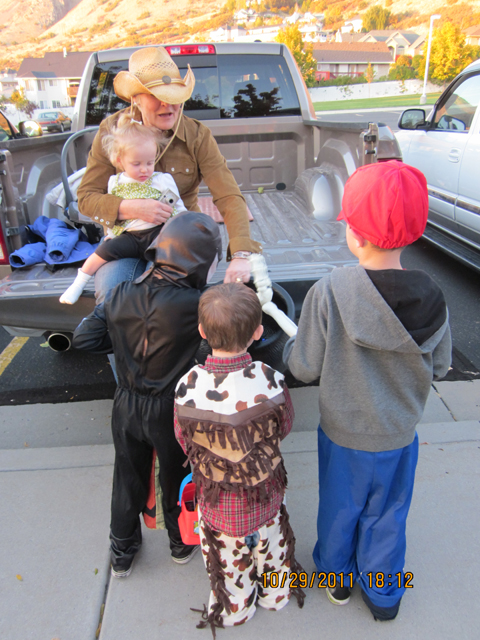 Carissa wasn't into it so much, so John carried her around. I gave her a small basket, but maybe I shouldn't have given her one at all because it was overflowing before we were even half-way through.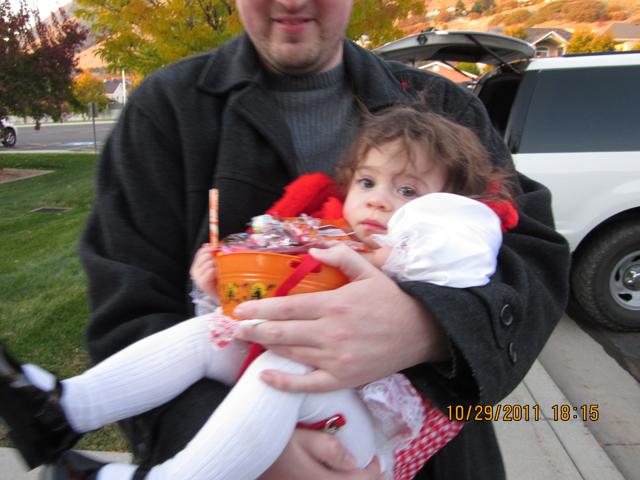 We have ample sugar in our house now.