Autumn is in full swing, but today was as beautiful and warm as if it were mid-June. I met up with my friend Marcy and her son Marshall, and we took our kids to the zoo.
It was a lovely day.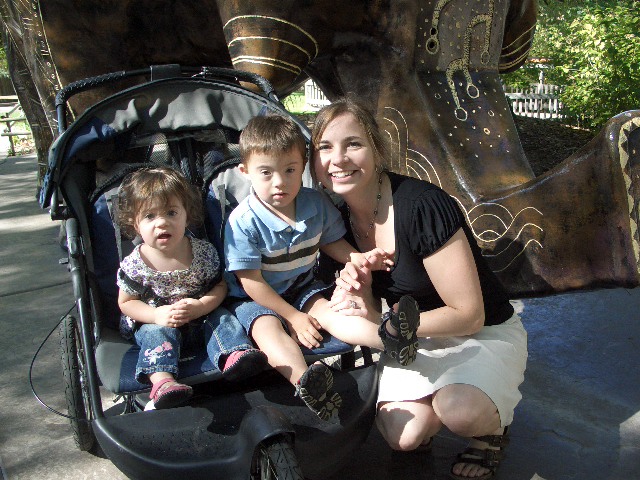 Wes rode the carousel (on the rhino, or "eye-no", as he says).
Mostly, he liked to look up at the turning mechanism that makes the rhino go up and down.
We enjoyed seeing all the animals…
…like the elephants (see the baby elephant?)…
…and giraffes.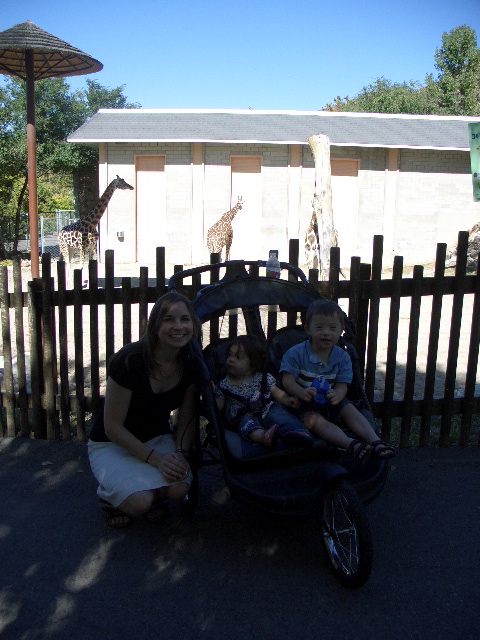 After the giraffes, there is a steep hill to climb, made all the steeper when pushing a double stroller loaded with 50+ lbs of kids and accessories. But it was worth it. This stretch of road was actually my favorite in all the zoo because it was high enough that you felt like you were hiking in the mountains. And, I guess, we practically were.
I also like the expression on the kids' faces, although I'm not sure what they were thinking when I snapped this.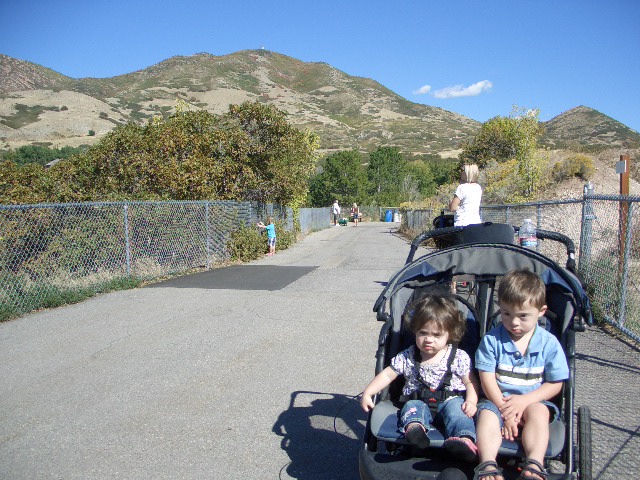 Us with our friends Marcy and Marshall!