One day this week the kids and I started an afternoon in Salt Lake City by going here for lunch (with a coupon).
It was bustling. And oh-so-tasty looking.
We got our food to go and ate in the car. I pulled Wes into the front seat (such a special occasion for him) while Carissa snoozed in the back. Wes helped eat the salad.
I ate this gourmet grilled cheese.
After feeding the parking meter we walked to Temple Square.
We paused at the fountains across the street.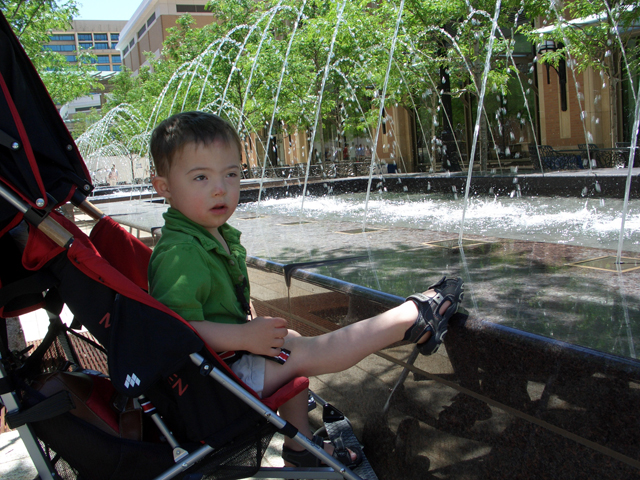 Once in Temple Square we talked to many sister missionaries. One from Belgium in particular liked meeting Wesley. She said she has a 10-year-old sister like Wes back home. She and her companion kept trying to give Wes high-fives, but since he was running on a short nap his response was consistent and loud: "No!"
The feeling on Temple Square is extremely peaceful and relaxing. I didn't want to leave.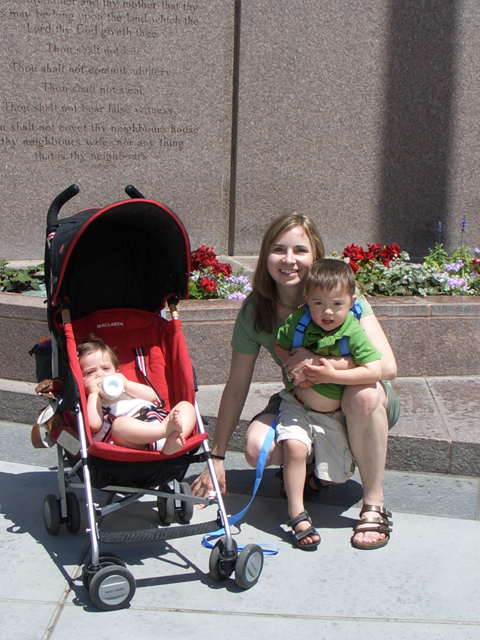 I took the kids to an outdoor mall called The Gateway. We went to Old Navy (a special occasion for me). I planned ahead and brought a change of clothes for Wes in case he wanted to play in the dancing water fountains in the plaza, but he wouldn't budge past the edge.
I was about to head home when I remembered one place I've always meant to visit: Tony Caputo's Food Market and Deli. It's just north of Pioneer Park as you come off the freeway, tucked away into this lovely little alcove.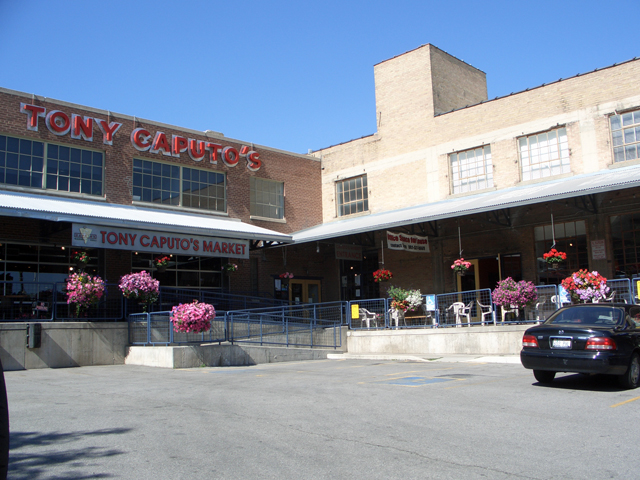 They specialize in Italian and southern European foods. They have over 100 kinds of oils, a bunch of mustards and vinegars, plus a terrific selection of fresh meat and cheese. Oh, and did I mention the 325 varieties of chocolate bars? Between the chocolate and the cheese, this place was made for me. I got John some smoked Gouda and a little chocolate to taste.
As we came out I noticed another place next door:
We enjoyed some of this: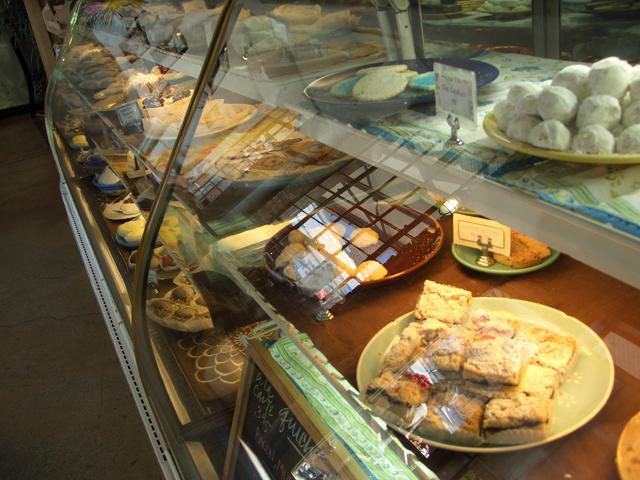 And some of this:
And then we came home. A nice day with the kids in the city.