Wes is 3 1/2 (quickly approaching 4), and Carissa is almost 10 months. She has two bottom front teeth and is getting a new tooth on top in front.
Wes likes to help Carissa play–mostly by dumping as many toys in her lap as he can find.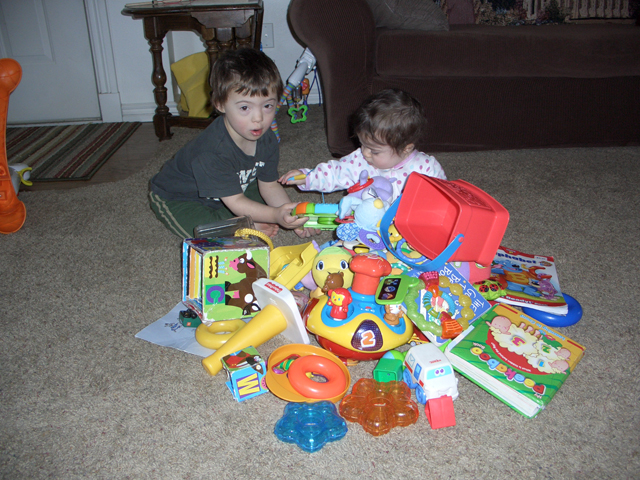 Carissa takes it in stride.
Carissa isn't crawling yet but getting close. She likes to stand. If your fingers are within reach she'll grab on and pull herself up. Today we found her standing up in her crib for the first time, clinging to the side.
The Parade of Homes is happening, which is a great excuse to walk through multi-million-dollar homes, admire the finery, and think about how much work it'd be to keep it clean. I start looking forward to Parade of Homes every year in January, so not much can keep me away. But it is a lot more effort to go with two little kids.
This year Wes gets to wear the blue booties.