Today was nice weather. I took Wes and Carissa to meet my sister and her two kidlets at a spiffy toy store. Wes had fun.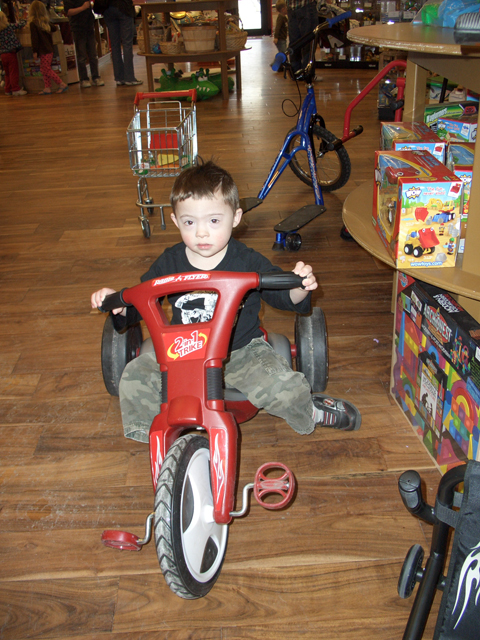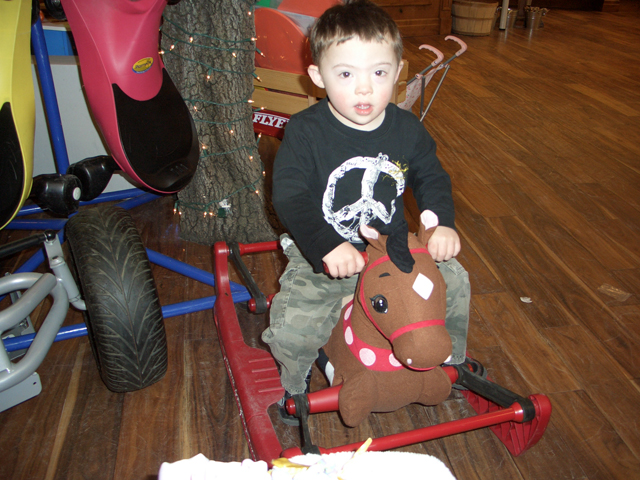 Carissa just chilled in her stroller. She eventually fell asleep and slept through most of lunch as well.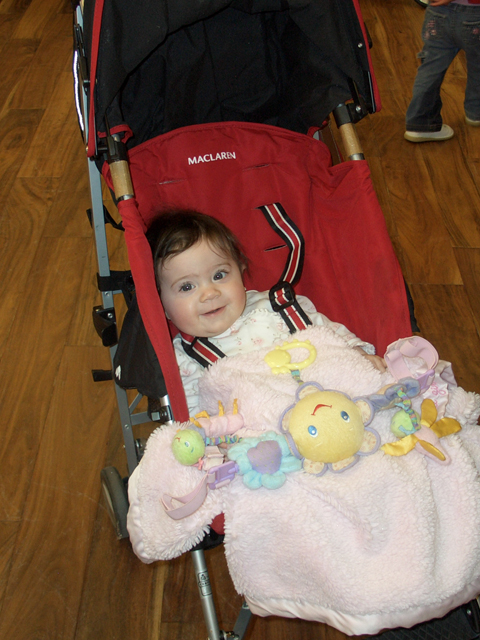 After the toy store we played outside in the pedestrian plaza. Wes liked getting his hands (and clothes) wet in this fountain.
He was also intrigued by these outdoor speakers that were playing music. He went right up to this one and said, "Uzik."
Then we all went to a newer pizza place called Malawi's.
Dang. That was some tasty pizza. If you live here you need to try it.
Wes and I shared the Malawi pizza, which is alfredo sauce, a pesto oil, roasted chicken (paid extra for that, but it was worth it), tomatoes, fresh basil, and mozzarella. I wasn't sure about the oil until I took my first bite. If heaven were a pizza, this would be it.
Then for dessert:
Peanut Butter Cup S'mores pizza. Um, yeah.
In other news, Carissa can hold up her own bottle! If it's not too heavy.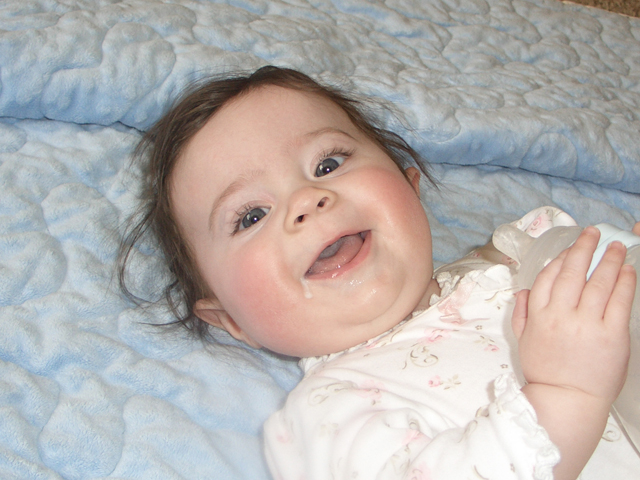 She is also playing more independently, which is cute to watch because she's so serious and focused. She is only 7 months and already so grown up.